Instagram:
@barbaratamilin
Website:
www.barbaratamilin.com
1. What's your story? Where are you from?
Hello! My name is Bárbara Tamilin, I was born in a small coastal town of Espírito Santo, in southeastern Brazil. At 18, I moved south in a big capital and started to study Sociology, but after two years, I gave up. I started studying at the Federal Technological University of Paraná and today I work as a graphic designer and illustrator.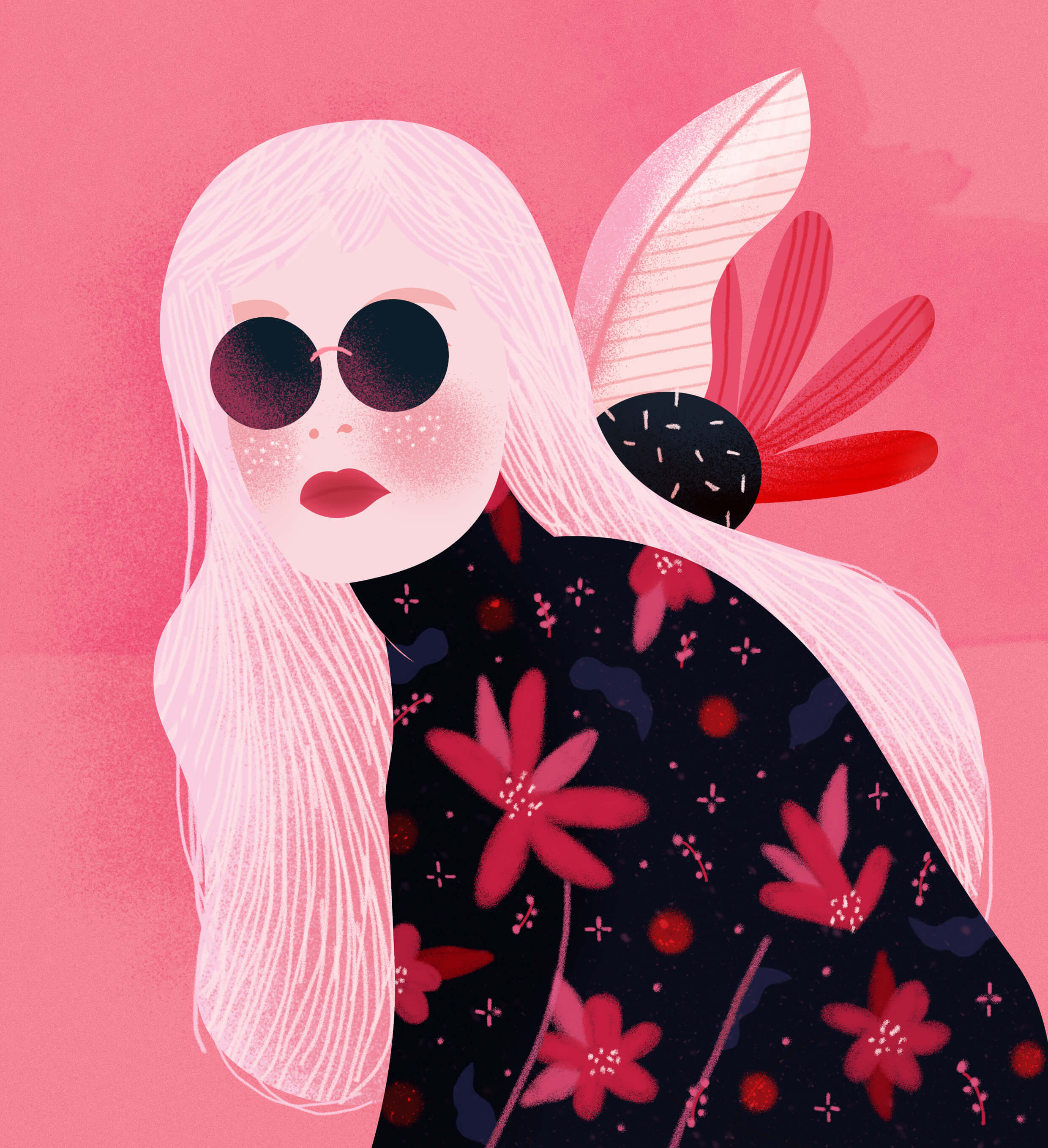 2. Tell us about your aesthetic.
My main job is to portray different situations of everyday women, always using cheerful and saturated colors, with organic shapes. I try to portray my characters in common situations, be they sad or happy. I like to create an intriguing atmosphere and at the same time romanticized in their environments.
3. What is your favourite medium and why?
That's a really hard question! I am totally adept of digital art. I like to mix the quality of Illustrator's "perfect" shapes with the dynamics and tons of textures from Photoshop, for example. I don't give up on my Wacom, but I've tested and surrendered to Procreate, which has proved absurdly perfect for us illustrators.
4. What is your artistic process like?
When I already have an idea of ​​what I want to draw, I start looking for a good playlist of music and adjusting a color palette full of pink tones. Sometimes I look for references in fashion photography. Then, I make a really quick sketch in Photoshop, without big details, and I add expressions, shadows, details, and textures in time, according to what I'm feeling. I'm not perfectionist to the point of never being able to finish an illustration, always comes a time when I look to the piece and say: that's it, I don't want to change it anymore!
5. Who and/or what inspires your work?
I've always loved and intrigued myself with the works of Guayasamin, Matisse and Gauguin! Lately what has most instigated me is Japanese art and architecture. About contemporary illustration, I am completely fascinated with the female portraits of Yelena Bryksenkova and Brunna Mancuso.
6. What role does art play in your life? How does it change the way you view the world?
Art is in absolutely everything in my life, from the most concrete things to the most abstract feelings. I take inspiration from the everyday things in my life and from women I admire. Making art for me is a process of relaxation and understanding. I also greatly value patience with mistakes, and the will to always improve our own techniques of illustration!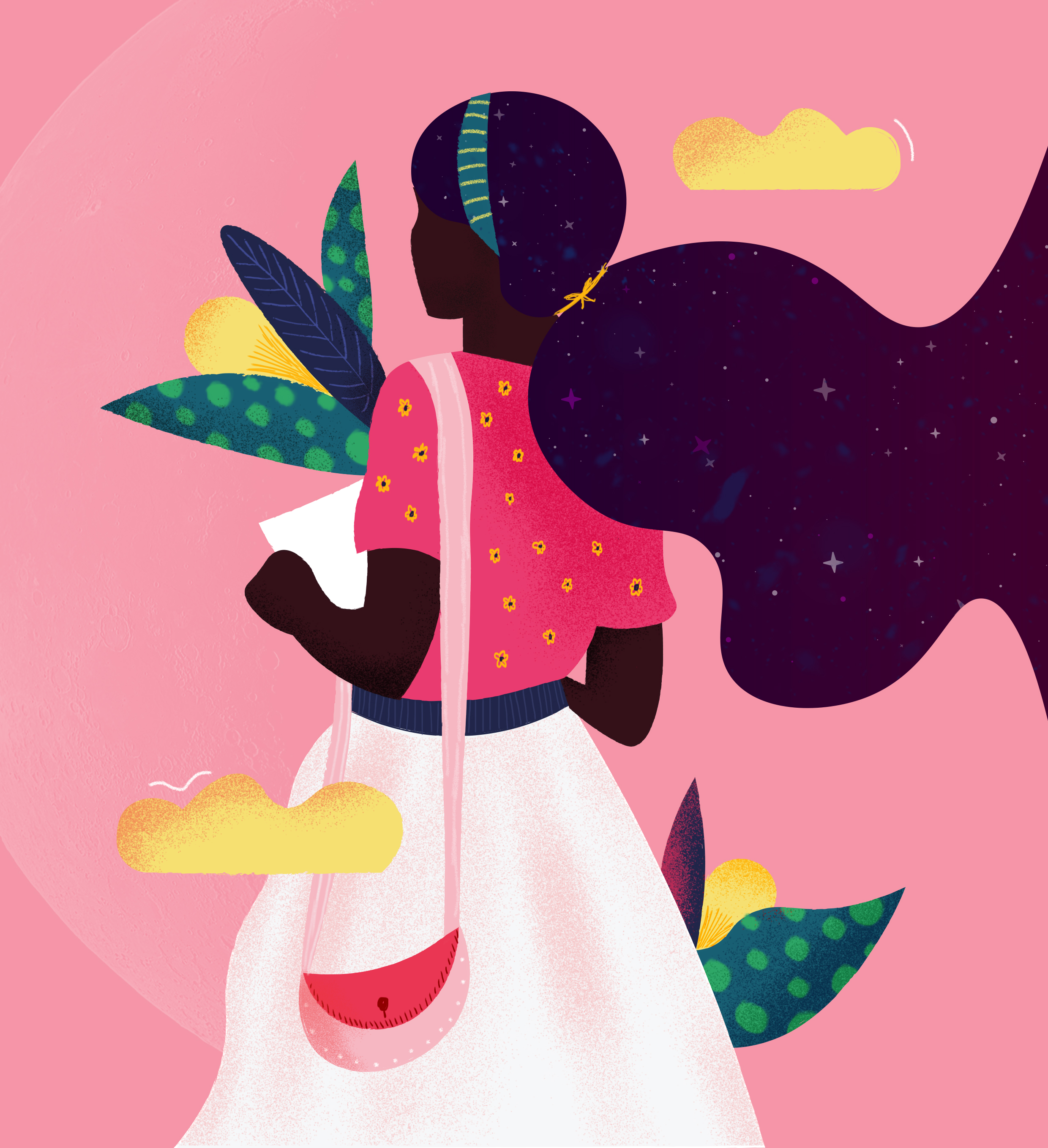 7. Where did you study?
After graduating from high school, I studied sociology for 2 years! It did not take long to realize that the more I liked, wasn't what made me feel complete. As I always drew, I started to study Graphic Design at the Federal Technological University of Paraná, in Curitiba. I finished my degree this year and intend to postgraduate studies in Visual Arts.
8. Where do you see yourself in five years?
With lots of cats, a little shop, a bigger studio with more plants! I also want to be able to collaborate with several artists of the world to create something beautiful and unique.
9. What about in ten?
I hope to be calmer, healthier, and more plants! Maybe living somewhere very very cold and calm!
10. What do you hope to achieve with your art?
I would love to see my characters creating life! Maybe in books or other types of publications. And that people could recognize themselves in them in some way, dress, smile, walk their respective routines. It would also be amazing to be able to put my art together with things I believe in, such as feminism and political militancy.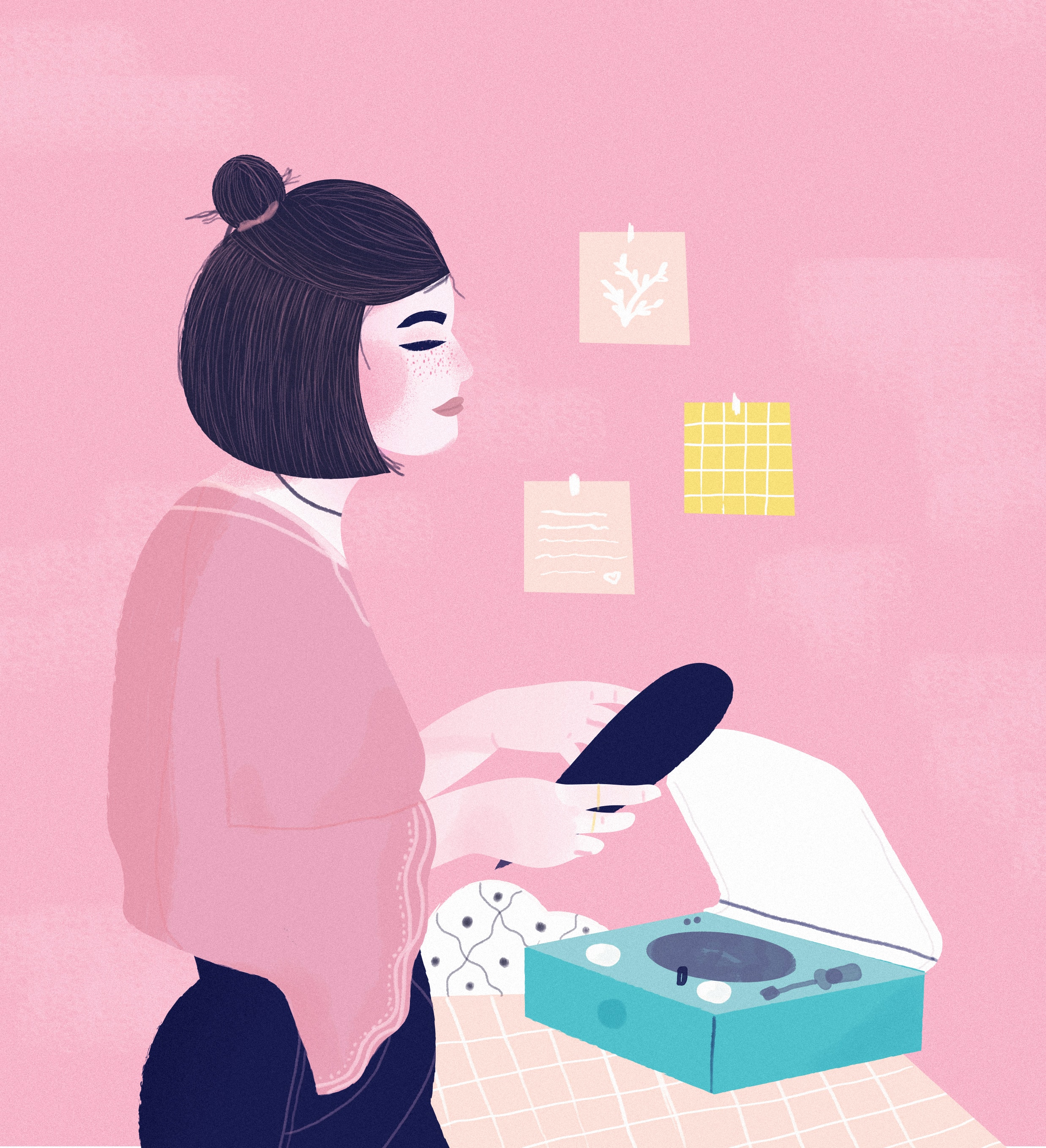 11. Now, tell us a little more about you as a person: what is your favourite food?
Lasagna, pizza, bread! I also love Japanese cuisine and fish.
12. Favourite book?
The Book of Disquiet, by Fernando Pessoa, and Siddharta, by Hermann Hesse.
13. Favourite genre of music?
I do not think I have a favorite genre! But what I've heard most recently is Fleetwood Mac, Rosalía, Fleet Foxes, Kendrick Lamar. And a bit of British and Brazilian music!
14. What are your hobbies?
Besides drawing, anything that makes me leave home: Cycling, traveling, going to the beach, going to the movies, have a beer...
15. If you weren't an artist, what would you be?
I can not imagine anything! Maybe something involved in fashion, journalism...