Instagram:
@basiaillustration
Twitter:
@basiaillustr
Facebook:
www.facebook.com/basiaillustration
Website:
www.basiaillustration.com
1. What's your story? Where are you from?
Hello! Oi! Cześć! My name is Basia Grzybowska. I'm better at drawing than talking. Especially I don't like to talk too much about myself. So my story is short. I'm a beagle and bagel lover. Creative spirit from Katowice, Poland, currently living and drawing in Brazil. My illustrations can say more than me.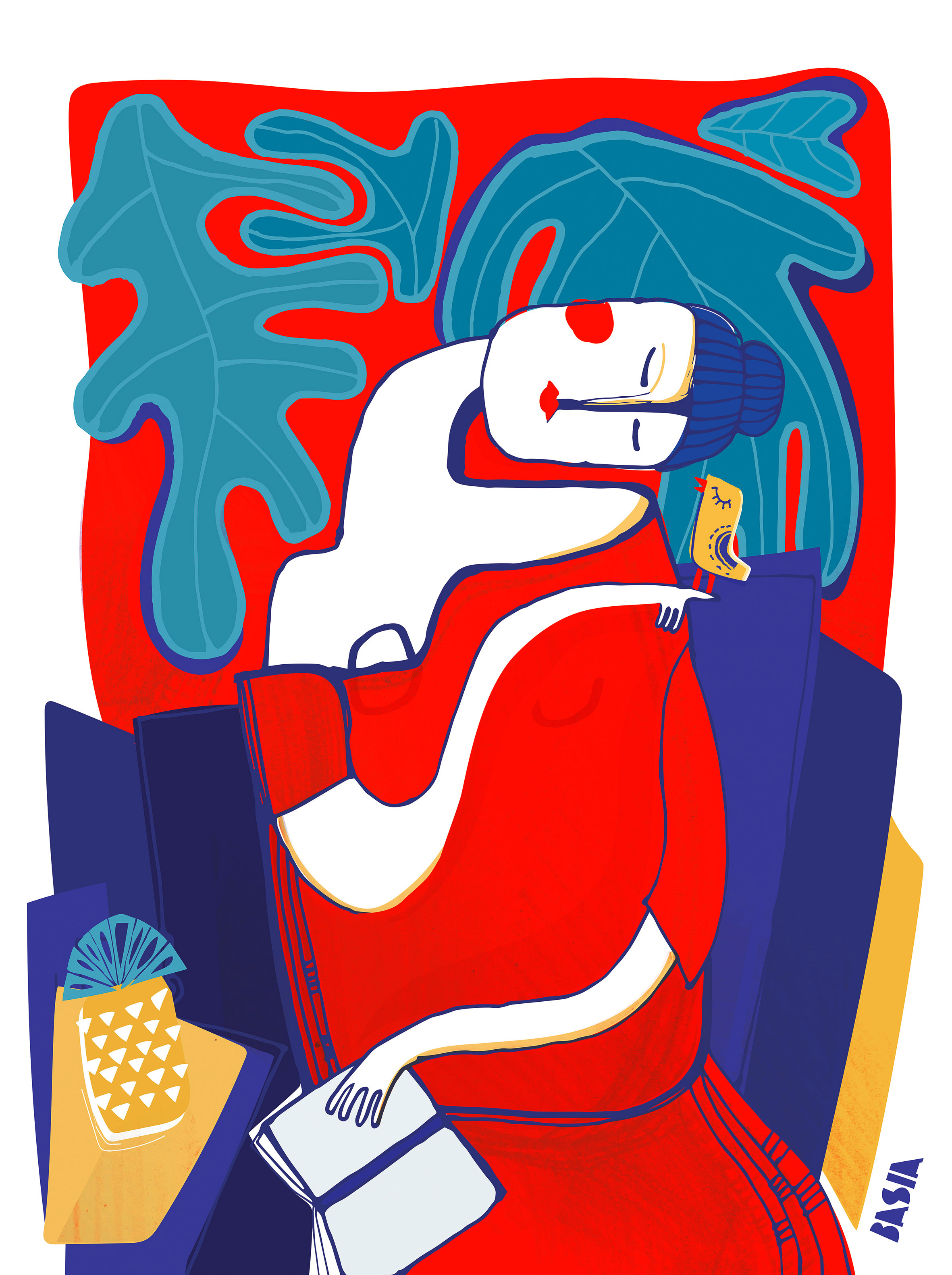 2. Tell us about your aesthetic.
Things that makes me smile. Colours. Shapes.
3. What is your favourite medium and why?
Every illustration I start with my favourite Lamy fountain pen with black ink. Those simple black and white sketches are always a starting point in my art. I could never achieve the same effect if I would start straight at the computer. Lines made by hand with the pen on the paper always have this unique "human" touch and special (I hope) character.
4. What is your artistic process like?
I'm that kind of strange person that likes to work in complete silence. When I work, even my favourite music I find a bit annoying and distractive. Especially at the first stage of my artistic process, I need a peaceful and quiet atmosphere. I'm trying to avoid any distractions, including phone. It takes a bit of time to get into the mood of work again. So every time I would use WhatsApp, Instagram or whatsoever I would need to start the process all over again. Because of that, many times I forget to reply to my friends. So sometimes they can get a bit annoyed about this. (Sorry guys!) Fortunately, my dog doesn't use the phone so she is the only one that can be next to me when I'm working.
5. Who and/or what inspires your work?
As an artist and freelancer, I spend lots of time alone with my art and my dog. I find very inspirational to just go for a walk. Interact with people. See the outside world is good… sometimes... ;) Also I think traveling is one the greatest inspiration.
6. What role does art play in your life? How does it change the way you view the world?
Art was always very important in my life. My parents and my sisters are architects with the artistic soul and my aunt is a designer. My grandfather was an artist. And so my home was always filled with artistic spirit and creative energy. Art makes your life better, richer and more colourful. It opens your eyes and the way you look at things. Sometimes when I'm reading the news, looking at what is happening in the world, how people can hurt each other or how silly they are... then I think that art is the only thing I believe.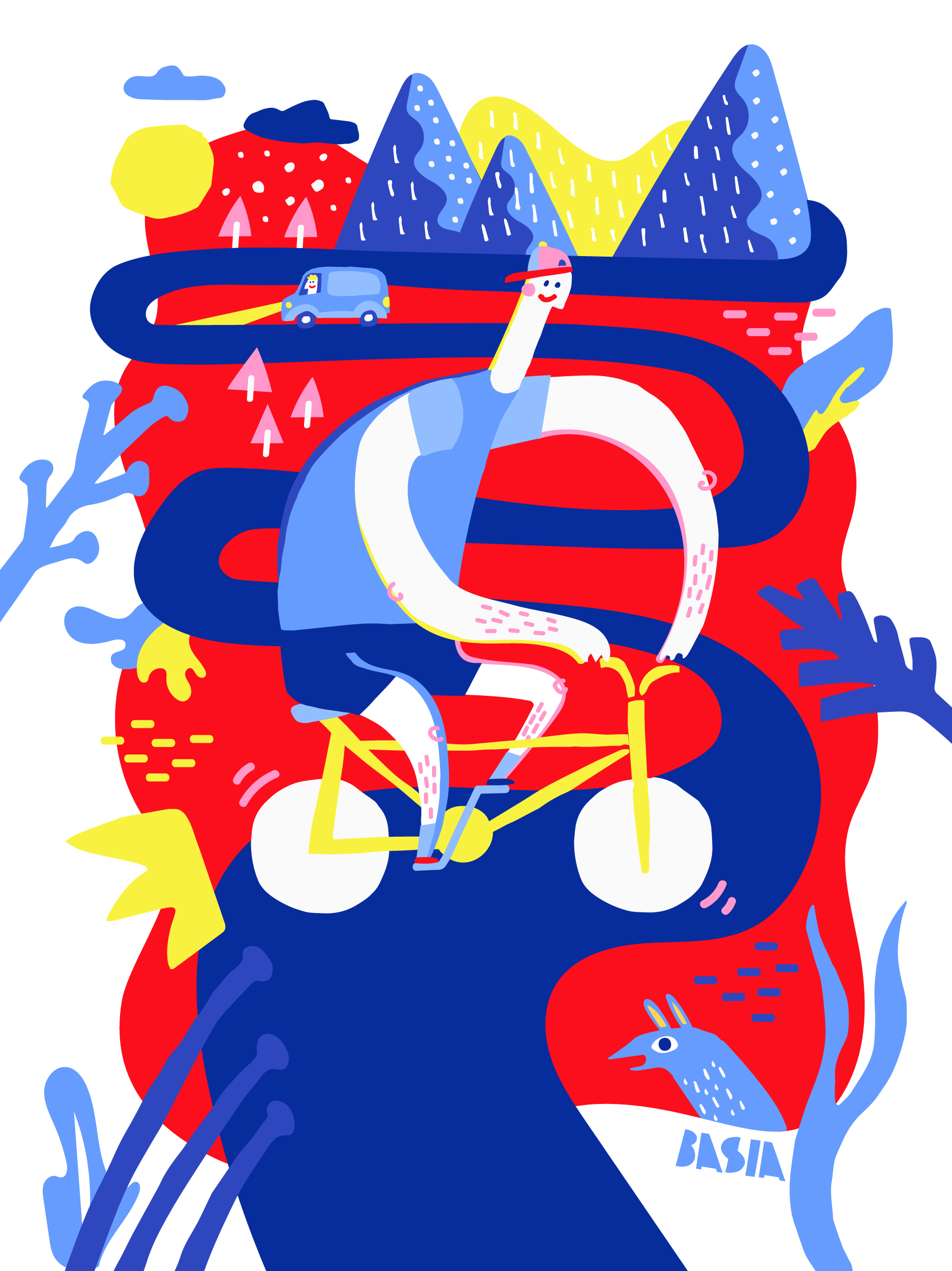 7. Where did you study?
I studied Fine Art at the Fine Art Academy in Katowice, Poland. In 2014 I graduated as a master of art and design. I loved that time, sometimes I wish I could be a student again.
8. Where do you see yourself in five years? Working in an agency?
I start to work as a designer in an agency in Poland during my university. It was my first real job and I loved it. After that, I got a scholarship and went to Ireland for an internship in a great studio, Zero-G in Dublin. I spent there a little bit more than one year. That was one of the best experiences I could have. But as I could never stay too long in one place, from Ireland I moved to Brazil. There I got another job in a creative studio in Manaus. After a few months, I decided to quit the job and dedicated my time just to illustration, which always was my biggest dream. And so I did. And here I am. And I don't see myself in a different place right now. I started my illustration adventure exactly one year ago. I feel happy and complete. And there is still so much I can do about illustration. It's just the beginning.
9. What about in ten?
In ten year's time… come to my studio in front of the sea. We can drink some coffee and talk about art. :)
10. What do you hope to achieve with your art?
Put a smile on people's faces. Be remembered by my art.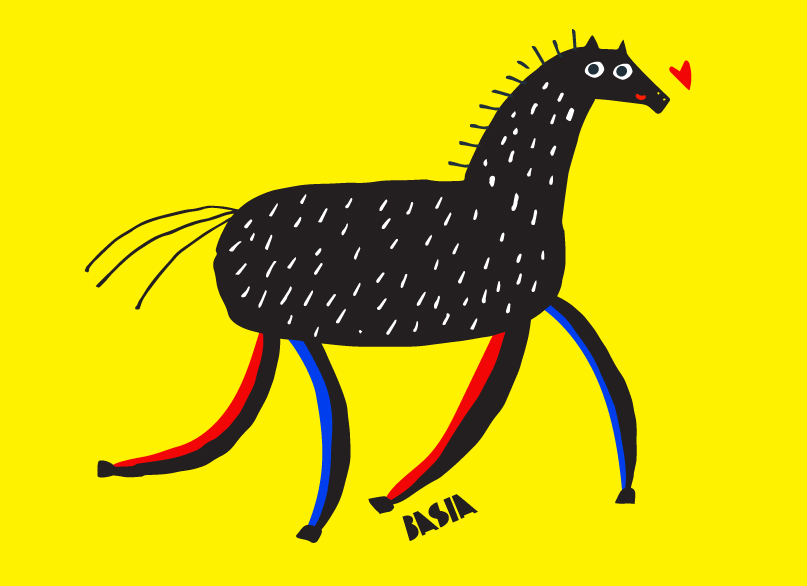 11. Now, tell us a little more about you as a person: what is your favourite food?
As I mentioned at the beginning, I love bagels…mostly because they rime with beagles, and my beagle dog is my favourite friend. She always keeps me company when I work. But the food that I truly love is żurek – polish soup, something totally amazing.
12. Favourite book?
The Old Man and the Sea. By Ernest Hemingway.
13. Favourite genre of music?
Difficult question. It depends on my mood… But I truly love Bono. I even met him in Dublin. I was sitting next to him in a restaurant but I was too shy to say hello. I will never forgive this to myself. (Bono if you are reading this now, a big hug for you and all U2! ;) )
14. What are your hobbies?
If walking with my dog is a hobby this is my favourite one.
15. If you weren't an artist, what would you be?
I can't imagine myself not being an artist.