Instagram:
@beacerocchi
Tumblr:
beatricecerocchi.tumblr.com
Website:
www.beatricecerocchi.com
1. What's your story? Where are you from?
Hello everyone! I am Beatrice, an architect who always loved drawing. I am from Rome where I work and live.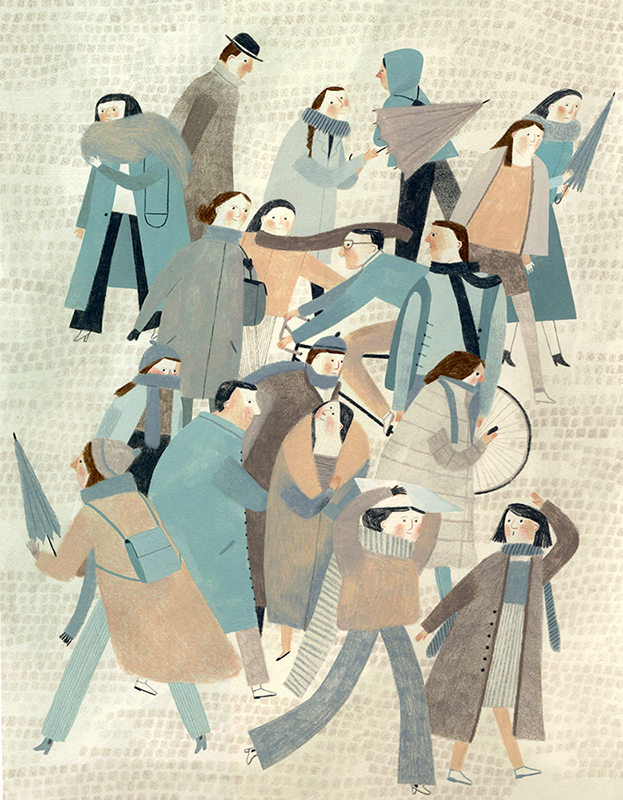 2. Tell us about your aesthetic.
I like illustrations with tiny details. My illustrations are not very big, I am very precise like a miniaturist, my pastels have always pointed tips. I also like to play with distortion of the perspective.
3. What is your favourite medium and why?
I use gouache and pastels on paper, I think they are more immediate and warmer than digital art. I feel more free to use them.
4. What is your artistic process like?
I always start with sketches, when I have free time I love going out with my sketchbook. It is a way to study the world: people, animals, buildings, ecc...
5. Who and/or what inspires your work?
My city first of all! The things I see when I am walking on the street. Art, photography, every kind of way to interpret the world also interest me much. I like to see the point of view of other artists and their ways to communicate it.
6. What role does art play in your life? How does it change the way you view the world?
Art is my way to express myself. I need to draw every day!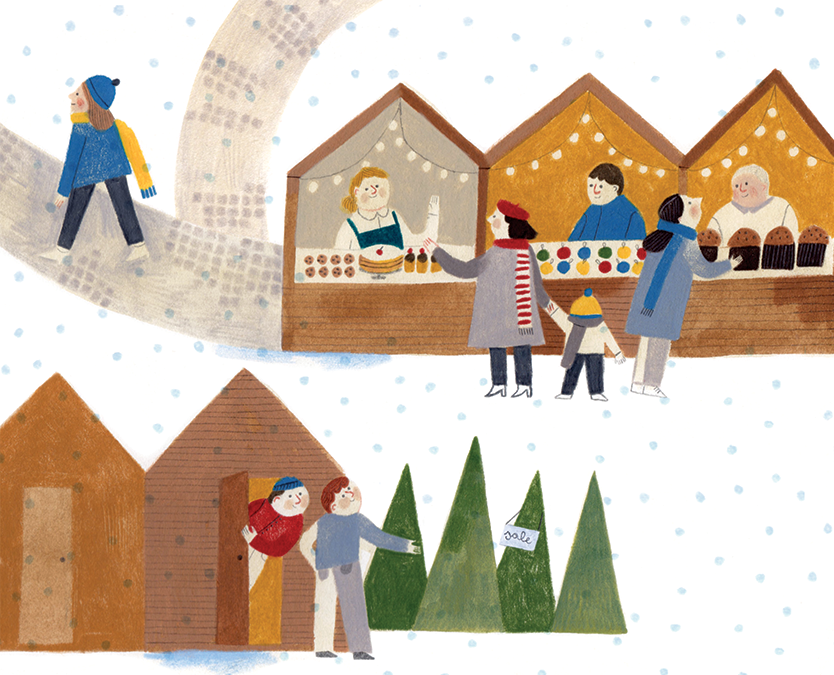 7. Where did you study?
I graduated in Architecture in Rome in 2014. After that I attended a master in editorial illustration in Milan which was very interesting because I have met lots of great artists, such as Noma Bar, Katsumi Komagata, Olimpia Zagnoli, Peter Ehretsmann and many others, who really inspired me.
8. Where do you see yourself in five years? Working in an agency?
I would like to publish at least one children's book every year... and why not maybe working in an agency.
9. What about in ten?
Same thing, 10 children's books and lots of paintings!
10. What do you hope to achieve with your art?
Live and work with my favorite passion, inspiring young people as I was inspired by illustration when I was a little child.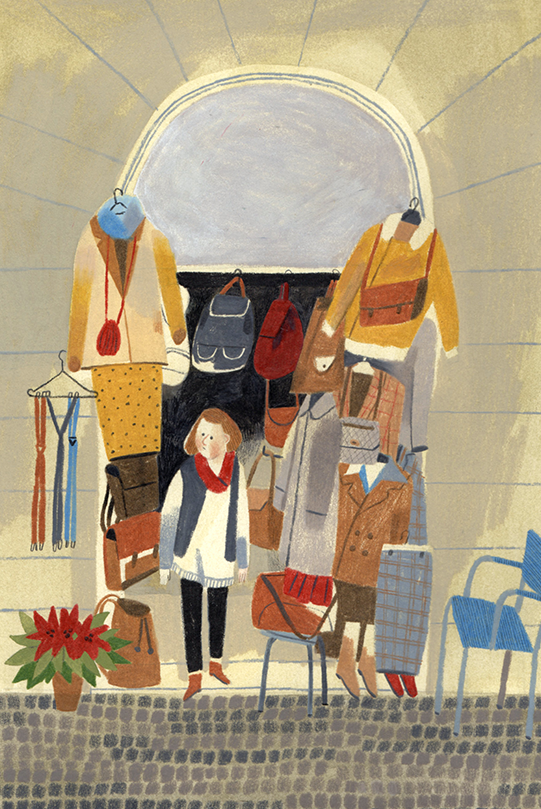 11. Now, tell us a little more about you as a person: what is your favourite food?
I like cakes, cookies, chocolates, sweets... It has to be for this reason that I also like drawing them!
12. Favourite book?
Every children's book by Laura Carlin, Beatrice Alemagna, Violeta Lopiz, Simone Rea, Valerio Vidali............... it's a long list!
13. Favourite genre of music?
Every kind of music... except Metal! (I don't like people who yell)
14. What are your hobbies?
Shopping! :)
15. If you weren't an artist, what would you be?
I am not sure, but probably an architect!