Instagram:
@becflattleyart
1. What's your story? Where are you from?
Hello! I'm Rebecca, I'm from a little suburb in Melbourne, Australia. I don't have a special or particularly interesting story, I have been drawing since I was old enough to hold a crayon. Having very creative parents I grew up being extremely crafty. My mum would scatter pencils and markers across the dining room table and we would draw together for hours. We would write stories together to which I would draw little pictures on each page of our hand-made book. I very specifically remember my first day of Primary School, I drew a picture of a princess and my teacher was so impressed she dragged me and my scribble to the staff room to show all the other teachers. From there, I knew drawing was my thing.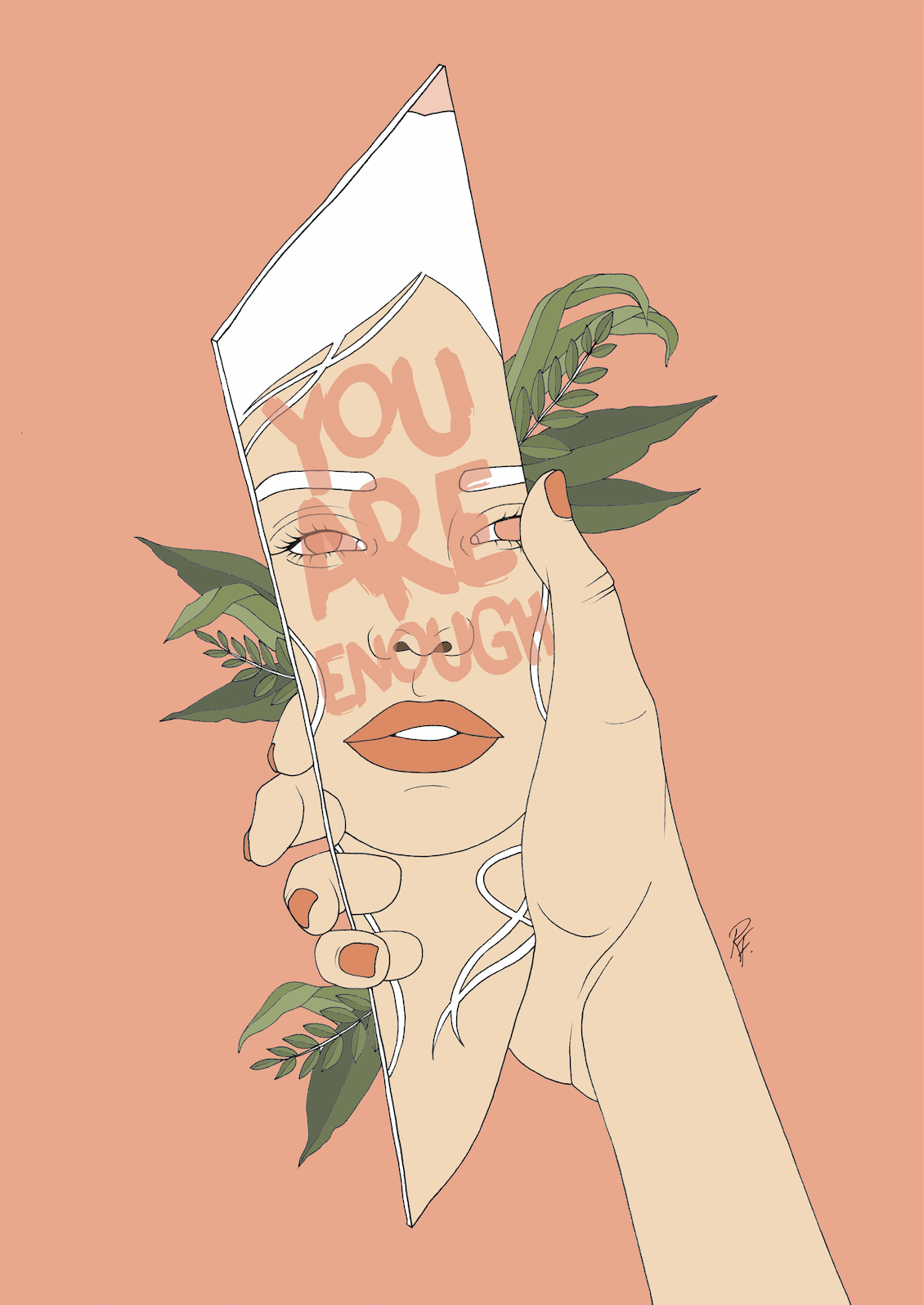 2. Tell us about your aesthetic.
My aesthetic is all about warm tones of pinks, hues of oranges and muted red against pastel yellows. Femininity and florals are what I'm about. The reason I find flowers so easy to incorporate into my work is because, well, flowers are the one thing that symbolise many things, from love to heartache, happiness to sadness, life to death. They are relatable. I aim to keep my aesthetic simple and somewhat minimal with meaning.
3. What is your favourite medium and why?
Give me a black fine liner and that's all I'll need to create, It's a simple yet effective tool.
4. What is your artistic process like?
I'm not entirely sure I have an artistic process, my creative juices kind of flow whenever they feel like it and not always when I want them to. Sometimes I'll hear a quote or a line in a song which might spark an idea to which I jump to sites like Pinterest to find reference imagery to help begin creating my concept and I just go from there.
5. Who and/or what inspires your work?
I find a lot of inspiration within social media and specifically females in general, I really aim to make work that is appealing to young females with insecurities to which I can make work which makes them feel empowered or sometimes I just create work that is relatable.
6. What role does art play in your life? How does it change the way you view the world?
Art definitely helps make my world a little brighter, having gone through some dark, rough patches in my life, it's really brought me out of my shell and forced me to experiment and expand in ways I never believed I could, it's given me a purpose. I'm not only creating work that makes me feel a sense of belonging within the art community but the response I get from my followers and customers makes me feel like I have a duty to create. It's really heartwarming.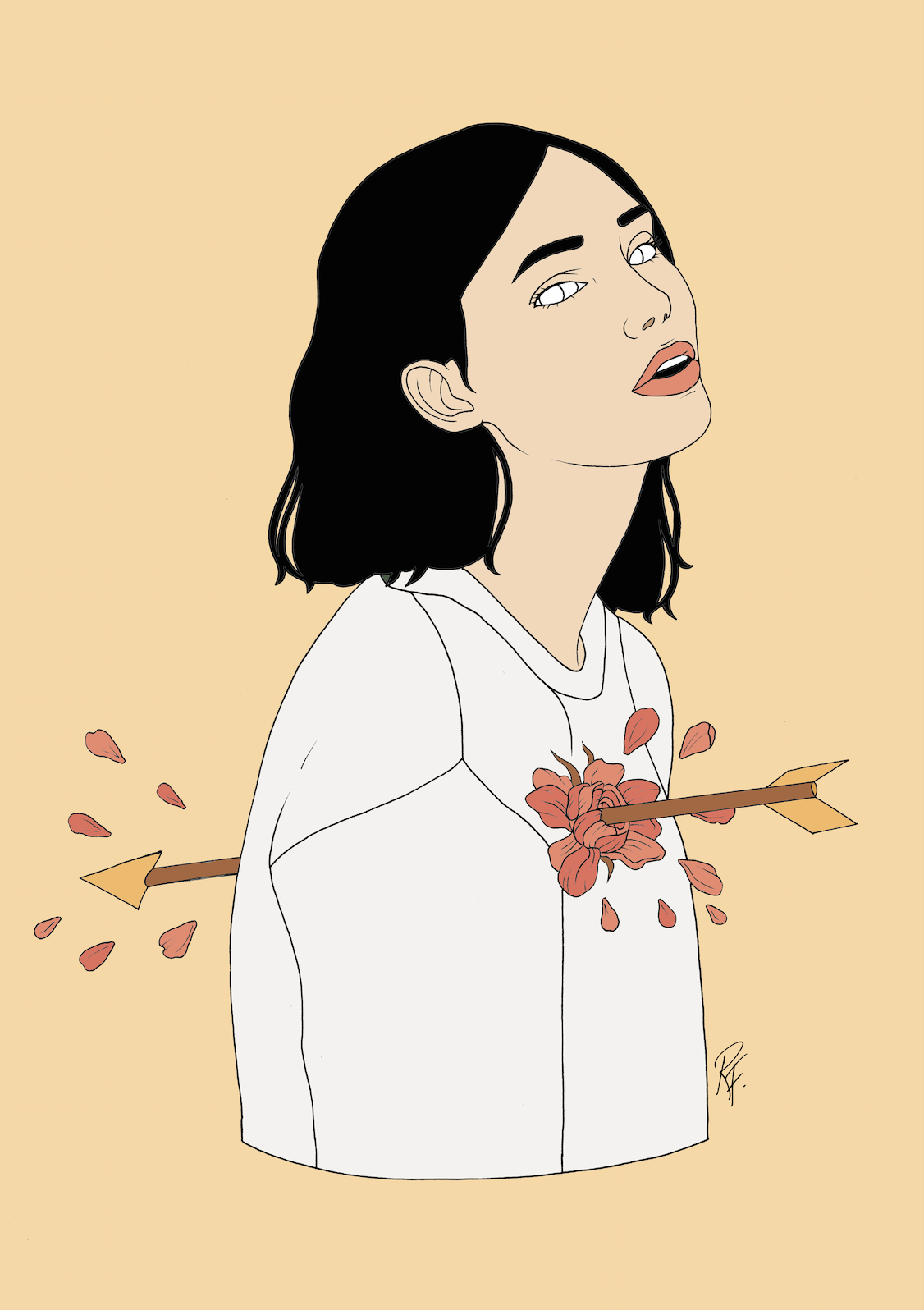 7. Where did you study?
I studied Visual Merchandising at RMIT in Melbourne, it was such an incredible course which allowed me to build up all sorts of creative skills such as styling, painting, drawing, designing, the list goes on!
8. Where do you see yourself in five years?
I am yet to leave Australia and I'm extremely eager to travel the world. Ideally, I'd love to go to Switzerland, Norway, Germany just to name a few places. In relation to my art, I'd love to have a brand developed and maybe a little local store somewhere with my Illustration, whether it be a stationary brand, apparel, maybe both?
9. What about in ten?
Hopefully happily married, in a home of my own with a big art room filled with plants and natural sunlight. Oh and with a dog.. or two.
10. What do you hope to achieve with your art?
My main aim is to just make people smile, as mentioned previously I aim to make my work relatable and all I really want is for females to find a sense of belonging within my artwork whether it's a vibe, a theme or even a colour they like.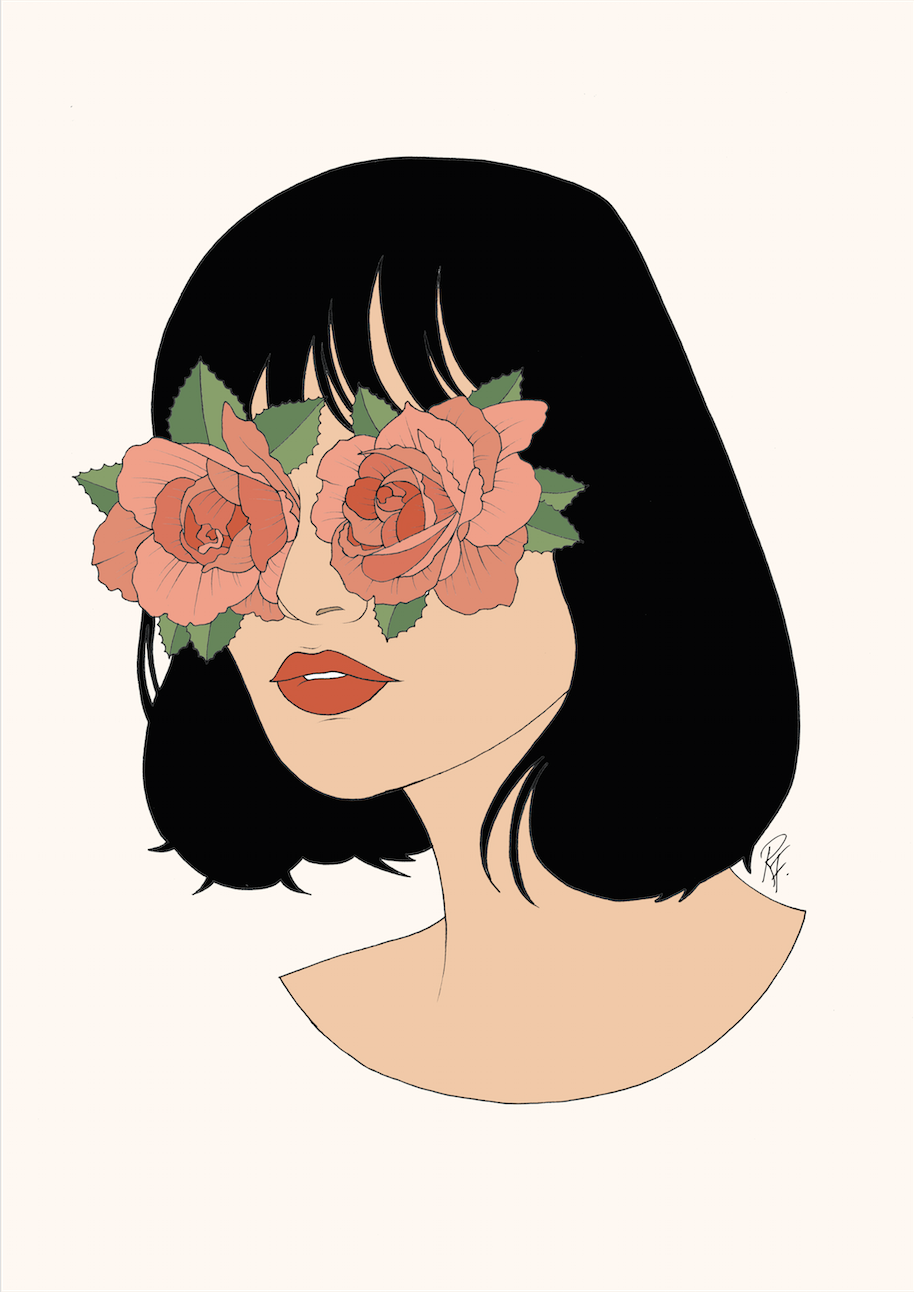 11. Now, tell us a little more about you as a person: what is your favourite food?
Don't make me choose! Anything with chicken, you can't go wrong with chicken, however, I have recently discovered a cheeseburger dumpling here in Melbourne and it was oh so delicious!
12. Favourite book?
I'm not much of a reader, I struggle without visuals, but there is a book that I bought that is beautifully illustrated by Edith Rewa called The Lost Flowers of Alice Hart by Holly Ringwald. If you're a lover of Australian florals and heartwarming stories then this book is a must!
13. Favourite genre of music?
I'm a big fan of alternative indie rock, it's great if I feel like listening to something mellow that I can also bop to a little. I'm also really into jazzy/hip hop lo-fi as background music when drawing.
14. What are your hobbies?
If I'm not drawing or discovering new music, I'm wandering around the city discovering new places to shop or cafes to eat at. When I'm at home, I'm usually just watching something on Netflix or going down a hole on youtube of conspiracy videos.
15. If you weren't an artist, what would you be?
I'd like to think I'd be an Interior Designer, I love organizing and I'm all about making things feel comfy! Otherwise, I'd probably be a florist but I like to think that with all the flowers I draw I already am a florist of sorts, a "digital florist" perhaps?