Instagram:
@beebrownhive
Twitter:
@designhive16
Blog:
www.beebrown-hive.blogspot.co.uk
1. What's your story? Where are you from?
I am a UK based Illustrator. There's nothing really very new or interesting in my story: I was just a kid who loved to draw and I've been lucky enough that it's become the way I contribute towards our living. My parents were very happy/keen for me to go to Art School and so when the time came I studied Graphic Design and Illustration at BIAD (Birmingham Institute of Art & Design). I graduated with a First Class Honours and went from there.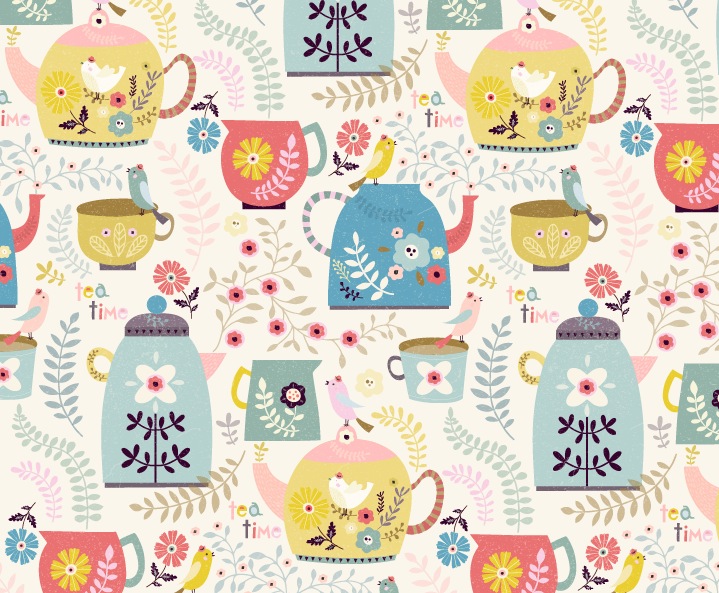 2. Tell us about your aesthetic.
To me my work is all about making the world a little bit brighter and happier. It's about sharing the jolly because that's how I feel when I'm making my work. It brings me so much joy and I just want to pass that on (hopefully!). There is so much going wrong in the world that if I can just bring a little happiness to someone's day through a greetings card that they receive, through a pattern on a dress or through an illustration for a magazine article, then that's my job done. I'd describe my style as feminine, quirky and colourful.
3. What is your favourite medium and why?
First and foremost its always going to be my pencil. I'm not a painter (although I very much admire the skill). Just a B or a 2B, and then it's my computer. I love the simple process of making lines on a sheet of paper and then that magic that happens when those drawings get vectorised and they become (to my eyes at least) beautiful, clean, graphic shapes.
4. What is your artistic process like?
Idea. Draw. Vectorise. Repeat!
5. Who and/or what inspires your work?
Anything and everything. Nothing in particular.
6. What role does art play in your life? How does it change the way you view the world?
Designing and making images is part of who I am. It's what I do. Like taking a shower or eating a meal, its an essential and fundamental part of my day. I'd be utterly lost if I didn't do it. I think it changes the way I view the world because I'm in this very fortunate position of being able to contribute (even if in just a very small way) to jolly-ing it up a bit. It helps me put all the other stuff in perspective.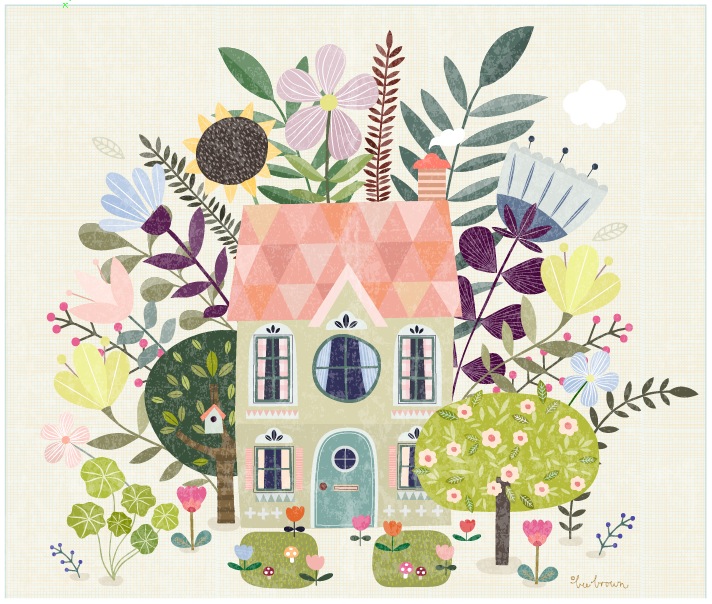 7. Where did you study?
Bournville School of Art & BIAD (see above)
8. Where do you see yourself in five years? Working in an agency?
I have an agent (Jennifer Nelson Artists) who licenses my work with a variety of clients from fabrics through to books through to educational apps. I thoroughly enjoy working with her and I hope that in 5 years time I'll still be with her. I also hope that my work will continue to grow and flourish & that I'll continue to pull in more and more interesting and varied projects. I would also like to somehow get involved with online teaching and maybe offer a/some courses etc.
9. What about in ten?
As above!
10. What do you hope to achieve with your art?
I think just to get it out there as much as I can. To see it on more and more products and to keep spreading the jolly! To hopefully keep touching peoples lives in my own small, individual visual way.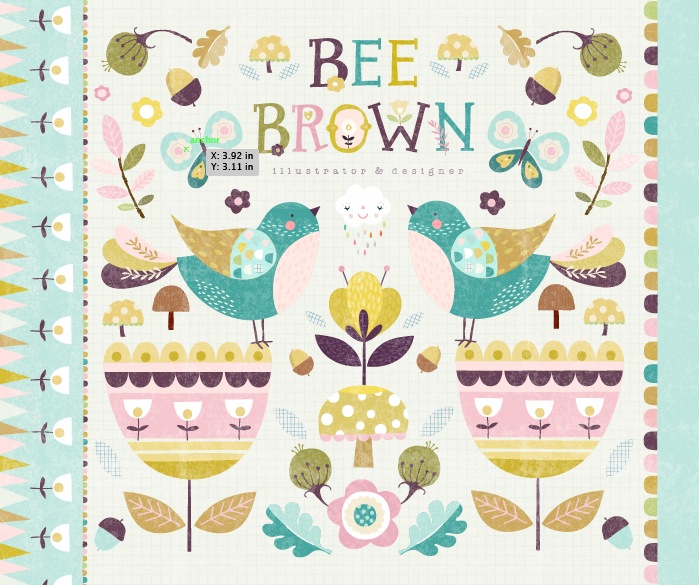 11. Now, tell us a little more about you as a person: what is your favourite food?
Can I have 3? Sushi, chocolate and fish n' chips! But this is hard because I LOVE food! I can think of a lot more favourite food!
12. Favourite book?
Picking a favourite is hard because there are too many fabulous stories out there. I have just finished reading the first 2 books by Jessie Burton 'The Minaturist' and 'The Muse' which were both just brilliant .
13. Favourite genre of music?
I'll listen to almost anything.
14. What are your hobbies?
I LOVE swimming, reading, walking in the great outdoors (as a family we do lots of hill walking when we can), eating in fun, modern, contemporary eateries, good food and drinking smoothies! Spending time with my family and seeing friends.
15. If you weren't an artist, what would you be?
I have absolutely no idea.