Instagram:
@beeceejohnson
Twitter:
@beejohns
Behance:
www.behance.net/beejohnson
Website:
www.beejohnson.com
1. What's your story? Where are you from?
My name is Bee Johnson, and I'm an illustrator. I was born and raised in Tennessee but now call New York home.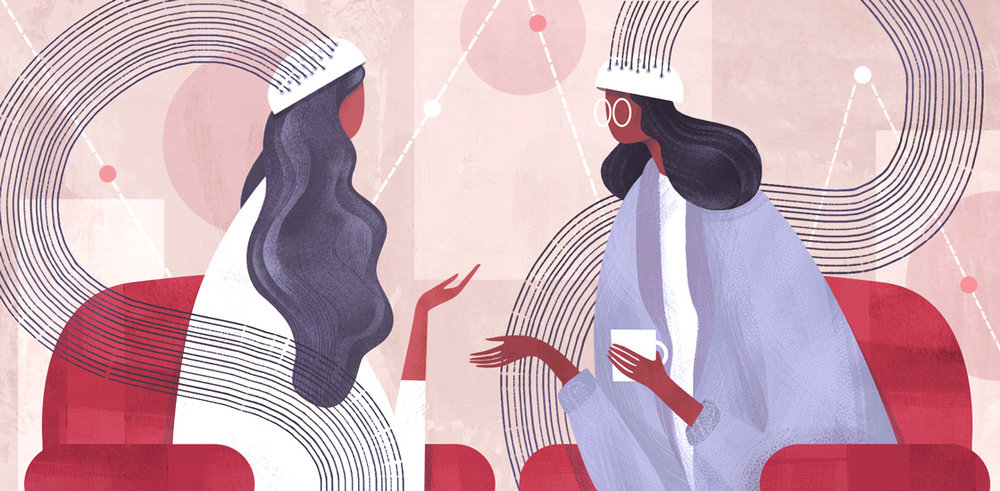 2. Tell us about your aesthetic.
My illustrations tend to have bold shapes, bright colors and expressive poses. My editorial work is playful and conceptual, while my personal work is more narrative and character driven. I love smart compositions and try to strike a balance between detail and simplicity. And texture is always key!
3. What is your favourite medium and why?
For sketching, I love charcoal pencils, brush pens and black crayons—any old Crayola will do. Lately, though, I'd say working in Photoshop with Kyle Webster's brushes is my favorite method. I do miss the messiness of traditional art-making, but working digitally allows me to take risks without wasting materials. There's a freedom in being able to undo lines or wiggle around shapes that frees me up to try new things and push a piece to its full potential.
4. What is your artistic process like?
I move through cycles of self doubt and unbounded confidence every month or so, but no matter how I'm feeling, I keep drawing. I generally have a side project (or three) to work on outside of my client work so I can stay connected to my personal voice and style. Beyond that, it's all about strong coffee, good music, and afternoon breaks at the dog park.
5. Who and/or what inspires your work?
Inspiration can come from just about anywhere—a dream, a yard sale, my dog's walrus body or an exchange overheard on the street. Add to that the thousands of images flashing across my various screens every day, and I'd say I'm more than stimulated!
6. What role does art play in your life? How does it change the way you view the world?
Much of the illustration work I do is accompanied by text, so I spend a lot of time reading and researching topics I might not otherwise have stumbled across. I also think my observational skills are affected by my work. I can completely miss what someone's saying to me but notice the way their hair is tied up and use it in a sketch the next day.
7. Where did you study?
Savannah College of Art and Design in Savannah, Georgia.
8. Where do you see yourself in five years? Working in an agency?
Still illustrating, hopefully with a more portable set-up so I can work and travel.
9. What about in ten?
Crying that ten years have gone by.
10. What do you hope to achieve with your art?
For the last few years, I've been quietly roughing out my own picture books with the hopes of someday getting one published that I've both written and illustrated. It's incredibly time consuming and challenging work, but my heart's in it for sure.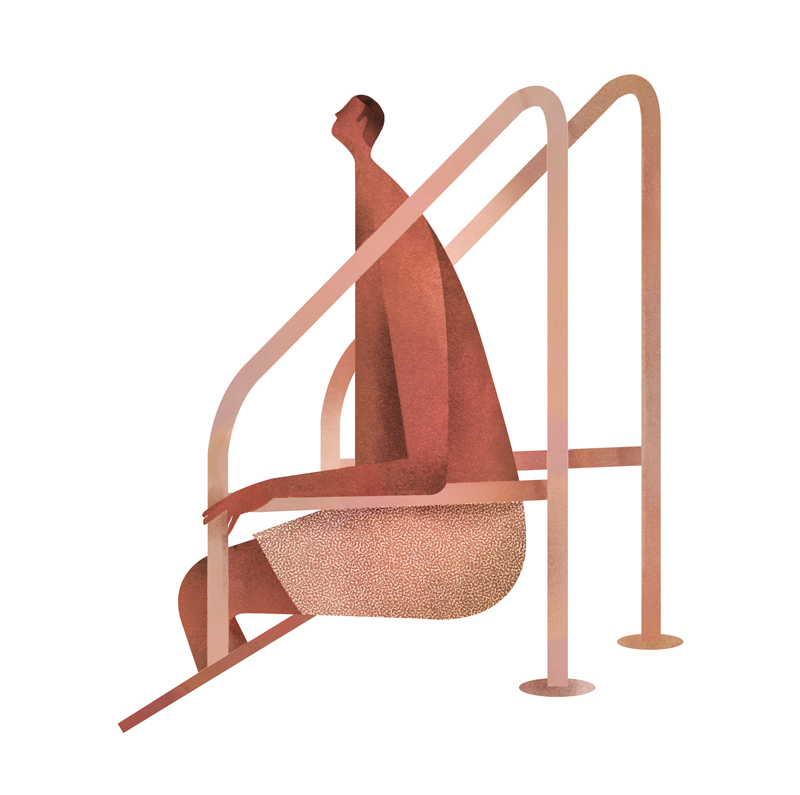 11. Now, tell us a little more about you as a person: what is your favourite food?
Gazpacho
12. Favourite book?
The God of Small Things by Arundhati Roy
13. Favourite genre of music?
Soul or Bluegrass
14. What are your hobbies?
Estate sales, yoga, the dog park, and tearing my hair out after reading the morning news.
15. If you weren't an artist, what would you be?
Less worried about health insurance!