Instagram:
@beenathemistry
Twitter:
@beenathemistry
1. What's your story? Where are you from?
I was born and raised a little outside Toronto. I'm the only one in my immediate family who wasn't born in India so I was a pretty special baby (it didn't last).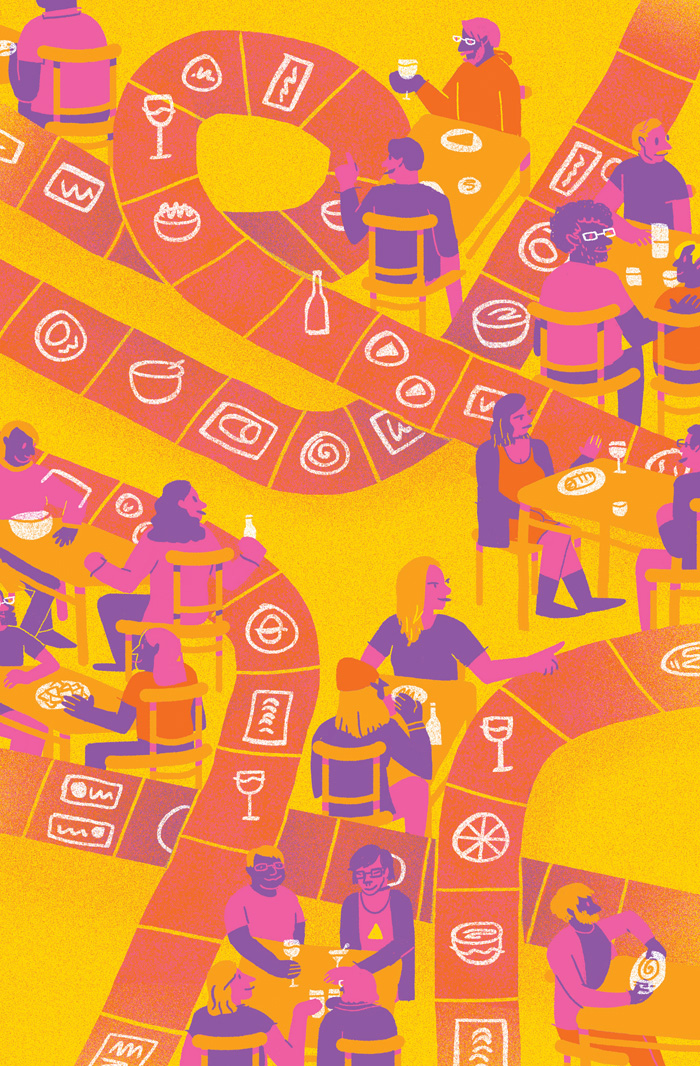 2. Tell us about your aesthetic.
My aesthetic is when the subway car moves between tunnels and you get flashes of colour from the outside world. Also this poem by Amir Khusrow: "He fills my mouth with kisses and nectar I spend all my money on him Who, girl, your man? No, a mango."
3. What is your favorite medium and why?
Digital media will always be my close friend because MS Paint was first one that for me as a dumb kid who needed a creative outlet. I like traditional media, but with the exception of the 6 pack Crayola sets, it wasn't something that was always available to me. I know a lot of people say that the best way to gain confidence in your mark making is with traditional media, because you don't have the flexibility to fix your mistakes as you would with digital media. This comment is true, but I found that the opposite is true in my experience. Being able to make as many strokes as I can without fear of wasting ink or paper really helped my confidence, and gave me more opportunities to explore. The was something I was able to transfer over when I did start painting like the Big Art Kids do.
4. What is your artistic process like?
I do a lot of process work. I spend a lot of time jotting down and sketching every thought and image that comes to my head. I tend to do a lot of (too much) research. I wanna learn as much as I can about the subject matter so I know I've thought everything through It's very important for me to do all the problem solving, conceptually and compositionally, so executing the final is a gentle breeze.
5. Who and/or what inspires your work?
Literature plays a huge role in the types of images I think about composing. I read a lot. I like sketching out various scenes in my head, how certain shapes would combine and interact with each other. How I can combine various symbols and motifs to create further layers of narrative in the image. During my thesis year of school, I realized that illustrating literature combined my love of illustration and doing the literary analysis for essays. Actually writing essays is still my least favourite thing.
6. What role does art play in your life? How does it change the way you view the world?
One thing that really fascinates me is how certain ideas get filtered through each artist. You can get a dozen illustrators from around the world to illustrate one image from Little Red Riding Hood and you'll get a dozen different illustrations. Not just compositionally, but subject matter wise too. One illustrator will focus on the Wolf as the Big Bad, but another will focus on the forest instead.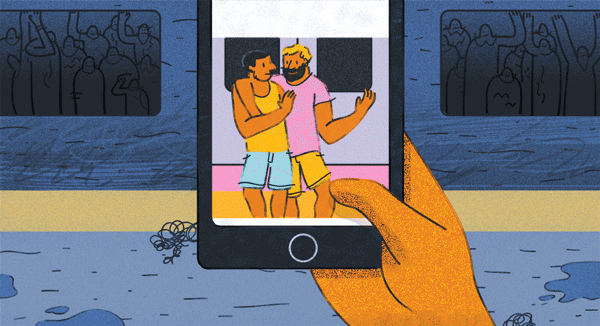 7. Where did you study?
In 2016 I got my Bachelor of Illustration from Sheridan College, also a little outside of Toronto. I'm currently studying UX and Product Design.
8. Where do you see yourself in five years?
Drawing cool things.
9. What about in ten?
Drawing cool things in VR.
10. What do you hope to achieve with your art?
I just really want to illustrate one card for the Pokémon Trading Card Game. Every decision I make goes towards this dream.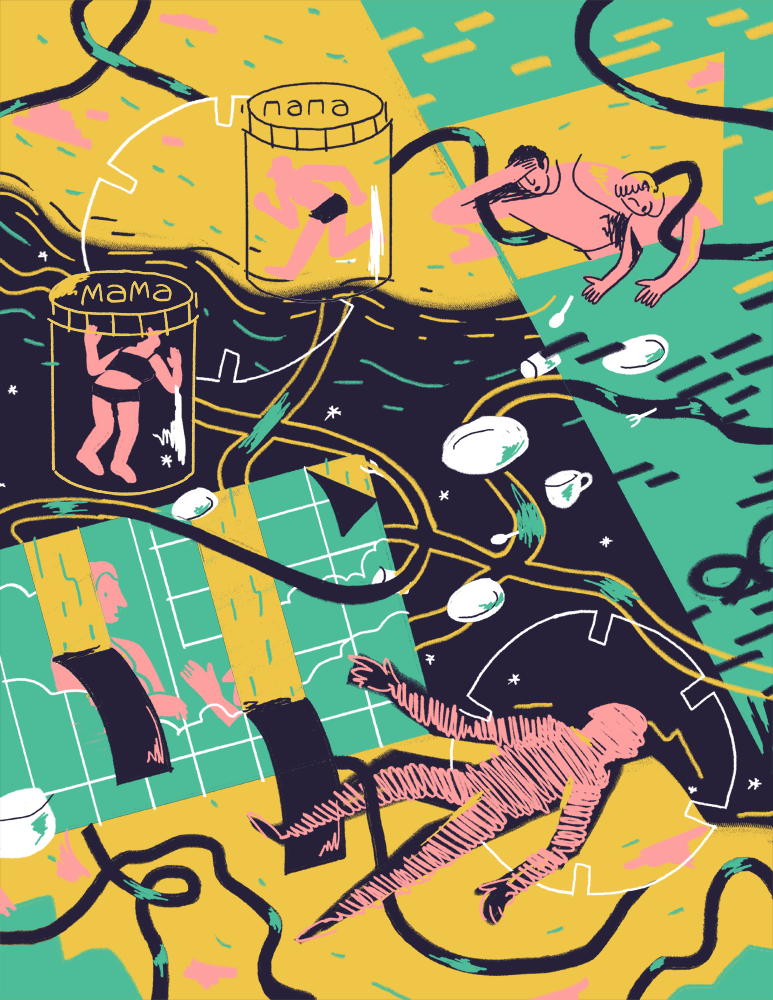 11. Now, tell us a little more about you as a person: what is your favorite food?
Mangos. Specifically Rajapuri mangos. Juicy and sweet and good for the soul.
12. Favorite book?
It's difficult for me to narrow down a favourite book but my favourite author is Kurt Vonnegut. "If this isn't nice, then I don't know what is"
13. Favorite genre of music?
Good ol' heavy metal. More specifically NWOBHM (new wave of British heavy metal) and folk metal. I also love the pizza song from Spiderman 2: The Game™.
14. What are your hobbies?
I like to collect different illustrated editions of Dante Alighieri's The Divine Comedy. Like I mentioned above, I enjoy seeing how different artists choose to depict different storyworlds. The way that Alighieri has constructed his storyworld leaves a lot of room open for interpretation. You could say I'm a connoisseur of sorts.
15. If you weren't an artist, what would you be?
Still anxiously awaiting the arrival of mango season and then eating mangos.