Instagram:
@beghini_illustrator_
Twitter:
@paolo_beghini
Facebook:
www.facebook.com/paolo.beghini.illustrator
Behance:
www.behance.net/Paolo_Beghini
Linkedin:
www.linkedin.com/in/paolo-beghini-6ba137114
Website:
www.paolobeghini.it
1. What's your story? Where are you from?
Hi, I'm Paolo Beghini, a 24 years-old illustrator from Imola, a small town in Italy. In my hometown the trendy bussiness is engineering, and is not easy to work here as an illustrator. Actually, when you say to someone 'I'm an illustrator' everyone asks you to repeat it… "I couldn't catch it… you said astronaut?". Indeed almost all of my friends are engineers and they solve problems for work. I like to consider myself as an engineer too, who solves communication problems with some creativity and a pencil.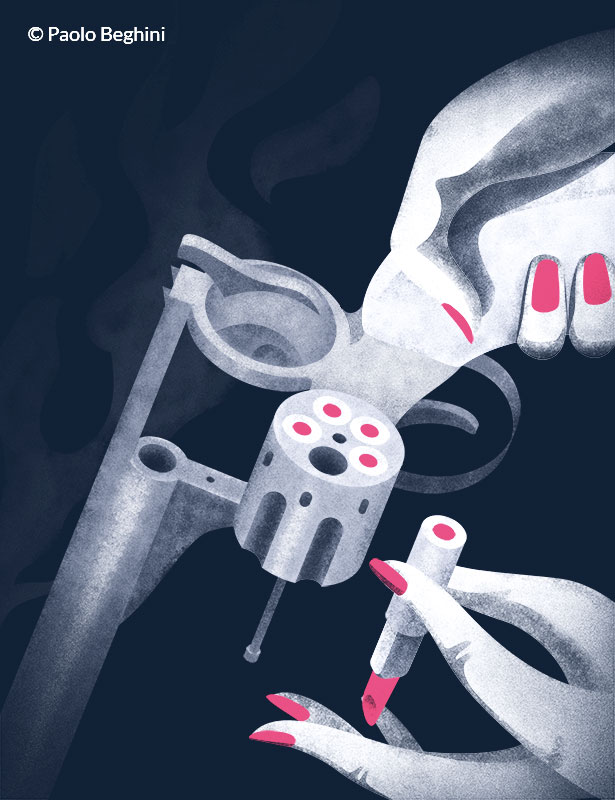 2. Tell us about your aesthetic.
I don't know if I really have got an aesthetic. Artists have got one, and I don't like to be considered an artist. If you mean what are my techniques, well, my work is pretty graphic and I love using textures.
3. What is your favourite medium and why?
Digital painting is surely the medium I use more. It's fast and it forgives the mistakes with a click. But everything (the design and the idea) are born on a paper sheet, as sketching is the part of my work that I love more. So the answer is 'pencil'.
4. What is your artistic process like?
My artistic process is a problem solving process. When I make an illo I always need a reference text to whom my drawings may communicate. If you don't have a message you are doing another kind of work, not an illustration.
5. Who and/or what inspires your work?
Other illustrators. Always. They push me saying "wow!" What a creativity! What an idea! What a design! But everything, a book, a movie, a walk, a conversation may give me something that I can use in my works.
6. What role does art play in your life? How does it change the way you view the world?
Luckily art is everywhere: in the combustion engine and in a bare tree, in a rock and in a song. The challenge is in the awareness you have of this.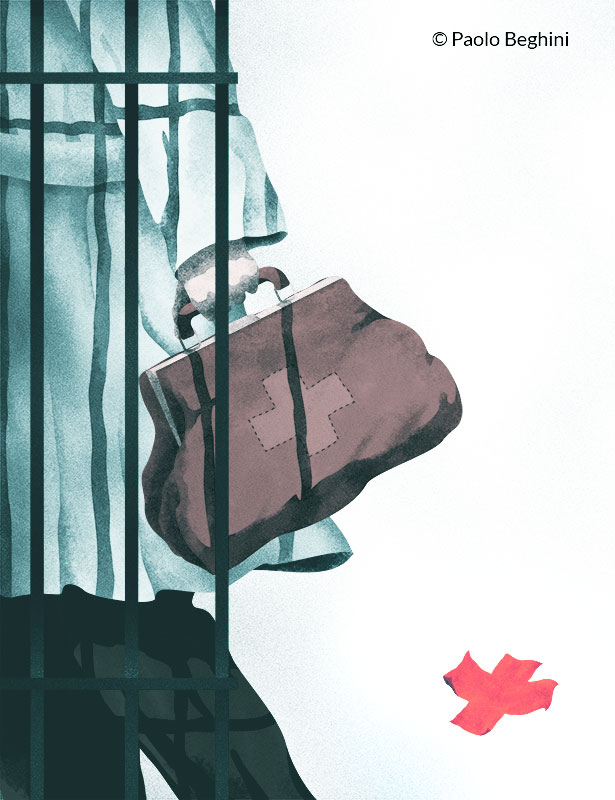 7. Where did you study?
I studied in Imola, Urbino and Bologna. 'Wisely' always in different fields…
8. Where do you see yourself in five years?
Living in a camper, married, three children, a bigger studio, an aquarium with some colour fishes… two housekeepers. Maybe I'll give up the camper idea.
9. What about in ten?
In a retirement home for middle-aged illustrators.
10. What do you hope to achieve with your art?
To get the message more interesting, clear, catchy and sometimes, with a bit of luck, ironic.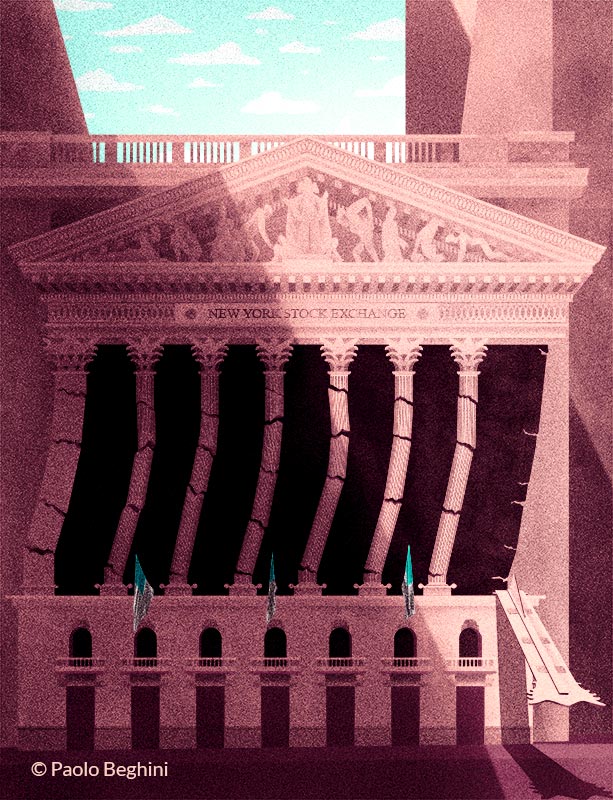 11. Now, tell us a little more about you as a person: what is your favourite food?
I'm from Emilia-Romagna…but I'm in love for the Florentine lampredotto.
12. Favourite book?
Probably 'One Hundred Years of Solitude' by Gabriel García Márquez.
13. Favourite genre of music?
I really don't know. It depends on the weather.
14. What are your hobbies?
Once a teacher of mine told me: "Why should you put your best energies in something you do in your free time? Do something you love to live and you won't need any hobby". I've got many interests (people, movies, books, guitar, boogie…) but luckily no hobbies.
15. If you weren't an artist, what would you be?
A sparrow.