Instagram:
@beingcecilia
Facebook:
www.facebook.com/beingcecilia
1. What's your story? Where are you from?
My name is Cecilia, I'm 25 years old and I live in Varese, a small city in the north of Italy. I studied product design, but during my academic years I found out that I preferred graphic design, which actually became my job a few years ago. Recently, in a very natural way, I started to create some illustrations and I realized that through those I can express myself in a way that I really enjoy.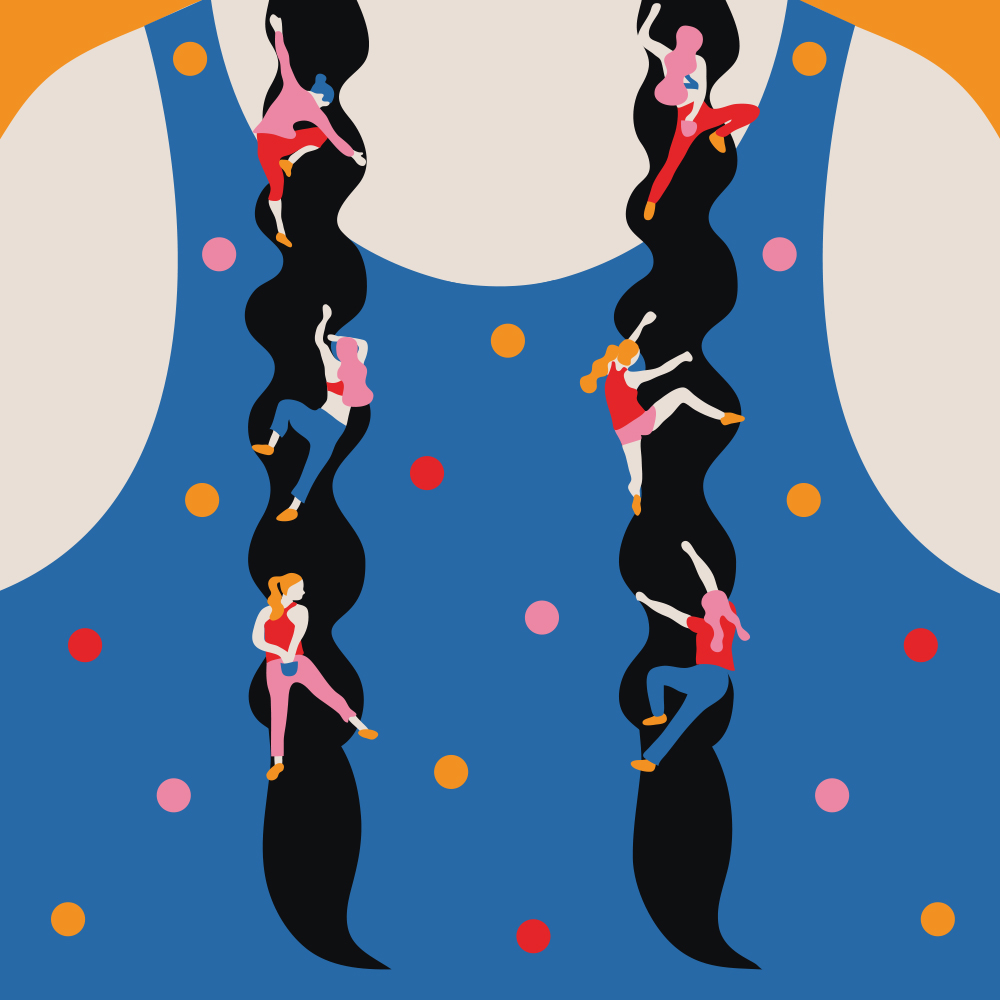 2. Tell us about your aesthetic.
My illustrations are flat and minimal, I like clean lines and soft forms. No shades or shadows, just clear colors matched with geometrical patterns. Through my work, I try to express a concept, tell a story or send a message in a simple and concise way with a touch of irony.
3. What is your favourite medium and why?/
As I come from the graphic design world, I'm used to the digital drawing so right now this is my favorite medium. I think is quick and versatile and it matches perfectly with my flat style. I've always some doubts about the colors and thanks to digital drawings I can change palette very quickly, just a click or two. In the future, however, I'd like to explore acrylics and pastels.
4. What is your artistic process like?
During the day (and night) I take notes of the ideas and concepts that I want to express with my art, then I try to visualize the drawing in my head and translate it into vector lines in Adobe Illustrator. Sometimes I begin with the color palette and then define the shape, sometimes is the opposite. I also like to use photos of people as a reference and adapt them to my style and vision.
5. Who and/or what inspires your work?
Since I was young I've been seeing things, filtering and translating them in my own visual language so this is the starting point for all of my works.I'm inspired by the world, by what I see on the web and on the streets, by my mood, by my night dreams, by ways of saying, by people I know and people I don't know, by my habits, by colors and texture of the nature and of the city…It's a long list! Doing nothing can be an inspiration as well.
6. What role does art play in your life? How does it change the way you view the world?
I think art is a universal language and, without any doubts, one of the most powerful medium. Art lets me explore my sensibility and it also gives me the opportunity to see the world form other perspective and with different eyes. Personally, I've been influenced by the female form of Matisse, by the absolute minimalism of Lucio Fontana and by the drawings of Bruno Munari all of which has left a print in my way of looking at things.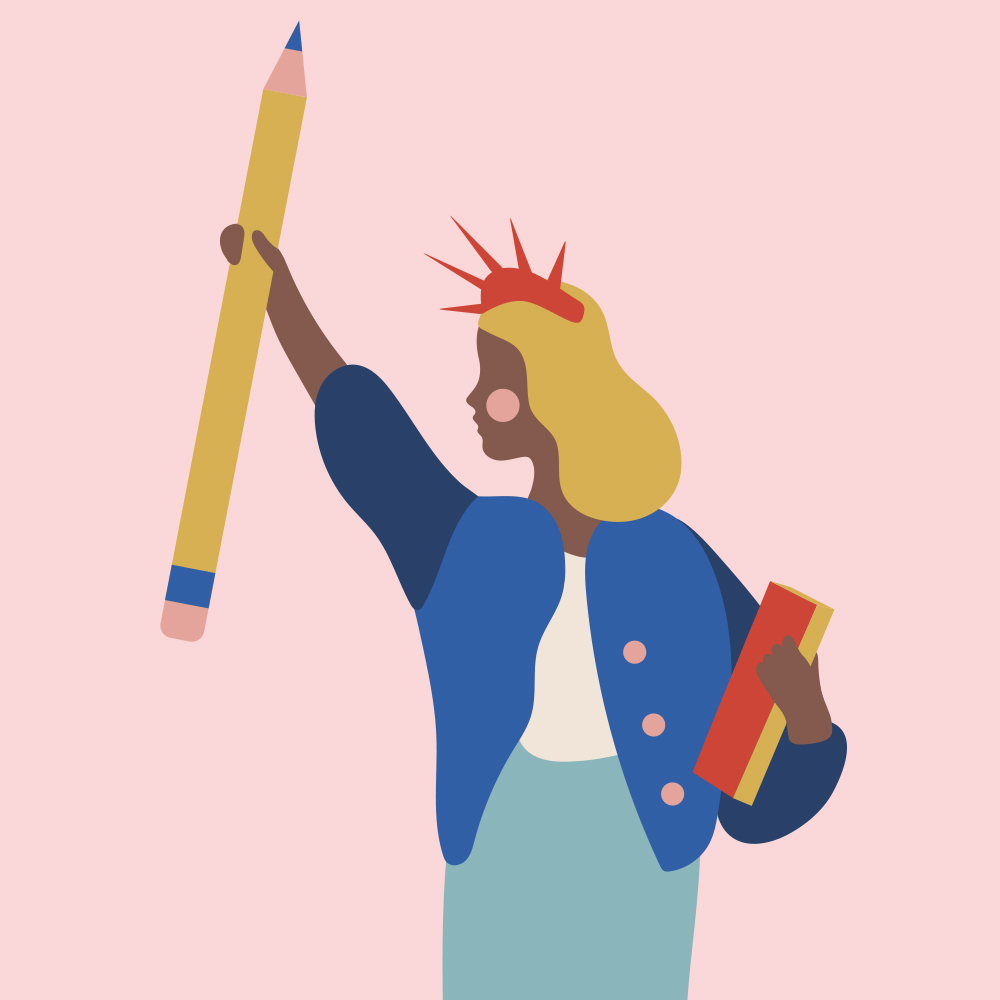 7. Where did you study?
I've studied product design at NABA New Academy of Art in Milan.
8. Where do you see yourself in five years?
In five years, I'd like to have my own studio and keep working as a freelance illustrator. I'd also like to work with other artists and have a good client network.
9. What about in ten?
I hope to have a happy family and live in a warm place near the sea, with a big garden and a porch where I can work in the open air. I'd like to keep experimenting with shapes and colors and find new medium and form of expression.
10. What do you hope to achieve with your art?
I hope that my art can express a message and stir up an emotion or just a reaction of any type.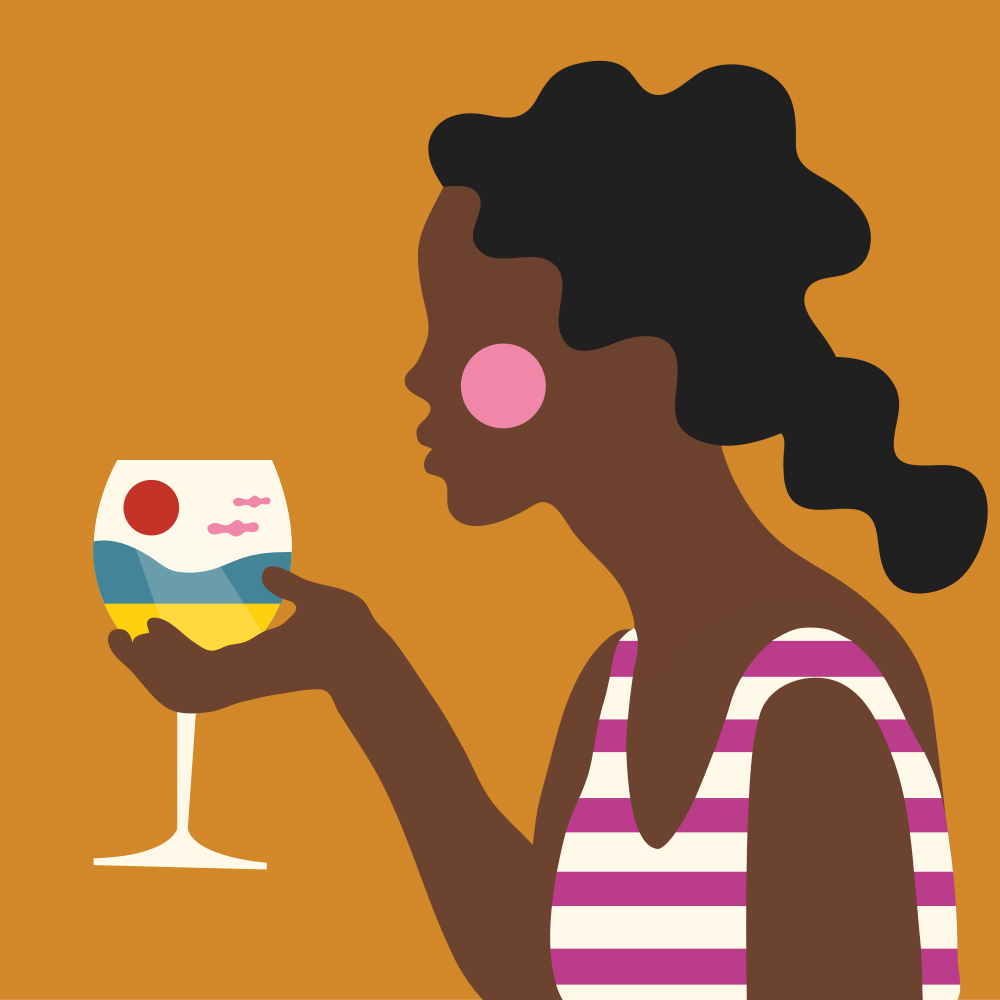 11. Now, tell us a little more about you as a person: what is your favourite food?
This is a hard question! I'm Italian and I'm used to great food, it's part of my culture so it's not easy to choose just one. But If I have to, I'd choose my mother's lasagna. And her tiramisù also :-)
12. Favourite book?
"The Little prince" By Antoine De Saint-Exupèry. I've read it many times and it never ceases to amaze me, I also think that it is very inspiring in terms of visual suggestions. Another one is "Da cosa nasce cosa" by Bruno Munari.
13. Favourite genre of music?
I listen to a lot of genres, it's mood depending!
14. What are your hobbies?
I love traveling, practicing yoga, reading books and wander aimlessly. Oh, is eating a hobby?
15. If you weren't an artist, what would you be?
A travel blogger.