Instagram:
@belleisdrawing
Behance:
www.behance.net/letmedraw
Website:
www.belle-lee.com
1. What's your story? Where are you from?
My name is Belle Lee, and I currently live in the beautiful city of Pasadena, CA. I was born in South Korea and I moved to LA to chase my dream to be an artist. So far, I've worked with Guru Animation Studio, Blik Decal Company, The Washington Post, and the award-winning "The Healing Tree" story book. Currently, I'm working at MGA Toy Company as a character artist and illustrator. :)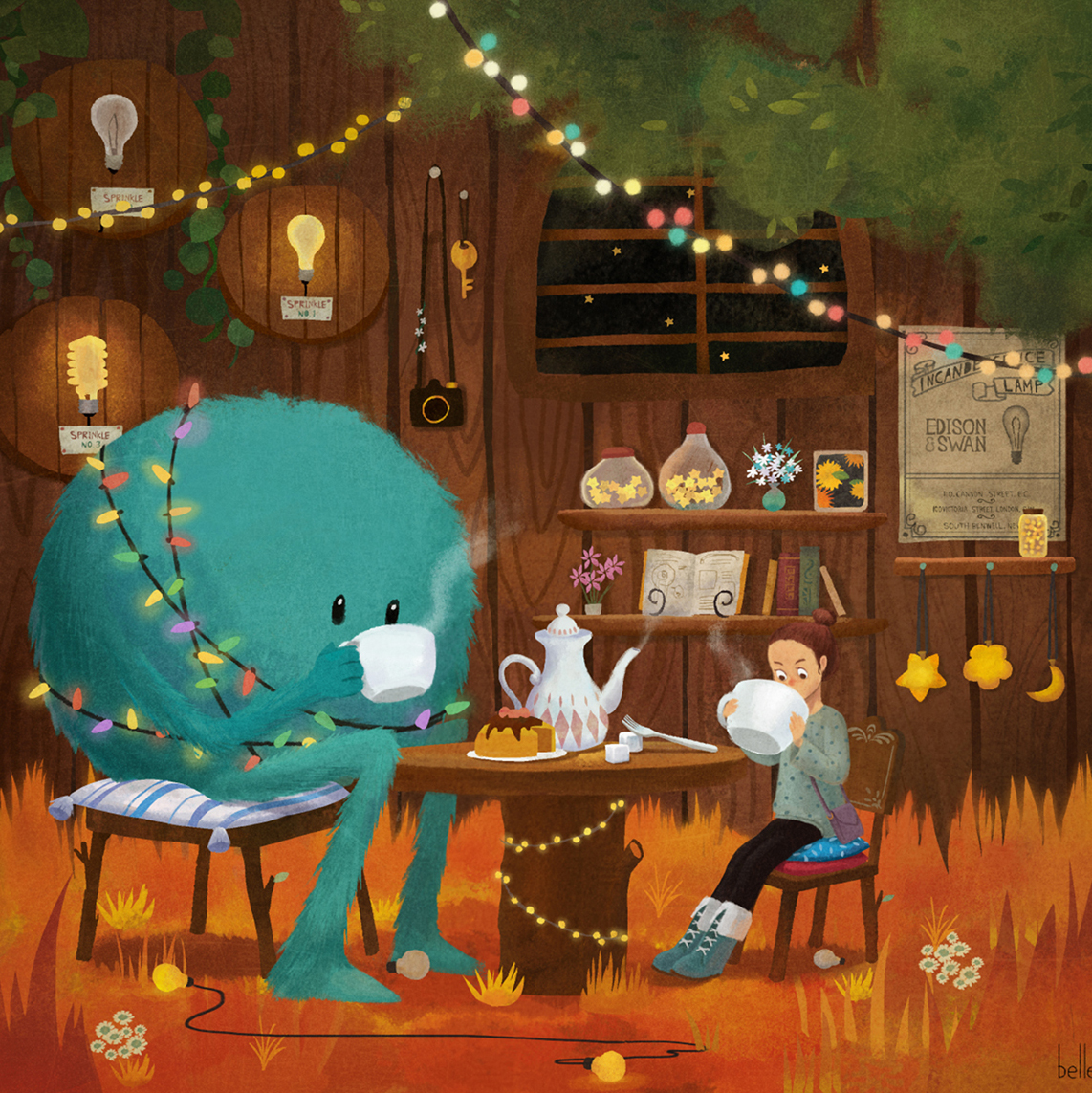 2. Tell us about your aesthetic.
My art has beautiful pastel color palettes and compelling storytelling. I often have cute characters in fun and adventurous situations. Strong lighting and well thought out composition are also key components in my art.
3. What is your favourite medium and why?
I love working with Photoshop. When I can't make a decision, I try all options that's on my mind and pick the best. Tools that allows me to go back and forth easily always helps me to save time along with the choice of the best. In order to avoid sharp digital feeling, I add lots of texture, but not too overboard. Often times people think my work is traditional!
4. What is your artistic process like?
Simply, I come up with a story then I think of the best shape that embraces the story. In these steps, I do a couple of quick sketches. Once I get what I like the most, then I use the lasso tool to block the shape and paint at the same time. Towards the end, I explore different color palettes for the art to see what represents best the story. However, if I don't have sketches that I like, I just start painting without them. This impulsive approach can be helpful and it could brings unexpected result; I don't have to think too hard.
5. Who and/or what inspires your work?
Annette Marnat, Joey Chou, Jon Klassen, and Chris Sasaki
6. What role does art play in your life? How does it change the way you view the world?
The art gives me a reason why I should live. Seeing people's reaction to my art has been always my motivation. I love to bring smiles to their faces.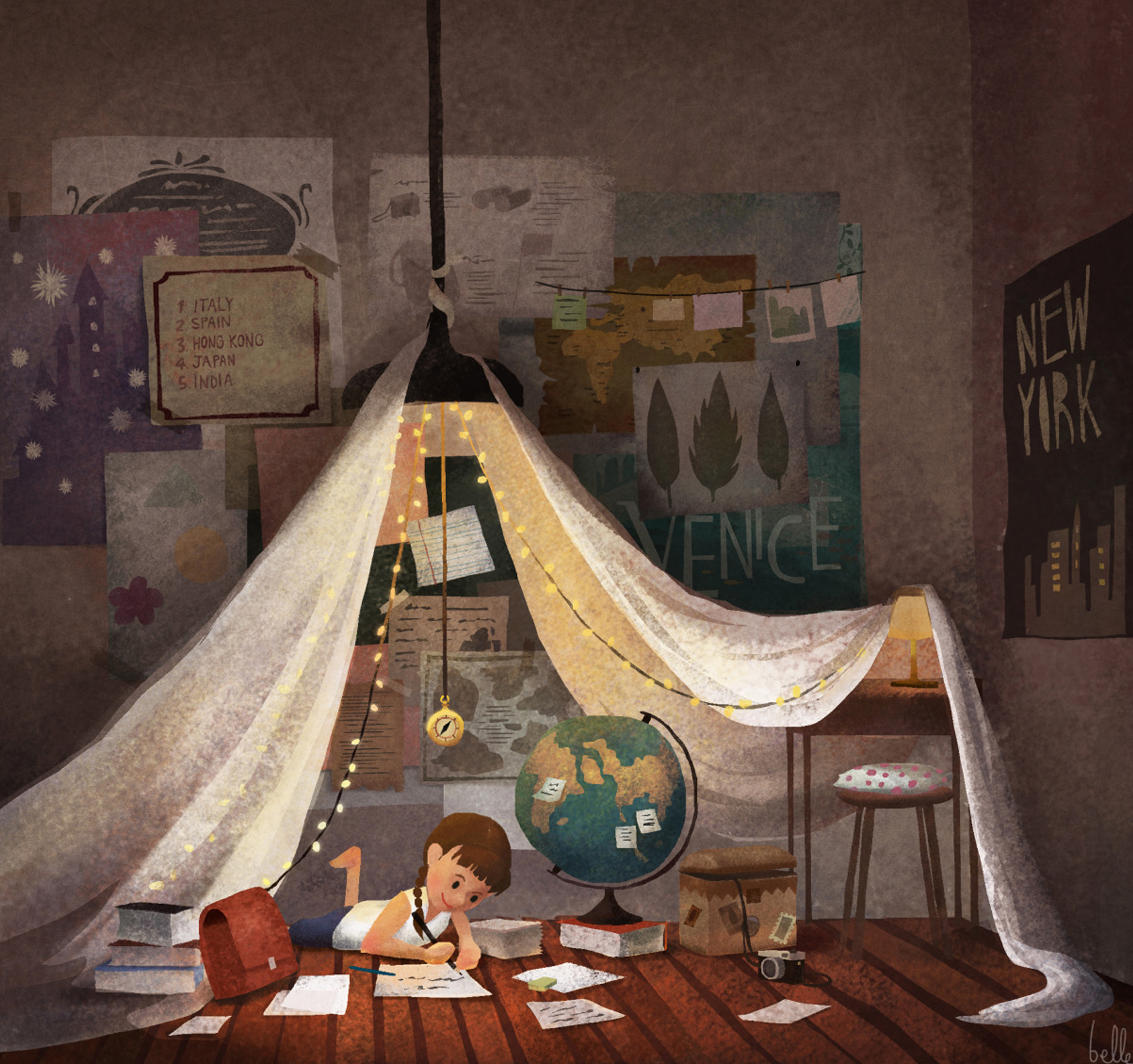 7. Where did you study?
After studying Graphic design at In-Ha University in South Korea, I came to California to study Illustration at ArtCenter College of Design.
8. Where do you see yourself in five years?
I'll be happily married and I'll be working on children's book and editorial work. I also see myself creating pieces for WonderGround Gallery in Downtown Disney. Being featured in gallery shows will be very frequent in my life.
9. What about in ten?
I'd like to win few awards for children's books that I wrote and illustrated. I'd also like to publish a travel essay book containing all sorts of observation skethes. Also, I hope I get to work on feature animations.
10. What do you hope to achieve with your art?
I hope that my art has a huge influence on people's life. I'm a strong believer that beautiful things can create happiness and my work aims to invite people into an unseen world of wonder through their lens of imagination. Basically, I want to see smiles on people's face with my art.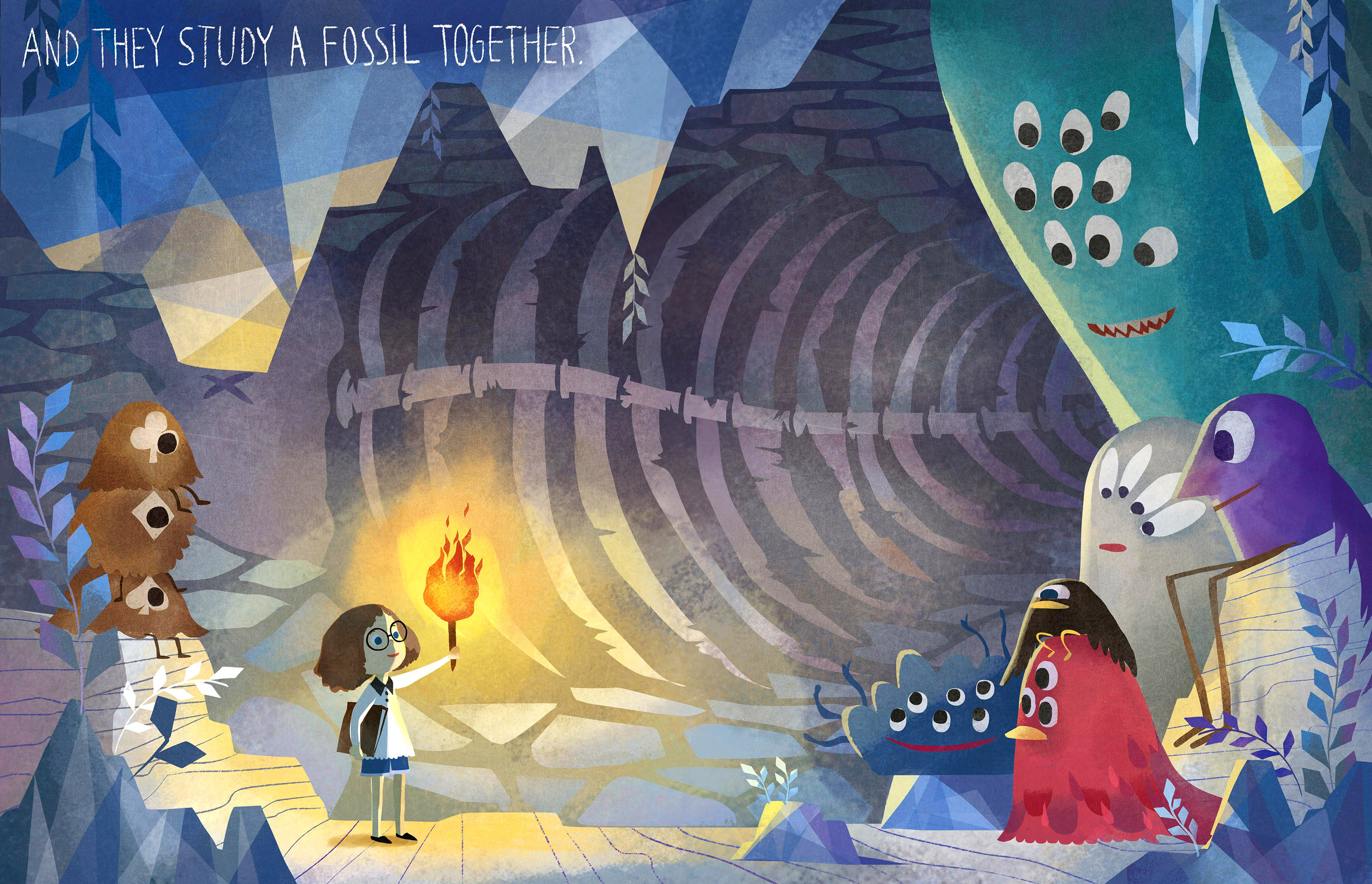 11. Now, tell us a little more about you as a person: what is your favourite food?
I do love sushi, hot pot, shabu shabu, grilled corn and watermelon.
12. Favourite book?
I have so many. But if I have to choose, I would say "Steal Like An Artist" by Austin Kleon, "Creative Habit" by Twyla Tharp and the children's book "The Dead Bird " written by Magaret Wise and illustrated by Christian Robinson.
13. Favourite genre of music?
Indie pop and acoustic music :)
14. What are your hobbies?
Reading books. Watching the show 'Friends'. And just wandering around beautiful cities and meeting all sorts of different people.
15. If you weren't an artist, what would you be?
I always admired musicians and dancers. I'm not sure I can be good at it, but I would be either an actor in a musical or a musician. This could have been another fun life!