Instagram:
@bellow2498
Website:
www.bellow.co.kr
1. What's your story? Where are you from?
Hello, my name is Jong hee. I am working under the name "bellow". I am currently living in Seoul, South Korea. 안녕하세요 내이름은 박종익 이고 bellow로 활동중입니다. 나는 대한민국의 서울에서 지금 살고 있습니다.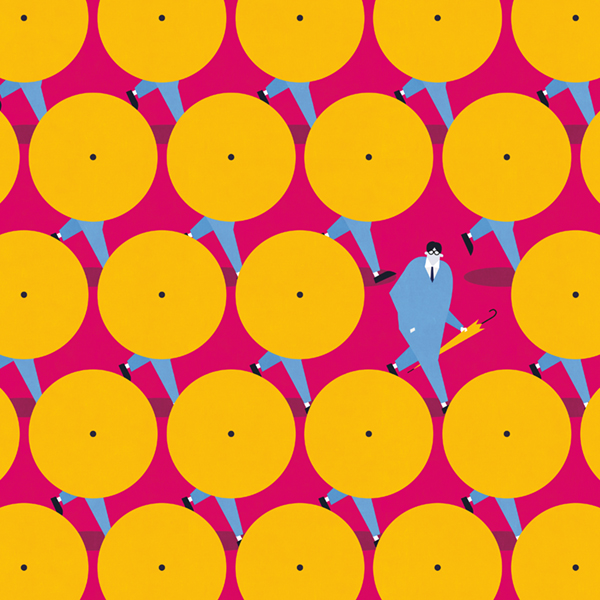 2. Tell us about your aesthetic.
I like to talk through color. I want to convey feelings and stories through simple drawings and various colors. 색을 통해 이야기를 하는 것을 좋아합니다. 심플한 그림과 다양한 색을 통해 감정과 이야기를 전달 하려고 합니다.
3. What is your favourite medium and why?
I draw pictures using a mouse. I prefer clean, clean design. 저는 마우스를 통해 그림을 그립니다. 깔끔하고 깨끗한 디자인을 선호 합니다.
4. What is your artistic process like?
Ideas are expressed in color first. As I draw everyday, I am always portrayed as a hero. I mostly aim to draw every single day. 여러가지 생각을 우선 색으로 표현합니다. 일상을 그리는 만큼 주인공인 제가 항상 그려집니다. 대부분 한번에 그림을 그리며 매일 그리는 것을 목표로 합니다.
5. Who and/or what inspires your work?
I like Salvador Dali I like pictures beyond imagination. Salvador Dali 그림을 좋아합니다. 상상이상의 그림들이 좋습니다.
6. What role does art play in your life? How does it change the way you view the world?
​I am currently working as a UI designer. I relieve stress by drawing work that I can not draw at my company during work hours. 나는 현재 UI디자이너로 재직중입니다. 회사에서 그리지 못한 그림들을 퇴근 후 그리며 스트레스를 풀고 즐기고 있습니다.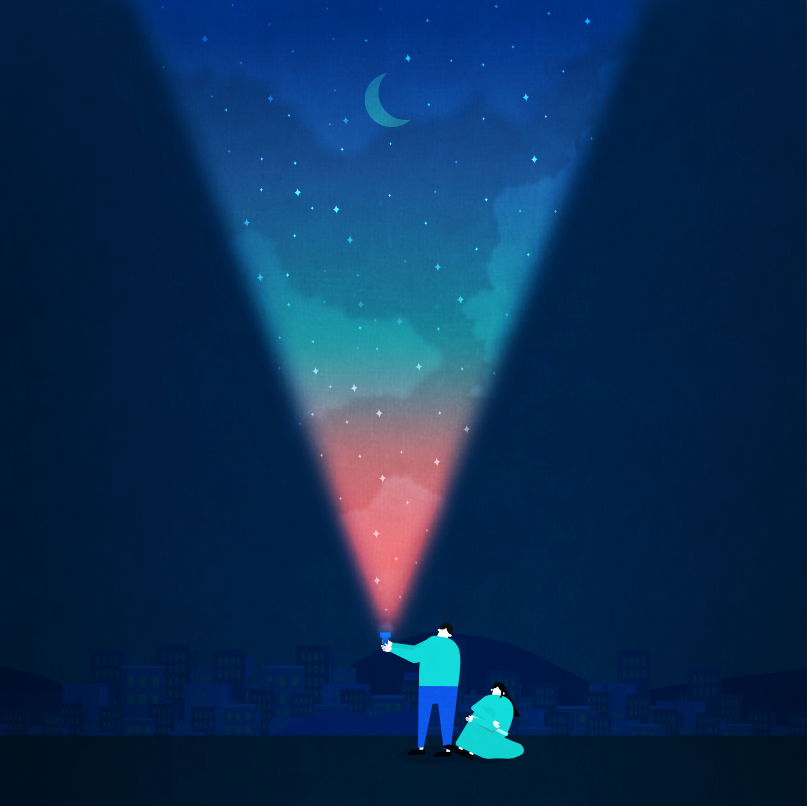 7. Where did you study?
I graduated from the design department and studied illustration by myself. 저는 디자인학과를 나와 독학으로 일러스트 공부를 하였습니다.
8. Where do you see yourself in five years?
Five years later, I think I'll paint a variety of pictures and have an exhibition in fun places. 5년 후 더 다양한 그림을 그리고 재미있는 곳에서 전시를 할 것 같습니다.
9. What about in ten?
I plan to use my pictures to display various videos and print at exhibitions. 제 그림을 사용하여 비디오나 인쇄물 등 다양한 전시를 할 계획입니다.
10. What do you hope to achieve with your art?
I want to paint interesting everyday life and communicate with people. I want to create a piece of work that others can relate to (even if its a small number of people). 나는 재미난 일상을 그림으로 그리고 사람들과 소통하고 싶습니다. 비록 소수의 사람들 일지라도 표현한 것에 공감할 수 맀는 작품을 만들고 싶습니다.
11. Now, tell us a little more about you as a person: what is your favourite food?
I love meat. 저는 고기를 사랑합니다.
12. Favourite book?
I like Japanese novels. I like delicate expressions. 저는 일본 소설을 좋아합니다. 섬세한 표현들이 좋습니다.
13. Favourite genre of music?
I like hiphop and jazz. I like old music. 저는 힙합과 재즈를 좋아합니다. 오래된 음악들을 좋아합니다.
14. What are your hobbies?
I like to take pictures and enjoy them. 사진을 찍고 여횅하는 것을 좋아합니다.
15. If you weren't an artist, what would you be?
I like to talk to people. I think I'll do some service for people. 저는 사람들과 대화하는 것을 좋아합니다. 사람을 응대하는 서비스 직을 할 것 같습니다.