Instagram:
@ben_boothman
Website:
www.benboothman.co.uk
1. What's your story? Where are you from?
I was raised in a fairly rural area of Lancashire (UK) before moving to the city of Leeds to study graphic design. I continued to live in Leeds after graduating, working as a graphic designer both in-house and freelance. While illustration was always hobby for me, it was where my real passion lied and so I made the decision earlier this year to focus on working as an illustrator full-time.
2. Tell us about your aesthetic.
My work is pretty neat as I'm obsessed with objects having a purpose and place. I also love bright colours and try to inject humour into a lot of my work. I see it as a sort of organised chaos.
3. What is your favourite medium and why?
You can't beat the simplicity of a pencil and sketchbook. To me it just feels like ultimate freedom and fluidity.
4. What is your artistic process like?
My artistic process is pretty straightforward. I form a pretty basic idea of what I want to make in my head, before sketching it out in pencil. I then take my sketch to Illustrator and re-draw everything using geometric shapes and fun colours. My 3D work is much the same, except I spend a shorter amount of time on the sketch and use different software.
5. Who and/or what inspires your work?
People are a central theme to a lot of my work as I love to draw and experiment with the human form. I suppose I take a lot of inspiration from video games too, particularly as I like to create characters that have personality and feel like a protagonist in their own story. Recently I've attempted to observe what's around me more and think "how can I interpret this into my work?" which has helped my to push the concepts behind what I make.
6. What role does art play in your life? How does it change the way you view the world?
I definitely prefer being a creator of art rather than a consumer, of course you can be both but I'm not great at the latter. For me, creating helps a lot with identity, the more I make, the more I know myself and what I'm capable of.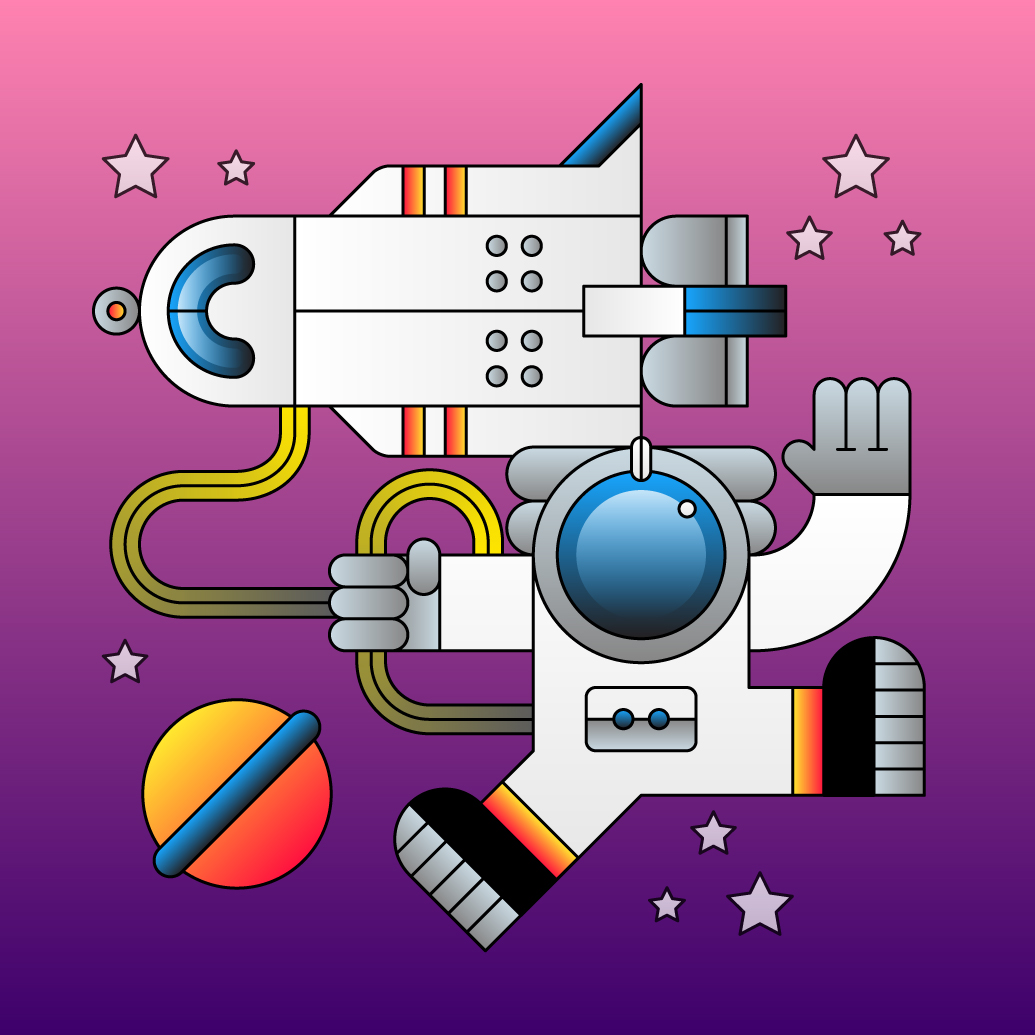 7. Where did you study?
I studied graphic design at what is now Leeds Beckett University. I had such a fun time on the course and met some great people. The city itself also has a great DIY art scene and is a great place to be a practicing artist.
8. Where do you see yourself in five years?
Hopefully doing much the same as I am now, but better! I'd like to be in a position where I utilise my skills in 3D design more as it really feels like the future. I've facilitated workshops and community based stuff before, so maybe more of that?
9. What about in ten?
Oh wow...maybe by then i'll be a functioning adult.
10. What do you hope to achieve with your art?
I'd want to evoke emotion with my work - all good art is able to do that, whether it be happy, sad or something else.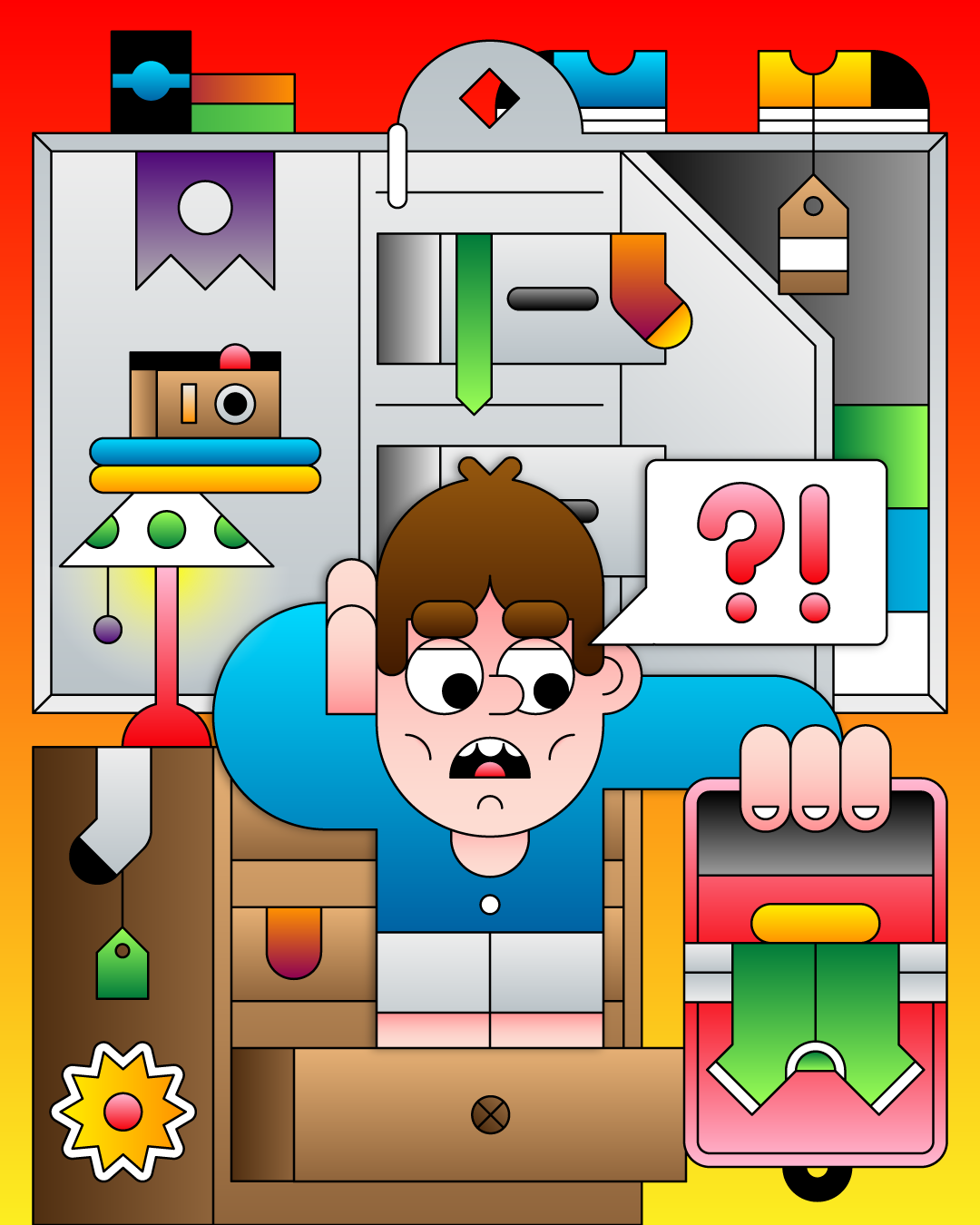 11. Now, tell us a little more about you as a person: what is your favourite food?
I have a pretty big appetite and generally eat anything deemed suitable for human consumption. I think the food that excites me the most is sushi, it's so aesthetically pleasing and just tastes fresh. Condiments are also firm favourite of mine; mayo with everything.
12. Favourite book?
I often get angry at myself that I don't read as much as I should. My favourite book is probably Thinking, Fast and Slow by Daniel Kahneman. It's quite a dense read at times, but it blew my mind and really changed my understanding of human behaviour.
13. Favourite genre of music?
I think that's a really difficult question to answer as music is so diverse and fragmented now. I have a genuine passion from Grime music though, it's very unapologetic and feels like my generations punk.
14. What are your hobbies?
It's not really hobby as such, but I've got obsessed with watching people speed running video games (basically finishing them as fast as possible). I also love to go on actual runs!
15. If you weren't an artist, what would you be?
If I wasn't an artist I think I'd like to be psychotherapist. I'm fascinated by people and their behaviours... Maybe that's what I'll be doing in 10 years!