Instagram:
@billie_draws
Website:
www.billiefrancis.co.uk
1. What's your story? Where are you from?
Hello I'm Billie Francis and I'm an illustrator. I am originally from Islington, London where I spent my first 5 years growing up before my family made the move to the Midlands. My hometown is now currently Walsall, a little town just outside Birmingham. Although when I'm not at home for the holidays, I'm up and living in Leeds. I'm in my third and final year at Leeds Collage of Art where I study BA (Hons) Illustration. I must say it brings a little tear to my eye knowing that my adventure there is almost up.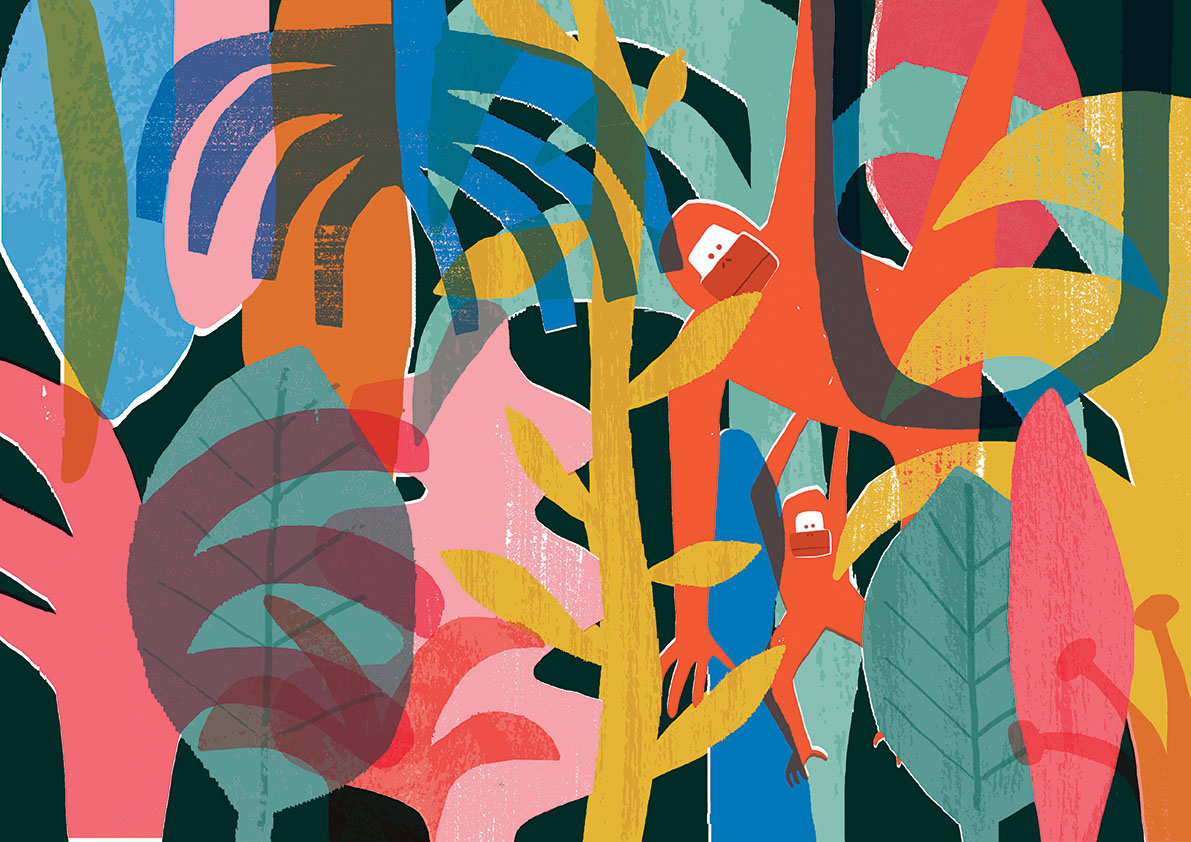 2. Tell us about your aesthetic.
I would say my aesthetic is rather simple. I love to play around with shape and texture, which gives my work its excitement. I also use little charming characters within my work, which are definitely my favorite things to draw. I find myself experimenting with blank space and how I can use space on a paper to help communicate a message.
3. What is your favourite medium and why?
I really enjoy creating textures, whether this is with paint, pencil, monoprint, oil pastels etc. the list goes on. With my 'texture bank' I then incorporate these into my work digitally and collage these together. I am quite a neat person and don't really enjoy the stress of mess, so I find that working digitally really allows me to play around with different textures and compositions without getting my hands quite so dirty.
4. What is your artistic process like?
Firstly I do research. I find this to be a really important stage in my process as it's what helps get my creative juices flowing. Once I'm all stocked up on creative juice I then get out my pencil and A4 sketchbook. With all these ideas I then unload them all into my sketchbook. A rough to me is very important so I do these a lot, I can't just have an idea then do it. I draw out an idea numerous times, where I can play around with the composition and test colours etc. Sometimes it works out that the first idea I have is the best, but I still like to go though this process. With the final idea I then take it to Photoshop and refine it here. This is my favorite part where I play around with texture and colour.
5. Who and/or what inspires your work?
Recently I have become quite obsessed with Christoph Neiman. I have always been a follower of his work but my obsession has grown, quite a big amount. After watching his episode on the Netflix series 'Abstract', I really admire the way he thinks. I would say he has definitely made me look at my surroundings differently. From the shape of a chair to a pattern on a pavement, anything can inspire me.
6. What role does art play in your life? How does it change the way you view the world?
I'm so awful with words, so for me it has always been a form of communication. You can be anywhere in the world and speak any language, but art still reaches out to you and brings everyone together. This is what I find so special about it, the power of communication.
7. Where did you study?
Leeds Collage of Art, I'm in my third and final year.
8. Where do you see yourself in five years? Working in an agency?
Hopefully in 5 years I would have found my feet where I have my own little studio making work and working with fabulous clients. I would like to say that by this time I would be comfortably making a living from being a fulltime freelance. Would I like an agency? 100%. My dream would to be represented by an agency in 5 years time, but I know that I have a lot of experience to learn before then.
9. What about in ten?
Hopefully I would like to have an agency for sure by then. I would like to be involved in loads of different exciting projects which can challenge me and allow me to do things that I haven't done or really thought of doing before.
10. What do you hope to achieve with your art?
I hope that people will be able to connect with my illustrations in some way. Even if it's just making someone smile or if it makes someone inspired to do something creative, I want everyone to be able to get something from it.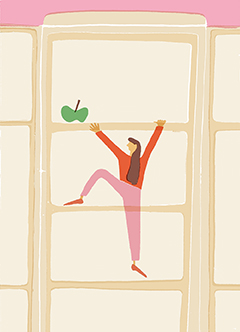 11. Now, tell us a little more about you as a person: what is your favourite food?
This is a hard question because I love food. My whole day revolves around food; it's my first thought when I wake up and my last when I go to bed. But recently I must say I am really enjoying making Japanese inspired food. Although my 'go to' meal is a big, delicious bowl of Carbonara. Okay I'm hungry now.
12. Favourite book?
I know its no excuse, but I don't have that much down time at the moment to read. If I read it's either in a blog form or magazines. The last book I read was 'The Hundred Year Old Man Who Climbed Out Of The Window and Disappeared' by Jonas Jonasson. This is a very silly but wonderfully witty book.
13. Favourite genre of music?
I can't really say I have a favorite genre; I listen to a wide variety. I must say though over the past few days I've been playing Drakes new album More Life non-stop on repeat. I cant get enough.
14. What are your hobbies?
I don't know what to answer when I'm asked this question. I would say watching films is a hobby of mine. I do love getting sucked in to a good film eating, again, on popcorn or sweets.
15. If you weren't an artist, what would you be?
I haven't really thought about this, as I've always wanted to pursue a career in art. If I had to do something else though I would love to be involved in something food related. Having my own little bakery would be quite sweet. Although I could see myself going out of business quite quickly as I would eat myself out of business.