Instagram:
@bistramasseva
Website:
www.bistramasseva.com
1. What's your story? Where are you from?
I was born and grew up in Bulgaria in the 80s. Like most kids, I drew a lot. I then put my doodling to good use and went on to study graphic design, illustration and typography. 10 years ago I moved to the UK to study some more. There is something about being away from your home that makes you open to new experiences and it becomes the ideal environment to learn and be creative.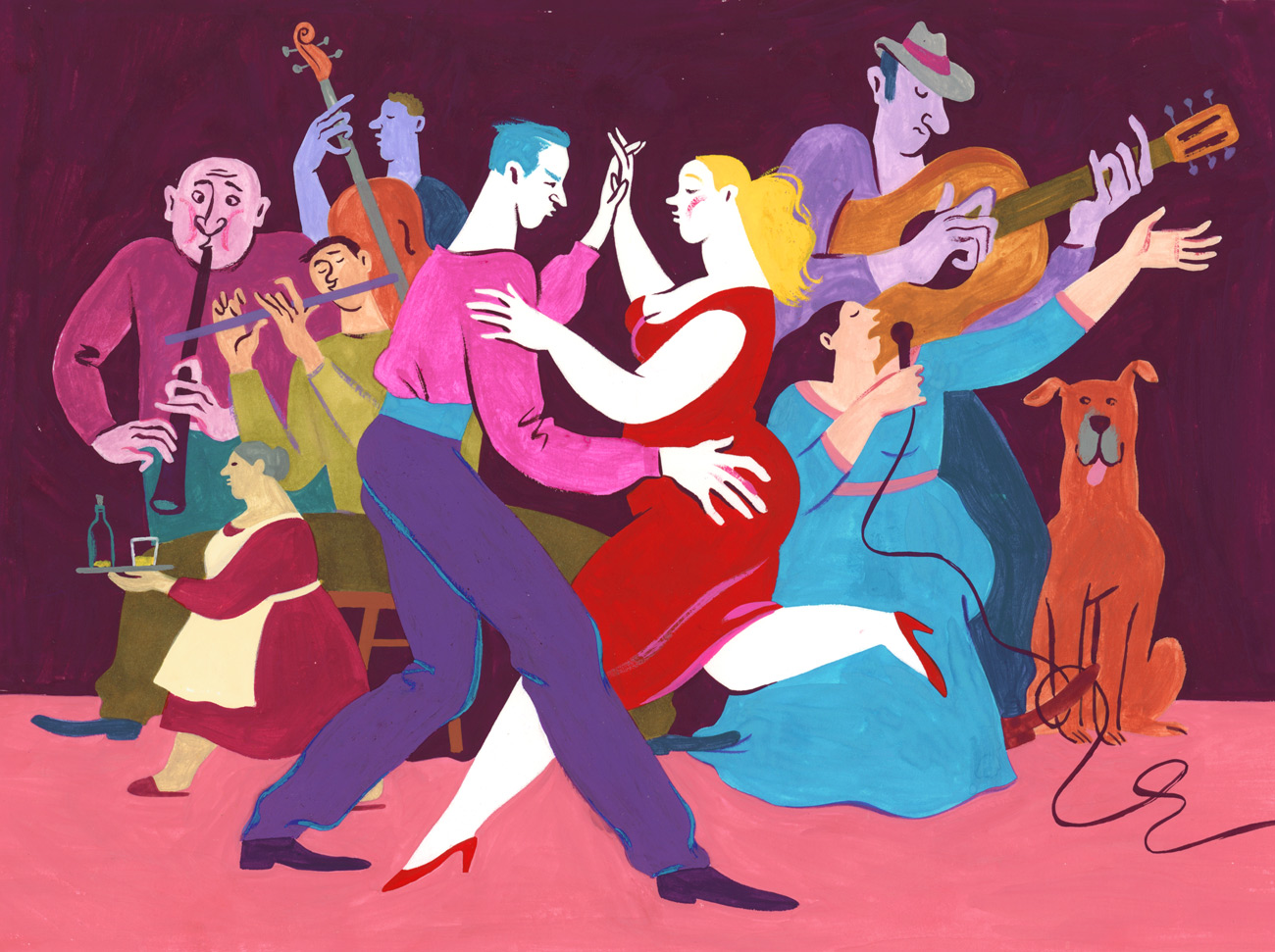 2. Tell us about your aesthetic.
It is sometimes painterly, sometimes graphic, and bright colours always find their way in my work. It probably reflects my eastern European background. My childhood environment was completely non-digital and all the books and art forms I was surrounded with used traditional analogue mediums. I grew to love the freshness and energy of hand marking, so I naturally chose to go down that path. I am interested in human interaction, gesture, movement, and colour. I usually include a narrative element in my illustrations. My background as a graphic designer also plays a part in that I am always thinking of composition and the balance of elements. I am also a keen calligrapher.
3. What is your favourite medium and why?
I use acrylics and gouache. I like the opaqueness of gouache and its visual clarity. I think it's valuable to be forced to work directly on the paper, keeps you focused. On the other hand, I recently started scanning line drawings and colouring them digitally. It is efficient for quick jobs and does offer more flexibility with colours.
4. What is your artistic process like?
For commissioned work, I would usually start by writing down ideas and word associations that come up to my mind as the images change too quickly to sketch. Sometimes it's just a word that can kick things off. I would then warm up with loose thumbnail sketches, exploring and refining ideas. Once I narrow down the concept I would draw a rough pencil sketch as a guide for my painting, which I would then erase almost completely before putting paint over. It is as if my hand and mind remember the drawing, but I am not constrained by rigid pencil lines. That allows for certain unpredictability and leaves some space for experimenting.
5. Who and/or what inspires your work?
Conversations, books, ideas, nature, children. Other artists and creative people in general. There are hugely talented people out there, which is both stimulating and quite humbling.
6. What role does art play in your life? How does it change the way you view the world?
I feel compelled to draw, it just makes sense to me. I interpret the world visually and I'm always on the lookout for shapes, lines, colours, textures. I like the immediacy with which you can read an image.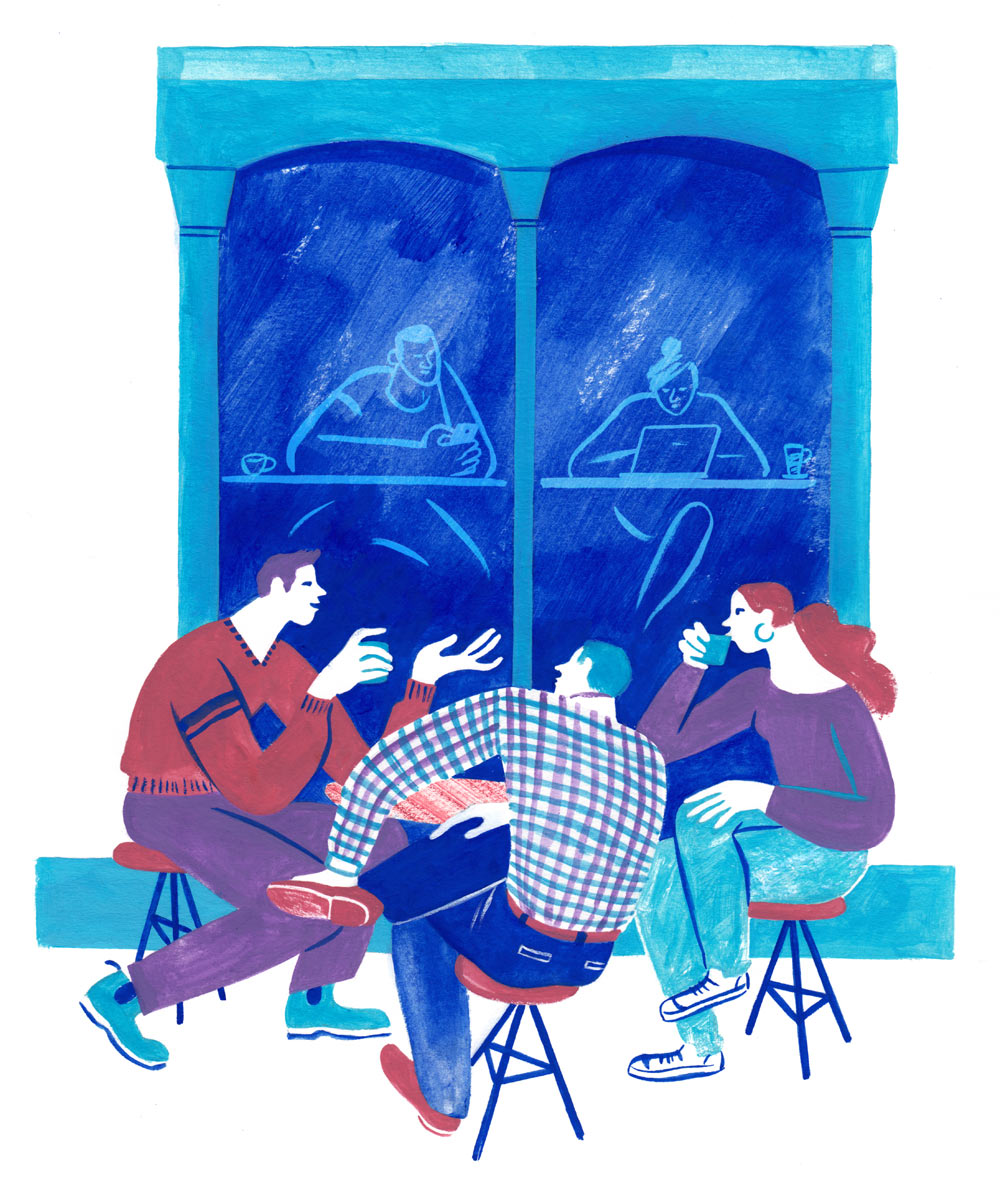 7. Where did you study?
I studied Graphic Design and Illustration at the Bulgarian Academy of Arts and Sequential Illustration/Design at the University of Brighton, UK.
8. Where do you see yourself in five years?
I'm hoping that tenacity and perseverance would pay off… And that I'll get better at juggling my artistic practice with motherhood.
9. What about in ten?
I would hopefully have cracked the less is more principle and achieved a more eloquent visual language. And would have a better work-life balance.
10. What do you hope to achieve with your art?
Art is a portal to ideas and human behaviour, brings pleasure to the senses and offers a space to reflect and dream. I like to think I contribute to that.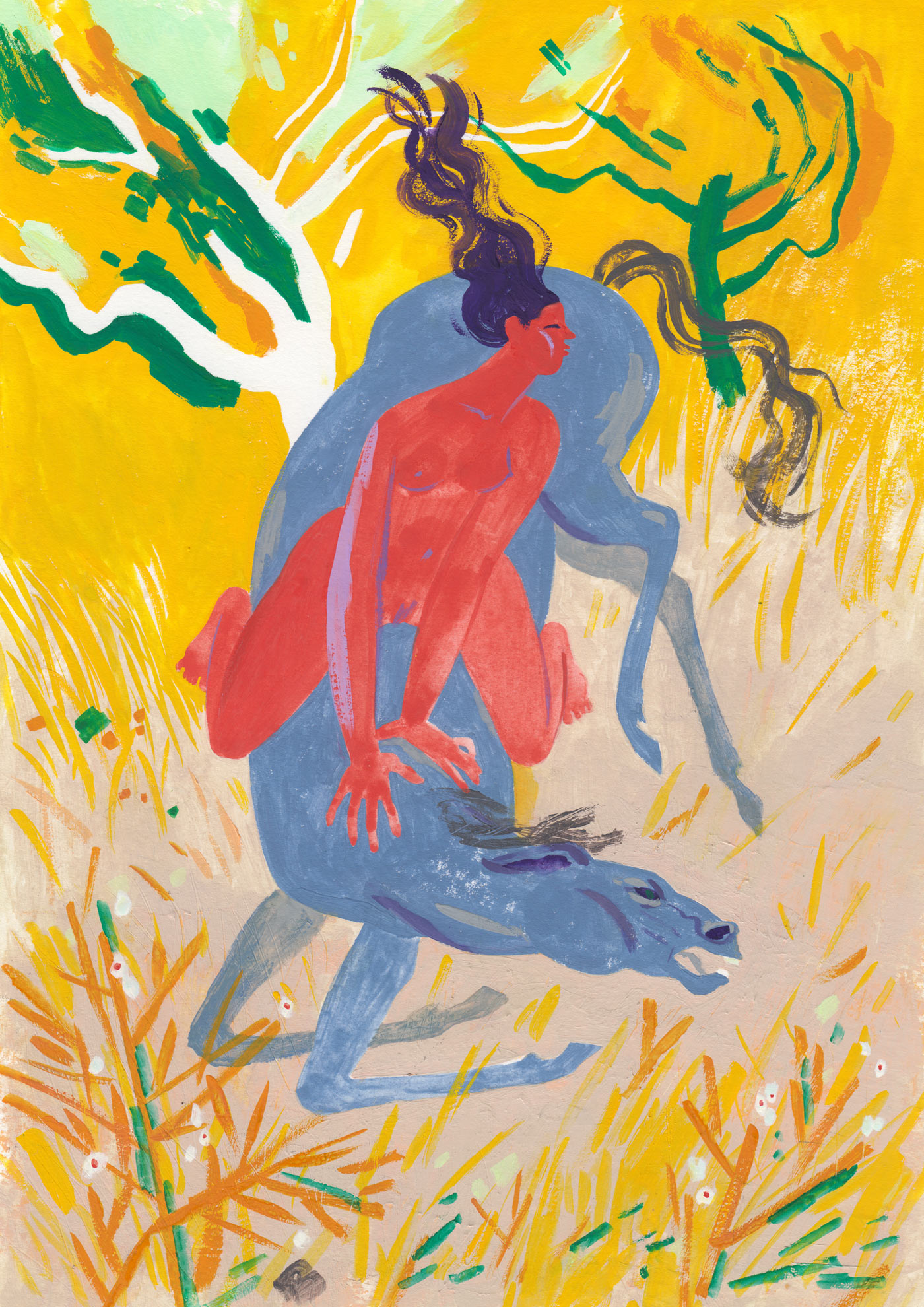 11. Now, tell us a little more about you as a person: what is your favourite food?
Bulgarian yogurt and liutenitsa (a roasted pepper dip)
12. Favourite book?
Hard question. One of the books that have moved me most in recent years is "If This Is a Man" by Primo Levi.
13. Favourite genre of music?
I prefer to work in silence, pleasantly lost in my thoughts. Otherwise, a couple of my favourites are The Black Crowes/Chris Robinson and Jeff Buckley.
14. What are your hobbies?
I've been practicing martial arts for more than 20 years.
15. If you weren't an artist, what would you be?
Typographer, although that is also artistic.