Instagram: @blansable
1. What's your story? Where are you from?
My name is Romain, I'm from Dijon and now I'm based in Paris. I am passionate about creation. Everything that is directly linked to imagination interests me a lot! I started with plastic arts lessons: I tried to create a lot of things when I was young, with a lot of manual activities. Since I discovered digital creation, I try to go as far as possible in the possibilities of design, and for a year I have been particularly interested in 3d illustration and animation.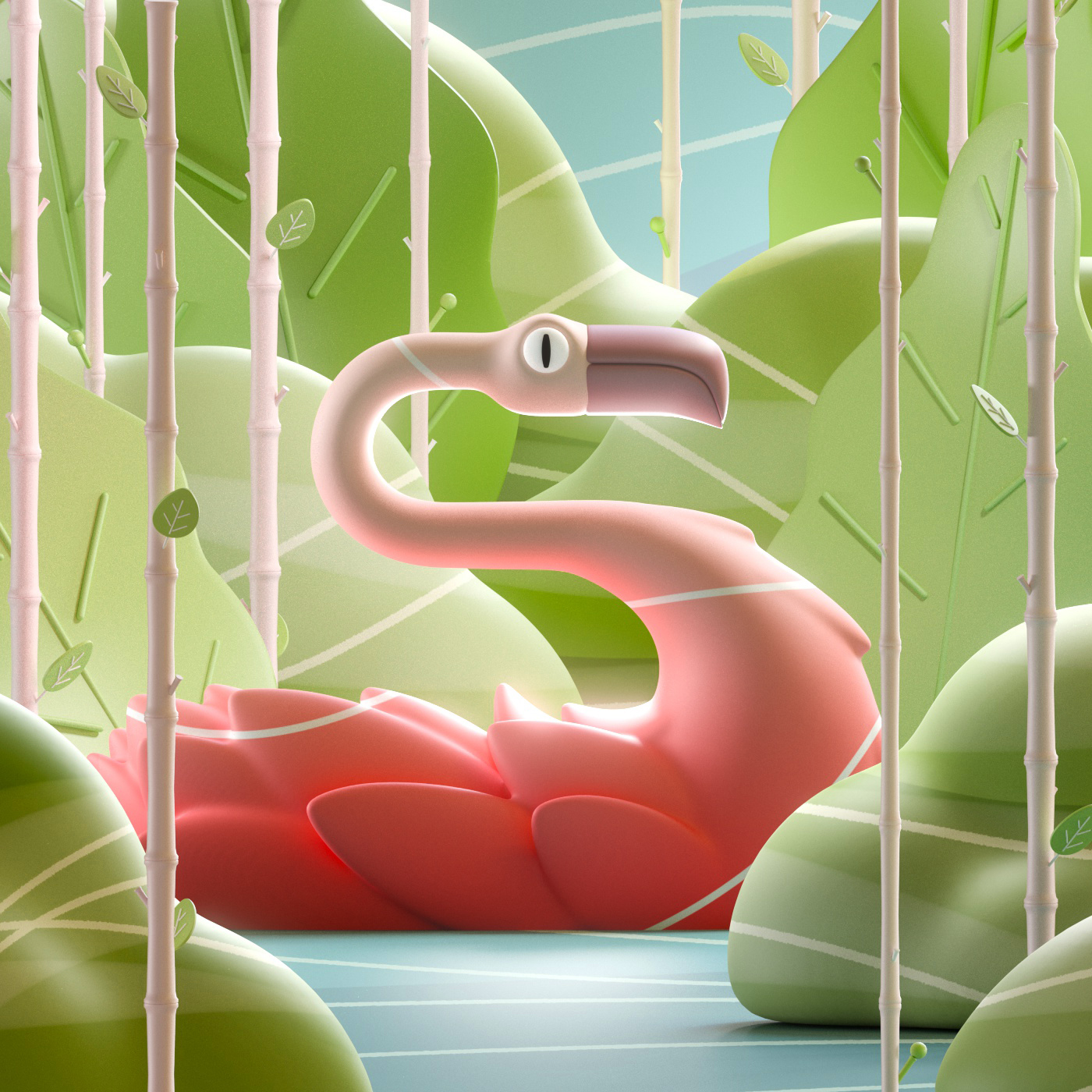 2. Tell us about your aesthetic.
I'm trying to find a mix between 2D and 3D. I'm very inspired by photography, objects from real life, nature but also by comics, music (and clips), and by a lot of 2D illustrations and animations. I have a lot of very different influences and I try to find a mix between all of them: I'm creating smooth shapes and colorful scenes in order to get a cool atmosphere, a peaceful and chill style. I want to create compositions that are well-balanced, in terms of color or shapes.
3. What is your favourite medium and why?
I'm working on 3D softwares, but I really need to use paper and pencils before using my computer. I always start by drawing in a sketchbook, and little by little I will find the ideal composition. Sometimes I use a graphics tablet, it's very useful: I need to draw and to start again to find a good composition. Realization, modeling, colors, all that comes after the sketches!
4. What is your artistic process like?
I get inspired a lot everyday, in very different ways. I look at photos, I search in my memories, I go out, I listen to a lot of music… I'm using everything I can to find ideas, I need to find an atmosphere to convey. When I have something cool in mind, I always start with some sketches, and when I get something that looks good, I start to model it in 3D software. If I don't like something, I go back to drawing until I finally find the composition that I want. When all the modeling is done, I try a lot of different colors. It can take some time but recently I started to find regular colors that I like, so it's going faster than before!
5. Who and/or what inspires your work?
I'm passionate about nature, biology, and different species. It's really inspiring... in nature, there is a diversity of colors and shapes that is really impressive, it is an inexhaustible source of inspiration. There are many other domains that inspire me, such as fashion, movies, and even music, but today I think that natural landscapes and the different species are what motivates me the most to create illustrations.
6. What role does art play in your life? How does it change the way you view the world?
It's very important, I think a lot about creation every day so I think it has a strong impact on the way I see the world, but it's a positive impact! It changes the way of looking at things, and that makes a lot of sense for some things that I need to understand.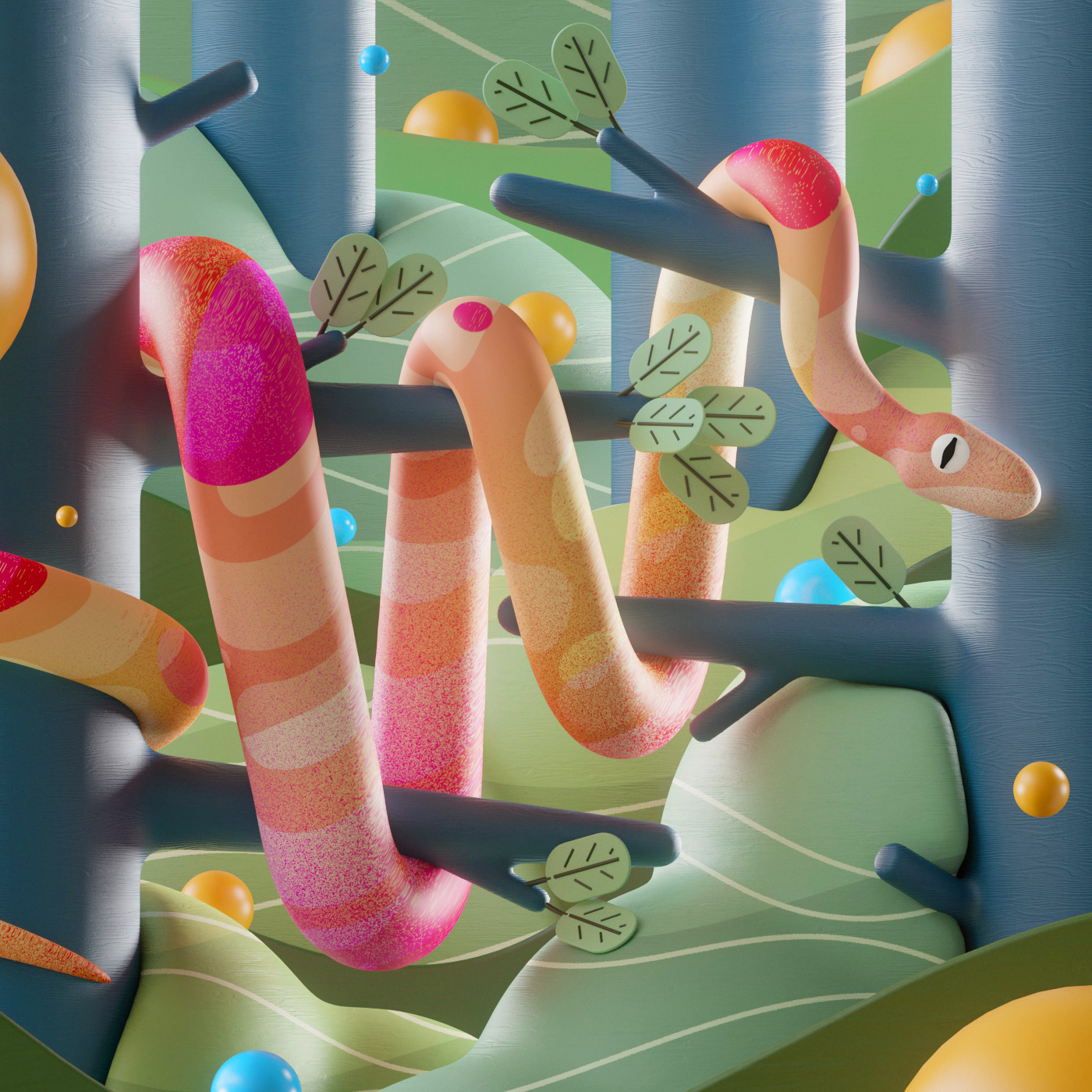 7. Where did you study?
I studied in Dijon for a while! It's where I grew up and learned everything. I learned a lot by myself by starting motion design, modeling, drawing, etc. After that, I went to Paris to do a work-study program in a 3D studio.
8. Where do you see yourself in five years?
In five years, I see myself far away from Paris and France! Actually, I'm in love with that place and with all my friends there, but I really want to travel and to discover a lot of things.
9. What about in ten?
In ten years, I hope I'll continue to get inspired by new landscapes and new experiences, new stories! I don't try much to project myself into the future, I just hope I'll be surprised. By the way, in more than ten years, I see myself in a pretty cool bar. I don't know what I'll do during my whole life, so at some moment I think I'll open my own bar/restaurant, that sounds like a good idea.
10. What do you hope to achieve with your art?
I have some objectives and it's really important for me, I would like to share something peaceful and something I could share with everybody. I would like to tell a story that represents my mind, something that I couldn't have said with words.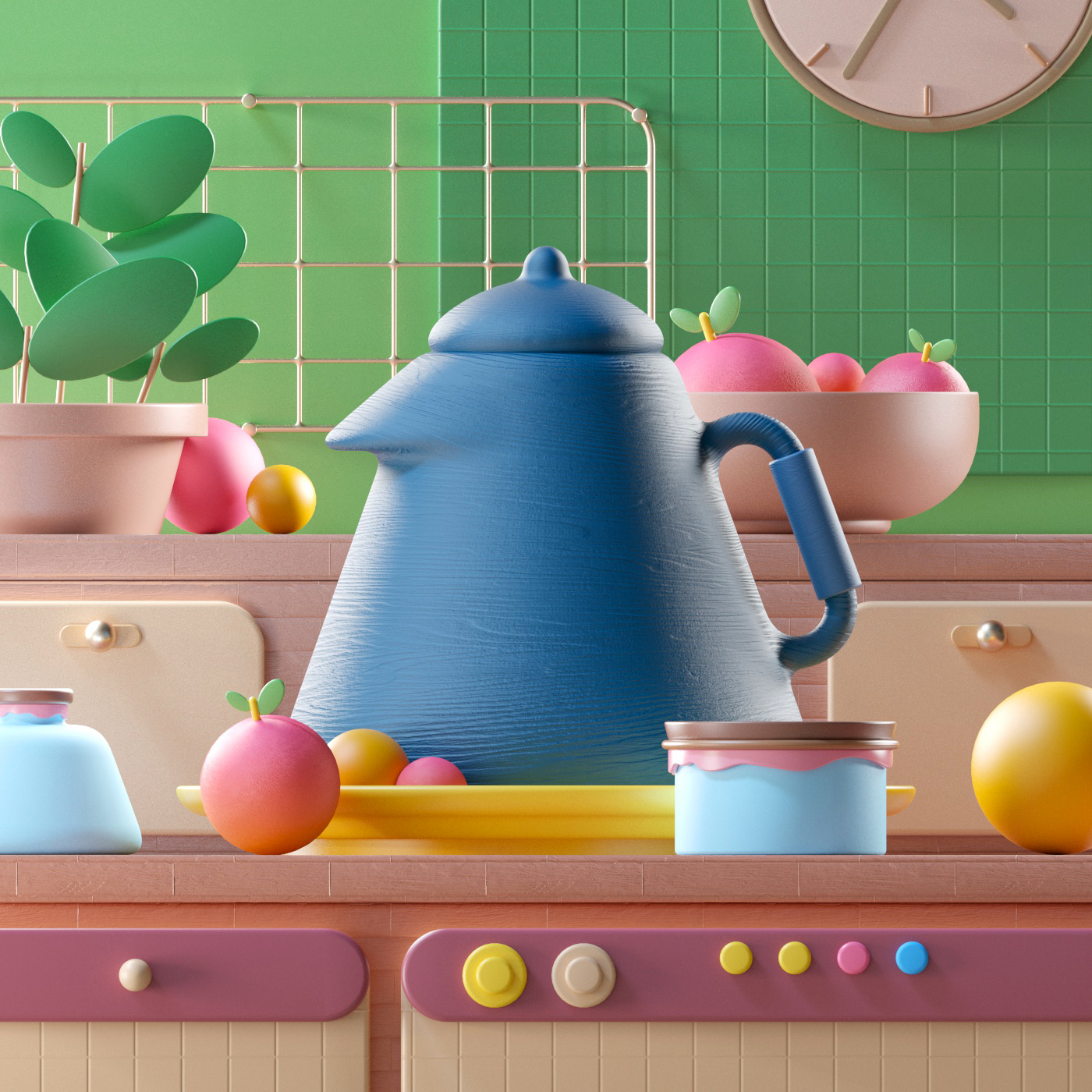 11. Now, tell us a little more about you as a person: what is your favourite food?
It's soooo difficult to make a choice, food is so important! This is probably the hardest question but here are some of my favourites:

Starter: Avocados
Main course: Cooked salmon or a good burger
Dessert: Chocolate fondant. To be really perfect, it must be served with vanilla ice cream or custard, and some red fruits.

And a special mention for Colorado, my favourite soda. We need to talk more about this soda, it doesn't get the fame it deserves!

12. Favourite book?
The Alchemist, by Paulo Coelho. But I also read a lot of mangas, my favorite one is One Piece because it's the first one I started to read when I was very young. It's famous but it's one of my references !
13. Favourite genre of music?
I listen to a lot of music every day! I like a lot of different genres and I really want to discover new styles, but french rap is by far the one I listen to the most.
14. What are your hobbies?
I need to go out to see people, to chat with them, with my friends or my family, so I like to travel and to discuss with new people. I need to move on, to record my travels with different cameras and to keep my favorite moments as visual memories! I also like sports in general, football, climbing, swimming.
15. If you weren't an artist, what would you be?
If I wasn't an artist, I think I would have worked in biology. Nature, animals and biodiversity fascinates me a lot! I also love photography so I would have liked to be a "cameraman" in nature to learn new things about species, their evolution, and even being a reporter in this field: filming reports that are very technical and fascinating at the same time, that looks so crazy!