Instagram:
@blitzcheese
Twitter:
@blitzcheese
Facebook:
www.facebook.com/blitzcheese
Redbubble:
www.redbubble.com/people/blitzcheese/shop
1. What's your story? Where are you from?
I'm from the green lands of Yorkshire in the UK and I recently started a new art project called Blitzcheese, which is full of bright and fun artwork.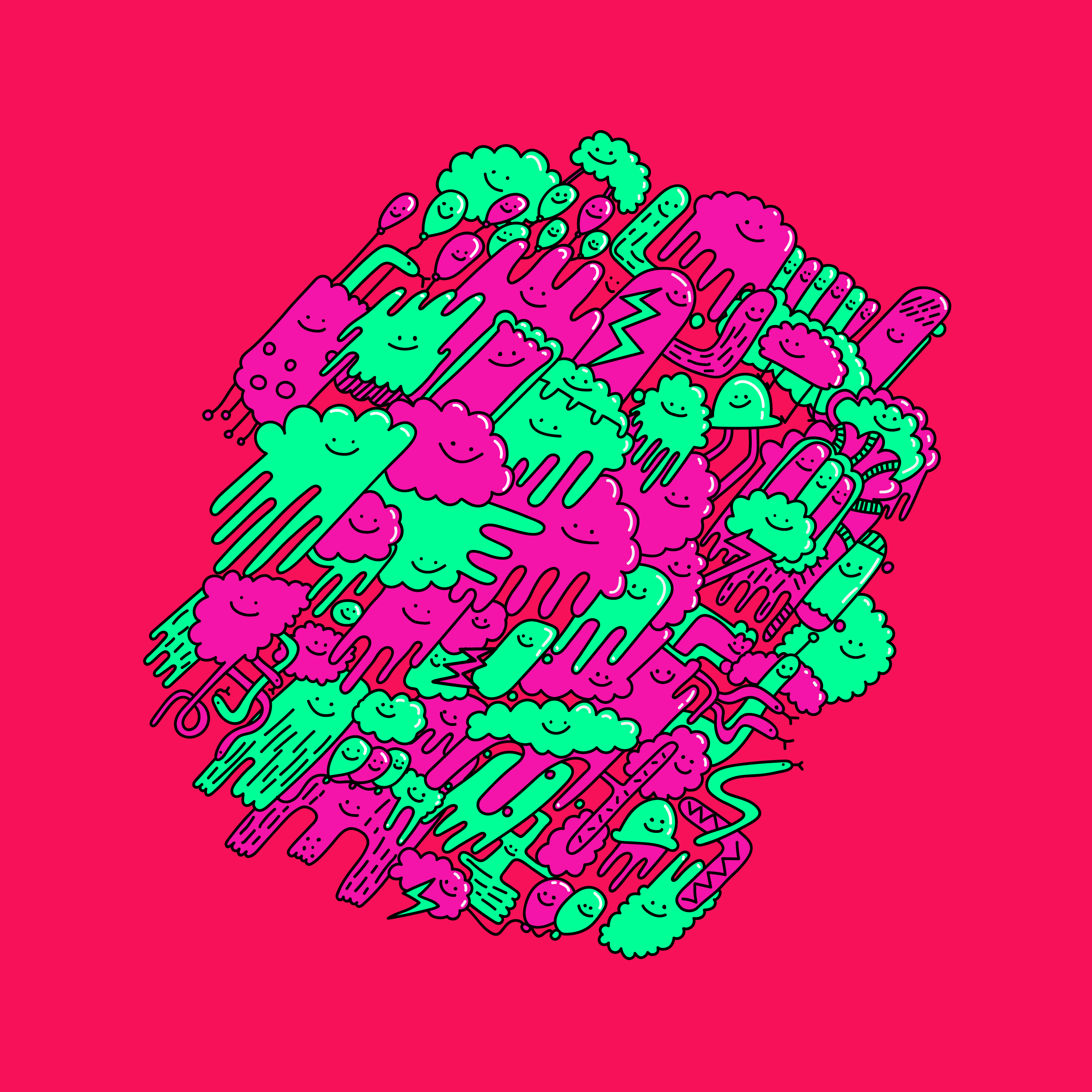 2. Tell us about your aesthetic.
I like to create upbeat artwork that is vibrant and fun, I use a bright palette of colours to try keep the style consistent. I like to try and make surreal pieces with a minimal feel. They are usually set in space and I like to make sure they give off a lively and warm vibe. Even if sometimes there are snakes, because these are friendly snakes!
3. What is your favourite medium and why?
I like drawing onto paper using a ballpoint gel pen. I like the way you can draw with gel and it gives a strong line which is useful when it comes to the scanning. Then digital takes over with the funky colouring.
4. What is your artistic process like?
I create all the artwork on paper first, using a nice gel pen as I mentioned. I do various drawings on A4, sometimes small pieces and sometimes full artworks. I then scan all these into the computer and then I decide which ones to computerise and bring to life. Once finished I release onto my various internet platforms and sometimes create stickers, phone cases and prints for my online store.
5. Who and/or what inspires your work?
I'm inspired by old space movies like Space: 2001, Alien, Red Dwarf and things like that. I also like to look at other peoples illustrations and art pieces on instagram, twitter and behance. I'm also inspired by other internet artists such as Dustpiggies on instagram, their painting work inspires me and they produce a lot of work, so clearly work very hard on them and they are always different and funny. I try and make each one of mine a bit different.
6. What role does art play in your life? How does it change the way you view the world?
I really enjoy creating my artwork and sharing it with people. It's great to see people sharing it and enjoying it. It helps me create more and try improve each new piece.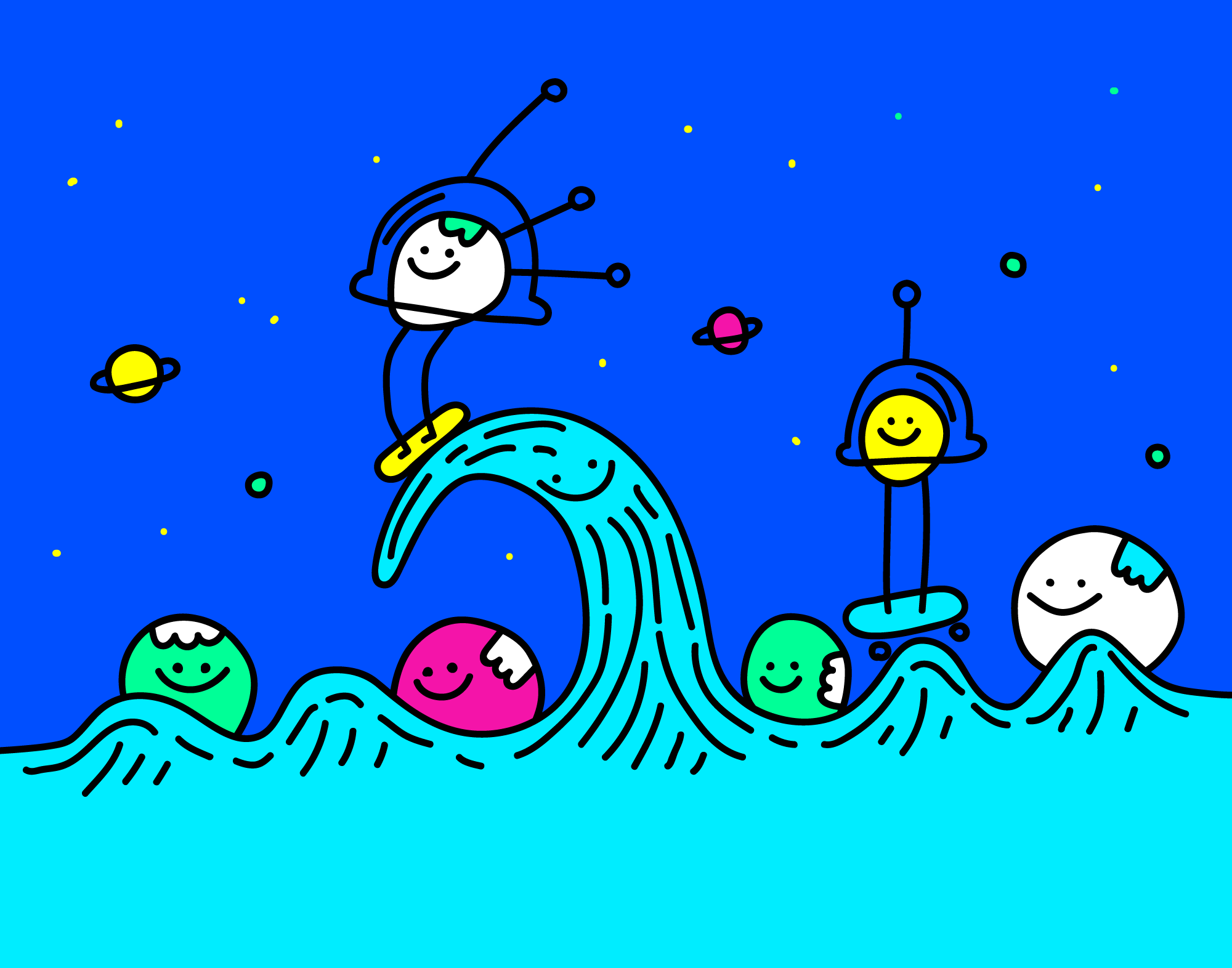 7. Where did you study?
I studied Art & Design at University in Yorkshire at a late age and have also been to art college where I studied mixed media.
8. Where do you see yourself in five years? Working in an agency?
I really hope I am still doing Blitzcheese in some form and perhaps have a colourful Blitzcheese book or two out in the world for people to enjoy. It would be great to see the artwork printed.
9. What about in ten?
I'm not sure, but perhaps if I could help others in a teaching capacity and help people improve their art and design that would be good.
10. What do you hope to achieve with your art?
I really like to see my artwork out in the real world as I have an online shop and sometimes people send me photos of the stickers they have bought and its fantastic to see them in use! I get a real pleasure out of seeing that. Someone recently sent me a picture of a space dog on their guitar for instance and another person sent me a picture of a moonsheep sticker. It is great to see my artworks take form and get out and about in the real world.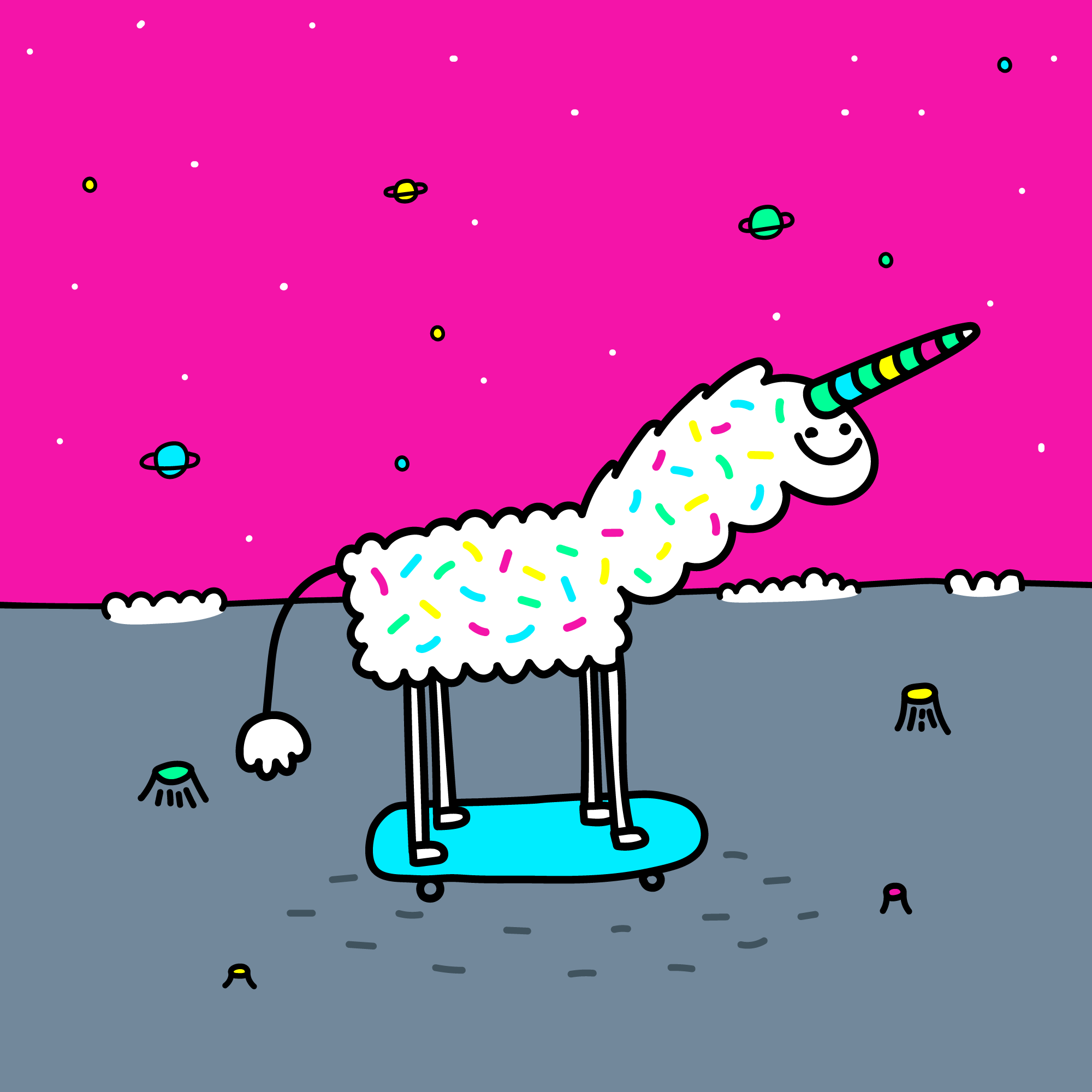 11. Now, tell us a little more about you as a person: what is your favourite food?
Right now, Maltersers and Topic chocolate bars. They keep me drawing with sugary fuelled badness.
12. Favourite book?
Hitchhikers Guide to the Galaxy by Douglas Adams.
13. Favourite genre of music?
I like electronic music with a bit of a beat but not too mad. After all you cant dance and draw (although maybe some people can!)
14. What are your hobbies?
I enjoy country walks in the green lands of Yorkshire and going to the beach. I also enjoy the escapism of playing computer games which also often contain fantastic artworks, textures and models, which is also inspiring.
15. If you weren't an artist, what would you be?
I hope I would be working with wildlife in some way, helping animals (I really like dogs) or perhaps looking after something historical as I think its important to keep historical and wildlife for future generations to appreciate.