Instagram:
@blnd.tv
Facebook:
www.facebook.com/blnd.tv
Website:
www.blnd.tv
1. What's your story? Where are you from?
We come from very different places, but in a way they are similar, they are very very loud, crowded and basically a hot mess. Daniela: I'm from Caracas-Venezuela, where it's sunny all year long <3 I studied graphic design and took a semester in animation, but the possibilities to study stop motion in Venezuela are close to 0 so one of my teachers there told me about a school in Barcelona where I could learn the technique. Fran: I'm from Madrid-Spain, a place where you order a couple of beers and get almost a whole meal for free. I first studied audiovisual production, and there I realised that I wanted to do something more in the creative field, that is why I decided to study animation, and since Barcelona is the most creative city in Spain I went there. So, looking for different lifestyles and opportunities, in 2009, individually - or working under fate - we moved to Barcelona. We met when we were studying animation at the same school and we not only fell in love but also decided to start our own animation studio, or at least at the moment, we wanted to start making our own movies together.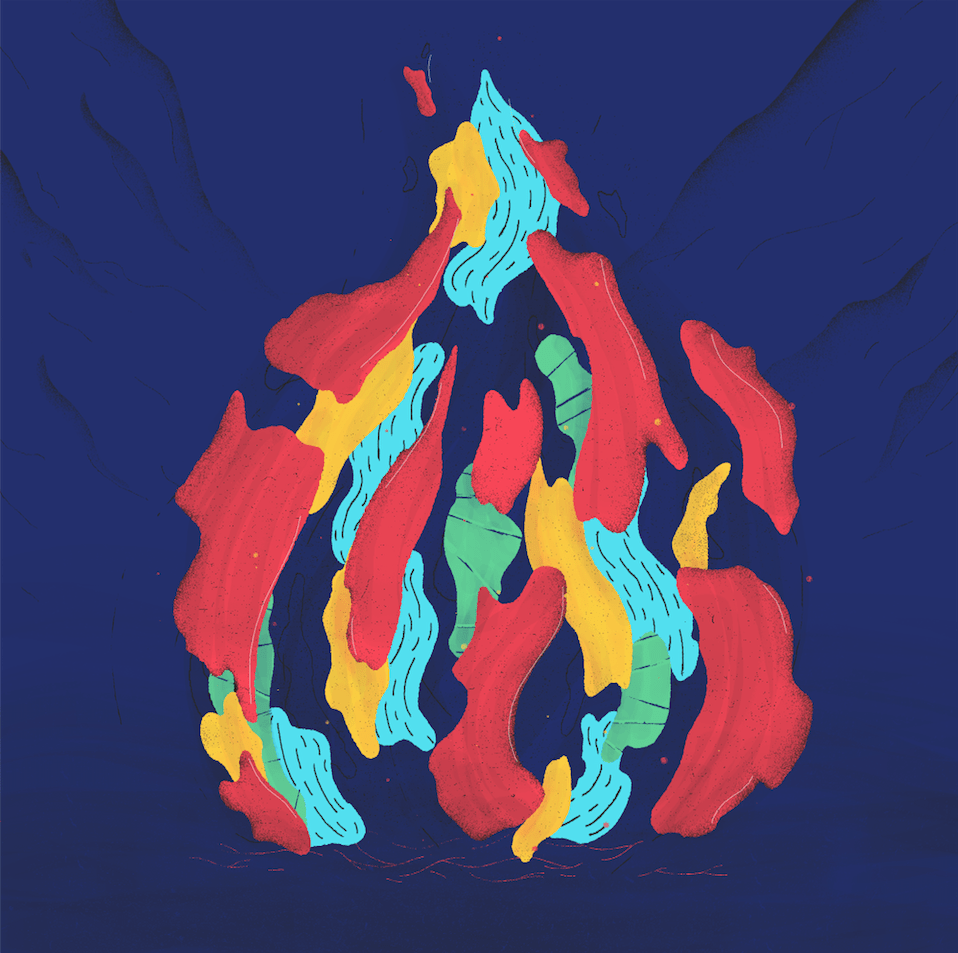 2. Tell us about your aesthetic.
Handmade, colourful, textured, dynamic? We don't think we have a specific aesthetic. Every project and story / client is different, but we can say that among our work the look might be completely different, but there's a common "feel" in the way we like to tell our stories. Also we normally go for a handmade approach even if it's digital. Something crafted gives a feeling of warmth and coziness and it has a way of touching your soul directly, we guess is because of the textures, it feels real, touchable and relatable.
3. What is your favourite medium and why?
Our medium is mostly animation, specially cel animation & stop motion. We really enjoy dedicating time to each frame, digitally or with real materials. We love it because when you work frame by frame you really understand movement. We also love illustration and still images which is a completely different approach than animation because you have to tell a whole story in one image. Is a different type of challenge we like to take from time to time.
4. What is your artistic process like?
We are very careful with each stage of the process: brainstorming, storyboarding, animation and delivery. If you are not sure of each stage before going to the next one it can be catastrophic. But the main thing we keep in mind is that the idea defines the technique, not the other way around. So each project we jump on is tailor-made for every single client or purpose.
5. Who and/or what inspires your work?
Movement, change, technology, environment, Amsterdam, pineapple, Negan, textures, autumn, lemonade, plants, animals, colours, coffee, vegan pancakes, music, M83's last album "Junk", "Sound & Color" by Alabama Shakes… If we have to name someone, we would have to say, of course, Buck's work. Every piece makes you want to grab a pencil and stick it in your eye and then draw with it :) Daniela: but I think the only way to defeat a dry spot of inspiration is to keep showing up to do some work, even if its crap, the next day will be better (or the next after that…)
6. What role does art play in your life? How does it change the way you view the world?
Art used to be only in museums, but now, thanks to the internet we have access to what every artist is doing anywhere in the world, and that is fascinating, inspiring but at the same time it can be very frustrating! Fran: art, in all its forms, can be as important to me as eating or brushing your teeth. It surrounds me every day, art is part of me and I'm part of it… win win Daniela: in our daily lives I have to say music is the thing that keep me rooted to my humanity and inspiration.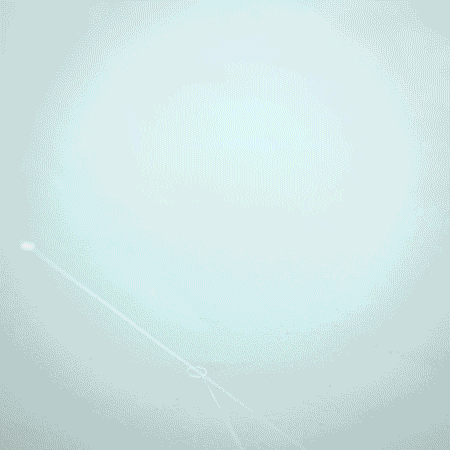 7. Where did you study?
Daniela: In Prodiseño in Caracas and 9zeros in Barcelona. Fran: I studied audiovisual production in Madrid and then animation in 9zeros in Barcelona.
8. Where do you see yourself in five years? Working in an agency?
Hell no, still building BLND to be more than just a studio. Make a movement of artists and people working together to tell awesome stories in beautiful looks.
9. What about in ten?
Daniela: I don't know, maybe living on the top of a mountain :) Fran: That's too far, I don't know.
10. What do you hope to achieve with your art?
We all need to express ourselves, our feelings, thoughts, ideas… So I guess that what we want to achieve is to tell stories & communicate messages that make people see things from others points of view. Besides, art has unlimited techniques and styles, so we want to keep experimenting and learning from that.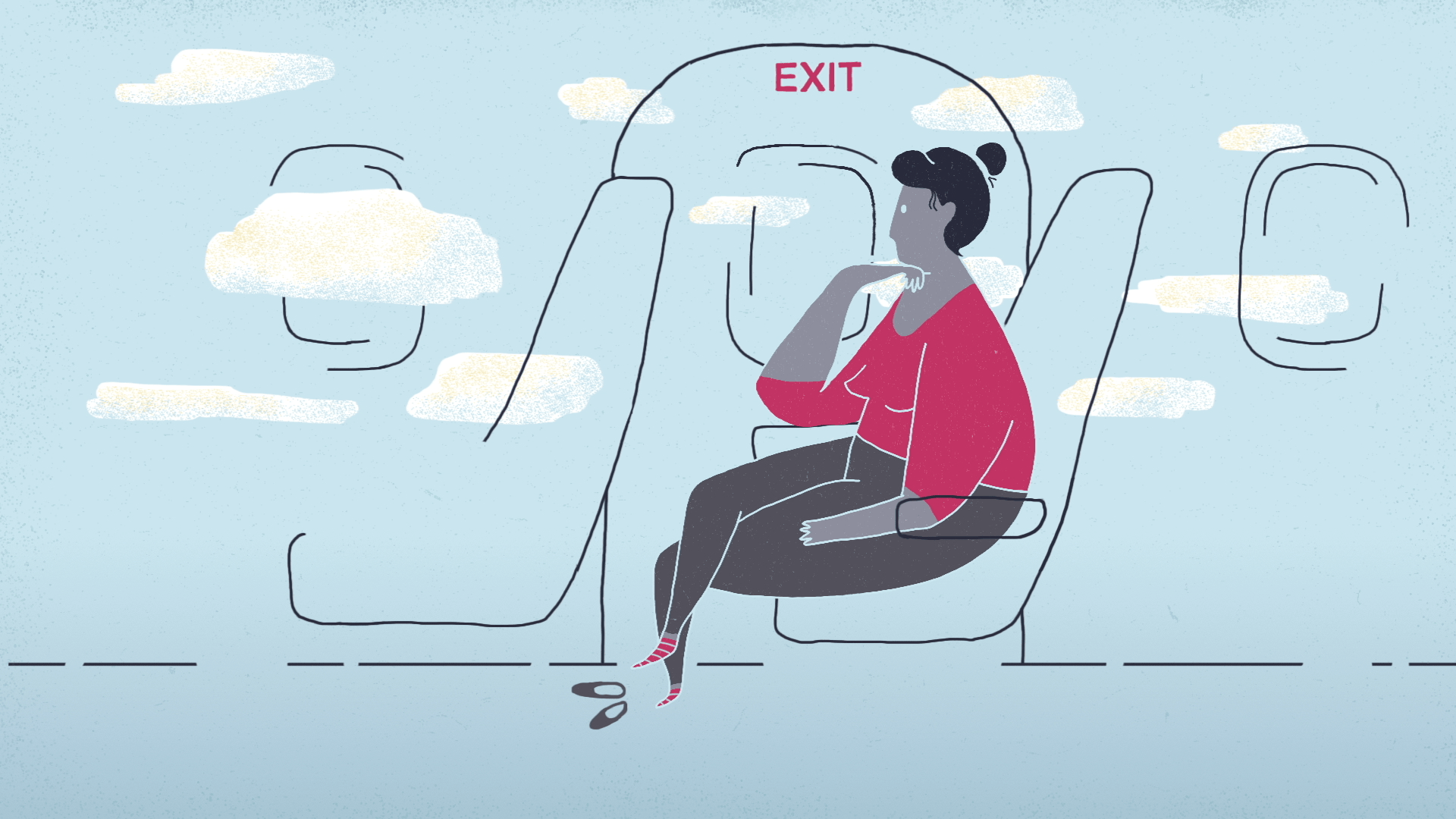 11. Now, tell us a little more about you as a person: what is your favourite food?
Anything vegan :) Daniela: specially the Burrito bowl which is fried tofu with onions, spicy black beans, yellow rice and mango pico de gallo on top!!! <3 Fran: every combination with mushrooms… and Ethiopian food is delicious!
12. Favourite book?
Daniela: Lately: "Big Magic" by Elizabeth Gilbert Fran: "Encounters with remarkable men" by Gurdjieff
13. Favourite genre of music?
Daniela: I can listen to anything but specially danceable music like salsa, folk, swing, lindy hop… Fran: All of it (grunge, electronic, rap, classic, etc.) except reggaeton and boy bands
14. What are your hobbies?
Daniela: I love to cook <3 I have a small catering business called Rise. Fran: Traveling, video games, beers, walking outside (even on the dark Dutch winter), internet, cooking…
15. If you weren't an artist, what would you be?
Daniela: I'll probably be a cook, or a vet :) Fran: Airplane pilot.