Instagram:
@b.molineux
Twitter:
@blmolineux
Website:
www.brittanymolineux.com
1. What's your story? Where are you from?
Hello! So I grew up in a small village by the South Downs on the South East Coast of England. I moved to the city of Bristol to study and have stayed ever since! I have been working as a Freelance Illustrator for the past 3 years.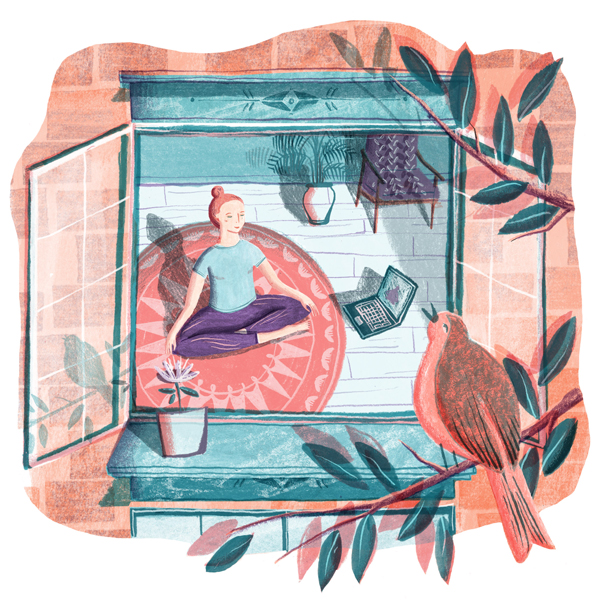 2. Tell us about your aesthetic.
It's taken a while to develop but my work now has a very painterly and textured aesthetic. I've always loved screen prints and clean simple colour work, but struggled to find a balance between that aesthetic and my use of paint and pencil! It wasn't until fairly recently that I feel like I've hit on how to combine the two to produce an outcome I feel represents me and my ideas.
3. What is your favourite medium and why?
Pencil and graphite have always been strong favourites, I find them so versatile! I love working with them to make different marks and textures as well as using them for line work.
4. What is your artistic process like?
When I was studying I was really interested in screen printing and the process of preparing the layers for print has defined my way of working. I initially use a light box to work on different layers of paint and pencil, before scanning the sheets into photoshop and combining them to create the final artwork. I have experimented with digital brushes and sometimes use these for quick turn arounds, but I still think I prefer the hand drawn approach.
5. Who and/or what inspires your work?
Print makers, such as Eric Ravilious, have always been a big inspiration for me with their colours, textures and compositions. I think it's important to take inspiration from a variety of sources such as different practices, people or literature.
6. What role does art play in your life? How does it change the way you view the world?
Art has always been such a big part of my life and I couldn't imagine not drawing or creating. It has made me very aware of my surroundings and has taught me to question and appreciate everything. I'm always taking pictures of places and looking out for great design and colour schemes wherever I go!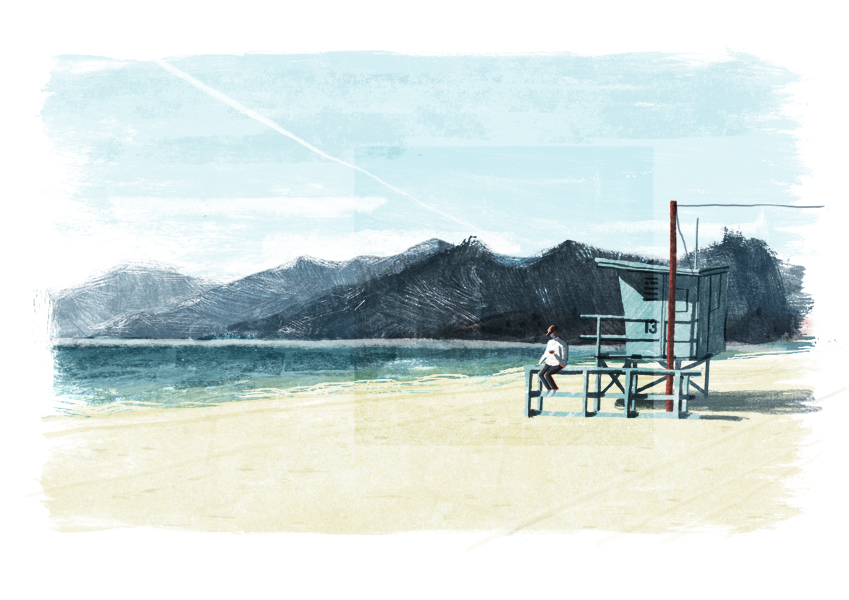 7. Where did you study?
I initially studied in Brighton before moving to Bristol to study Illustration at The University of the West of England.
8. Where do you see yourself in five years? Working in an agency?
I would like to still be freelancing and continuing to establish my career as an illustrator. Whether I will still be in Bristol is hard to say, so much can change in five years!
9. What about in ten?
I haven't thought that far ahead yet really! But I would hope to still be working on jobs I enjoy as a practising illustrator.
10. What do you hope to achieve with your art?
I would like for my work to engage people and for them to be able to read a clear narrative from the imagery. I also hope that the viewer enjoys my illustrations as much as I enjoy creating them.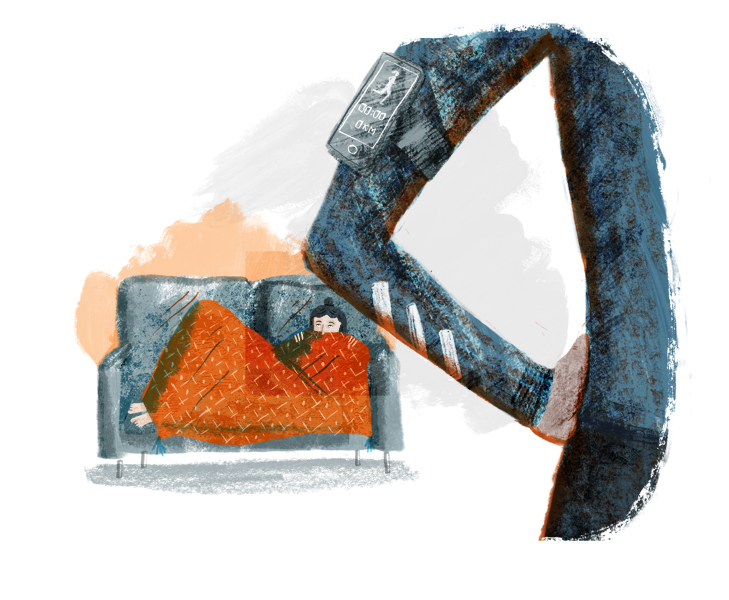 11. Now, tell us a little more about you as a person: what is your favourite food?
Tomatoes. I don't know why but I just find them really tasty.
12. Favourite book?
So many I'm not sure if I could pick a favourite! But a book that has always stuck with me would be 'To Kill a Mockingbird' by Harper Lee. I think it's one of those books you could re-read and always find new meaning.
13. Favourite genre of music?
I think what I mainly listen to would be classed as indie/alternative/ rock. But I enjoy most genres of music and always listen to Classic FM in the car!!
14. What are your hobbies?
I really love reading and cycling. I also like making things and recently made a knitted basket I'm pretty proud of (I didn't realise how quaint I am until I wrote it down).
15. If you weren't an artist, what would you be?
I've always liked the idea of working in publishing, or something to do with books.