Instagram:
@boccaccinimeadows
Tumblr:
boccaccinimeadows.tumblr.com
Website:
www.boccaccinimeadows.com
1. What's your story? Where are you from?
I grew up in a small village in the north of England, it's surrounded by rolling hills and has beautiful hikes, swim holes and woodland trails. After graduating I taught kindergarten in Seoul, South Korea. I then moved to Sydney, Australia to intern at a textile studio. I ended up designing with them full time and helped set up a studio in Los Angeles before going freelance in NYC. I now live in NYC and freelance for different fashion and textile companies as well as having my own illustration business.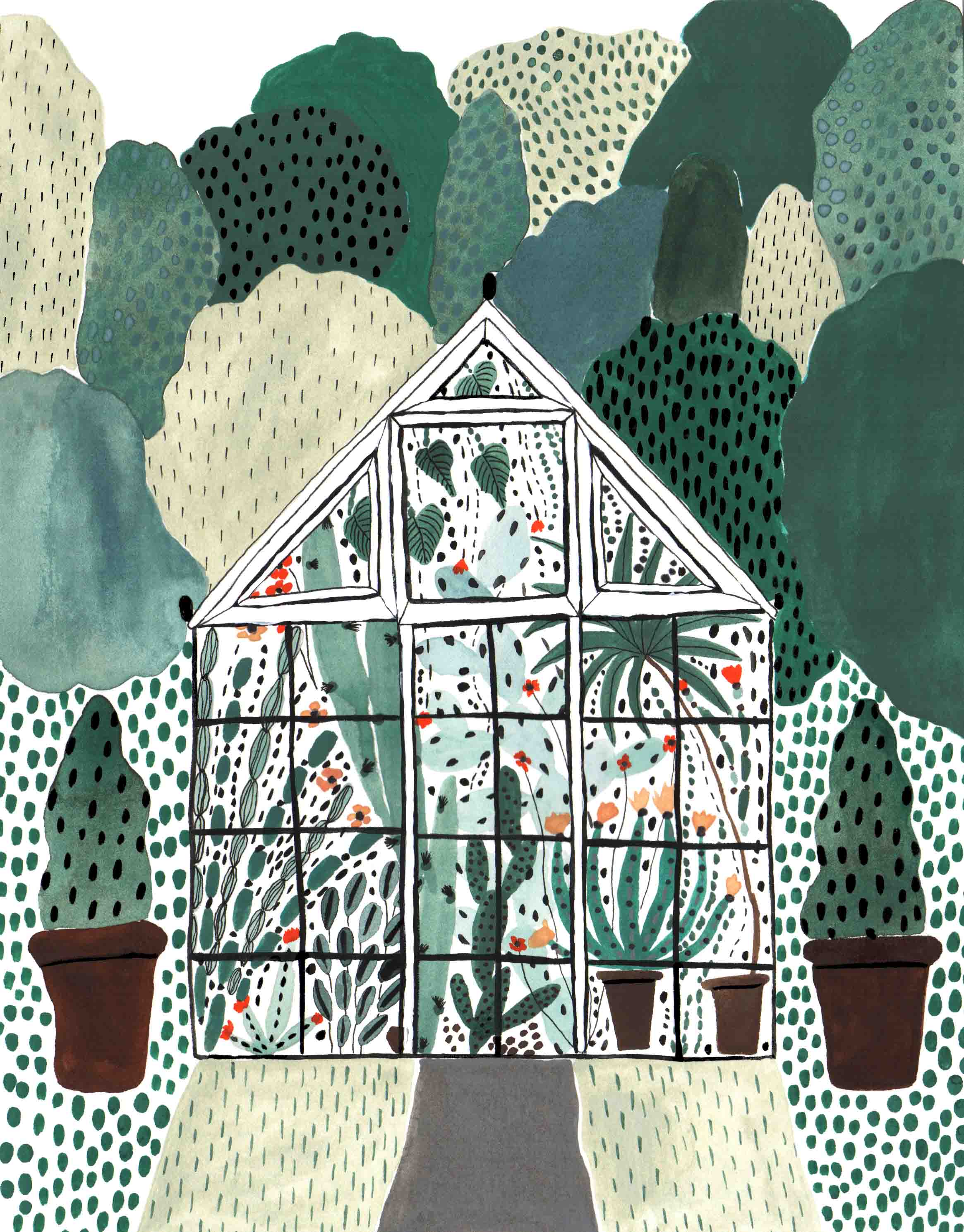 2. Tell us about your aesthetic.
I have a very hand drawn style that's playful yet sophisticated. I concentrate on small details and love to keep a soft, dreamy colour palette. It is evolving everyday and It's great to be recognised for my style and process.
3. What is your favourite medium and why?
I like to use watercolor, gouache and pen to get all the detailed line work. Coloured markers are also great when I'm traveling, especially on a long flight. Copic and Prisma markers have an amazing range of colours!
4. What is your artistic process like?
I keep a lot of little sketchbooks and love to document ideas whilst I'm traveling. Last year I kept a botanical journal and would paint and draw in a new garden every month. It's been a gem to look back on for ideas. Once I feel inspired I'll paint on a larger canvas or transfer elements from my sketchbook to digital form using Photoshop. I'm also starting to experiment with fabric.
5. Who and/or what inspires your work?
With the current political climate, I've been particularly passionate about helping with issues that surround women and have been inspired by many females in my life. I also find inspiration from nature. I go on a lot of hikes and like to explore botanical gardens in every city. I tend to collect little bits along the way- a rock, branch, leaf, flower then draw my findings.
6. What role does art play in your life? How does it change the way you view the world?
I like to use my art and illustration work to highlight important issues in the world. Recently I was part of a group show- "The Future is Female". It was such a powerful feeling to have my work displayed next to amazing female artists all around NYC. Art is part of my everyday life and I find it such a mediative process, I'd like to inspire others to feel the same.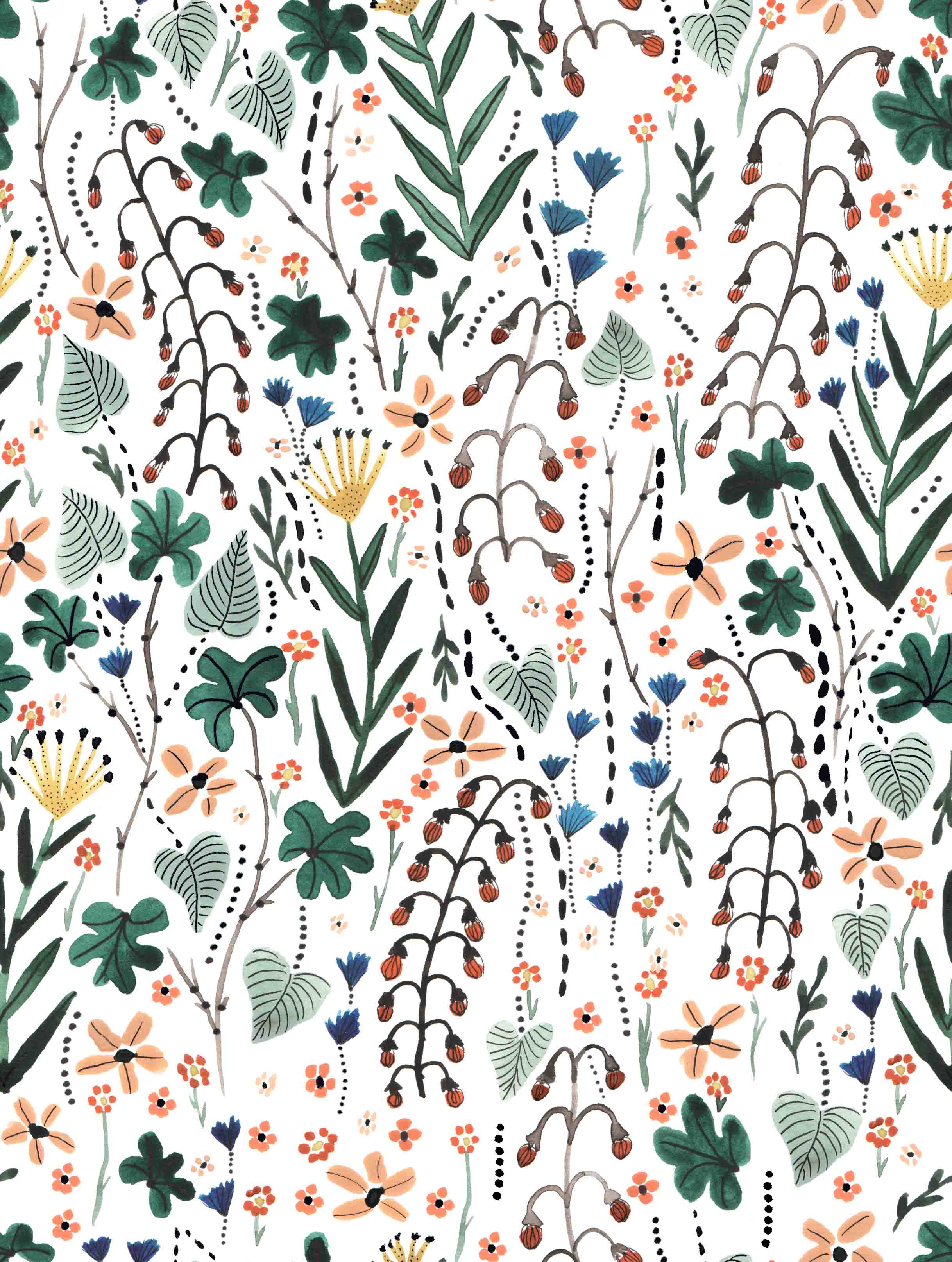 7. Where did you study?
I went to Leeds Collage of Art and Design and studied (BA) Textiles and Surface Pattern. Sometime in the futur, I would love to take time out to do a masters program in illustration or textiles.
8. Where do you see yourself in five years?
In 5 years time, I hope I'm a little more established and still working on things I love. I'm trying to push myself to work on larger scale projects, I've always wanted to do a mural of some sort and have my first solo exhibition, so watch this space! It can be hard to look too far ahead but setting myself bigger goals each year has helped so far.
9. What about in ten?
It's really hard for me to look that far ahead. One day I hope to live close to my family and maybe bring them into my work. My mum is amazing at sewing and has a very practical way of thinking. She's helped me a lot with my work in the past and being closer to her is definitely inspiring!
10. What do you hope to achieve with your art?
I hope to inspire a younger generation and bring a little peace to the world.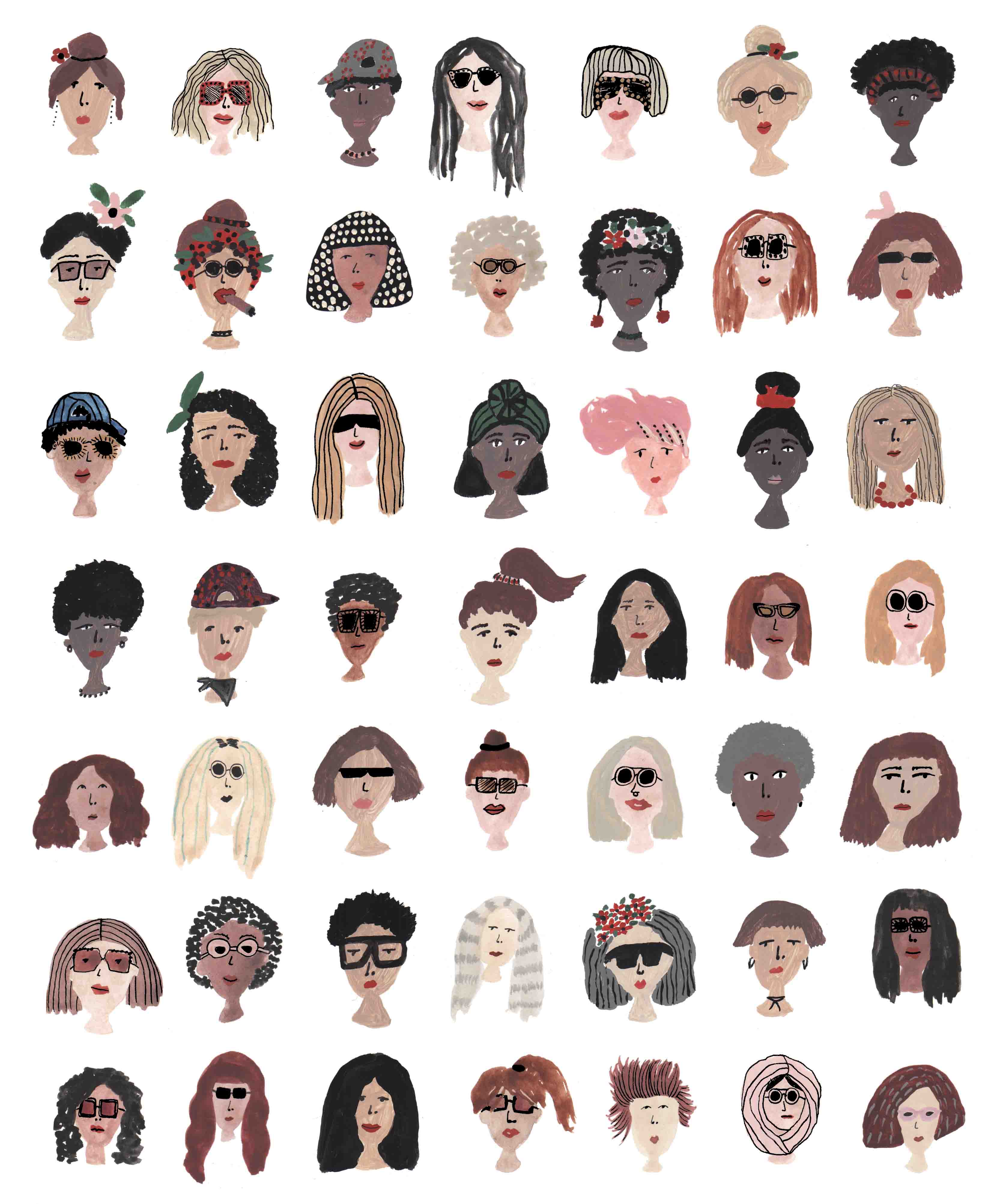 11. Now, tell us a little more about you as a person: what is your favourite food?
Pasta is my comfort food and takes me back to my Italian roots.
12. Favourite book?
1984! I love George Orwell and I think it's extremely relevant in this current political climate. 'The Tiger who came to Tea' by Judith Kerr is my favourite children's book, my 3 year old daughter is also a huge fan!
13. Favourite genre of music?
My music taste is extremely mixed! I always listen to BBC Radio 6 Music whilst I'm working. Here's a few of my favourite artists at the min- Simon and Garfunkel, Fleetwood Mac, The XX, Mount Kimbie, Sampha, Jai Paul, Slow Club, Nina Simone, Alt J, Hot Chip... and the list goes on and on!
14. What are your hobbies?
I love hiking, camping and the outdoors. I spend my weekends taking trips upstate, exploring exciting places and finding new inspiration. I also love going to gigs and listening live music.
15. If you weren't an artist, what would you be?
Something where I can be close to nature. A gardener maybe?