Instagram:
@bodiljane
Twitter:
@Bodil_Jane
Facebook:
www.facebook.com/bodiljane
1. What's your story? Where are you from?
I was born in Amsterdam but grew up in Haarlem. I was raised in a very creative family with a lot of creative people around. Growing up, I was always making things. When we went on vacation I always brought along scrapbooks, journals and drawing books. My parents are both freelance artists – my dad works mainly in advertising creating storyboards while my mom is more a decorative illustrator and paints ceramics. They both had a studio space at home.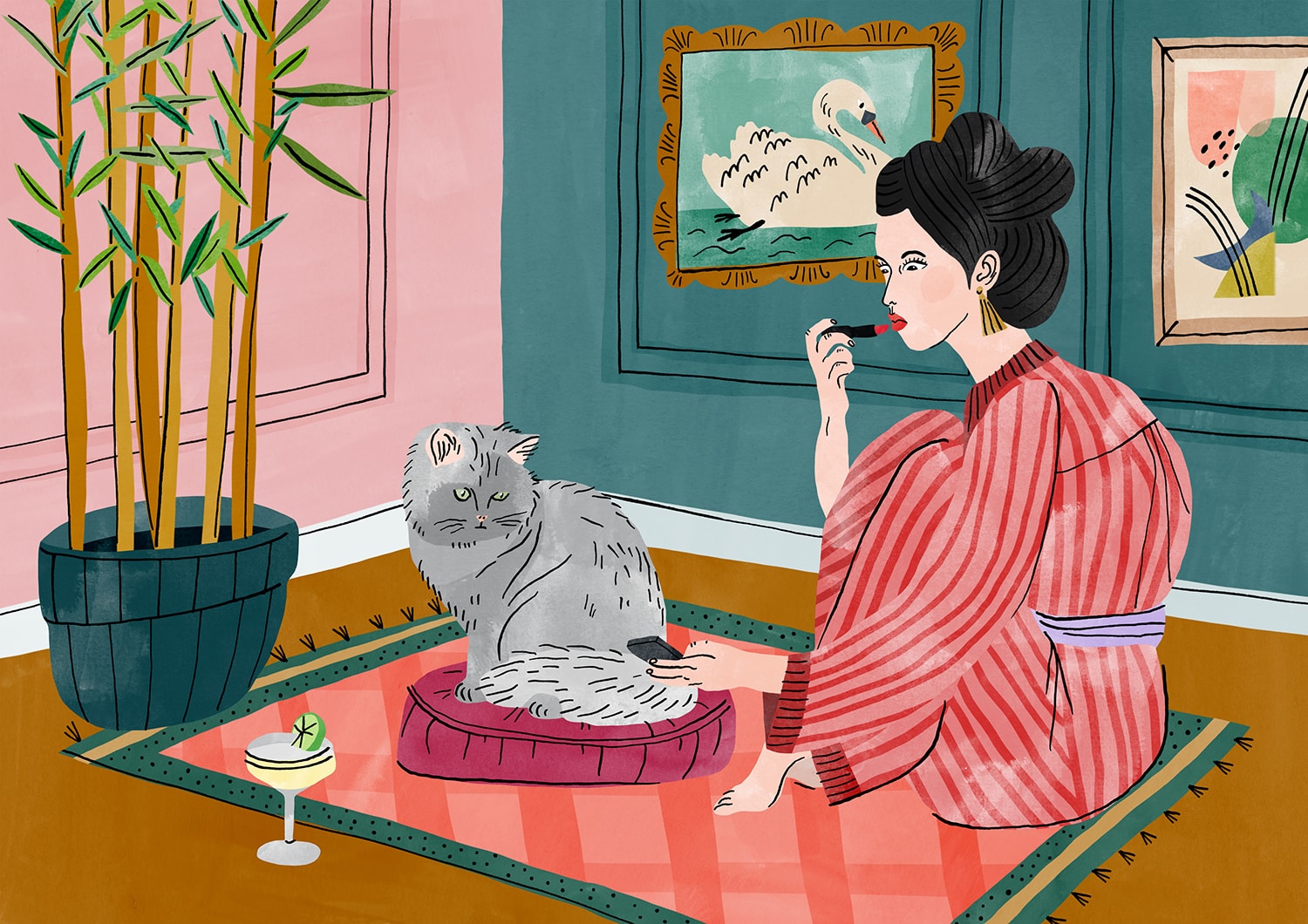 2. Tell us about your aesthetic.
My work is playful, feminine and colorful. All of my illustrations include hand made elements and digital techniques.
3. What is your favorite medium and why?
Watercolors and ink! I've been painting with watercolors and ink since I was a little girl. I feel like I control this medium and I can reach all kind of different styles with it. I love how it's never perfect.
4. What is your artistic process like?
Before I start sketching, I always collect inspirational images. Most of the time I already have some images in mind that I've seen before: a beautiful interior from Pinterest or animal drawings in an old science book. I have a lot of books in my studio. After feeling a bit more inspired, I start sketching with pencil. My sketches are always very rough and don't look like the final artwork at all. It's more of a general idea of the composition and objects that I'm going to illustrate. When I'm working on the final illustration, I just keep on working for hours without a break. I just forget everything around me. That's also why I work pretty fast, I don't get distracted easily.
5. Who and/or what inspires your work?
My inspiration comes from a lot of different things. I think I'm obsessed with objects. I get really inspired by flea markets. I love postcard collections, exotic curiosities, antique table ware, freaky dolls, kitsch vases, rusty tools, vintage perfume bottles and so on. I just love things. I also get very inspired by beautiful packaging. At the moment I feel very inspired by different cultures: Mexican ornaments, Japanese portraits of women from the 1930's and Persian miniature art. As you can see also interiors are one of my biggest inspirations.
6. What role does art play in your life? How does it change the way you view the world?
It's really hard to tell since art has been a huge part of my life since I was a baby. Because I grew up in a very artistic environment, I just can't imagine how my life would be without it. Also my work doesn't really feel like a job, more like a lifestyle. I feel like art is almost a part of my personality.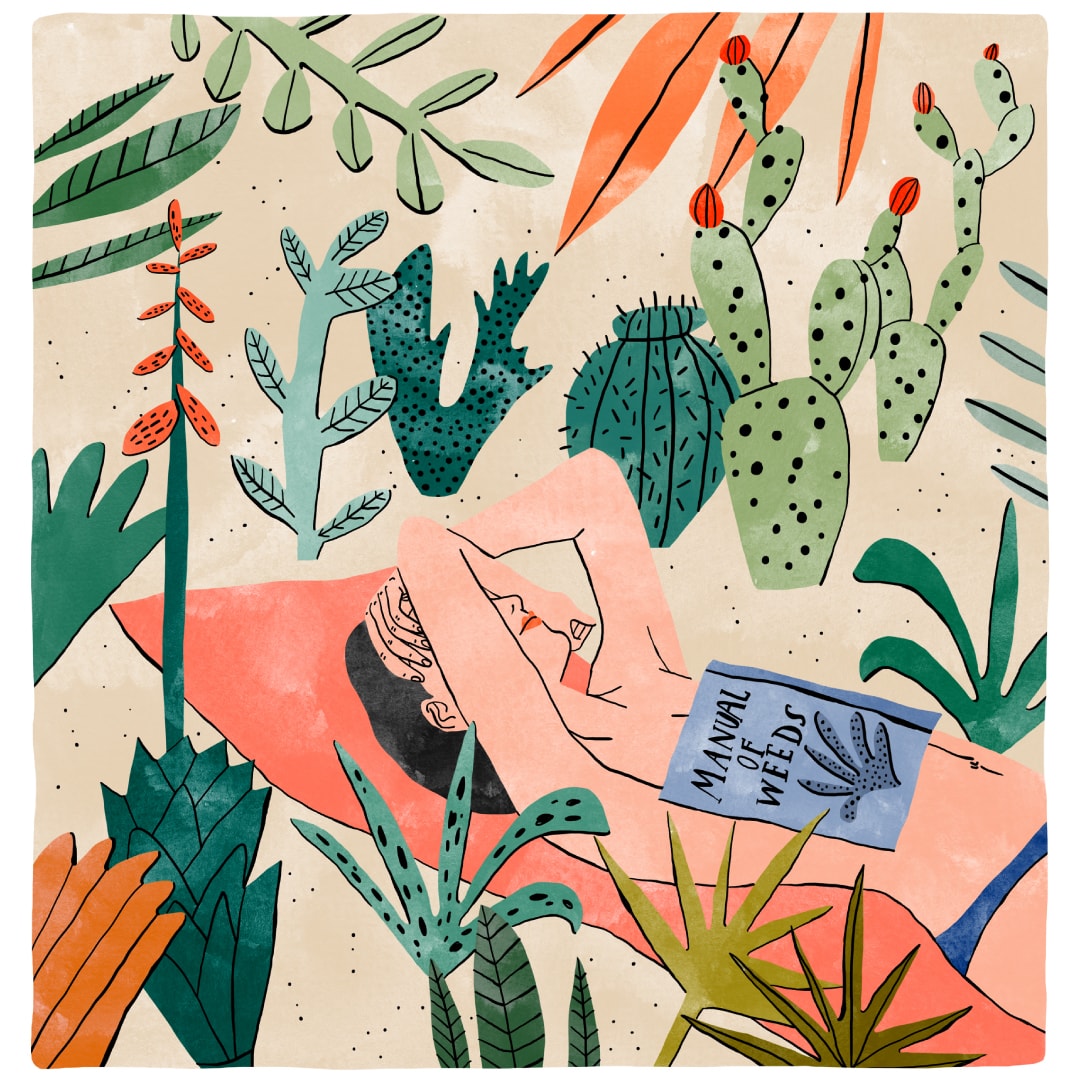 7. Where did you study?
I studied illustration at the Willem de Kooning Academy in Rotterdam. During the third year I did an exchange program at the School of Design in Copenhagen.
8. Where do you see yourself in five years? Working in an agency?
At the moment I'm represented by Folio, an agency based in central London. So, I'm planning to be a freelance illustrator for at least some more years. But actually I enjoy my work so much that I'm not really thinking about doing anything else. I hope I have worked for my dream clients and maybe I want to have a bigger studio with a window where I can display my work or products.
9. What about in ten?
I'm really enjoying my job right now, so it's really hard to think about how it will look in ten years…
10. What do you hope to achieve with your art?
There's not a special goal that I hope to achieve with my illustrations. I love it when people feel inspired by my work and that it makes them happy. I also think it's important that my illustrations communicate what they need to communicate. I think illustration is a very strong way to tell a story.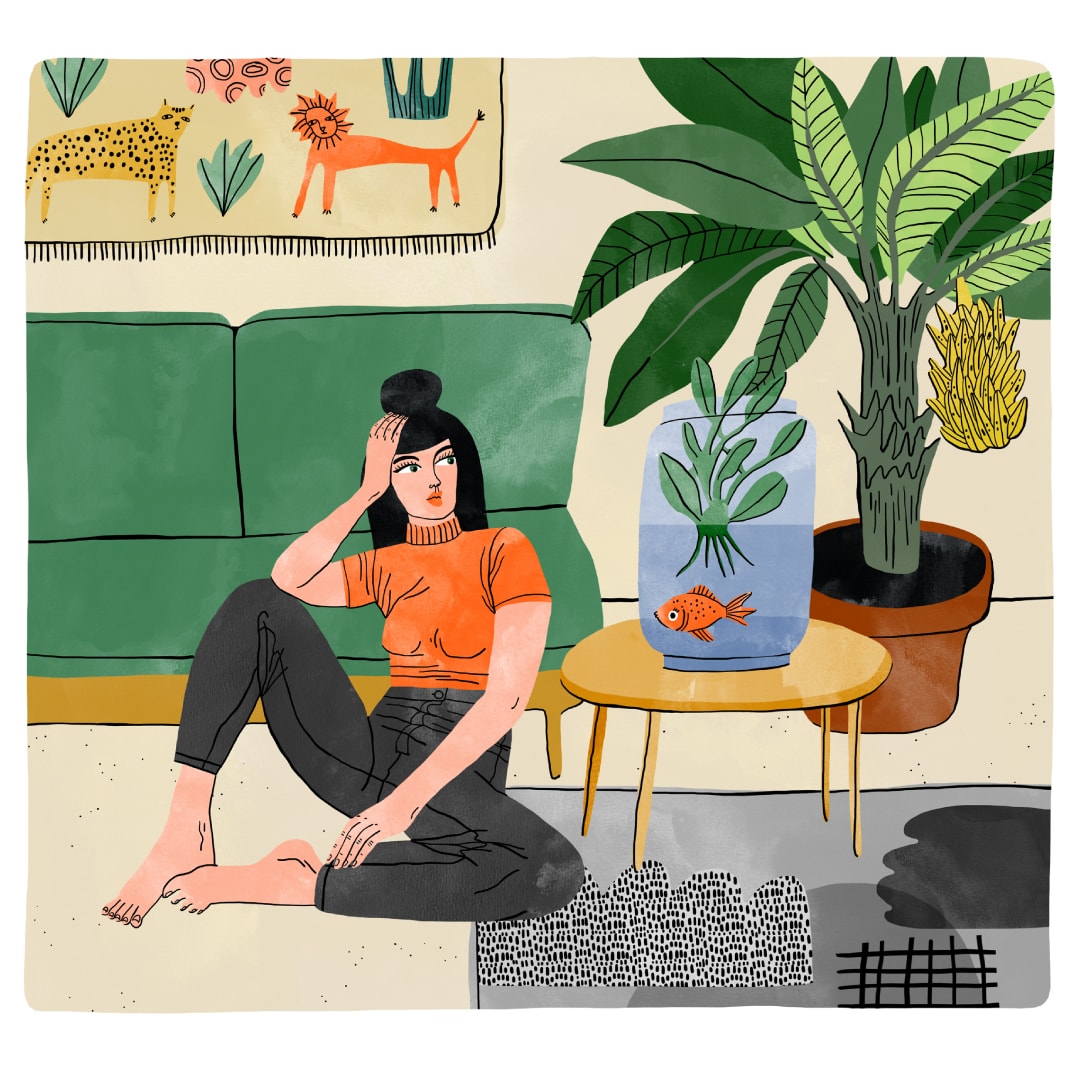 11. Now, tell us a little more about you as a person: what is your favourite food?
I love cooking and food and eating. Italian, Lebanese, Malaysian, I like all food! But I think sushi and other Japanese food might be my favorite.
12. Favourite book?
My favorite book is definitely art book. Some of my favorite art books are 'Art Forms in Nature' by Ernst Haeckel, 'In Pieces' by Marion Fayolle, 'De Liefhebbers' by Brecht Evens and 'L'Imagier des Gens' by Blex Bolex.
13. Favourite genre of music?
I love electronic music with a touch of disco and house. But actually, I think genre's are very complicated, so I hope this explains the kind of music that I mean. I just love to dance and to go to a club!
14. What are your hobbies?
Cooking, yoga, eating with friends, going to the cinema, reading, painting ceramics, making collages, vintage and flea market shopping, going on a city trip, traveling, sunbathing, I can go on forever. I like a lot of things!
15. If you weren't an artist, what would you be?
Probably a part-time yoga teacher and a part-time magazine editor. Or a stylist and art buyer of some homeware brand. Or maybe a cook… They all sound less nice than my current job, but those could be some ideas. I did get an offer yesterday for a 'back up job' at the post office. I go there so often to bring my webshop orders, that I know the prices of shipping better than the guy who works there. So, the post office might be an option too.