Instagram:
@bong_illustrator
Facebook:
www.facebook.com/gaaej
Behance:
www.behance.net/ga-bong
Tumblr:
trivialdrawings.tumblr.com
Website:
www.ga-bong.com
1. What's your story? Where are you from?
I was born in Korea and now live in Seoul. I lived in Belgium last year. It was the most incredible time that I've ever had. I mostly draw for children's books and used to push myself to the limit for the result. However, these days I stop rushing and take a breath to concentrate on myself. It might give me some inspiration to figure out what I could tell through my drawing.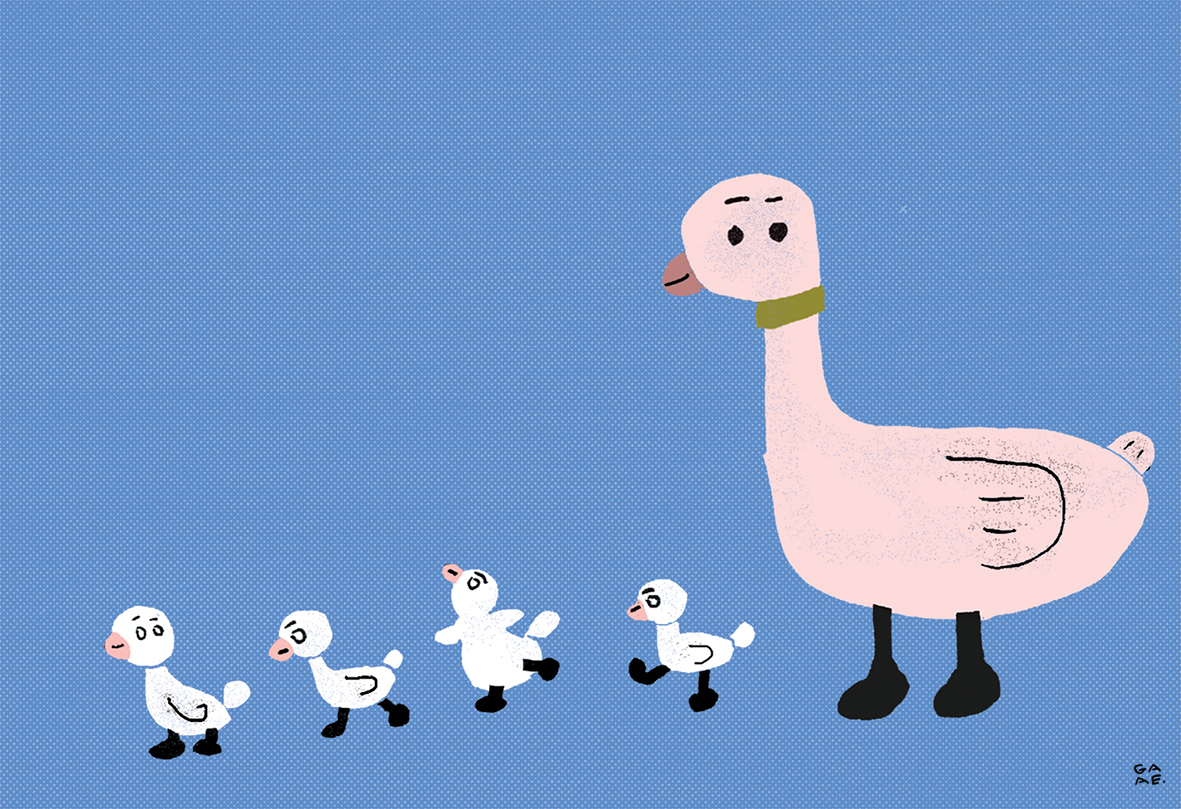 2. Tell us about your aesthetic.
The color is everything for me. Some picture or painting can well express detail image of a thing, even though it has a limit. The only thing which can move one's feeling is the color. The subjects of my art are the unexpected and exotic things which make me look the way of seeing differently. These sort of things make me excited and I'm always attracted by a weird and strange thing. That might be shown in my drawings.
3. What is your favorite medium and why?
I love collage through using my hands and photoshop. I could make things I never expect with collage. Sometimes I feel my hands know better than what I think. Most Koreans are well known as impatient, but I am worse. I like things that can be expressed quickly, in that sense, acrylics and oil pastels are the best for me. They dry fast so I can move on quickly.
4. What is your artistic process like?
I keep thinking and thinking about what I'm able to do with a project I got. And then slowly start circling around it. Just imagine a lazy lion. Most of the time, however, I think about something else. After taking some time then I grab a heavy butt and sit down at the desk, I dive completely into it and finish the work quickly. After finishing the rough sketch, then I choose colors. Next, I play with the colors without any thinking and judging. Whenever I think of what I'm supposed to do, I'm always screwed up. Then cut and paste from the images that I drew. That's all.
5. Who and/or what inspires your work?
Vintage stuff and old movies. Actually, all my interest goes on stuff from a movie while I'm watching. Fashion images either. Color matching, a combination of bold and delicate details inspire me.
6. What role does art play in your life? How does it change the way you view the world?
Everything. What I enjoy and work and things I see and listen, everything is art. And these things allow me indirectly feel many things I've never experienced before. It helps me to understand the world.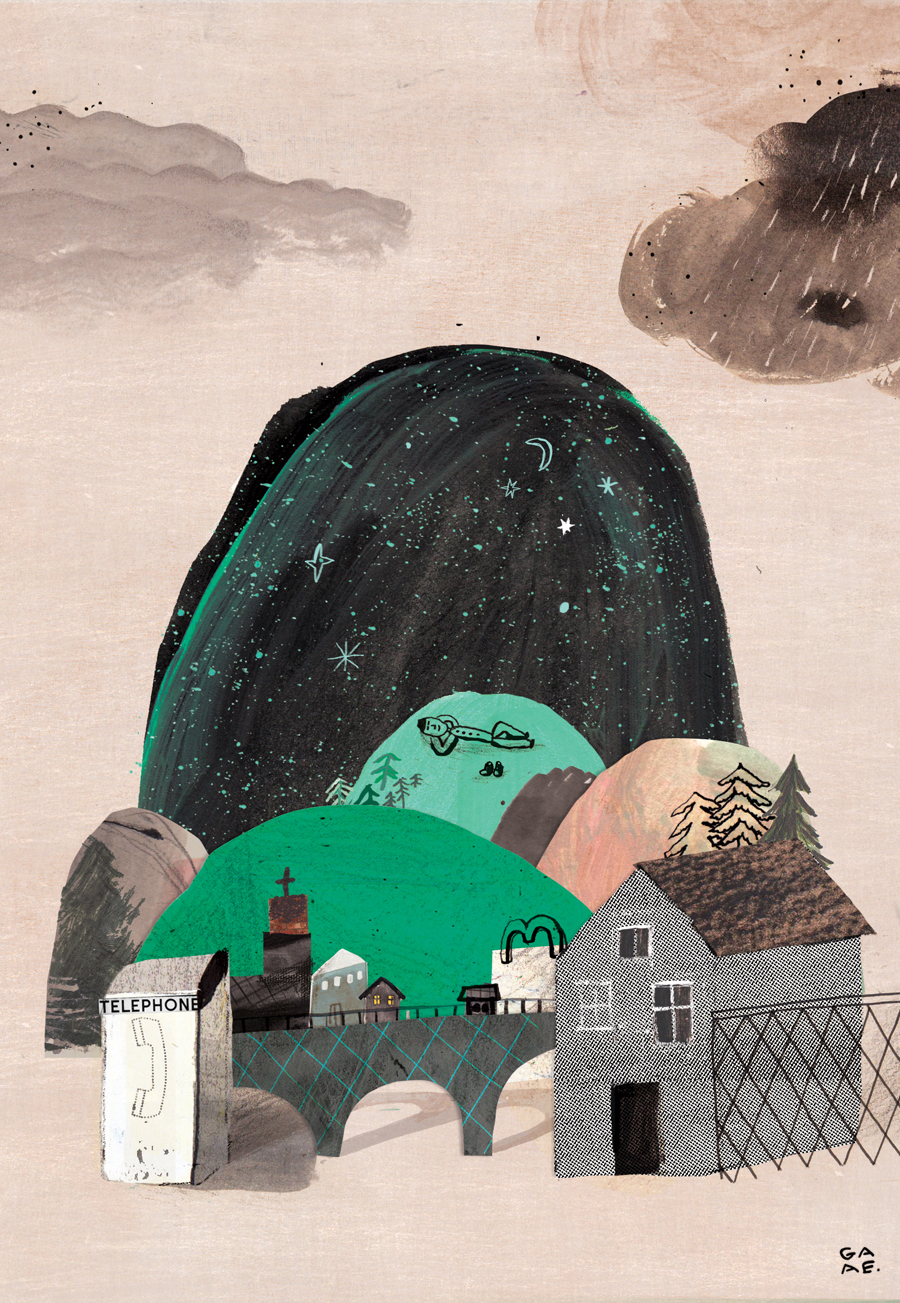 7. Where did you study?
I majored in visual communication design at Hongik University in Seoul. I never thought I would be an illustrator.
8. Where do you see yourself in five years? Working in an agency?
In Korea, most of the illustrators do not work with an agency. Hopefully, I would meet some cool artists and make something together. And it would be wonderful if I travel around the world with my works.
9. What about in ten?
I hope my books are published in exotic places. I always love exotic things so it would be thrilled if they find out mine.
10. What do you hope to achieve with your art?
I hope I can do things that can satisfy me. I believe I never hide things that I've felt and thought in my life from drawings. So if I really enjoy what I'm doing, people would know and feel it. I want to continue making beautiful things such as flowers bloom and fall off without any reason.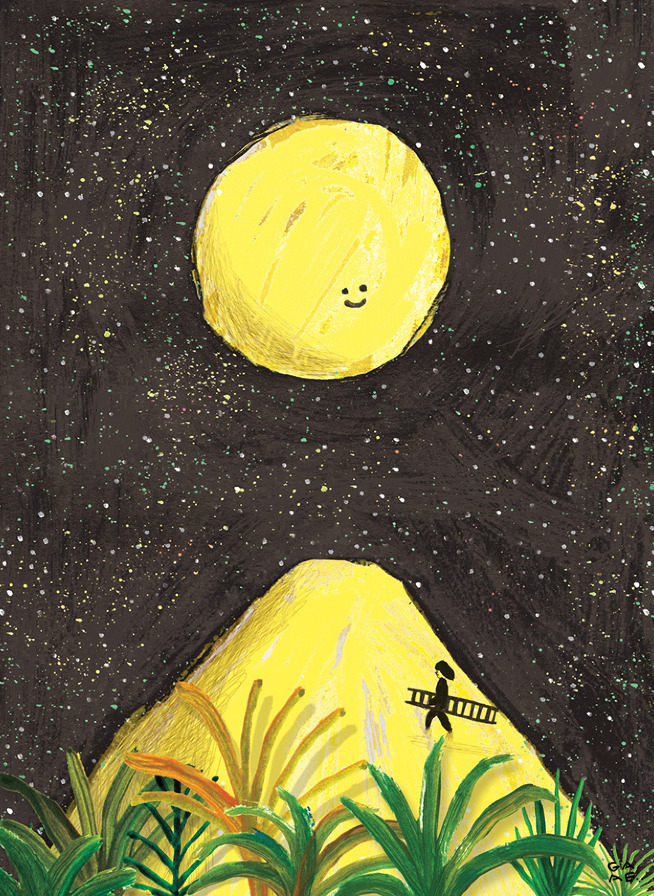 11. Now, tell us a little more about you as a person: what is your favorite food?
No doubt, anchovy pasta!! I could have it every single day. And I can't have any kind of drinks included caffeine. So I enjoy rooibos and mint tea.
12. Favorite book?
Ente, Tod und Tulpe. by Wolf Erlbrunch.
13. Favorite genre of music?
Old jazz and soundtrack of from the '30s to '60s. And acoustic guitar sounds.
14. What are your hobbies?
Reading picture books, watching a movie I've already seen. To phone a friend. Doodling.
15. If you weren't an artist, what would you be?
Interior designer or food stylist. Before I thought I could be an illustrator, I thought about these for a while. Wait. Those things also artist?! Then I have no idea what would I Be.