Instagram: @booboo_tannenbaum
1. What's your story? Where are you from?
I was born in Yugoslavia, a country that doesn't exist anymore (well that says plenty already!), in a town by the sea, now a part of Croatia. By a mysterious set of coincidences, some including my dog Anoushka finding me a perfect boyfriend in a Berlin park (yes, it is as odd as it sounds), I ended up living in Berlin, after years of traveling around and testing as many local cakes as humanly possible.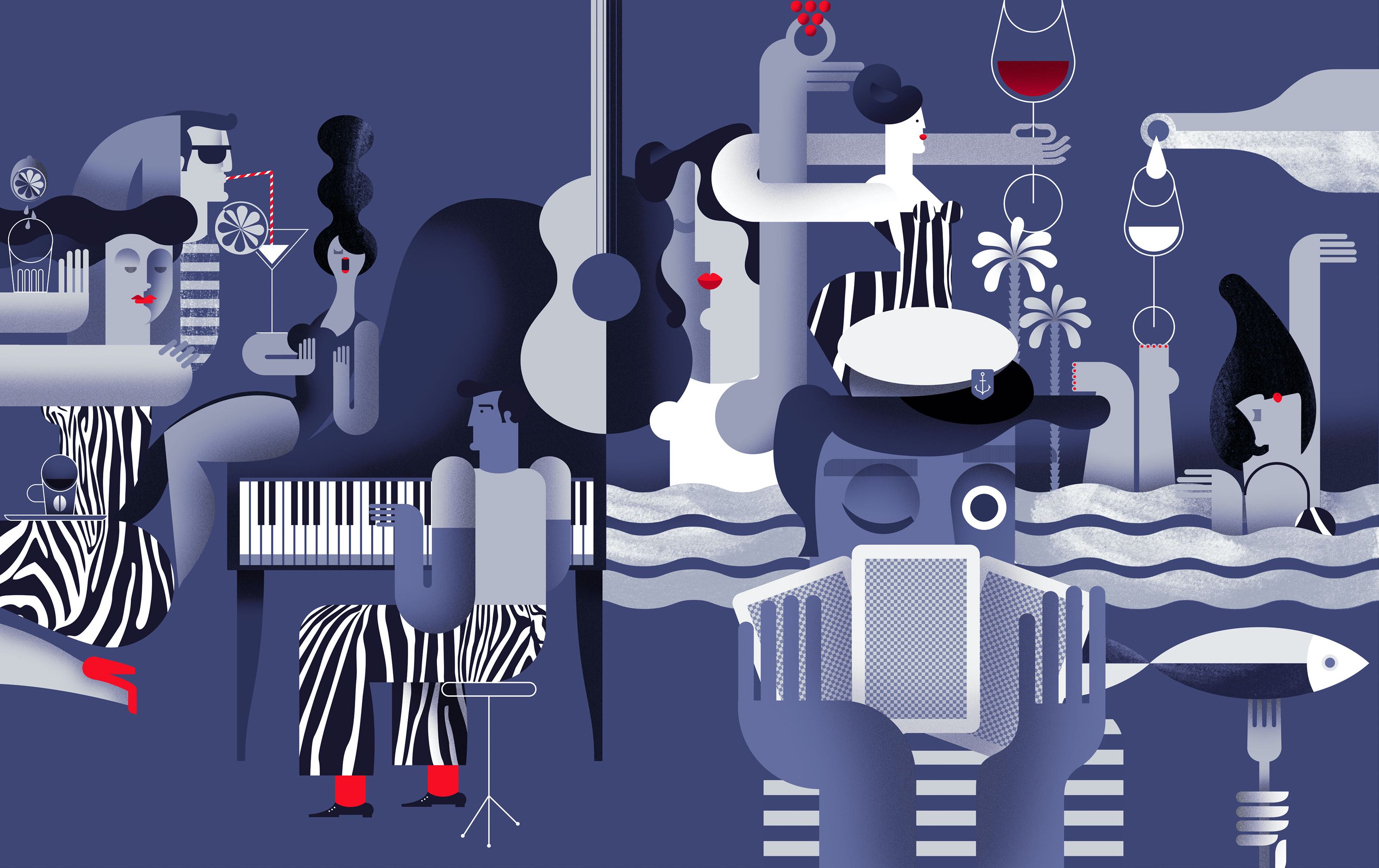 2. Tell us about your aesthetic.
I know it is considered a crime in our industry and every illustration agent advises against it, but I don't think I have one consistent style or visual approach to everything (you should see the way I dress!). Having a unified style means the client knows exactly what they will get, which people find understandably useful and good, and I find a bit lacklustre. Not knowing what I will get when I start is exactly what makes the whole process interesting. I am by university degree a graphic designer, which makes my art applied art, and I have learned to adjust to the character of the client and product I am creating the work for. Which means that my artistic ego comes second and doesn't stand in the way of the optimal solution for the client. When I get a project to work on I first think of - ok, which style best depicts what this client is about or wants to say - is it a minimal and smooth vector illustration, or hand-drawn mess, or collage, or even something I will need to do for the first time - and then I get on with it. But humour and attention to detail should always be there, and hand-drawn typography. And possibly a picture of my dog.
3. What is your favourite medium and why?
Ink. Just because I am left handed and because that means that things can get messy and I just need to accept it (it is also a way to kick my perfectionism in its cheeky face on a daily basis). But it always gets combined with lots of patterns and collage and whatever I find forgotten in the back of the fridge.
4. What is your artistic process like?
My best ideas happen in the walks with Anoushka. In that time without distraction I can almost create a clear picture of how the work should look like even before I start it on the paper. But then unavoidable discrepancies happen between that image and what my hand draws, so it takes adjusting, sketching and re-sketching and actually allowing mistakes and occasional messy bits to shape the work away from that clean lovely thing I had in the head initially. Eating cake and taking short naps in the process are mandatory too.
5. Who and/or what inspires your work?
My dog Anoushka, the way she connects me to the marvellous thing that nature is. She has all the answers. Foxes, flies (as in flying insects - it's a long story), random sentences in the books I read, random sentences I overhear in the streets, my boyfriend's silly German songs I am sure he makes up himself but claims they actually exist, brilliant conversations with my sister and friends. Even boring people inspire me, as they give me time to pop into my head and find something there, while they are rambling about their boring things. Everything inspires me really, if I focus enough to find something extraordinary in it. Speaking of extraordinary - this morning I read a story about a Berlin fox who stole and stored more than 100 shoes from random gardens. How magnificent is that?!
6. What role does art play in your life? How does it change the way you view the world?
Art has always been important to me - I played piano while growing up, and was always considered a nerd who read too much (according to the evil kids at school, there IS such a thing as reading too much), and the beauty of art always shielded me from too often too hideous reality. Art was also the best teacher, some books read or pieces of art seen would set fires in my head that would completely change me and open my mind for new and splendid things and ideas.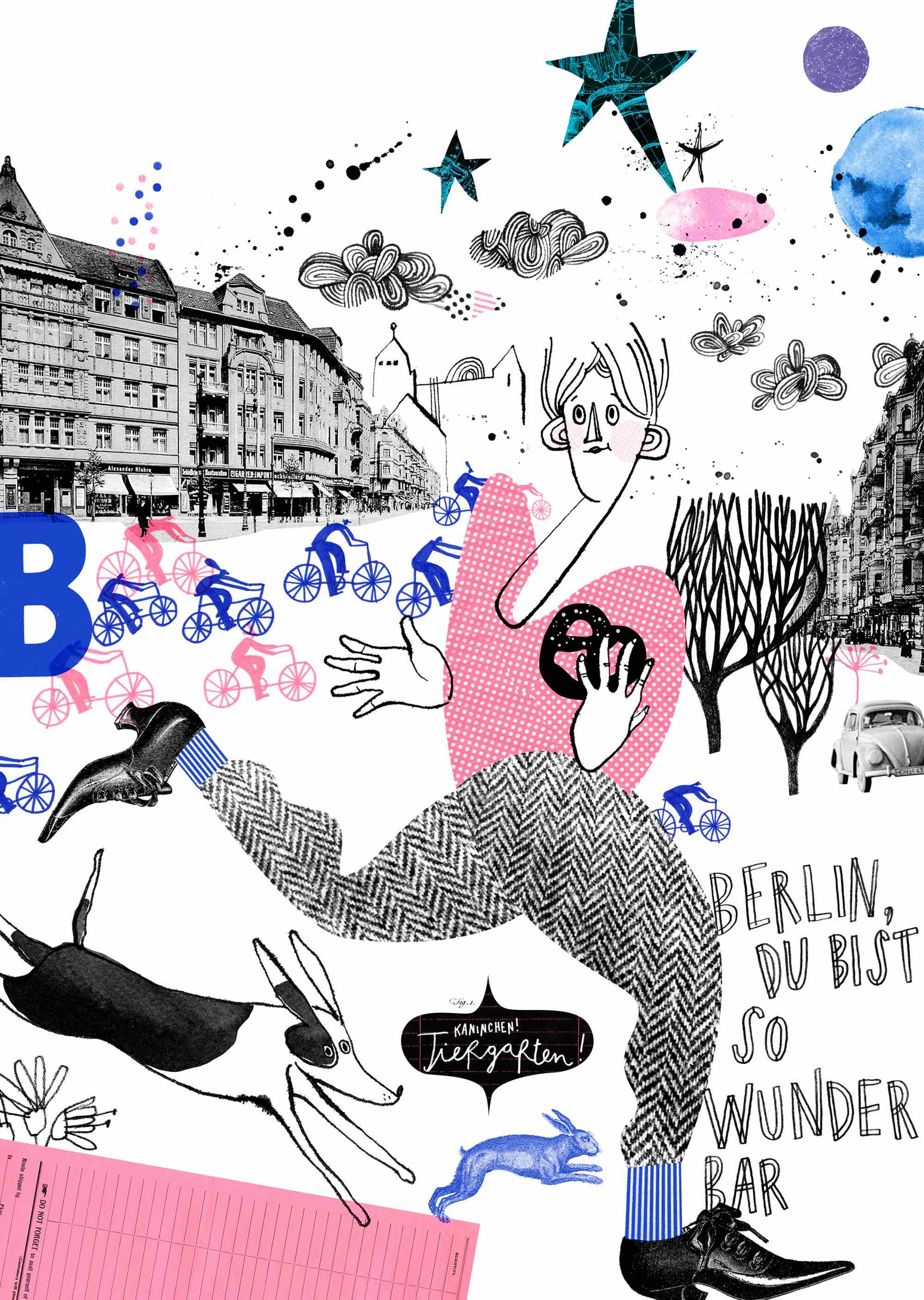 7. Where did you study?
I studied Graphic Design at the University of Architecture in Zagreb. And a good time was had by all.
8. Where do you see yourself in five years?
Hopefully in a much healthier world where people are more kind and emphatic, less selfish, stupid and aggressive, and have learned to respect and heal the environment, trust the science and accept that they are not the most important creatures on Earth. In my micro universe, by then I'll have published a series of little chaotic picture books about the wisdom of my dog (because the world needs them!), the importance of a second breakfast and how achorns in your pockets can change your life for the better. Oh and yes, drawing illustrations for Die Zeit, New Yorker, The Guardian and the likes would not go amiss at all!
9. What about in ten?
Same as above, but living in a house in the Scottish Outer Hebrides with my boyfriend (I think he was unaware of the local climate there when he agreed) and our dog(s), being extravagantly pleased with life. And with more books written and drawn and published and loved by lovely people. And with an open studio where friends would come and visit and eat copious amounts of food I cook and cakes I bake. And I'd leave them all secret messages and treasure maps in their pockets and those would lead to more adventures, and more food and silly books. I can hardly wait!
10. What do you hope to achieve with your art?
I hope to make people take themselves less seriously, quite frankly. I have been through some weird and not so nice sh** in life (google the war in ex-Yugoslavia) and have learned that looking at horrible things with humour and realizing how absurd worrying about our existence is, is actually the only thing that can save us. And talking about difficult things in a humourous way makes them more approachable and hopefully easier to solve as well. Having said that, sometimes it is hard to practice what I preach, so I try to remind myself about this in my life all the time. In commissioned work I cannot always convey those messages, but my own stuff needs to be full of giggles.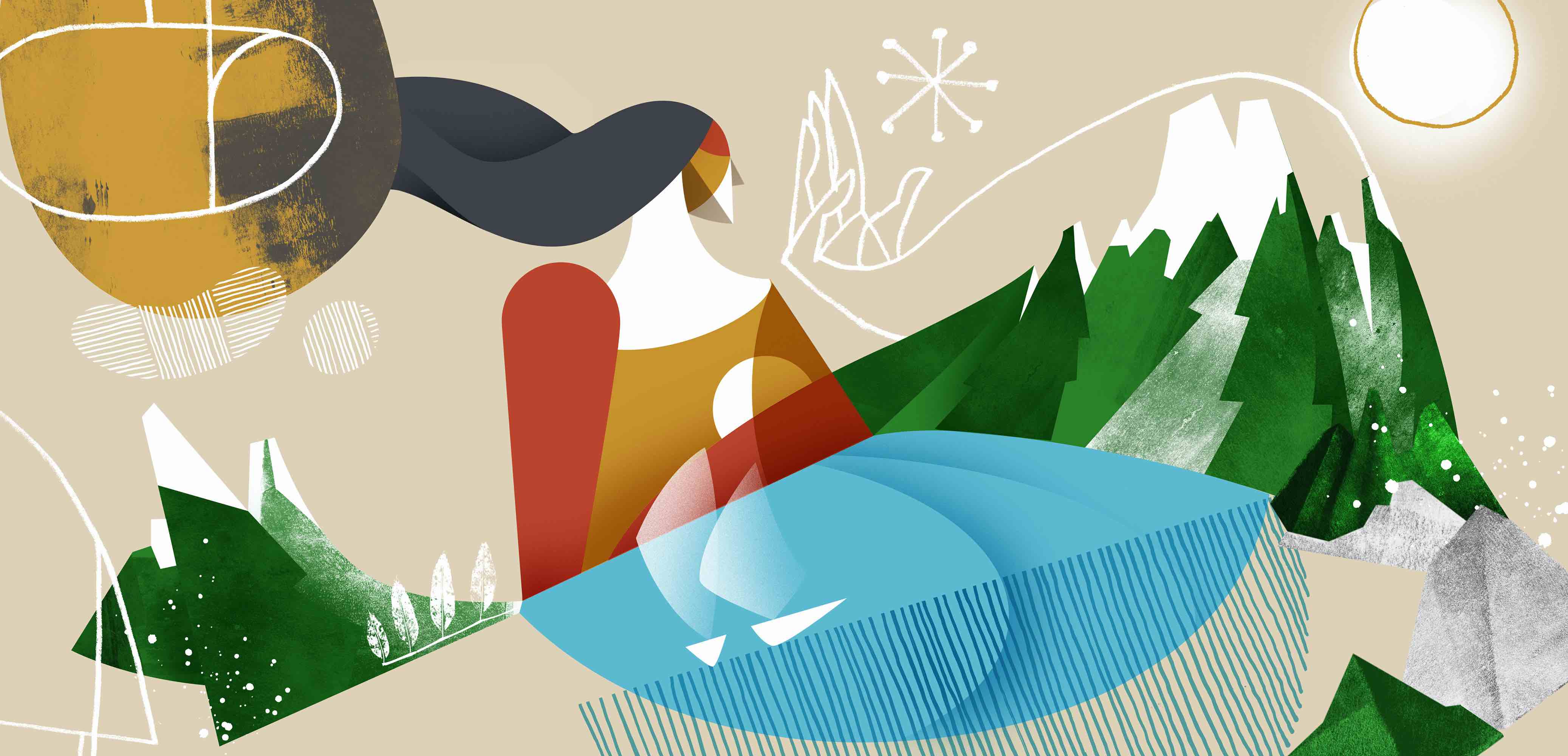 11. Now, tell us a little more about you as a person: what is your favourite food?
Anything cooked by my wonderful sister, eaten in her cozy flat, while talking of at least five subjects simultaneously. Mirena's babka, eaten in a large group of very loud, slightly intoxicated and happy friends, where we laugh until our bellies hurt (truth be told, that pain might have something to do with the amount of babka consumed as well). Ripe peaches from my childhood, eaten by the sea.
12. Favourite book?
Everything by Anton Chekhov, followed by Daniil Kharms (in Serbian translation, if possible, for Serbian language has this inherent wit and humour that fits Kharms' wonderful absurdity perfectly), followed by Evelyn Waugh and Julian Barnes - a big leap from Kharms, I know, but there is no logic behind this - I am also known to read Nigel Slater's cookbooks from cover to cover, his writing and love of food are beyond splendid. The list of favourite books is constantly evolving and growing. Recently I read The Overstory by Richard Powers, and it is such a remarkable book. And The Hungover Games by Sophie Heawood, absolutely madly marvelous. OK, I'll shut up now or the answer to this question will be neverending.
13. Favourite genre of music?
I don't think I have one, nor do I know what genre my favourite musicians would wish to belong to. The Burning Hell (my favourite band in the world and generally the nicest people I've ever met - yes, of course they are Canadians), Benjamin Clementine, The Young Fathers, Massive Attack are the ones who mean the most.
14. What are your hobbies?
Wandering in nature with Anoushka and any human that can be persuaded, cooking and baking overenthusiastically, practicing Ashtanga yoga and plotting world domination, daily.
15. If you weren't an artist, what would you be?
Less emotionally complex and anxious, that's for sure! A gardener. Lady who lunches. Inventor of things that don't really function, but are funny. Anything involving anything with dogs. Did every of my answers mention dogs? Good.