Instagram:
@boriana_kantcheva
1. What's your story? Where are you from?
I was born in a small, sleepy town of Sevlievo located in small Eastern European country of Bulgaria. I grew up in what at the time was referred as the Eastern bloc. My childhood was spent behind the "iron curtain" and looking back, it seems very distant and dream like. There was limited contact with the world that existed outside of the country's borders but I had good books to take me places and few, trusted childhood friends to share my imagined adventures. In the early 90's I moved to the US and my life has changed significantly. Ever since, I have tried to reconcile the past and the present. There is a sense of duality in my life – the pull of the old world with the excitement of the new. I imagine this is the experience of countless immigrants and it is in no way unique from the thousands of people who began a new life in a different place.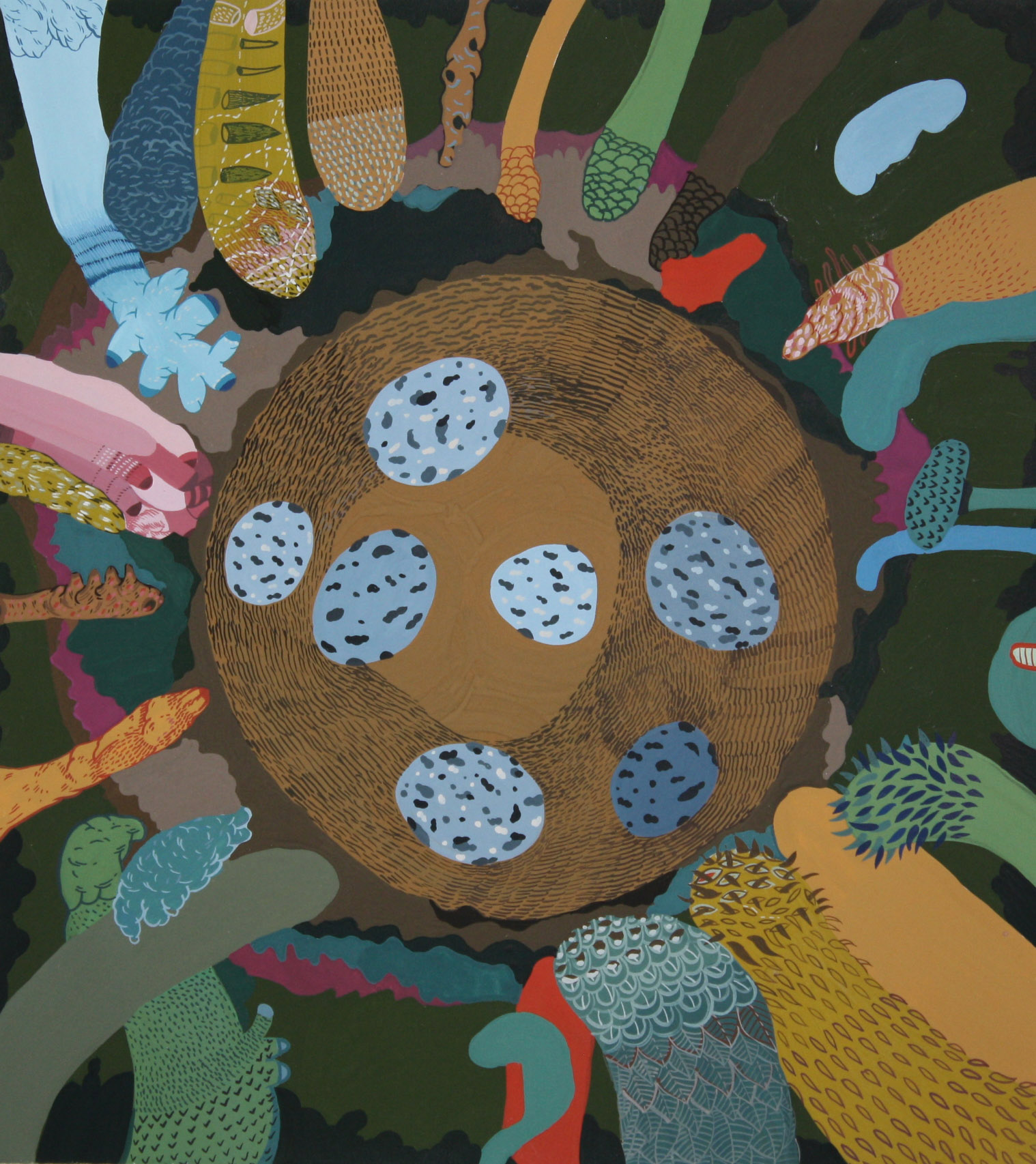 2. Tell us about your aesthetic.
Evan my aesthetic is dual in nature. On one hand, I am often attracted to open, white spaces and on the other hand I like to juxtapose it with densely detailed work.
3. What is your favourite medium and why?
In the last few years two favorite mediums have emerged - gouache on paper, or wood panel and traditional intaglio printmaking. I love the flat, bright colors of the gouache and the intricate line quality of line etching combined with the intense darks of the aquatint washes.
4. What is your artistic process like?
When it comes to painting, I feel my process is very straight forward. Paint, brushes, a jar of water and good watercolor or printmaking paper is all I need. I often do a few preliminary sketches, some consist of just a few strokes and some end up being more finished drawings done with micron and gel pens. When it comes to printmaking, the process gets to be more complicated. I use copper plates, traditional grounds and ferric chloride. There are multiple sessions of what is called "biting" the plate where the plate is submerged in ferric chloride in order to achieve different depth and quality of lines or intensity of washes. I often combine etching with monoprinting to create variable editions.
5. Who and/or what inspires your work?
My work is inspired by a lot of different things. The natural world is fascinating. Rocks, seeds, nests, moss, birds, cellular structures have been a part of my artistic language for a number of years. Another constant stream of inspiration comes from fairy tales, mythology, folklore, films and books. I love a good horror or fantasy movie. I am also inspired by countless contemporary artists, designers and illustrators whose work I see on Instagram or Pinterest. These platforms have such an amazing amount of talented, innovative art. It is humbling and motivating at the same time.
6. What role does art play in your life? How does it change the way you view the world?
I cannot imagine my life without art. If I don't make art I think of making art. It is a like a friend who is always there. I think that art makes me look at the world a little closer, helps me slow down and be a bit more patient.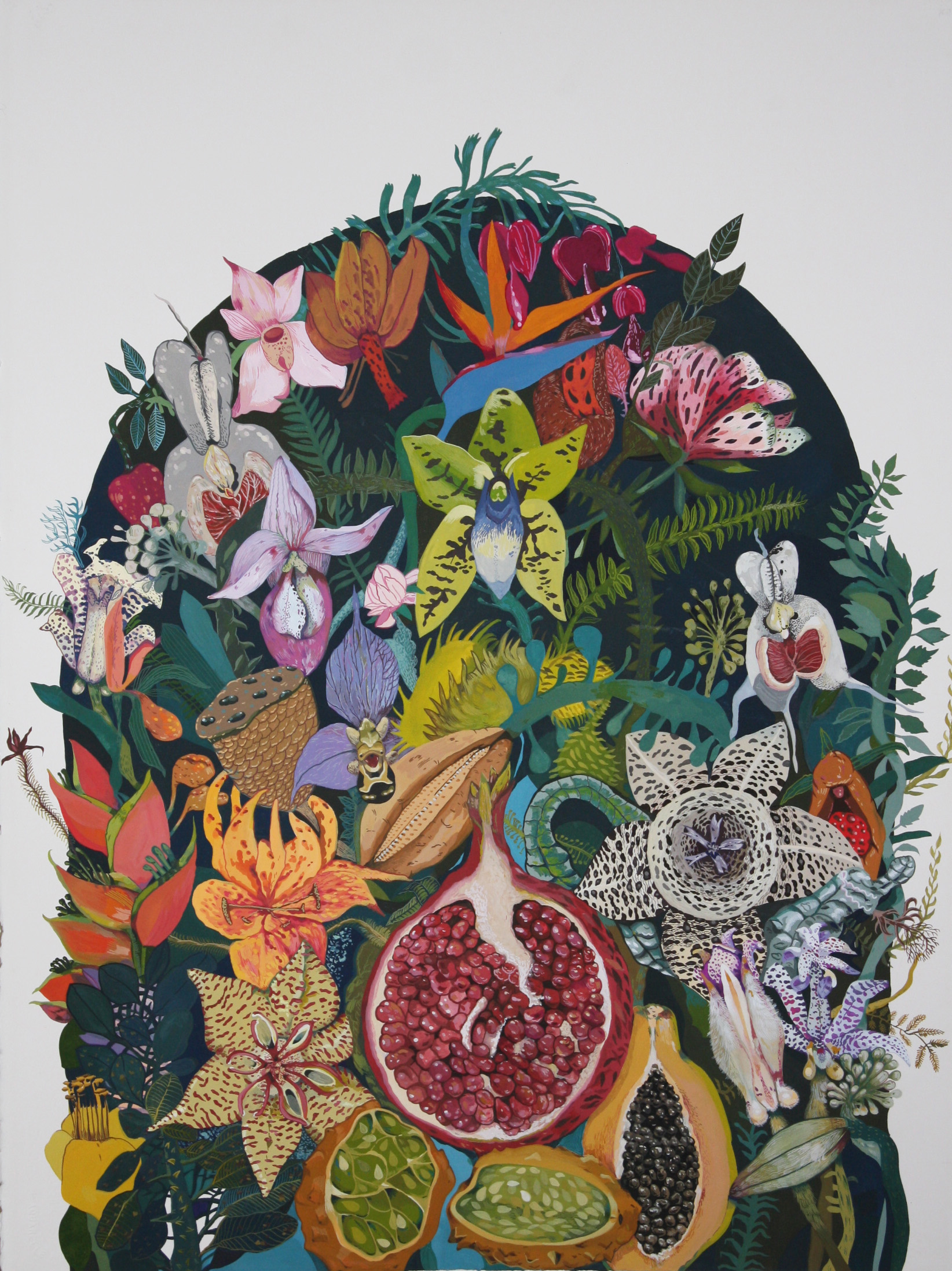 7. Where did you study?
I attended Mass Collage of Art and the School of the Museum of Fine Arts in Boston, Massachusetts.
8. Where do you see yourself in five years? Working in an agency?
In the last few years I have managed a small gallery. I have worked with numerous artists, organized exhibits, worked with jurors and attended to the daily operations of the gallery. Every exhibit has been a learning opportunity. I am grateful to have met so many artists, art professionals and art lovers. I have taught art classes to children and adults. In the next 5 years, I would like to carve even larger chunks of time dedicated to my own art practice and show my work to a wider audience.
9. What about in ten?
In ten years, I would like to dedicate most of my time to my own art practice. I would like to explore new possibilities such as illustrating children books. Ever since the birth of my son, I have been thinking about children books. Admittedly, I have almost no knowledge of the children book illustration world, but I am excited to learn. I would like to show my work consistently and internationally. I also hope that I continue to develop and grow as an artist, never lose my curiosity and drive and most of all never fear! I would like to also, in some way, remain in the world of showing other artists' work as I have found this experience to be very rewarding.
10. What do you hope to achieve with your art?
I would hope that my art brings joy and makes people curios. I hope it is challenging and provokes a conversation.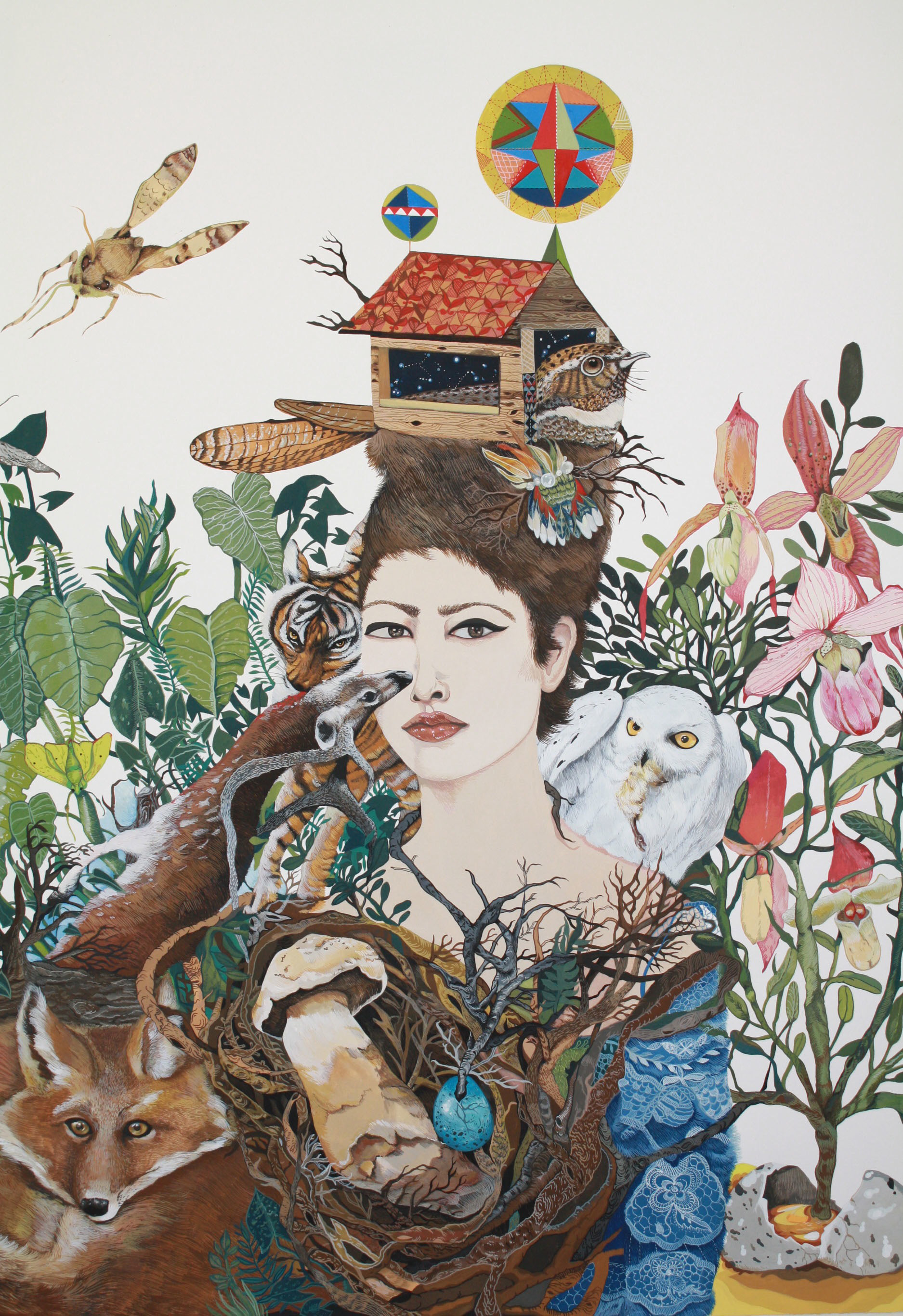 11. Now, tell us a little more about you as a person: what is your favourite food?
The list is probably too long but chocolate is a definite and wine (what food group would that be?)
12. Favourite book?
Again the list would be long but here are few – "The Master and Margarita" by M. Bulgakov, "Skinny Legs and All" by T. Robbins.
13. Favourite genre of music?
Blues, alternative and recently jazz
14. What are your hobbies?
Reading, collecting books, lately taking on-line classes.
15. If you weren't an artist, what would you be?
I don't think I want to be anything else but an artist but if I absolutely have to be something else I would be a veterinarian who specializes in bird medicine or maybe a biologist.