Instagram:
@brainxeyes
Facebook:
www.facebook.com/brainxeyes
Website:
www.claudiachanhoi.com
1. What's your story? Where are you from?
Hong Kong-born, 90's kid. I come from a graphic design background which I always thought I would be a painter instead when I was a kid. After working as a graphic designer for 2 years, I have started posting my illustration work regularly on Instagram (@brainxeyes) as my self-expression. At that time, Instagram removed a few of my work because it was female body part. I was always trying to get passed Instagram's ban and pushing the boundaries and questioning "is this okay for Instagram"?.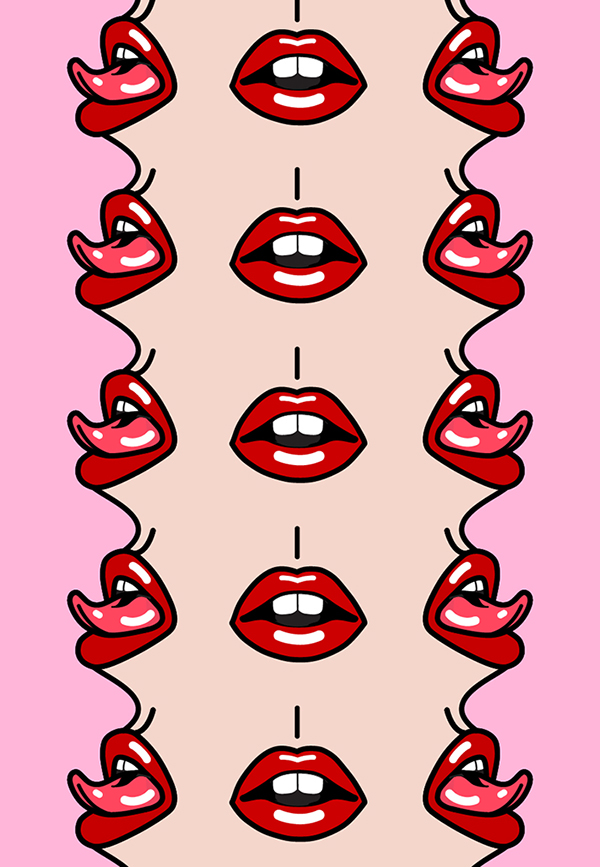 2. Tell us about your aesthetic.
Colourful and bright!
3. What is your favourite medium and why?
Acrylic and Adobe Illustrator. They just work well with my style
4. What is your artistic process like?
I believe a piece of good work is not only visually interesting, but it also needs to serve a purpose. Most of the time, I write down an idea or a message, then I visualise it on my sketchbook and work on the execution on Adobe Illustrator.
5. Who and/or what inspires your work?
I get visually inspired by classic disney movies and classical still life paintings. The way they positioned the fruits, the plates and how they designed the dishes are very interesting to me. I also love to read VICE, they have lots of interesting contents.
6. What role does art play in your life? How does it change the way you view the world?
I used to paint a lot and looked at people's art pieces since I was 3. Art is a very natural thing to me and always been in my life. I don't know how to answer this question because I never cut art out of my life.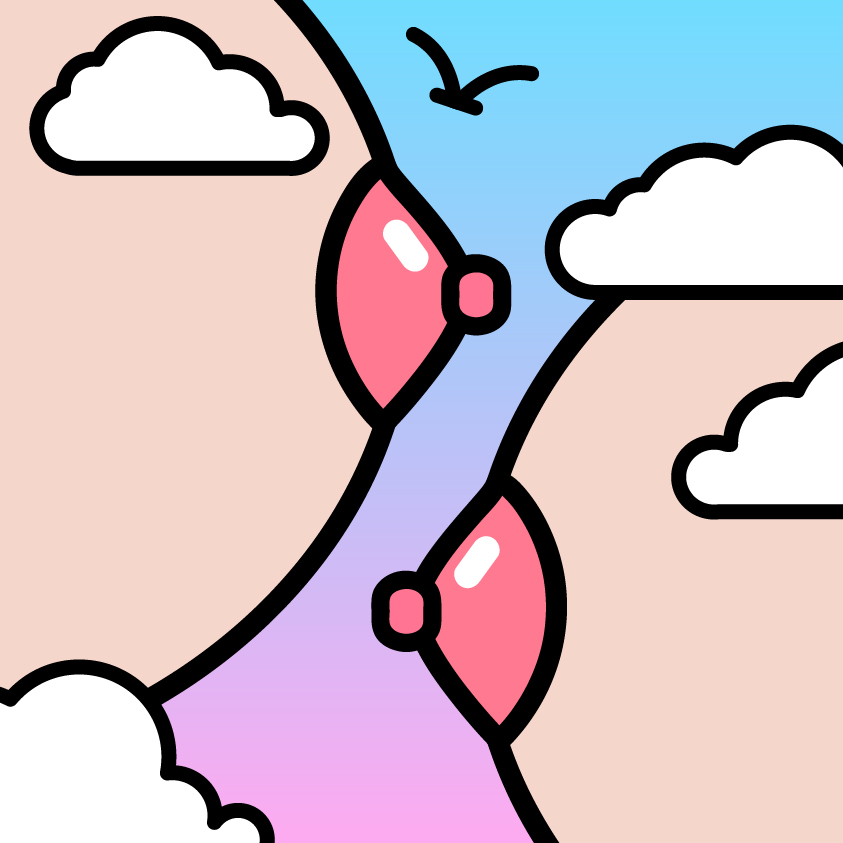 7. Where did you study?
I studied Graphic and Media Design at London College of Communication.
8. Where do you see yourself in five years? Working in an agency?
I am not a person who has a proper career plan. I just enjoy what I am doing right now as an illustration artist. I find it's such a blessing to do what you love and to know what you love to do! If you are doing something you love, you will always give your 100% and the good opportunities will come find.
9. What about in ten?
Probably to hire a project manager and an accountant.
10. What do you hope to achieve with your art?
As a creative, you always want people to remember and recognise your work. Behind my colourful cartoon-based images, there is always a simple message or a lighthearted joke. I hope people can feel related to my work and find it interesting enough to keep looking at it.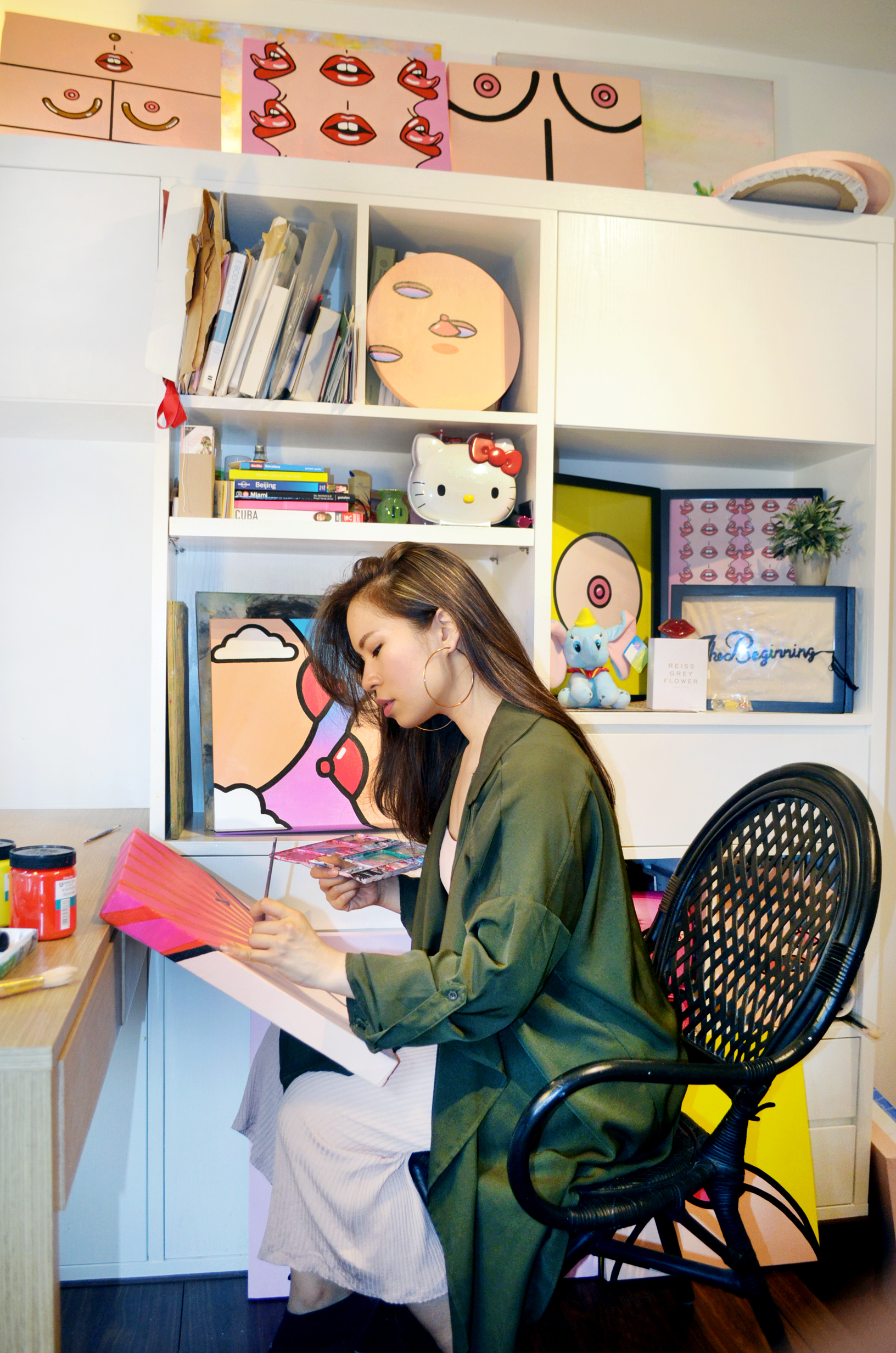 11. Now, tell us a little more about you as a person: what is your favourite food?
Burrata with rocket salad for now and sushi for tomorrow!
12. Favourite book?
Lonely Planet's travel books. They show you a whole new world like Google Maps!
13. Favourite genre of music?
I like to switch it up! Sometimes jazz, pop, classical or deep house, depending how I feel on that day! I also like to go on Youtube and to listen to Youtubers chatting or vlogging.
14. What are your hobbies?
Eating! Thank god I have a big appetite too!
15. If you weren't an artist, what would you be?
A graphic designer!