Instagram:
@bretsearles_art
1. What's your story? Where are you from?
I've always been hungry for knowledge and when I was young, I would be obsessed with the planets, dinosaurs, megafauna, constellations, dogs, stones and many other concepts. To me, illustration might be enough to stimulate the interest of others by sharing what I know with colorful depictions. I aim to inspire and I am always attempting at every turn to encourage and uplift creativity as a panacea to the problems of stress, agitation, emotion, and many other things. I've lived in Kentucky and Virginia but currently reside in central New Jersey and was educated in Philadelphia.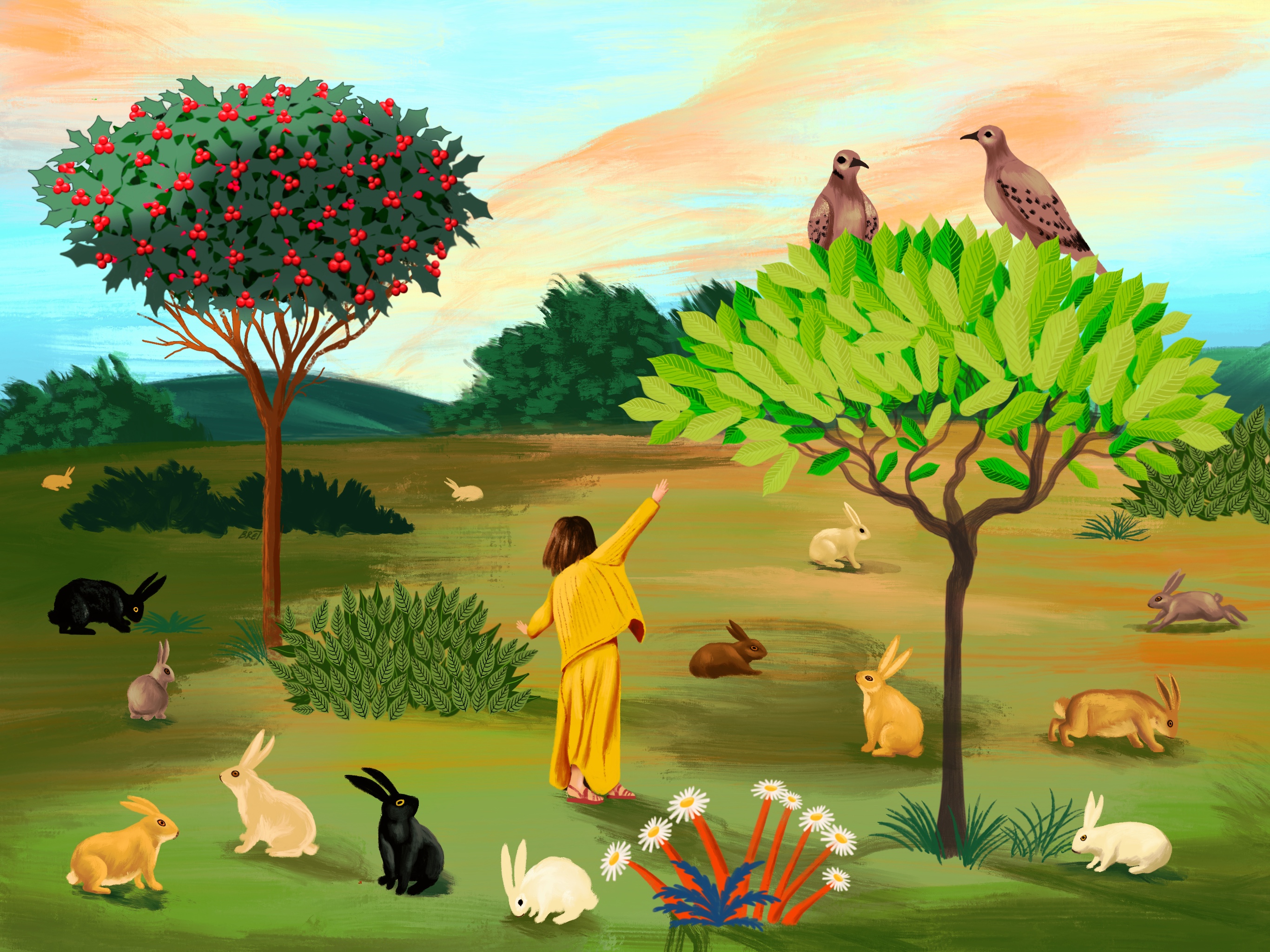 2. Tell us about your aesthetic.
My aesthetic is derived from a love of multiple cultures and to me all of them have formed together in my mind. They primarily stem from Romanesque and Celtic art as well as Renaissance paintings, Romanticism, and Fauvism. I paint colorful and I paint jovial with yellowed greens, strawberry reds and a tantalizing saturation of colors. My concepts are old fashioned, naturalistic and sometimes ancient as I tend to romanticize historical concepts.
3. What is your favourite medium and why?
I am a true, blue, digital artist. I don't know computers well but I do know my applications such as photoshop and I have a love of the iPad app Procreate, which has never let me down.
4. What is your artistic process like?
My artistic process is hours of research. I constantly cross cultural and stylistic lines and the only method for me is 5-7 hours of studying. I organize my compositions through collaging because I need to feel the elements fit together. Finally I relax my mind, and purge stress because mental state is important to my ability to paint. I paint happy things and it helps if I am happy.
5. Who and/or what inspires your work?
My favorite artists are painters such as Matisse, Delacroix, Fragonard, Hockney and Renoir. I am greatly inspired by Peter Mohrbacher's 'Angelarium' and James Gurney's 'Dinotopia' because I've always wanted to create a massive artistic universe in which my characters can all be seen by people around the world.
6. What role does art play in your life? How does it change the way you view the world?
Art to me is a chance to inspire. I want people to give attention to nature and to life and when they look up from my art they see a new world with passion, emotion and sunsets and diverse creatures with amazing beauty.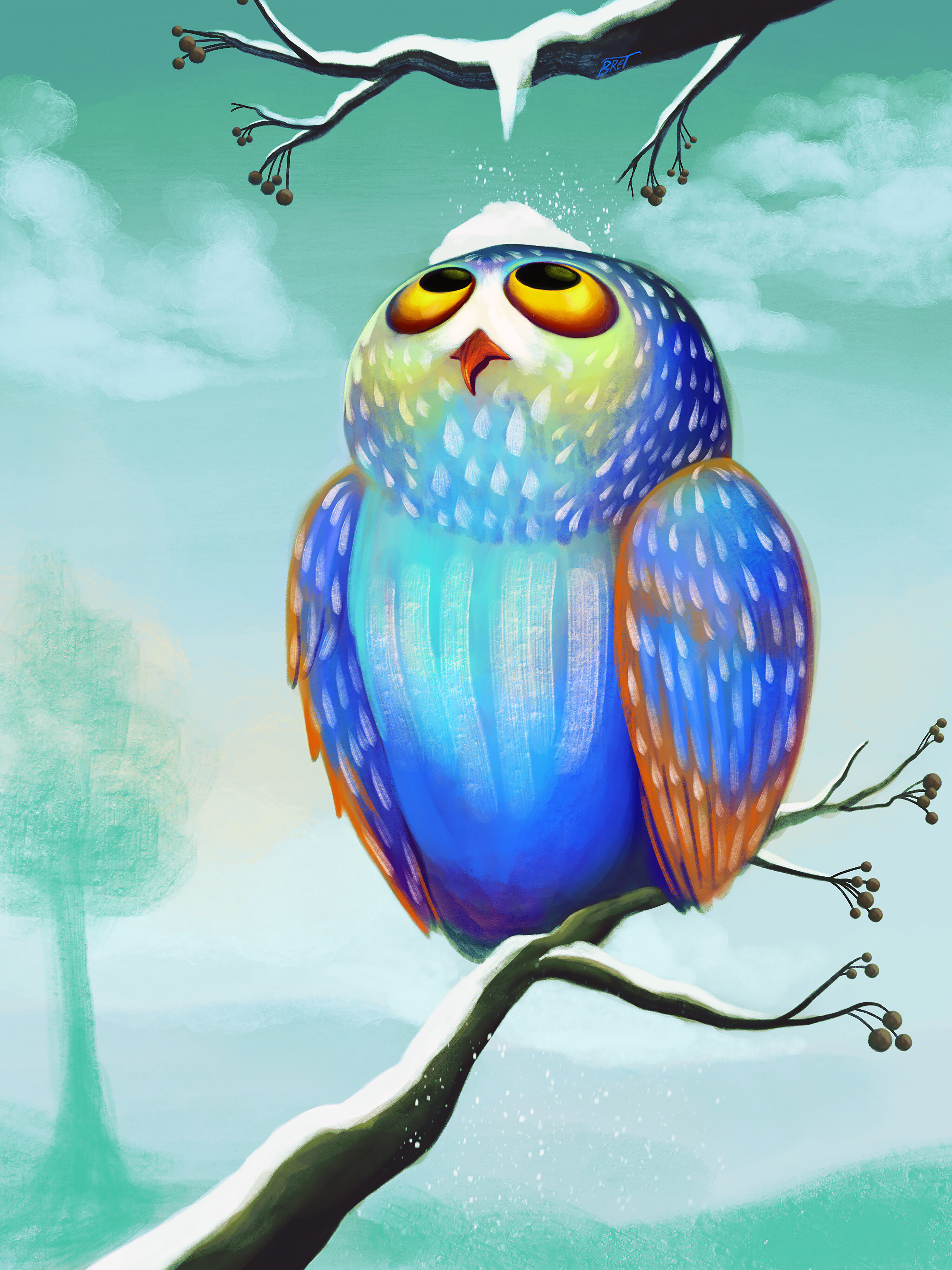 7. Where did you study?
I learned the many ins and outs of my craft at the University of the Arts, Philadelphia, which in my opinion is one of the finest schools for illustration.
8. Where do you see yourself in five years?
In 5 years I plan to be a published author and illustrator, but also in the works of organizing a team of artists to work with on publications. I love the charisma of artists and I aim to always be near them sharing and cooperating on business strategy.
9. What about in ten?
In ten years I will be a business owner. I presume as of right now that it will be my own publication where I feature artists and writers. I also want to eventually give back to artists for the purposes of education.
10. What do you hope to achieve with your art?
My art will give people new appreciation for the mountains and trees and the animals. I want to stimulate an interest in the organic, historic, and naturalistic. I want it to help young people to want to learn and travel and become culturally sensitive seeing the beauty.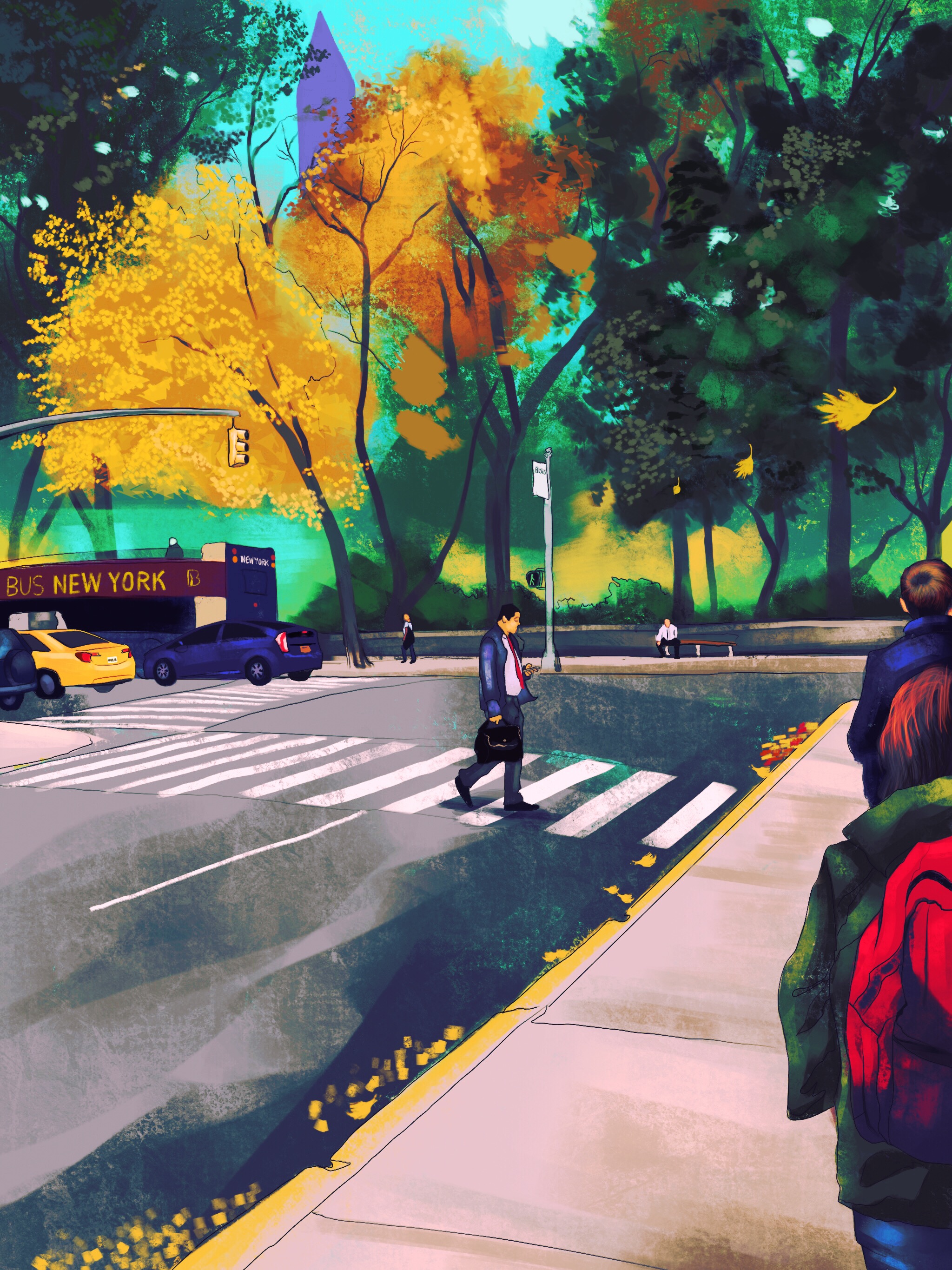 11. Now, tell us a little more about you as a person: what is your favourite food?
My favorite food is crabcakes. I once went to a cranberry festival in south jersey for two reasons; the cranberries and the crabcakes. But I also enjoy plums and zucchini lasagna.
12. Favourite book?
My favorite book is 'Imagine a Forest' by Dinara Mirtalipova who is an artist that greatly inspired me when I visited London with her enlightened folk illustration.
13. Favourite genre of music?
I listen to music that is Indie. I like to sing along and enjoy rise and fall. After Indie I love the blues and I do not consider it to be melancholy but actually more in touch with the sublime.
14. What are your hobbies?
My hobbies are painting, researching cultures, studying travel, and watching animals in documentaries.
15. If you weren't an artist, what would you be?
If I wasn't an artist I would utilize my understanding to teach art history, or world history. I would join the Peace Corps and serve to share enlightenment to many people.