Instagram:
@brookepowellart
1. What's your story? Where are you from?
I'm from Mobile, Alabama but I've lived and worked in Atlanta, Georgia for about six years now, mostly as a retail Display Artist and freelance carpenter before I switched gears to full time drawing and painting. This is my first year as the owner of Brooke Powell Art, LLC. Owning my own business has had its expected challenges, and I've already learned so much about determination and persistence. It's been amazing to experience and learn about the art community here; everyone is working together to make this place alive and moving with creativity.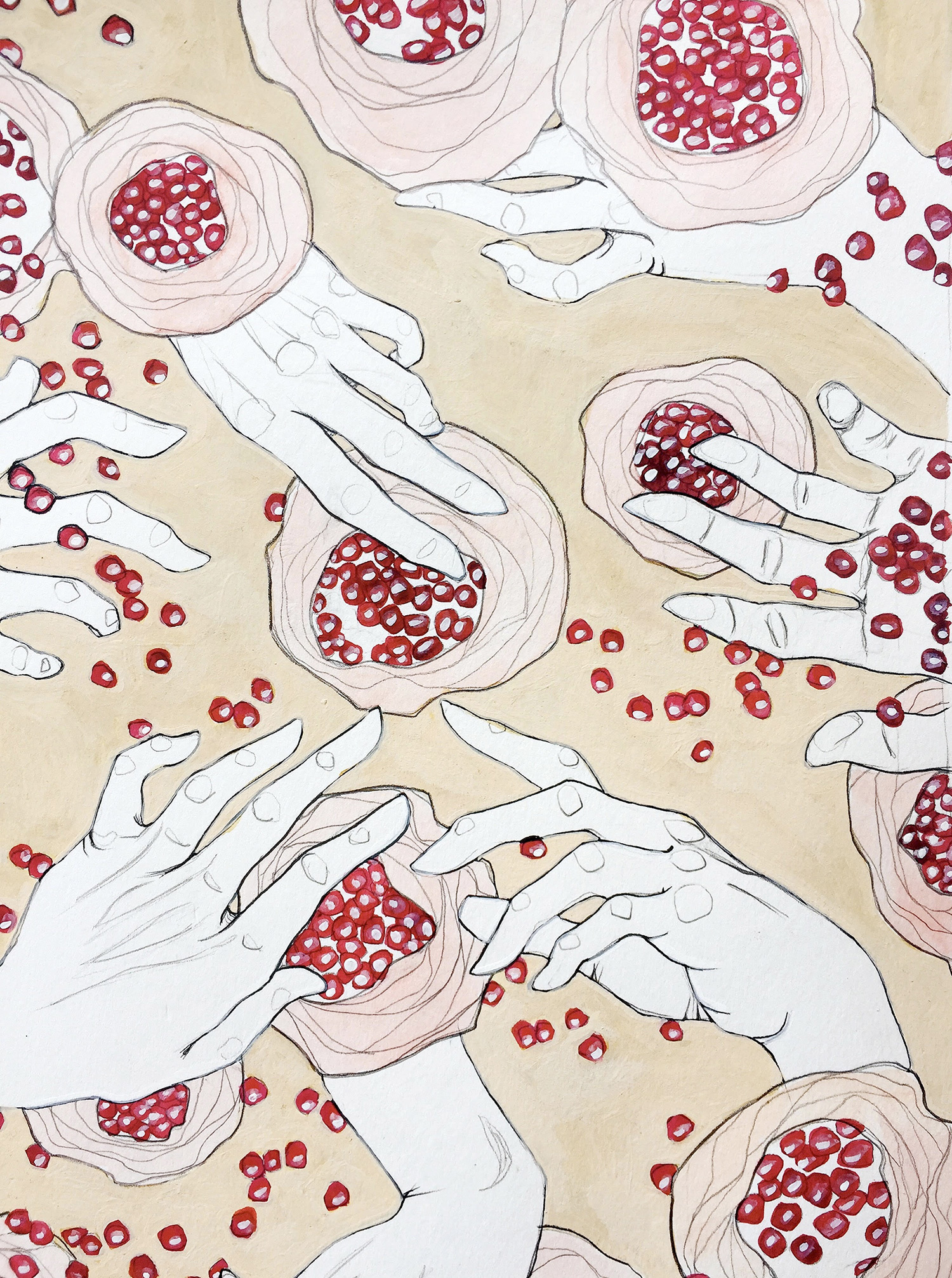 2. Tell us about your aesthetic.
I like to think that I have a whimsical storybook brain and all of the artwork that spills out of it is from that same imagined place. Color almost always plays the most important role in my artwork; it helps me create the right emotions, feelings, mood, and environment.
3. What is your favourite medium and why?
I work almost exclusively in watercolor and gouache, but lately I've been dabbling in acrylic again. The wonderful thing about watercolor and gouache is the convenience; I can mix my palette, make it last forever, and then close it up and take it with me wherever I go- all it needs is a little water to wake it back up again, and water is (usually) free.
4. What is your artistic process like?
I have what seems like a relentless, overflowing mental filing cabinet of ideas. There's no way I could keep up with all of them, so I have to choose the ones that resonate the most. When I start a project, I see almost fully what I intend to communicate, and often times the first sketch is what becomes the final product, sometimes in as little as one sitting. This has always been the way my mind works- wild, excited inspiration, quick, confident work, then moving on to the next idea at lightening speed.
5. Who and/or what inspires your work?
There are a number of modern illustrators whose work blows my mind, but I try my best to use their work as occasional motivation so as to not directly influence my own personal style. I like to look around nature, study the shapes and lines of animals, and draw facial features with no references; it's more challenging, but it encourages me to let go and listen to myself more. When I'm not focusing too closely on a photo for my drawings, my artistic voice can't help but come out naturally. So, I suppose what inspires me most is the pleasure of creating something from my mind's eye with no limitations. I've certainly learned a lot more about myself this way.
6. What role does art play in your life? How does it change the way you view the world?
Art has taught me that we are all wonderfully different. No matter my intentions or personal feelings about a finished piece, each viewer interprets their own narrative and meaning. The possibilities are endless. What a beautiful thing to play a part in.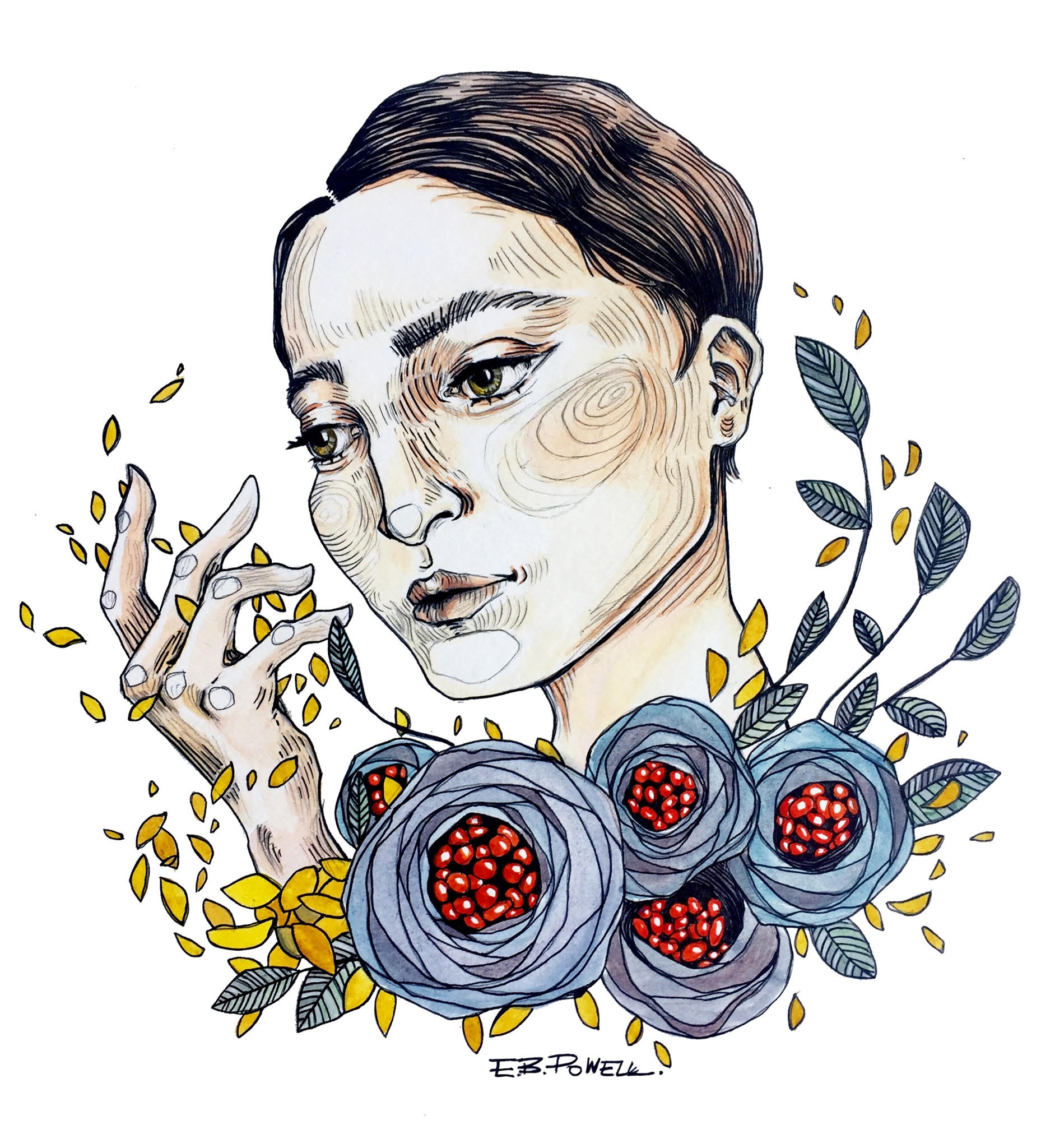 7. Where did you study?
I began studying art at the University of Memphis as an art education major. I wanted to teach high school to college age students. However, life is always unpredictable, and I ended my schooling at Brenau University with a Bachelor's Degree in studio art.
8. Where do you see yourself in five years?
In regards to my art business, I see myself in a fresh, new studio space, traveling to different cities for murals and art fairs, and teaching others what I've learned from being a full time artist and owning a small business.
9. What about in ten?
I'll go insane if I'm unable to cater to my first passion, music. Creating artwork in every format keeps me going, and in ten years I plan to work on releasing my first official EP as a singer/songwriter.
10. What do you hope to achieve with your art?
Creating helps me grow and learn about myself and what role I can play in this world. If my artwork can do anything remotely like that for other people, even strangers, I consider that a win-win.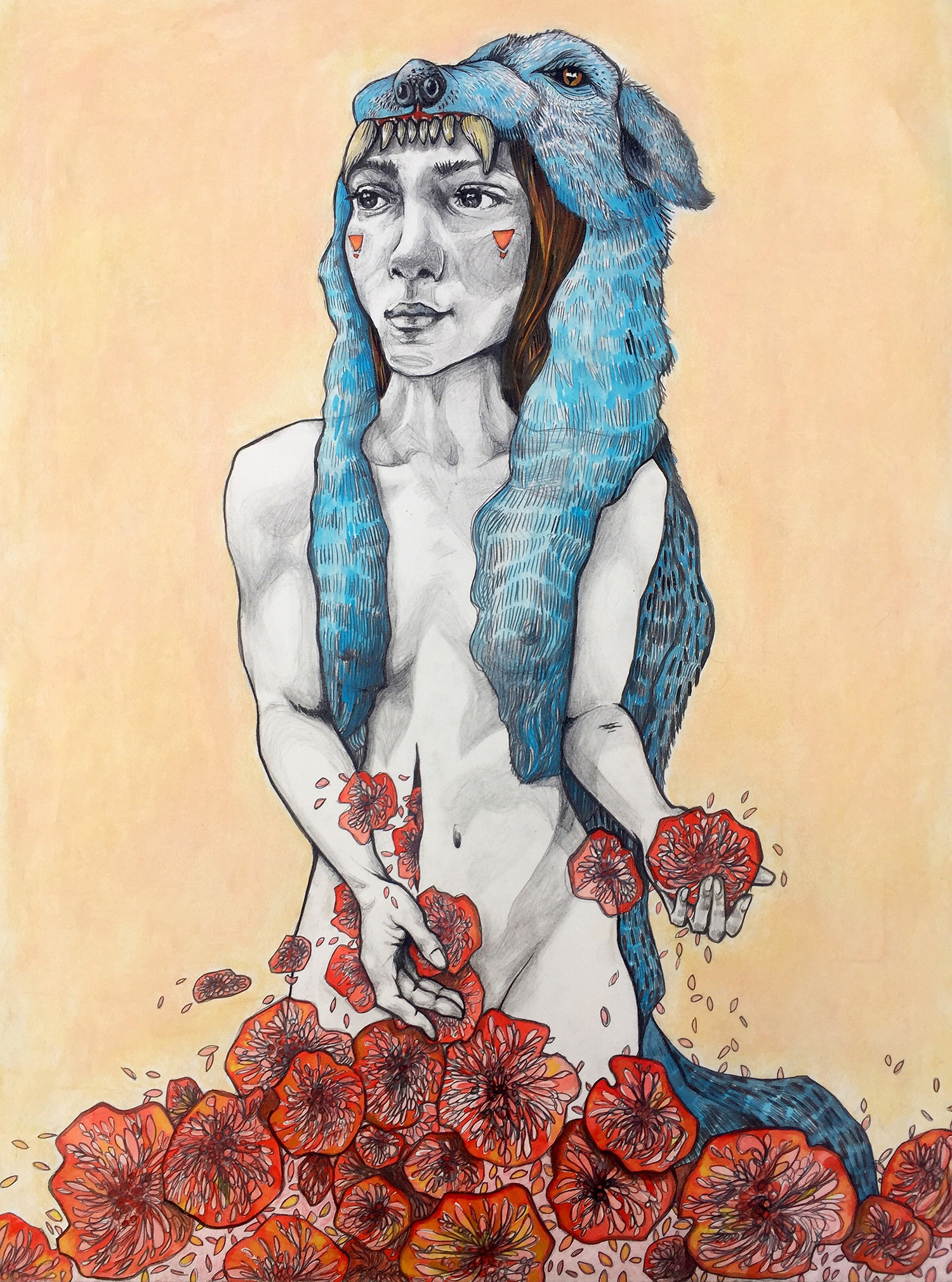 11. Now, tell us a little more about you as a person: what is your favourite food?
I could eat tacos every day of my life.
12. Favourite book?
Alice In Wonderland & Through The Looking Glass.
13. Favourite genre of music?
This is constantly changing, but I will always come back to Appalachian Folk.
14. What are your hobbies?
Writing, carpentry, interior design, cooking.
15. If you weren't an artist, what would you be?
On tour a-pickin' and a-singin'.