Instagram:
@bucanadesign
Website:
www.bucanadesign.com
1. What's your story? Where are you from?
I am from Alicante (Spain), I started drawing when a friend from school came with a Conan-style drawing made by his brother and I wanted to learn how to do that. I already discovered graffiti at the institute and with 14 years I started designing with Microsoft Word and the 3d texts (haha) until I discovered Photoshop and started doing digital art, photography, lettering later I found Illustrator and there I began to develop my art style. Soy de Alicante (España), empecé a dibujar cuando un amigo del colegio vino con un dibujo estilo Conan hecho por su hermano y quise aprender a hacer eso.Ya en el instituto descubrí el graffiti y con 14 años empecé a diseñar con el Microsoft Word y los textos 3d (haha) hasta que descubrí el Photoshop y empecé a hacer arte digital, fotografía, lettering mas tarde encontré Illustrator y empecé a desarrollar un estilo de arte.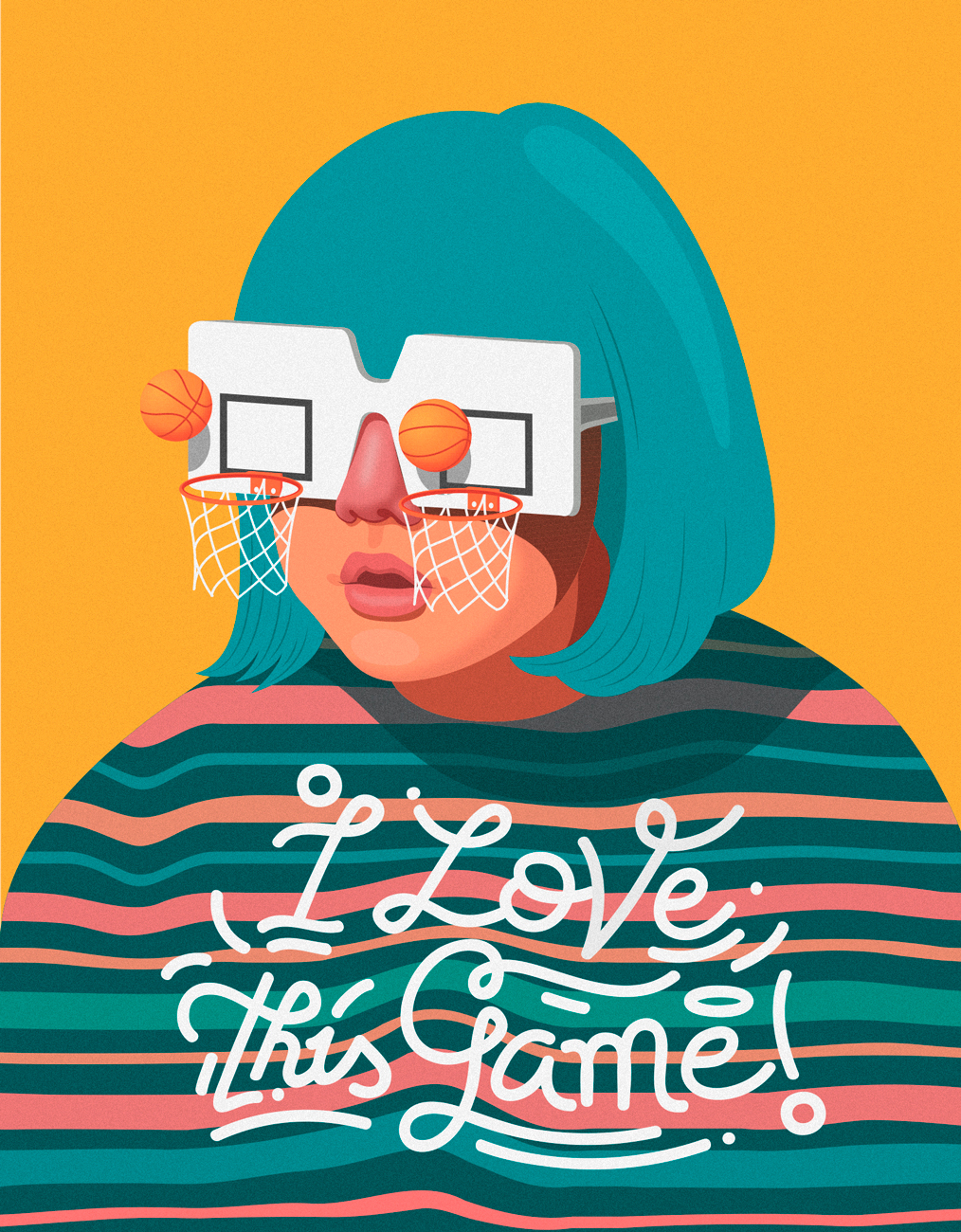 2. Tell us about your aesthetic.
My art is really focused on color although lately, I give more importance to the technique. I am looking for a mixture of detailed and realistic elements with unreal and abstract elements. Mi arte está realmente enfocado en el color aunque ultimamente le doy mas importancia a la técnica. Busco la mezcla de elementos detallados y realistas con elementos irreales y abstractos.
3. What is your favourite medium and why?
Although my inspiration is created on paper. My favorite medium is the vector, I like to make perfectly maintained lines and be able to change any element or color at any time. Aunque mi inspiración es creada en el papel. Mi medio favorito es el vector, me gusta hacer lineas perfectamente cuidadas y poder cambiar cualquier elemento o color en cualquier momento.
4. What is your artistic process like?
My usual process begins by finding some image, some object or some color palette that inspires me. From there I make sketches and start playing a lot with the colors until I get something that I really like. Sometimes throughout the process, I make several changes that were not planned Mi proceso habitual empieza encontrando alguna imágen, algún objeto o alguna paleta de color que me inspire. A partir de ahi hago bocetos y empiezo a jugar mucho con los colores hasta que consigo algo que me guste realmente. Aveces a lo largo del proceso hago varios cambios que no estaban previstos
5. Who and/or what inspires your work?
I am inspired by fashion, bright colors, exotic aesthetics, space, tacky things, the 80s and 90s. Me inspira la moda, los colores brillantes, la estética exótica, el espacio, las cosas horteras, los 80 y 90.
6. What role does art play in your life? How does it change the way you view the world?
Art makes you appreciate even the most absurd of this world, such as the infomercial products El arte te hace apreciar hasta lo mas absurdo de este mundo, como por ejemplo los productos del teletienda.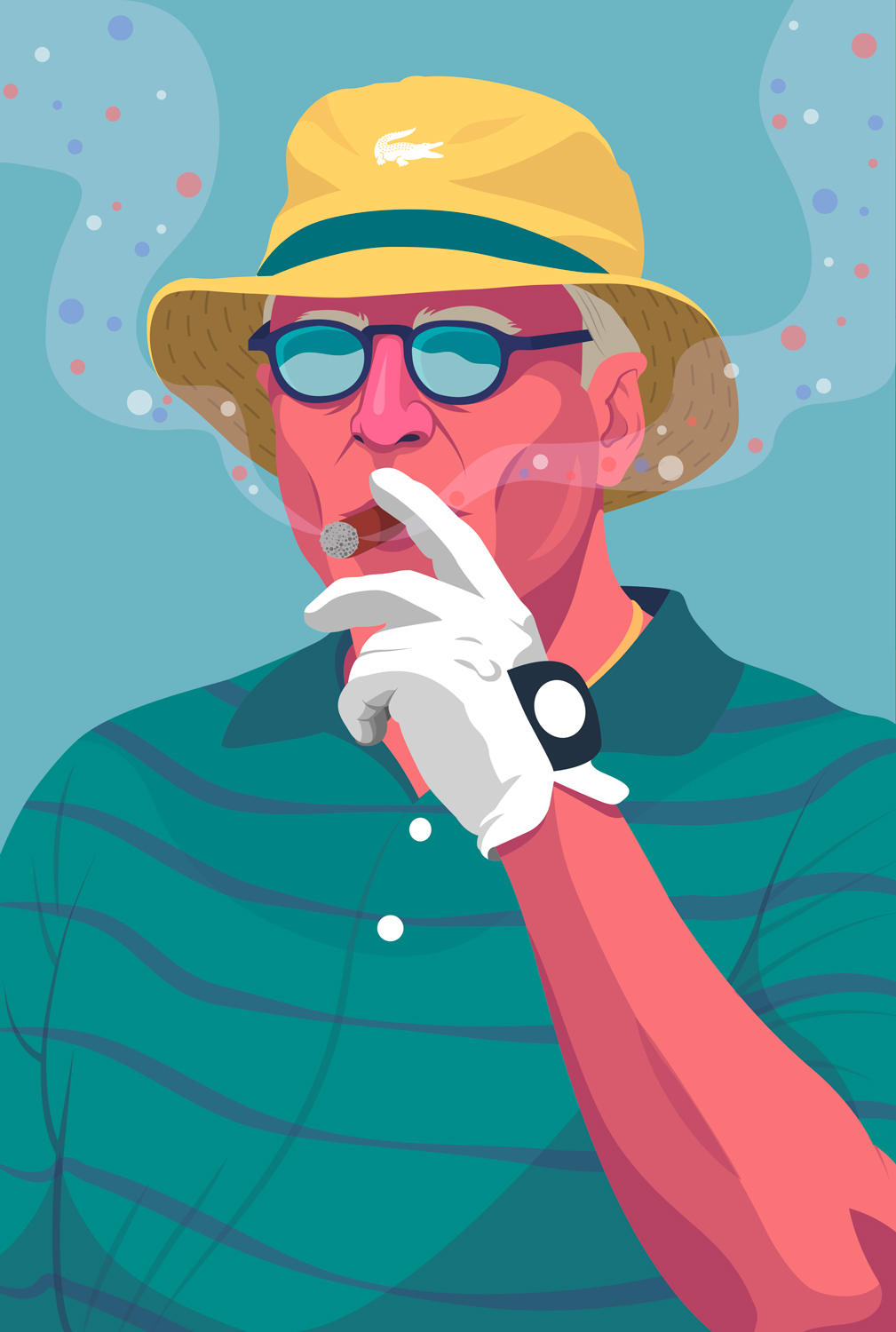 7. Where did you study?
I have not finished the graphic design career but I am really self-taught No he terminado la carrera de diseño gráfico pero realmente soy autodidacta.
8. Where do you see yourself in five years?
Digital nomad. Nómada digital.
9. What about in ten?
En la Casa Blanca (haha). No lo sé, prefiero no saberlo.
10. What do you hope to achieve with your art?
Leave my mark on the world and keep being real to myself. Dejar mi huella en el mundo y seguir siendo real a mi mismo.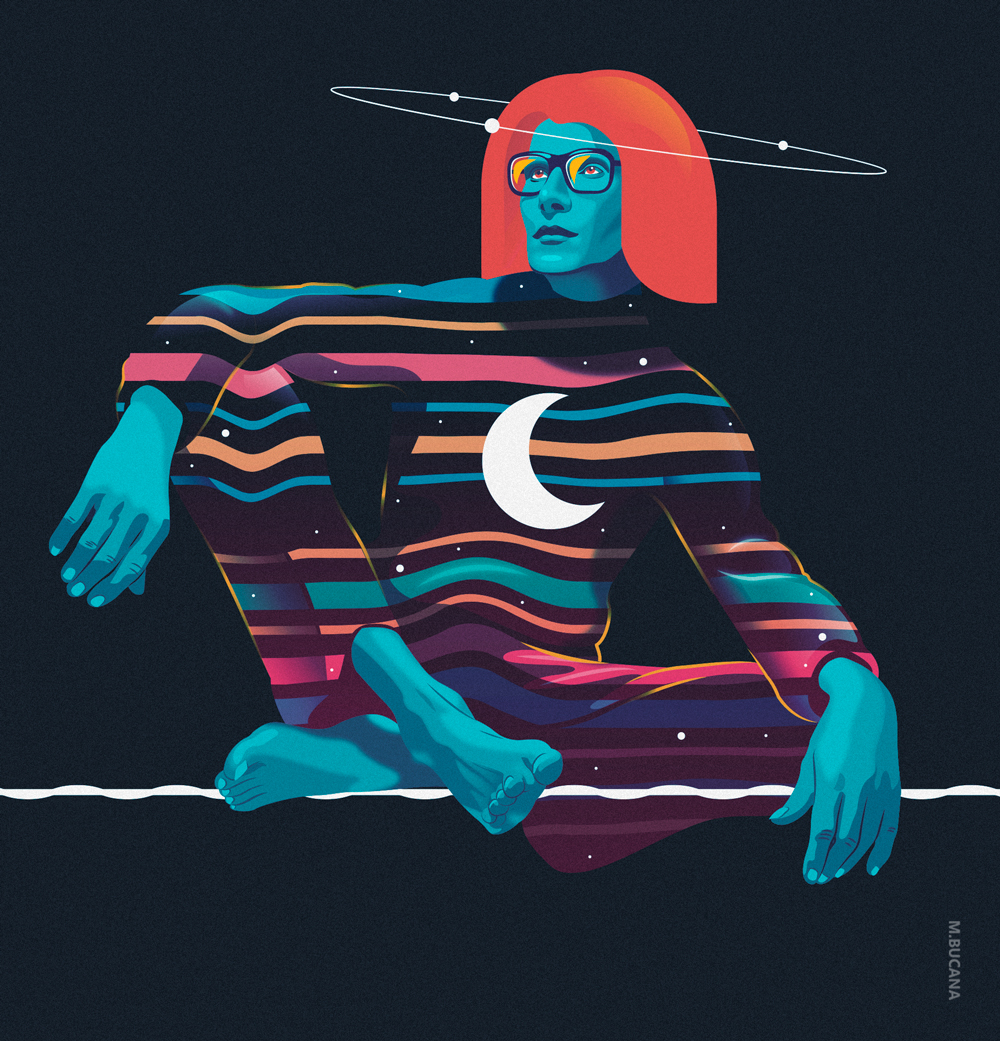 11. Now, tell us a little more about you as a person: what is your favourite food?
Calamares a la romana, Pakora y salmorejo.
12. Favourite book?
1984 by George Orwell
13. Favourite genre of music?
Hip hop boom bap, salsa, rare synthpop, etc. I love music. Hip hop boom bap, salsa, synthpop raro, etc. Me encanta la música.
14. What are your hobbies?
I usually play basketball, design, read and drink beer on the beach Normalmente suelo jugar al baloncesto, diseñar, leer y beber cerveza en la playa
15. If you weren't an artist, what would you be?
Something about sports. Algo sobre el deporte.