Instagram:
@bulgakovatatyana
Facebook:
www.facebook.com/smoonproject
Portfolio:
illustrators.ru/users/id17641
1. What's your story? Where are you from?
Tatyana Bulgakova , illustrator, born and based in S.Petersburg, Russia.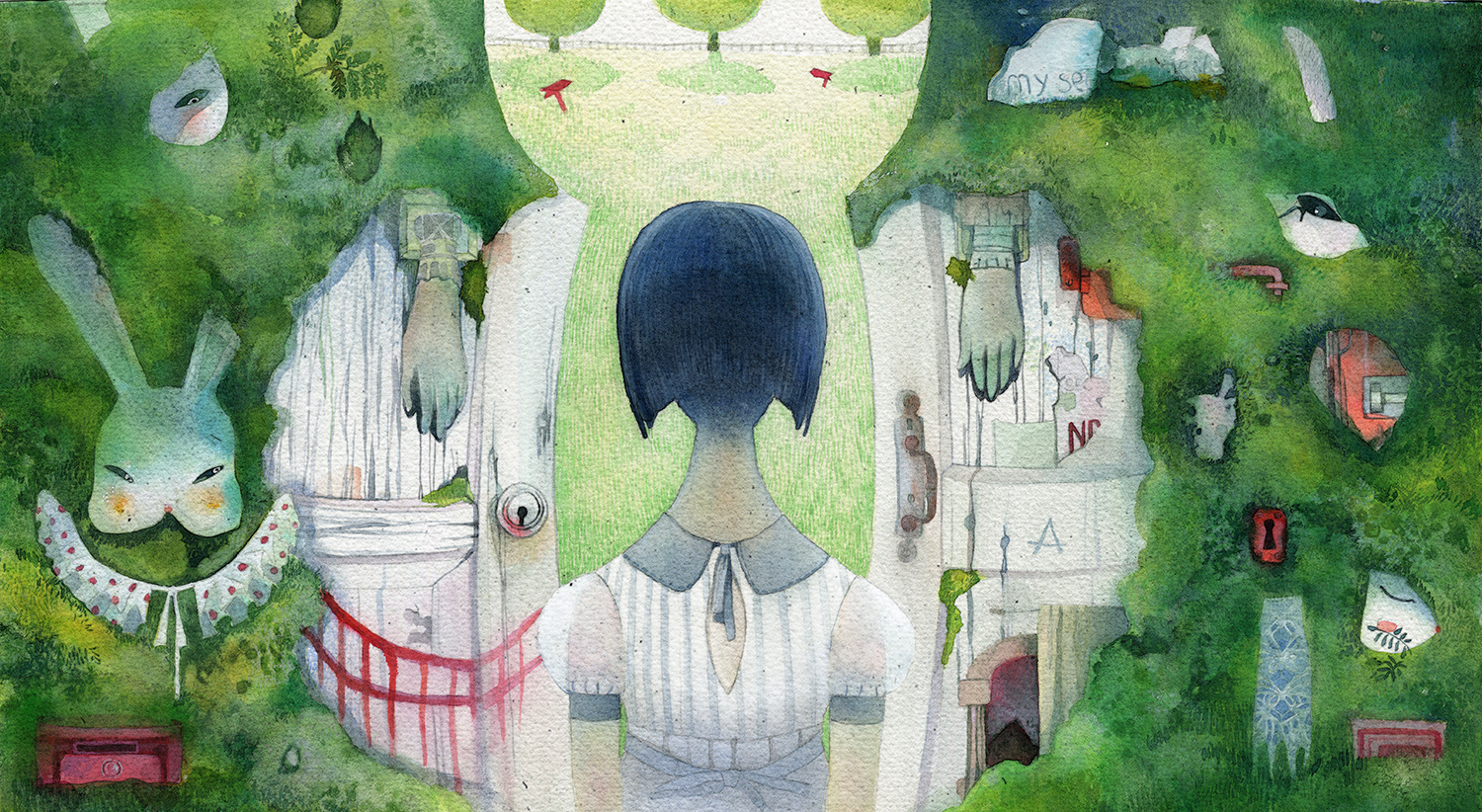 2. Tell us about your aesthetic.
I'm fond of drawing/painting everything that has a metamorphosis of forms and thoughts in it. I feel the passion sometimes to create a piece of wonder or to come closer to it each time I take a brush .
3. What is your favourite medium and why?
I use watercolours and tempera in my works.
4. What is your artistic process like?
The creative process is like the puzzle of strong feelings and emotions for me. Then some parts of images come , I catch them and connect them, cranky and mischievous they usually resist me. So I talk to them, argue, negotiate, love and finally I get what I get. So process isn't peaceful at all though with love for sure.
5. Who and/or what inspires your work?
I'm inspired with everything I touch, see, hear or smell. Then there's the re-ordering happening in my head: what I have liked, why so ,etc.
6. What role does art play in your life? How does it change the way you view the world?
I'm not sure what exactly the role the art plays in my life.I can't measure it. It's just there.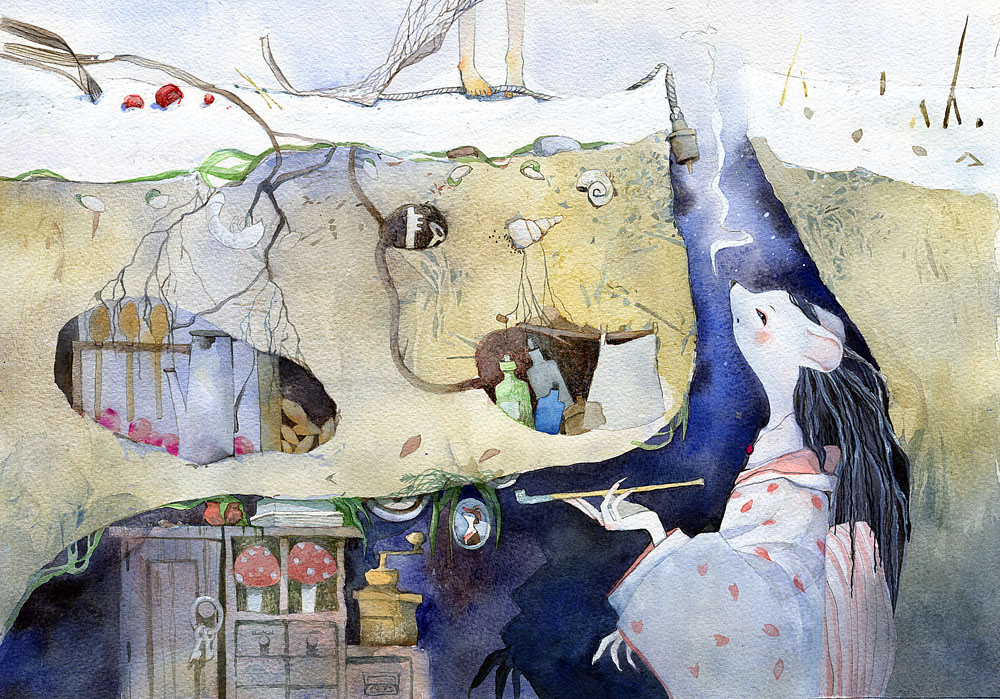 7. Where did you study?
I graduated from Russian state pedagogical University. A. I. Herzen, the faculty of fine arts and graphics. I have worked for 13 years as the teacher of fine arts after that.
8. Where do you see yourself in five years?
I hope to be safe and healthy in 5 years -that's quite enough for me and of course there should be my lovely family around.
9. What about in ten?
I have no idea, really.
10. What do you hope to achieve with your art?
I want to touch people's hearts with my art, so that the viewer had a sincere smile, laughed with joy or got sad, empathised and suddenly got his/her heart beating faster.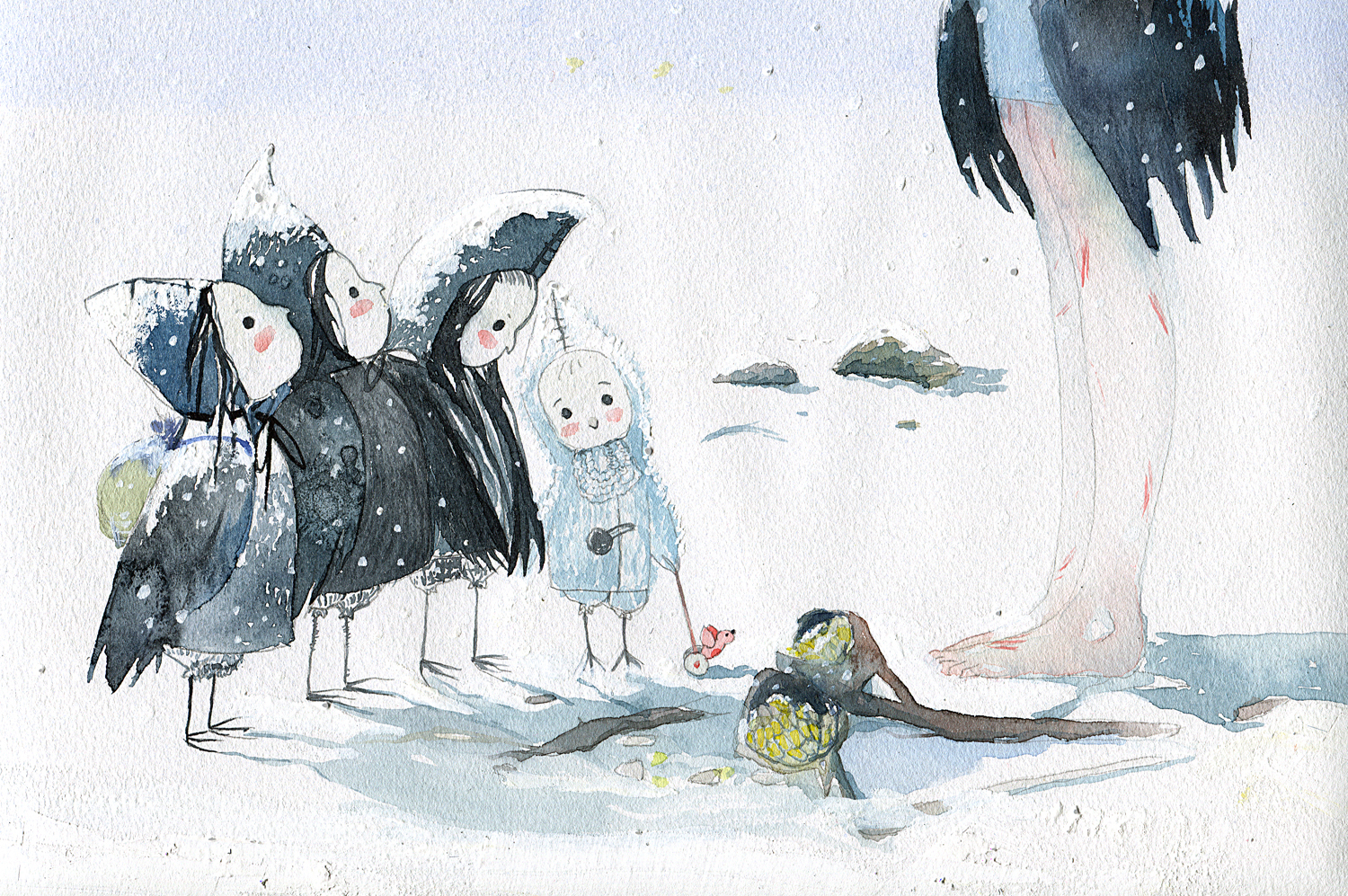 11. Now, tell us a little more about you as a person: what is your favourite food?
My favourite food is sushi with sake.
12. Favourite book?
Linor Goralik's "Alice returns home".
13.Favourite genre of music?
I like rock, electronic music and jazz.
14. What are your hobbies?
My hobby is to be a commander in my family, to give everyone strict instructions - that's what I like.
15. If you weren't an artist, what would you be?
I'd be a fashion designer or a chef, then I'd have spoilt a lot of fabric or food.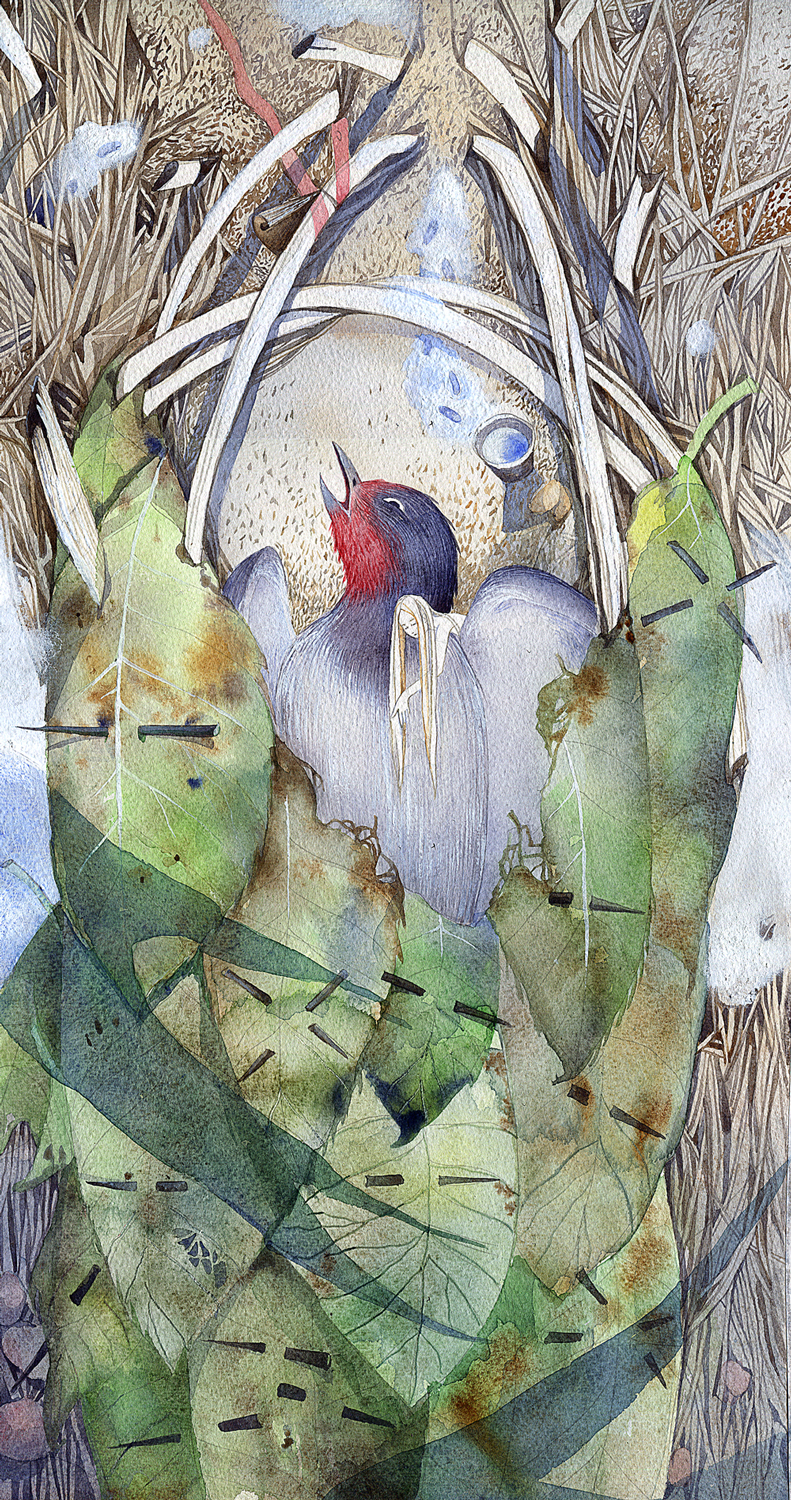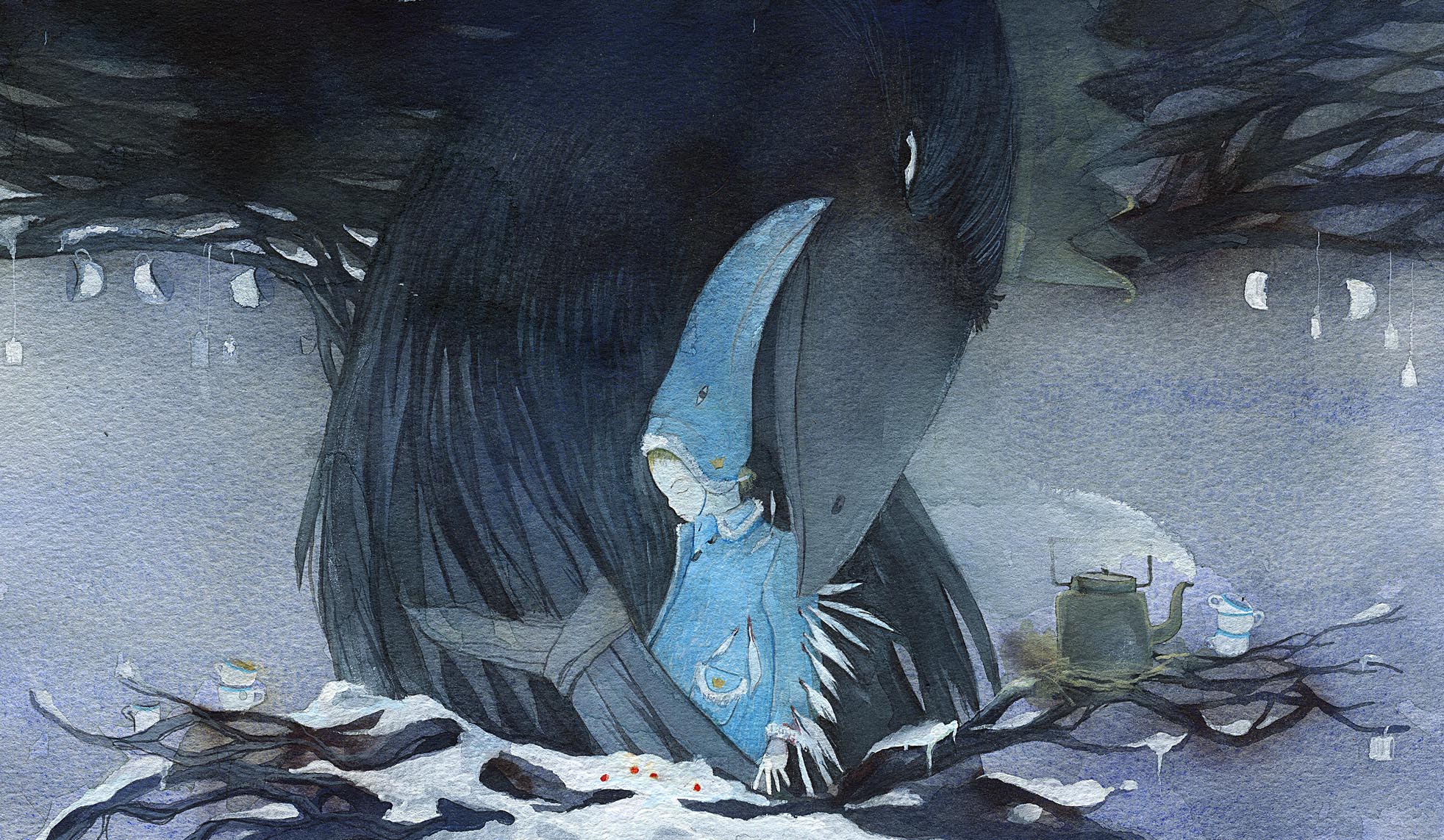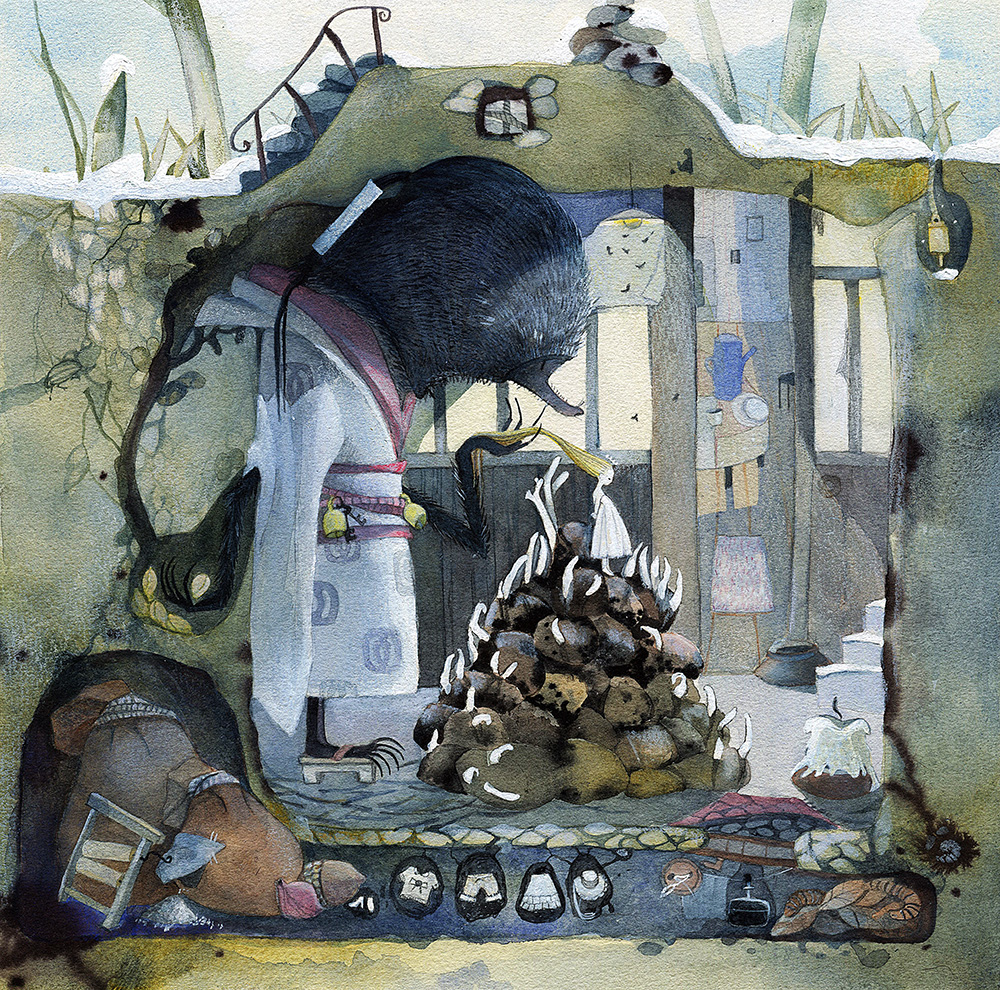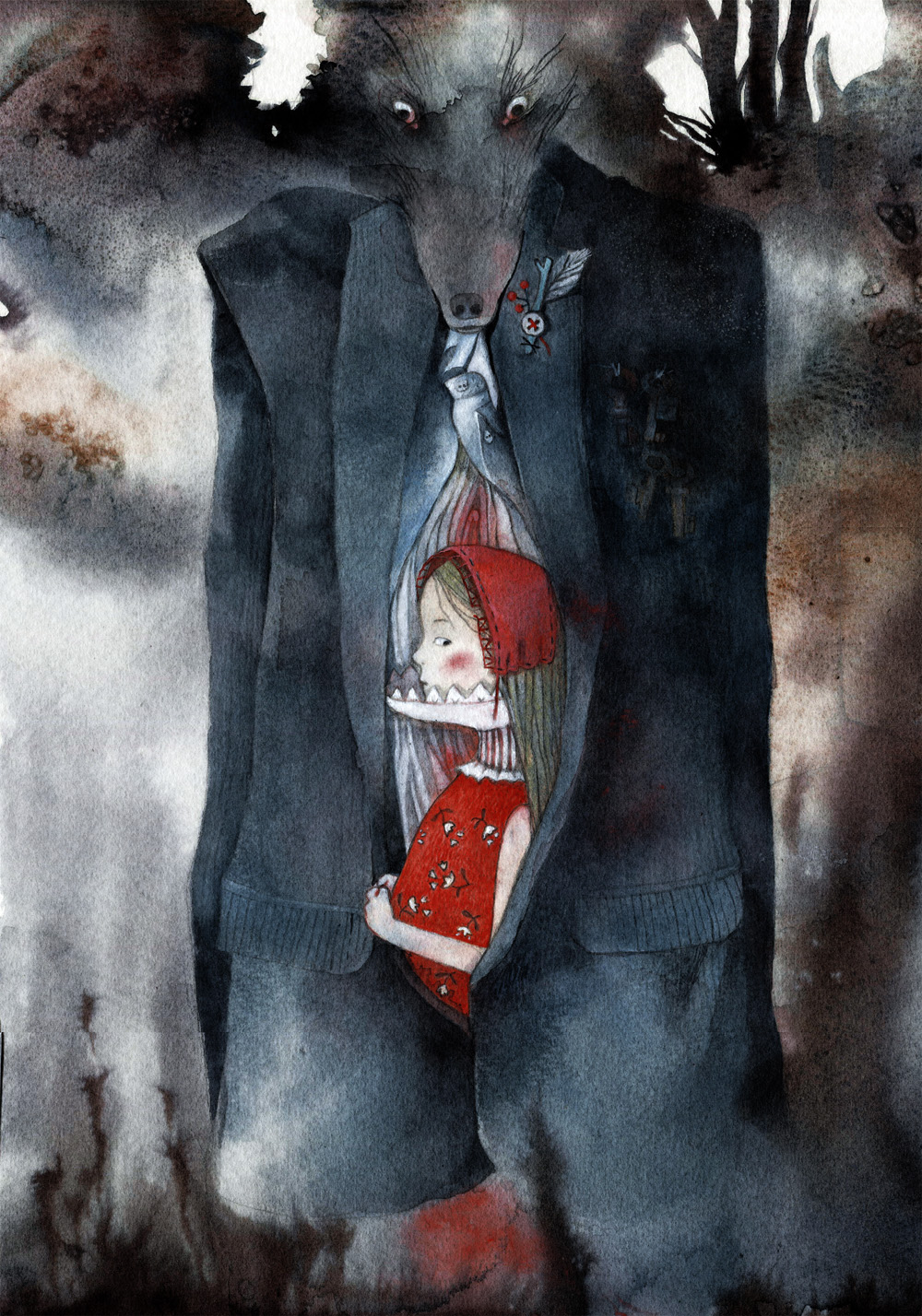 Curated by @talamaskanka, Ballpitmag curator for Russia