Instagram:
@burnbjoern
Facebook:
www.facebook.com/burnbjoern
Tictail:
burnbjoern.tictail.com
Website:
www.burnbjoern.com
1. What's your story? Where are you from?
When I was 16, I left the mountains of Northern Italy and went to the States to enter the wrestling game. After a while the lifestyle became too heavy, all the fights, the parties, the pain, I figured I need a change, so I escaped and started to try this drawing thing everybody is so hyped about, and here I am.
2. Tell us about your aesthetic.
The shapes and characters are pretty simple, mixed with some geometry, patterns a few colors and flat jokes.
3. What is your favourite medium and why?
Mainly I am drawing, it is easy I don´t need much more than paper, pencil, ruler, light table, laptop, scanner (just realized that it is quite a lot of things). Anyhow, I´m still discovering and improving new stuff all the time.
4. What is your artistic process like?
Usually, I needed an idea, a joke or a story before I could start to draw. Recently I like to start drawing and see where it takes me.
5. Who and/or what inspires your work?
Well there are a lot of things, so I´ll make a list: • the Internet • other peoples work and achievement • Failure • sub, youth, pop culture • Tribal Art • Friends • Enemies • mythology and fairy tales • Noodles
6. What role does art play in your life? How does it change the way you view the world?
Well, it helps me to see the world form a different perspective, a good old wrestling match does a similar trick.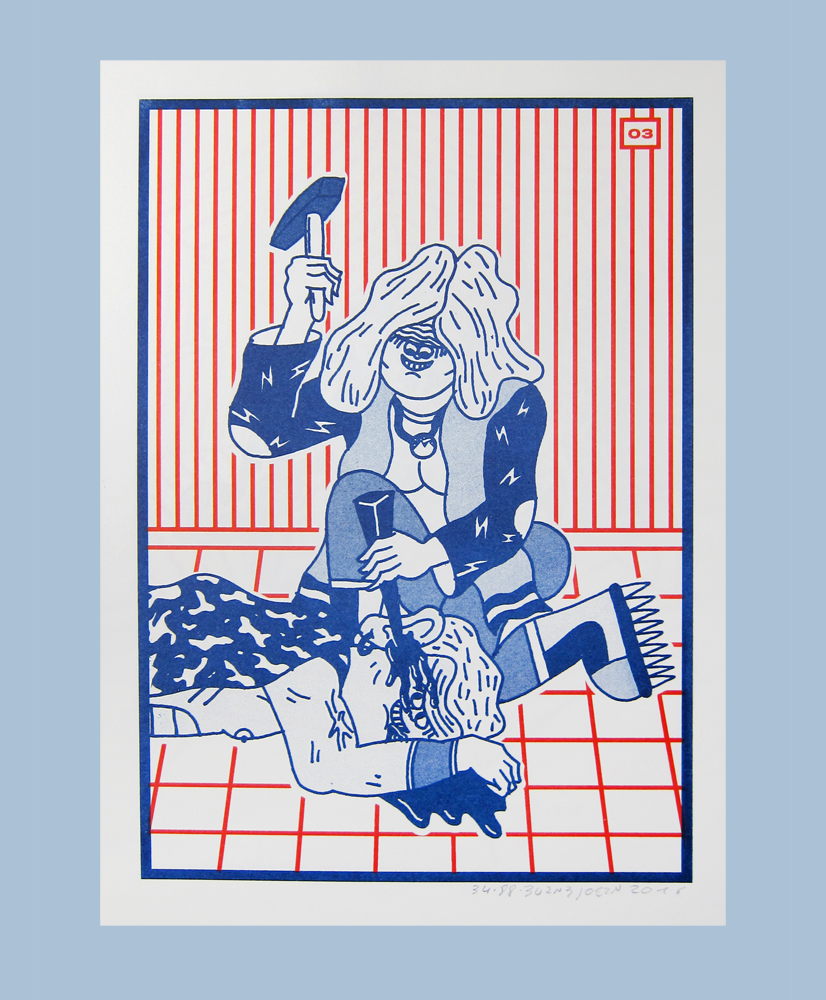 7. Where did you study?
Wrestling Academy in San Antonio.
8. Where do you see yourself in five years?
That is a question parents tend to ask, hehe, I am really not the planning type of person, I tend to avoid my own reality.
9. What about in ten?
Back in the ring.
10. What do you hope to achieve with your art?
Peace on Mars.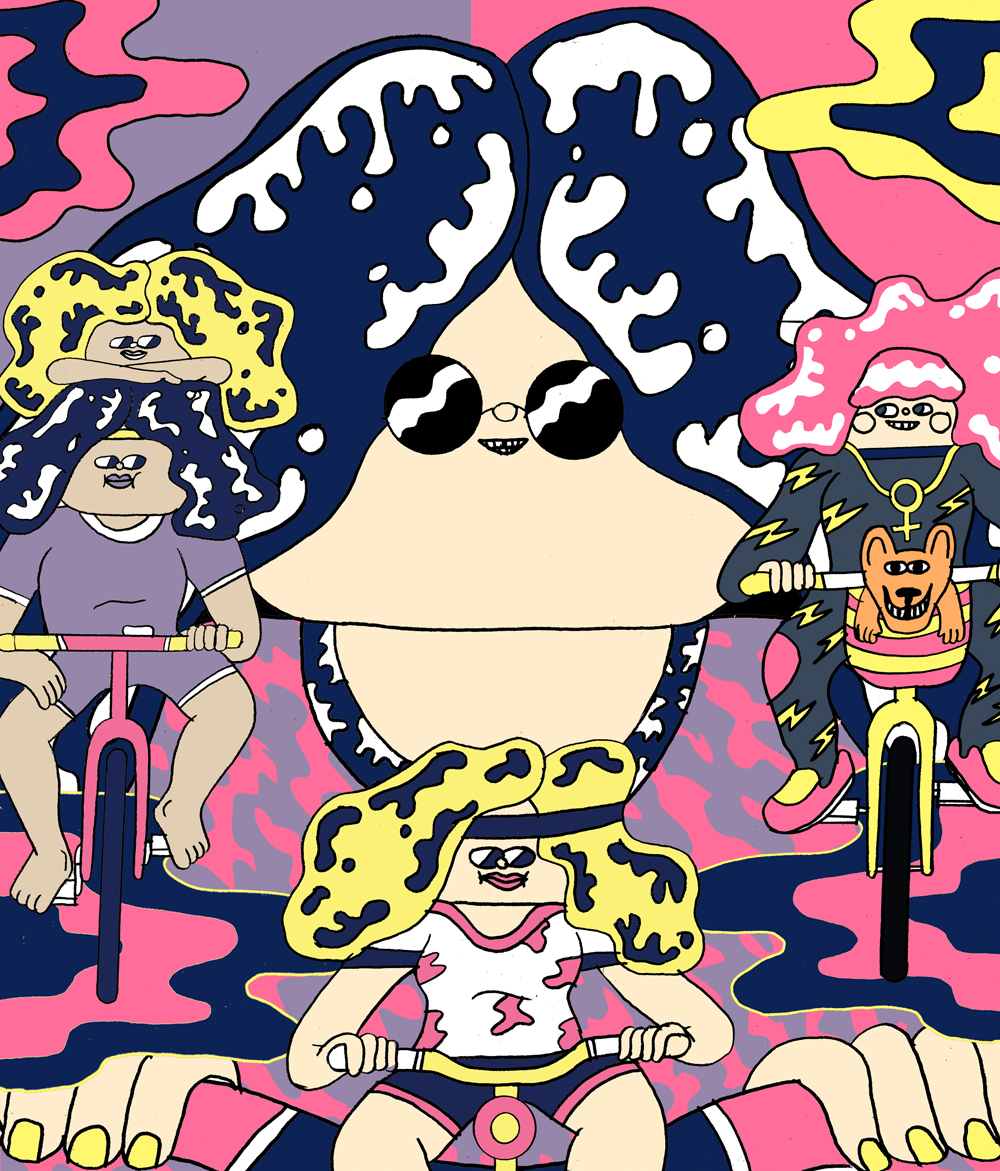 11. Now, tell us a little more about you as a person: what is your favourite food?
Food-wise, I tend to eat round food and noodles in any form.
12. Favourite book?
I look terrible on pictures by Ruvus Ravi.
13. Favourite genre of music?
I don´t listen much to music lately because I hurt my ear in a fight, but I love the sound of cars passing by, which is very a similar sound to the sound of waves.
14. What are your hobbies?
Not sure if I can count that as hobbies but escaping city life, going to the a lake, a mountain, a wood, or an island, and doing some camping gives me much pleasure and awakes my inner child.
15. If you weren't an artist, what would you be?
I might be a terrible farmer.