Instagram:
@burnsth1
Website:
www.thomasburnsstudio.com
1. What's your story? Where are you from?
I'm originally from Detroit, but grew up in Florida. I attended the University of Florida for my undergrad in Graphic Design. I received an MBA from Michigan State in Supply Chain Management and my MFA from the Savannah College of Art and Design in Illustration.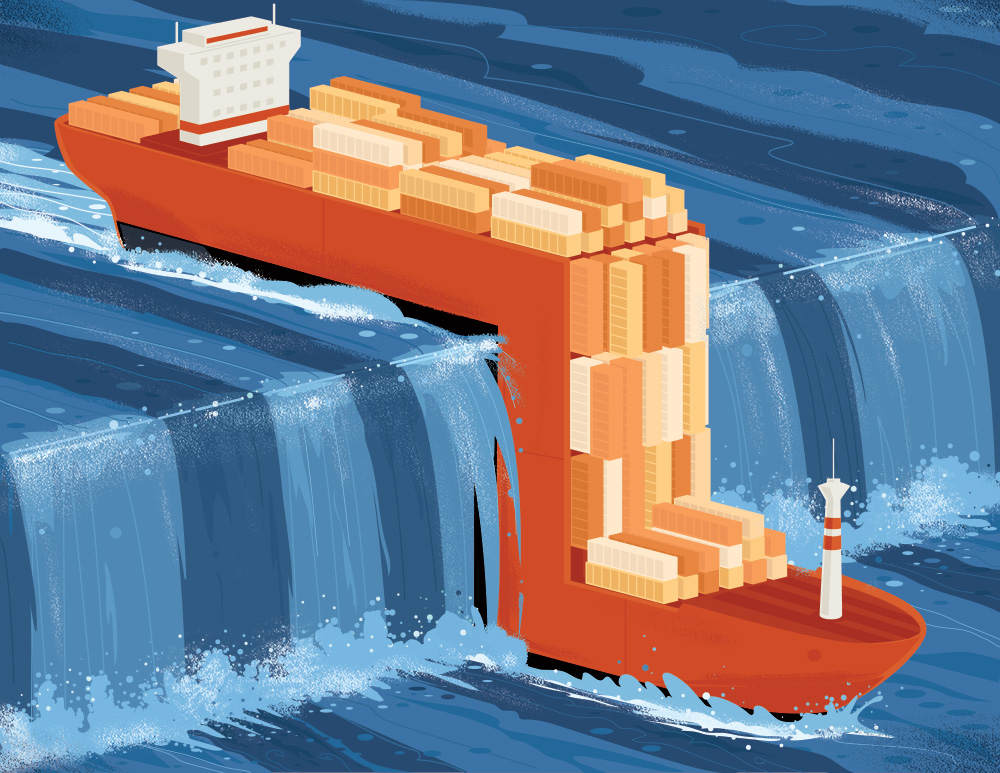 2. Tell us about your aesthetic.
My work is rooted in mid-century animation, illustration and design. I was heavily influenced by Chuck Jones, Tex Avery as well as Mary Blair and Eyvind Earle. I've always enjoyed wonky line work and bold colors.
3. What is your favourite medium and why?
I really enjoy working with Adobe Illustrator and Photoshop. Working with Illustrator stems directly from my days as a graphic designer. I tend to move and tweak layouts and compositions quickly which works well in Illustrator. I also really enjoy working in a sketchbook with pen and ink. I use rapidographs, which are another hold over from old school graphic design.
4. What is your artistic process like?
I start with pen and ink thumbnails in a sketchbook usually doing many variations of an idea or composition. I like the immediacy of working traditionally at this stage. I jump right in to Illustrator to start working with color and final composition. I don't usually scan in thumbnails and work over them. I like the freedom to tweak the image as I go along.
5. Who and/or what inspires your work?
A lot of mid-century illustration, and architecture as well as contemporary illustration, fine art, and animation.
6. What role does art play in your life? How does it change the way you view the world?
I'm thinking about or creating art every day. I'm either working on an illustration, teaching in class, or working in my sketchbook. I'm constantly thinking of ways to create work for clients, self-directed projects or how to monetize work I've already done.
7. Where did you study?
I attended the University of Florida for my undergraduate degree in Graphic Design. I received my MBA from Michigan State in Supply Chain Management and my MFA from the Savannah College of Art and Design in Illustration.
8. Where do you see yourself in five years?
I see myself teaching, (I'm currently a Professor of Illustration at the Savannah College of Art and Design, Atlanta campus) and doing commission work. I really enjoy interacting with students and faculty. It's a joy to watch students develop over their time in school. I enjoy sharing and creating with them and introducing them the world of illustration. I also learn a lot from the students as well.
9. What about in ten?
I'd love to be doing the same thing I was doing in five years!
10. What do you hope to achieve with your art?
I love telling stories and solving problems. Each new piece is an opportunity to show a solution to a design or illustration problem whether it be editorial, advertising or poster illustration. It's always my hope that my work resonates with people and they derive enjoyment from it.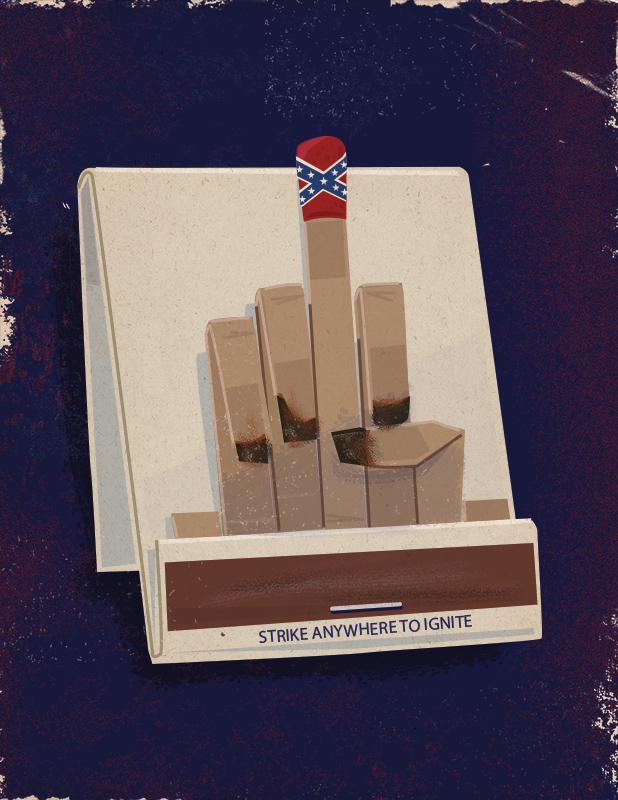 11. Now, tell us a little more about you as a person: what is your favourite food?
Anything I can grow in the garden. It's always fun to make a meal out anything you put time and effort into to grow. We have a large garden as well as several fruit trees. When you harvest 200 apples you have to get inventive with how to use them.
12. Favourite book?
Tough question. I don't think I can pick just one. I'd have to say JRR Tolkien, any Arthur C. Clarke, or any Ben Bova book
13. Favourite genre of music?
I'm all over the place with music, classic rock, 90s grunge, 80s pop, a little jazz, a little alternative. Whatever!
14. What are your hobbies?
I enjoy running, cycling, reading and gardening.
15. If you weren't an artist, what would you be?
I'd be working in supply chain management dreading every day of work biding my time until retirement. I honestly can't imagine doing anything else besides being an artist.