Instagram:
@butter_pups
1. What's your story? Where are you from?
I'm Molly, and I'm a book editor living in Brooklyn, NY. I learned to knit in elementary school, started hand piecing and quilting after college, and taught myself to embroider after that. I also write poetry.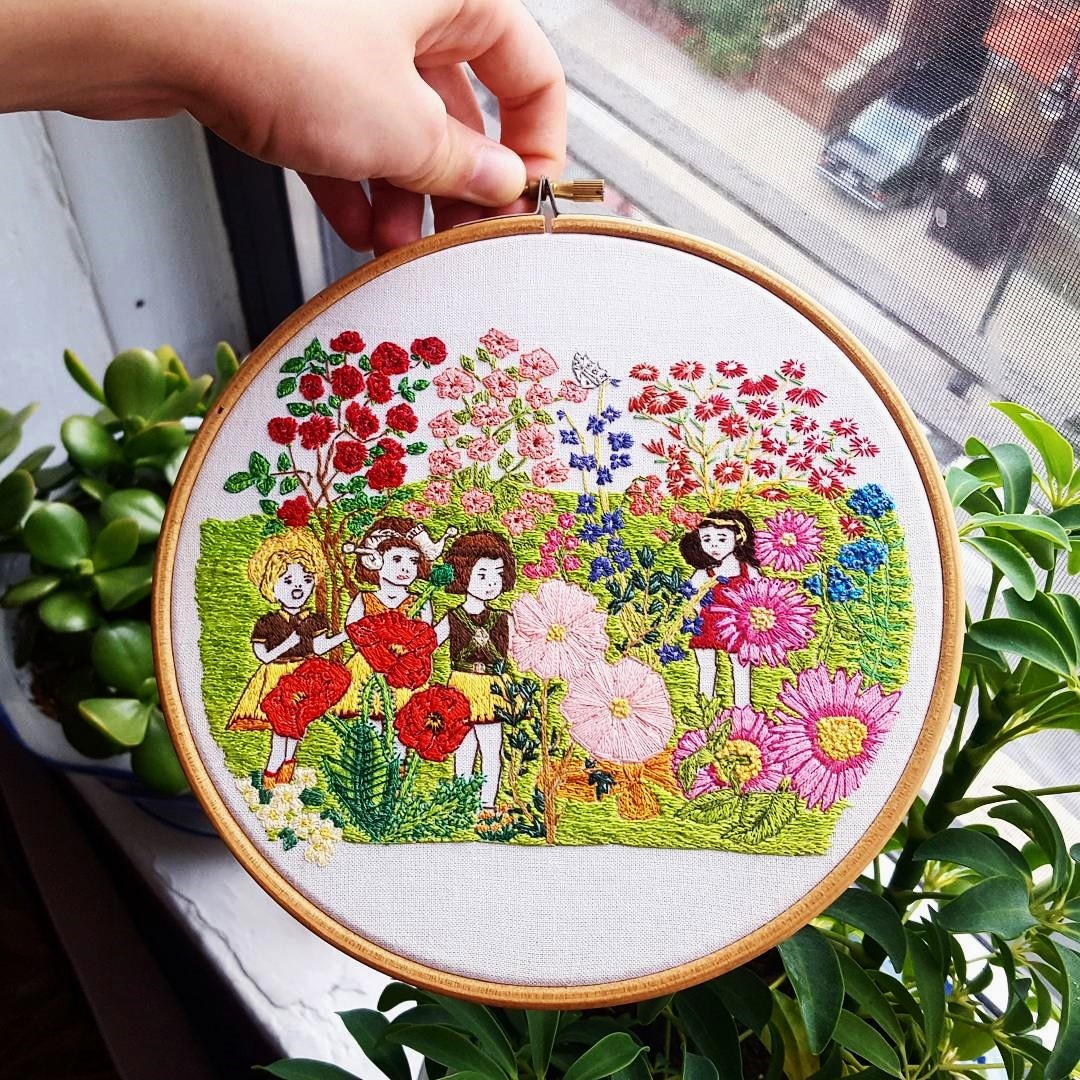 2. Tell us about your aesthetic.
I like the strange, the small, the colorful, and the surreal.
3. What is your favourite medium and why?
Embroidery. I like the visceral sensation of creating something physical from thread and fabric and all of the textural possibilities therein.
4. What is your artistic process like?
I usually draw out the design on the fabric before beginning to stitch.
5. Who and/or what inspires your work?
I'm inspired by artists like Henry Darger, Leonora Carrington, Hieronymous Bosch, and Edward Gorey. I like to translate paintings into a new medium, and sometimes even make them wearable.
6. What role does art play in your life? How does it change the way you view the world?
Art creates depth for me. It creates access into the unexamined and remote, and allows expression of the internal. To find (or make) meaning in detail, or in the abstract.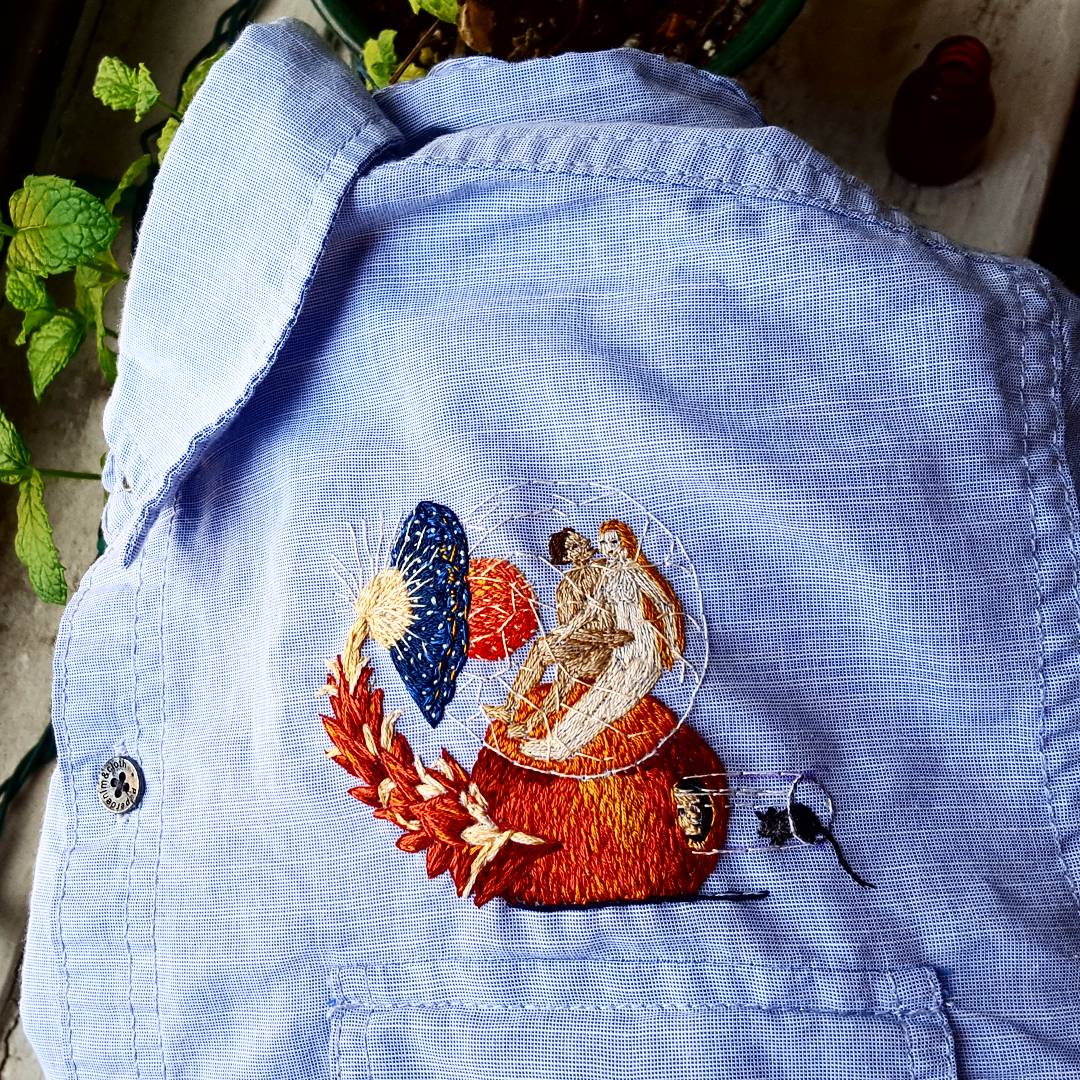 7. Where did you study?
The school of embroidery, located on my couch with Forensic Files playing in the background. But I got my BA at Sarah Lawrence College in comparative literature.
8. Where do you see yourself in five years?
I hope to be creating more original work of my own design, and also experimenting with different ways of making it wearable.
9. What about in ten?
Yikes! Who knows! Someone else said they thought they'd have cool hair and a few cats. Sounds like an admirable goal, and I hope to follow in their inspiring footsteps.
10. What do you hope to achieve with your art?
I like to introduce people to artists I love, and I want people to reconsider embroidery, which has long been undervalued as "women's work."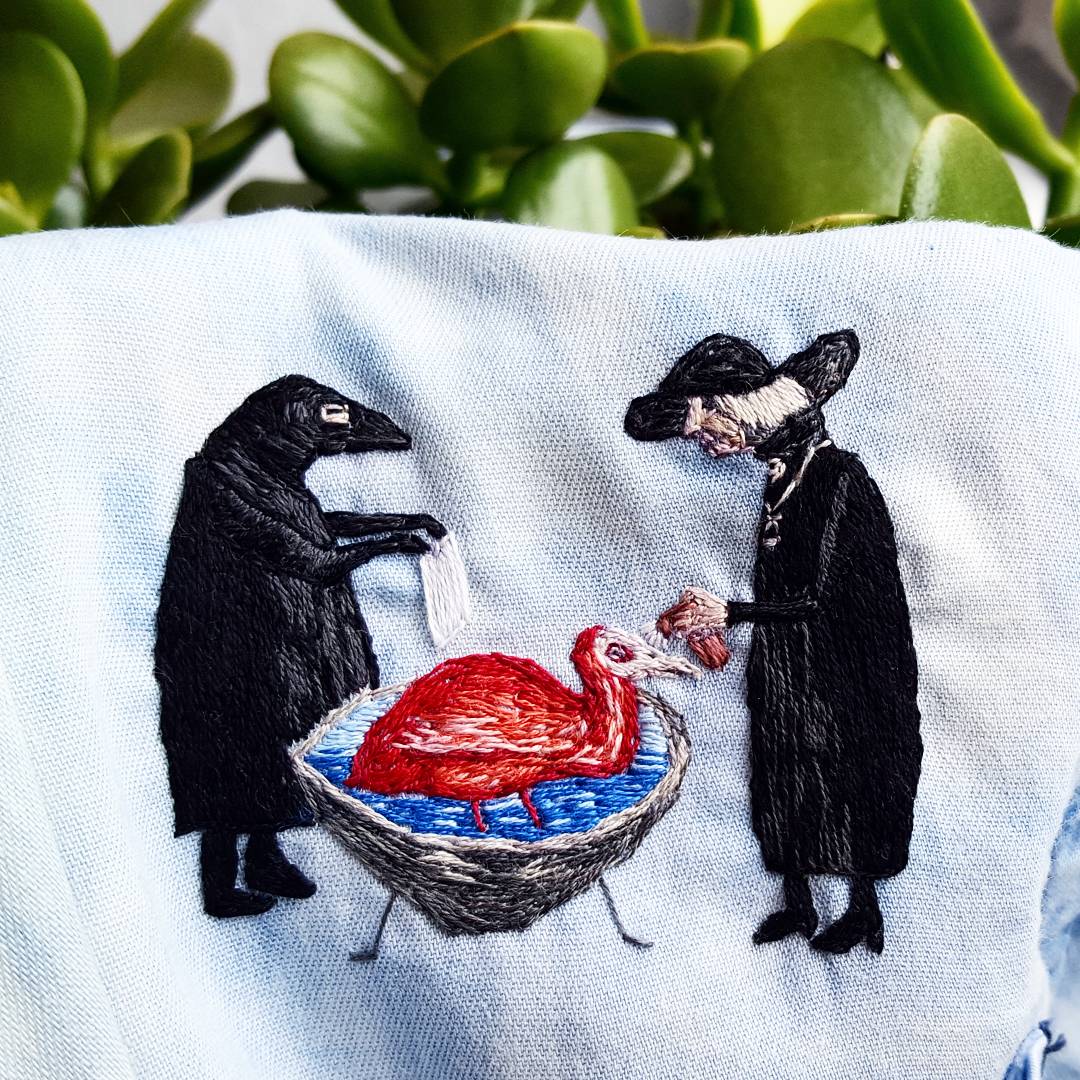 11. Now, tell us a little more about you as a person: what is your favourite food?
I'm a fan of animal fats.
12. Favourite book?
High on the list are Proust's In Search of Lost Time and Musil's The Man Without Qualities.
13. Favourite genre of music?
Post rock, classical, minimalism, blues. Especially Godspeed You! Black Emperor, Philip Glass, Nina Simone. I like death metal, too. ;)
14. What are your hobbies?
Exploring, running, hiking, skiing, baking, piano, guitar, dance, plant mothering, looking up weird things on Wikipedia, and consuming film, museums, books, music, food, and countries. I get bored easily!
15. If you weren't an artist, what would you be?
I don't self-identify as an artist, but I do like to create in one way or another. Maybe a luthier, a midwife, or a scientist.