Instagram:
@byannabay
Behance:
www.behance.net/annevandenberg
Website:
www.annabay.nl
1. What's your story? Where are you from?
My name is Anne van den Berg, I'm an illustrator from the tropical south of The Netherlands and work under the name Anna Bay.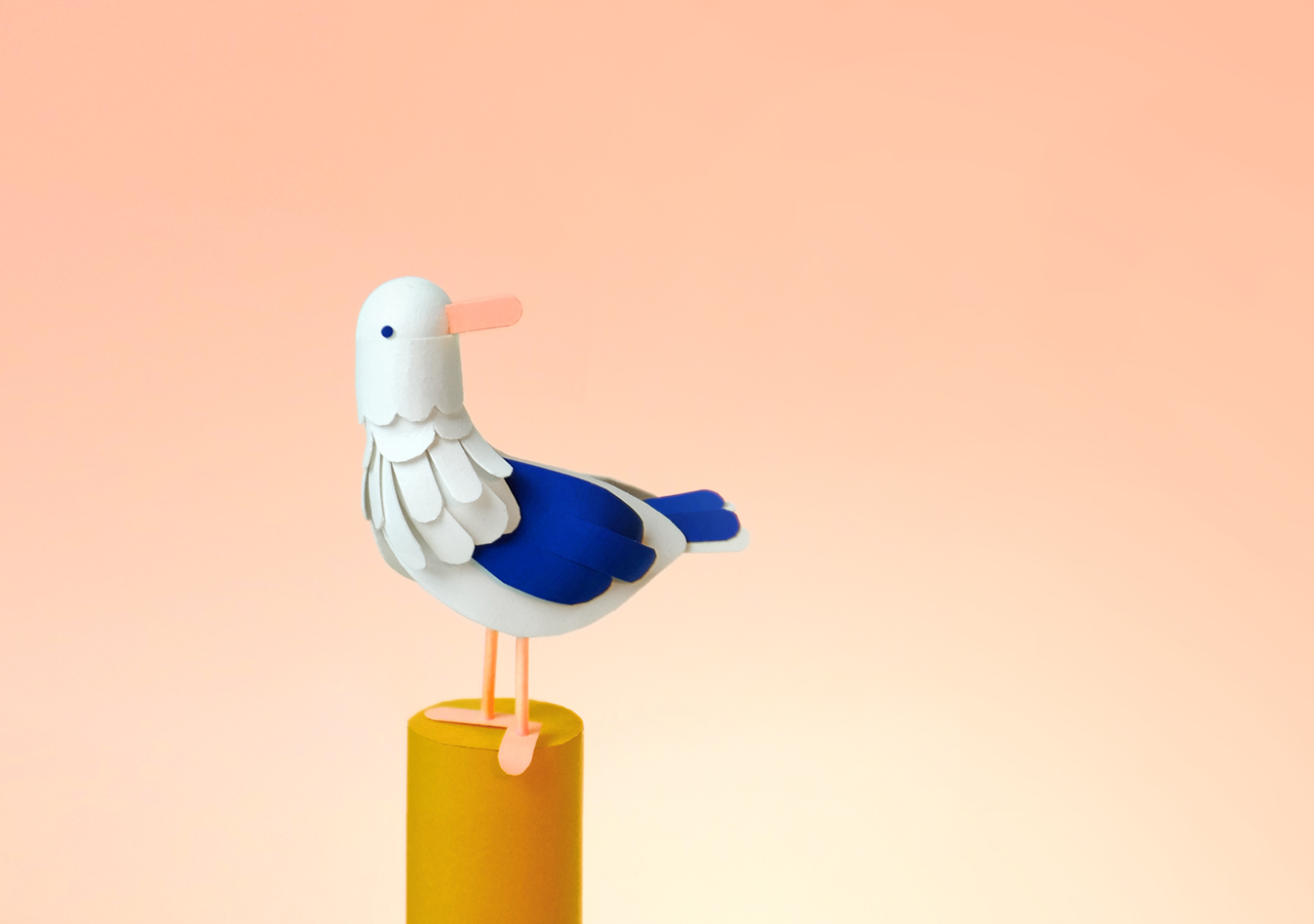 2. Tell us about your aesthetic.
I get very excited about colour schemes that balance on the edge between ugly and the most beautiful thing ever. And I like to keep my work as minimalist as possible. I like figuring out how much I can leave out and still tell the story. A big part of what my work looks like is determined by the limits of the materials I use. I love working with these limits and let them guide me. Paper for instance can only bend one way at a time, which forces me to keep shapes simple. Ideally it all turns out looking a little bit clumsy and awkward. I use light to support what I want to convey and I prefer my pictures to look soft and smooth.
3. What is your favourite medium and why?
A trio of paper, light and camera. I enjoy the process of figuring out what something looks like when translated to paper. Then search for the best way to bring it to life using light. There's a certain level of unpredictability to it. I can imagine what it will roughly look like when I'm designing. But when everything comes together shadows arise, the color of the paper turns all kinds of shades and there's coloured light bouncing of the objects which makes for even more hues. This painting with light feels magical to me. I do love to experiment and combine paper with other things you find in and around the house like spices, wood, rocks, earrings, ice, you name it. But there's always paper involved.
4. What is your artistic process like?
I read the brief and then do some chores around the house or go running. Usually ideas come popping up. I pick a concept that feels best. Search for pictures of the objects I want to make and decide what they look like when I translate them into paper. I pick colours from my collection of paper that fit the message/feeling I want to convey and the objects that make up the illustration. When colours are a given I think of ways to make them interesting to me. It's important to get this step right because I can digitally change the colours a little bit later on, but not a whole lot. Sometimes I make a sketch. Then I start making the props I need, most of the time I get lost in the details and decide I have to lose some. After that it's set building time, then lighting and shooting. I use a little photoshop, mostly to adjust levels and colours a little bit. And for removing wire if I used any. During the whole process I am in touch with Rutger Paulusse, who acts as a creativity catalyst, extra bonus art director and coach. He's there whenever I am stuck. And when think I am done but he knows I can do better. It's such a gift to have someone around that knows exactly what you like, what is important to you and when a little bit of extra effort can take the image to a next level. The perfect pair of fresh eyes.
5. Who and/or what inspires your work?
Everything and anything. Light, shadows, colour, people, emotions. I see beauty in everything. I've got a bunch of ideas for self-initiated projects that are about the way women and men relate to each other and about feeling at comfortable in one's skin. But I can't find the time to execute them, which is mostly a good thing.
6. What role does art play in your life? How does it change the way you view the world?
If you call illustration art it's what makes my world go round. I have always thought that I'm not good with words, but I do have a lot to say, I like to respond to what happens around me. So I let my images do the talking. In a broader sense; I love the way art makes it possible to see the world through somebody else's eyes. It's fascinating to me how different but at the same time incredibly similar we all are. Art creates an understanding.

7. Where did you study?
St. Joost academy in Breda. A comfortable academy in a charming old building surrounded by nature and filled with like-minded people. Felt right at home there and didn't like it at all when I graduated and had to leave. Luckily life got even better after that.
8. Where do you see yourself in five years?
Similar to now, doing what makes me happy, making beautiful things. But more skilled and experienced of course. I'm not a fan of big long-term plans. When you don't expect anything, everything is a gift. And I like gifts. So I trust that fitting opportunities will cross my path at the right time. I would like to have a dog though..
9. What about in ten?
Same but older dog.
10. What do you hope to achieve with your art?
To evoke a sense of wonder and show the strength in fragility. Help amplify positive messages.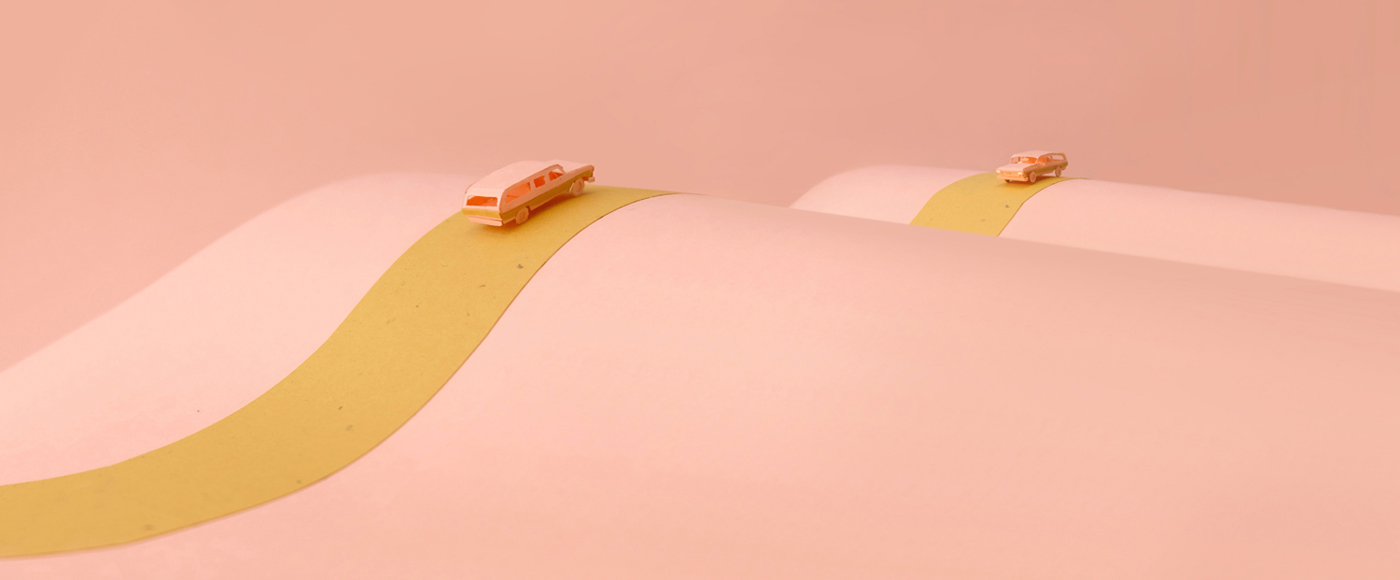 11. Now, tell us a little more about you as a person: what is your favourite food?
https://www.jamieoliver.com/recipes/pasta-recipes/wonderful-wild-garlic-and-sausage-fusilli
12. Favourite book?
I don't have a clear favourite. I like reading about human behaviour, sexology , gender, body image and things like Buddhism, synchronicity and art.
13. Favourite genre of music?
Dub.
14. What are your hobbies?
Dancing, cooking, entomology, taking pictures, making natural cosmetics, vegetable gardening and people watching.
15. If you weren't an artist, what would you be?
A designer of tools and aids for people who are in some way physically impaired, a sexologist or an anthropologist.