Instagram:
@bymeilne
/
@meilne
Behance:
www.behance.net/meilne
Website:
www.melissa-ya.com
1. What's your story? Where are you from?
Heya, I'm Melissa! I'm a graphic designer and illustrator based in Sydney. Illustrating is still pretty fresh to me. I only started taking illustration seriously mid-way last year, through a year-long project where I attempted an illustration a day. Growing up, there was always a clear distinction between design and illustration, in that I always gravitated towards the former. I'd froth over typography choices and layout design - never confident in my fine art skills - so it's super interesting to see how illustration plays an integral element in my work now.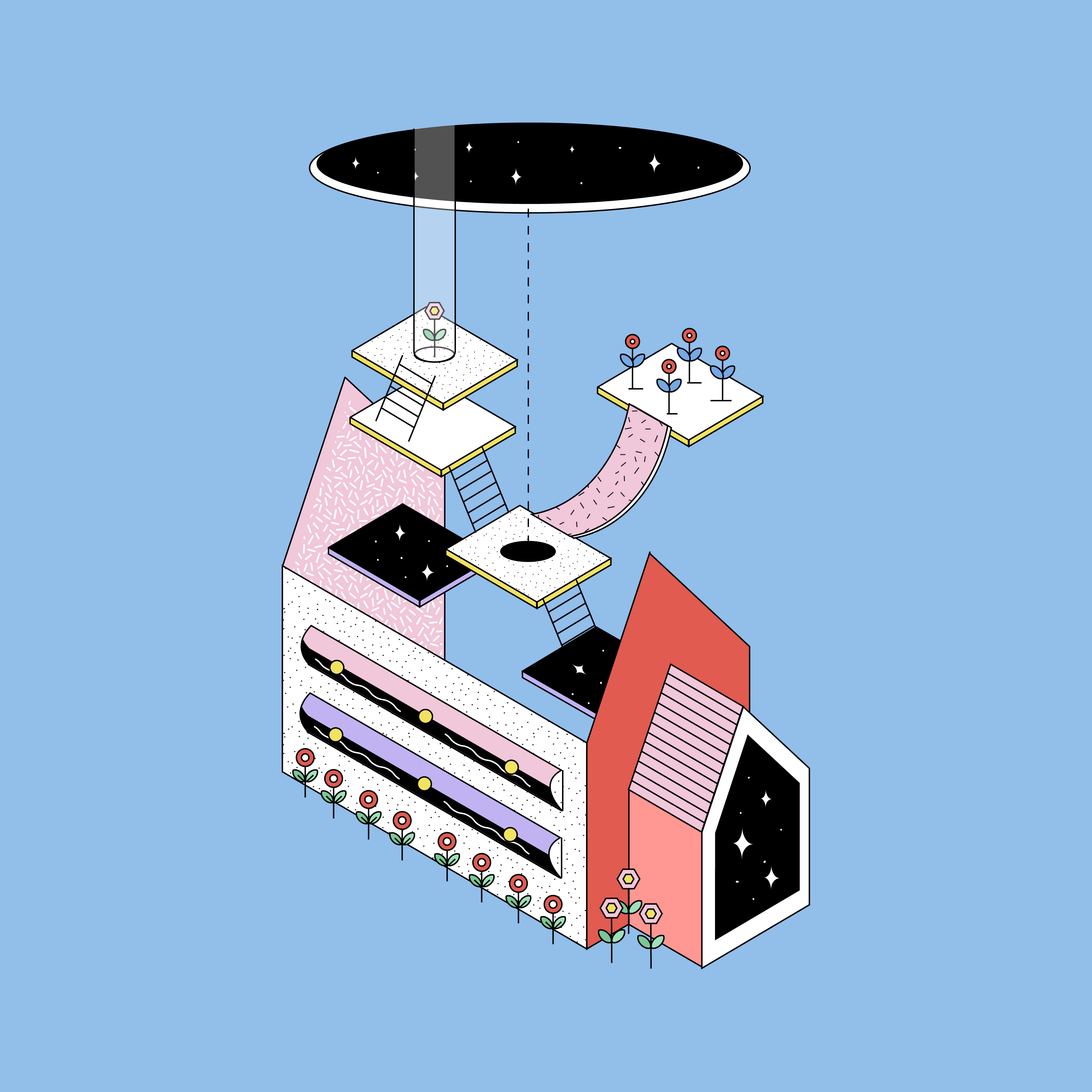 2. Tell us about your aesthetic.
Inconsistently consistent, but versatile - I ricochet constantly between styles. I started off illustrating in a flat design aesthetic, which focusses on geometry, line & isometric work. This progressed to playing around with textures, line work, patterns and organic shapes. I value close attention to detail, clean lines and negative space. Colours also play a huge part in my work - I would argue that 90% of my illustration features the colour combination of pink and blue.
3. What is your favourite medium and why?
I'm most comfortable working digitally, because of the creative freedom it gives. I'd love to experiment more with traditional methods. I spend waaaaay too much time in front of a computer screen.
4. What is your artistic process like?
Colour palette comes first, then subject matter comes after. Most of my work has no emotional significance, in that I focus strongly on aesthetics over meaning. I'd like to change this soon though, by integrating stories and hiding parts of myself in my work.
5. Who and/or what inspires your work?
Colour and still life. I adore the works of ohgigue, Maddy Young and Tallulah Fontaine, because of how powerfully emotional and meaningful their works are (something that my work lacks).
6. What role does art play in your life? How does it change the way you view the world?
I like the opportunity it gives me to connect and learn off other creative people. I'm never not learning, so it's super interesting to see how differently others approach a problem or utilise their technical skills.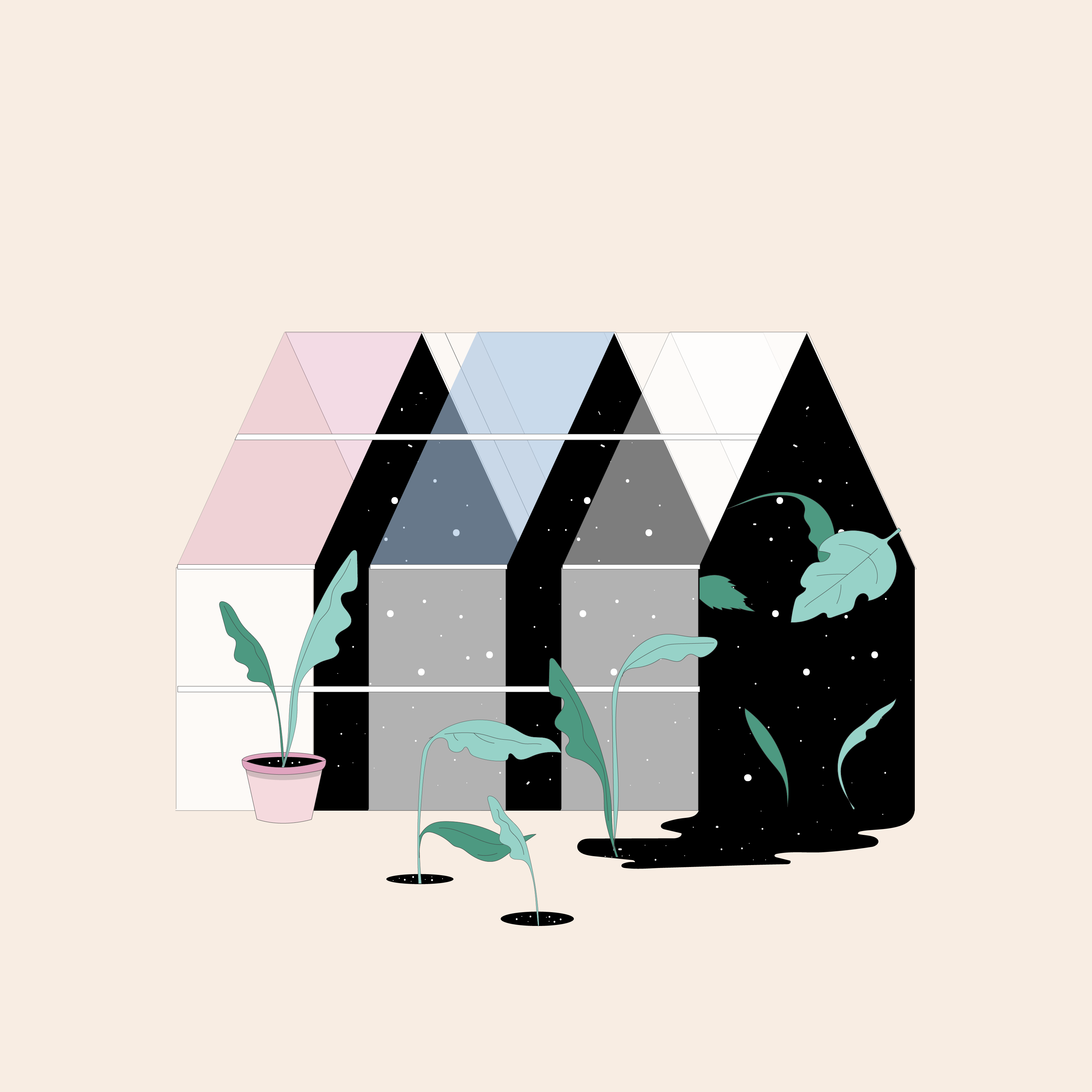 7. Where did you study?
I'm currently undertaking a Bachelor of Design at the UNSW Art & Design.
8. Where do you see yourself in five years?
Working on passion projects and balancing that with industry/client-based work. I'm still at the stage where I'm growing as a designer/illustrator; finessing my technical skills, experimenting with different forms and gaining experience.
9. What about in ten?
Again, hopefully still having opportunities to create! At that point, I'd like to believe my creative process has changed overtime, my technical skills have improved immensely, becoming multi-disciplinary across a range of design-related fields. I'd love to work elsewhere other than Sydney, work as a freelancer, maybe become an Art director… who knows? It would be a dream if I held a job relating to sustainable or transition design, something that is extremely challenging but immensely fulfilling.
10. What do you hope to achieve with your art?
Influence others with different artistic styles. Push those who lack the motivation to create. Make people go, "Damn, that looks really good".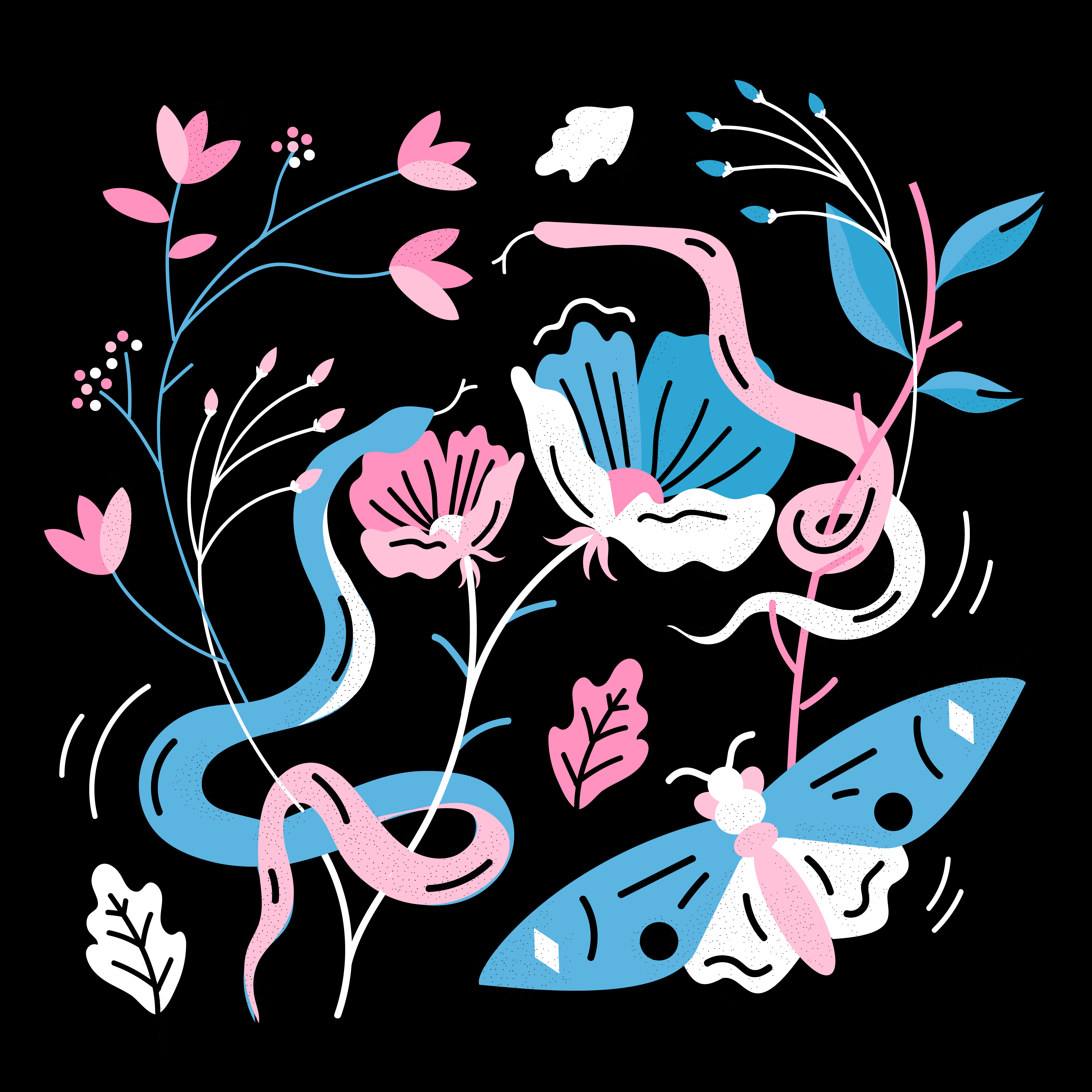 11. Now, tell us a little more about you as a person: what is your favourite food?
Strawberries!
12. Favourite book?
My most loved and read book is "1984" by George Orwell. I read it when I was fifteen, and it's stuck with me ever since. I love how (in a very tragic way) the world in that story is colliding with ours, and has been for the past couple of years.
13. Favourite genre of music?
It ranges from R&B to dream wave to lowfi - I like to spend time exploring Soundcloud for artists who remix existing songs.
14. What are your hobbies?
Reading, collecting enamel pins, listening to podcasts, cinema and photography.
15. If you weren't an artist, what would you be?
In a different timeline, I might have stuck to studying Psychology and became a Psychologist. In another, a crime tech analyst or a wedding planner.