Instagram:
@byuljitsalon
1. What's your story? Where are you from?
I was born in Korea but mostly spent school days in Vermont and Los Angeles. I wasn't talented in art but I started to doodle and write a daily diary. When I realized that my diary inspired me a lot, I went to art school in LA to study illustration. After graduation, I did many exhibitions and participated in an art fair in LA and Korea. Now, I am the owner of 'Byuljitsalon' which means, art salon where people can enjoy colorful illustrations of mine.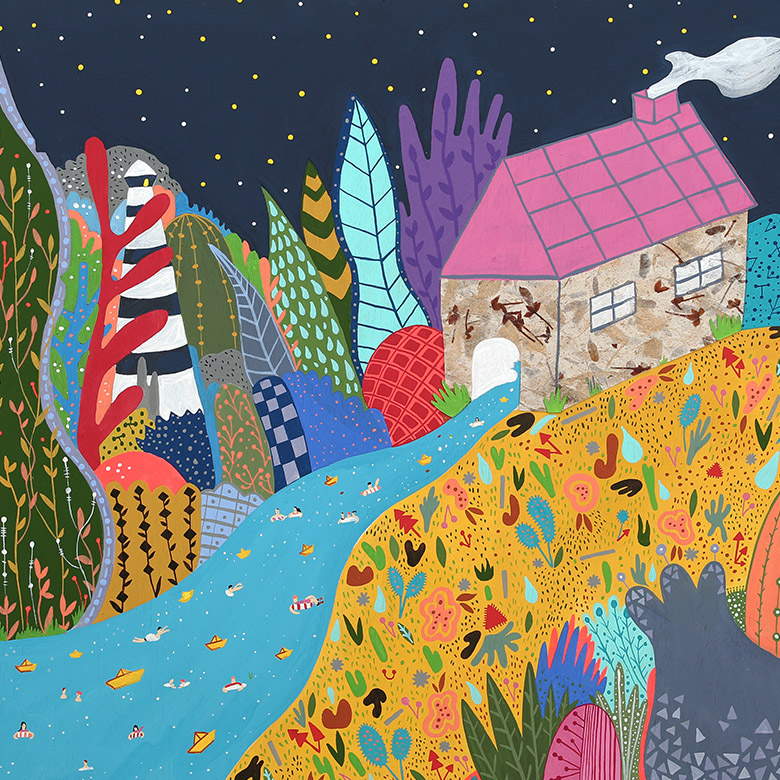 2. Tell us about your aesthetic.
My concept of art is the color, not the subject. Mostly, I use bright and vivid colors but it has some kind of lonely mood in paintings.
3. What is your favourite medium and why?
Gouache mixed with paints from Korean painting to make my art more vivid.
4. What is your artistic process like?
Usually, I sketch and paint like others, but sometimes I like to paint straightly on natural materials such as cut wood, abandoned box or glass.
5. Who and/or what inspires your work?
David Hockney of course.
6. What role does art play in your life? How does it change the way you view the world?
I used to be a child who has to be perfect all the time. However after I started to draw my days, I realized that it is okay to be imperfect. Now, I hope that many people who live busy lives can see the beauty of imperfection through my art.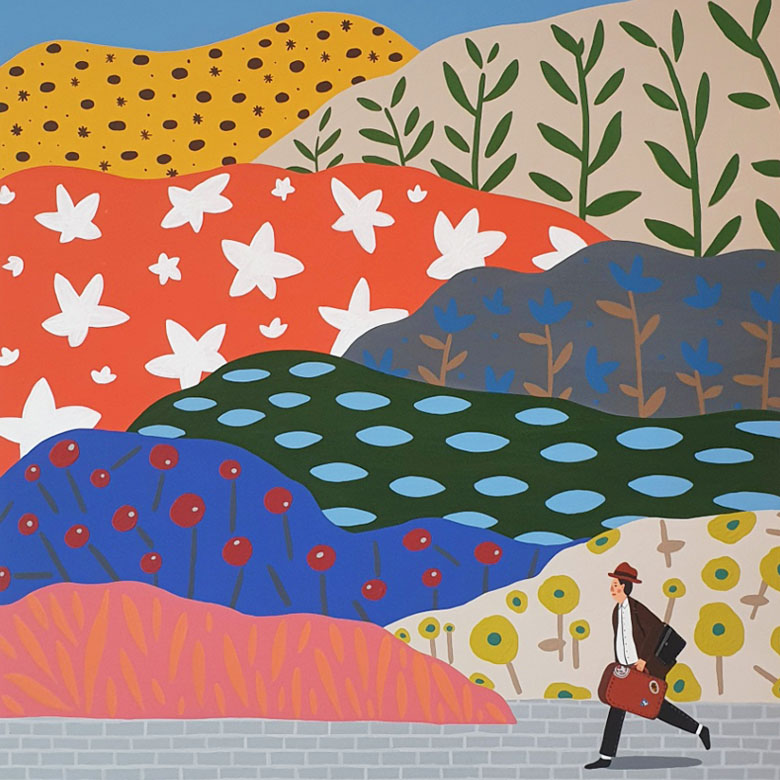 7. Where did you study?
In LA!
8. Where do you see yourself in five years?
I want to publish my own children's' book in five years.
9. What about in ten?
Keep painting and doing exhibitions worldwide.
10. What do you hope to achieve with your art?
I hope there should be more places or chances for new artists.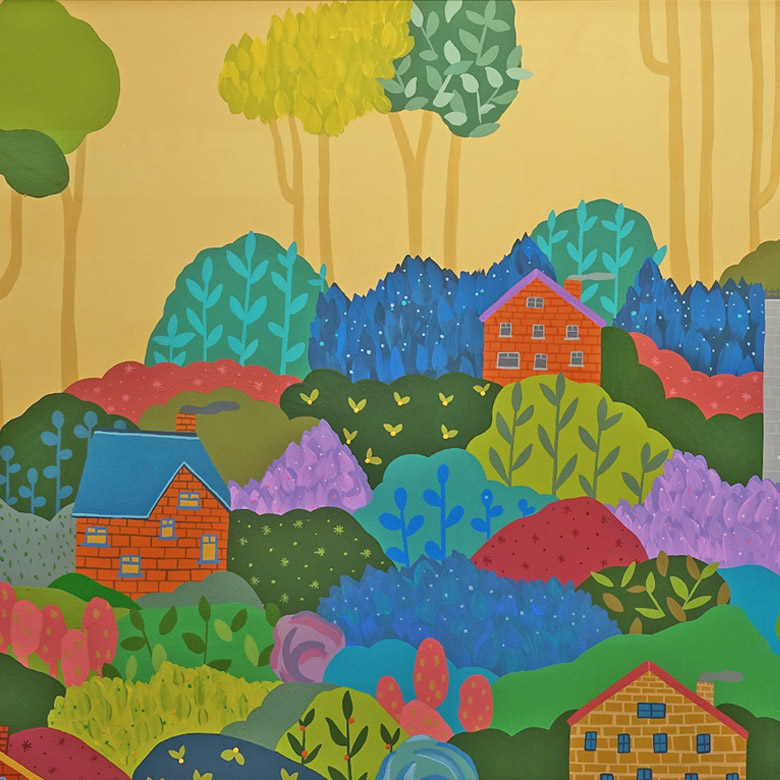 11. Now, tell us a little more about you as a person: what is your favourite food?
I like Mexican food more than Korean food.
12. Favourite book?
The heart and the bottle by Oliver Jeffers.
13. Favourite genre of music?
Disney songs like 'You've got a friend in me" from Toy Story.
14. What are your hobbies?
Watching movies and dancing.
15. If you weren't an artist, what would you be?
Maybe a book designer.