Instagram:
@cabeza_patata
Website:
www.cabezapatata.com
1. What's your story? Where are you from?
Abel is Spanish and Katie is English, and we live between Barcelona and London. We like the contrast between the two cities; the fast pace of life and work in London and the less commercial, more underground creative scene in Barcelona.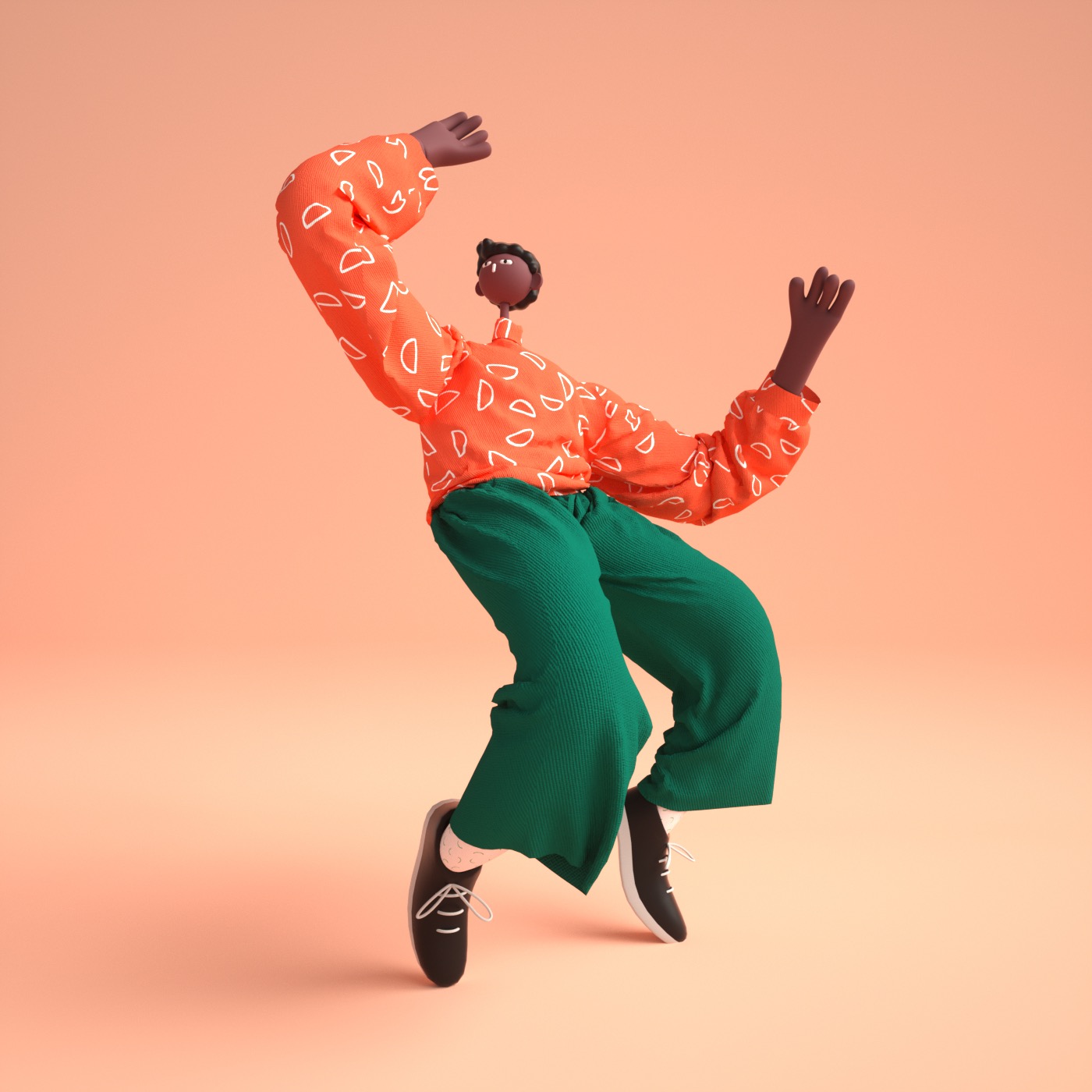 2. Tell us about your aesthetic.
We are a couple and have always fed off each other's creative energy but never with a specific purpose or name. Cabeza Patata was just one of our joint ventures that happened to get too big and become our full-time job. One afternoon in February 2018 we decided to do an experiment translating a simple 2D illustration of Katie's into 3D. We didn't love this first result but it sparked our interest to try more. About a month (and a dozen illustrations) later people started asking if we were a studio, and at that point, we became Cabeza Patata.
3. What is your favourite medium and why?
When we are looking for references and inspiration for projects we make a point of looking outside of the character design world. Photography is always a useful reference for staging and lighting, and we always look for real human positions before exaggerating them and pushing the proportions. Even though most of our characters are female, our references almost all come from male fashion photography as it's the comfortable, confident positions that still today are usually only afforded to men.
4. What is your artistic process like?
Although we come from different creative backgrounds - Katie was running her embroidery brand La Katie and Abel was working as a freelance Motion Designer - one main thing we have in common is our desire to experiment with every creative tool we have at hand, whether that's computer-based or any type of crafts. Our approach to 3D involves a lot of traditional methods of working; the way we create the clothes with the computer is very similar to how we have created clothing in real life, and our animation style is very much inspired by stop motion and traditional frame by frame. This eclectic approach pushes the boundaries of where this type of illustration traditionally appears. We are among the first artists putting 3D character design in publications like El País and the New York Times. This is something we are very proud of as we feel the technique shouldn't dictate where the piece should appear or the respect it receives. A great example of this is how embroidery has been traditionally seen as 'women's work' and not given artistic value or importance until recently.
5. Who and/or what inspires your work?
We love the bold yet understated colours of Sonia Delauny and the political artwork of Grayson Perry. We also love creating textile designs and find inspiration in many different places - Fundació Miró in Barcelona never disappoints and we're members of the Tate Modern in London
6. What role does art play in your life? How does it change the way you view the world?
Contrary to the view a lot of people have of creatives, we have a very ordered working life. For us, it's important that clients understand the boundaries of the working day and what a reasonable timeline looks like. We're very lucky to have worked with some really nice clients and we usually find that the more we get on with the client the better the project turns out. We love to work with charities and on public campaigns, and we always enjoy editorial illustration work. We work completely on the cloud which allows us to work on the move. We've completed projects in the most unexpected locations, from an airport in Lima to Abel's grandma's living room in Galicia.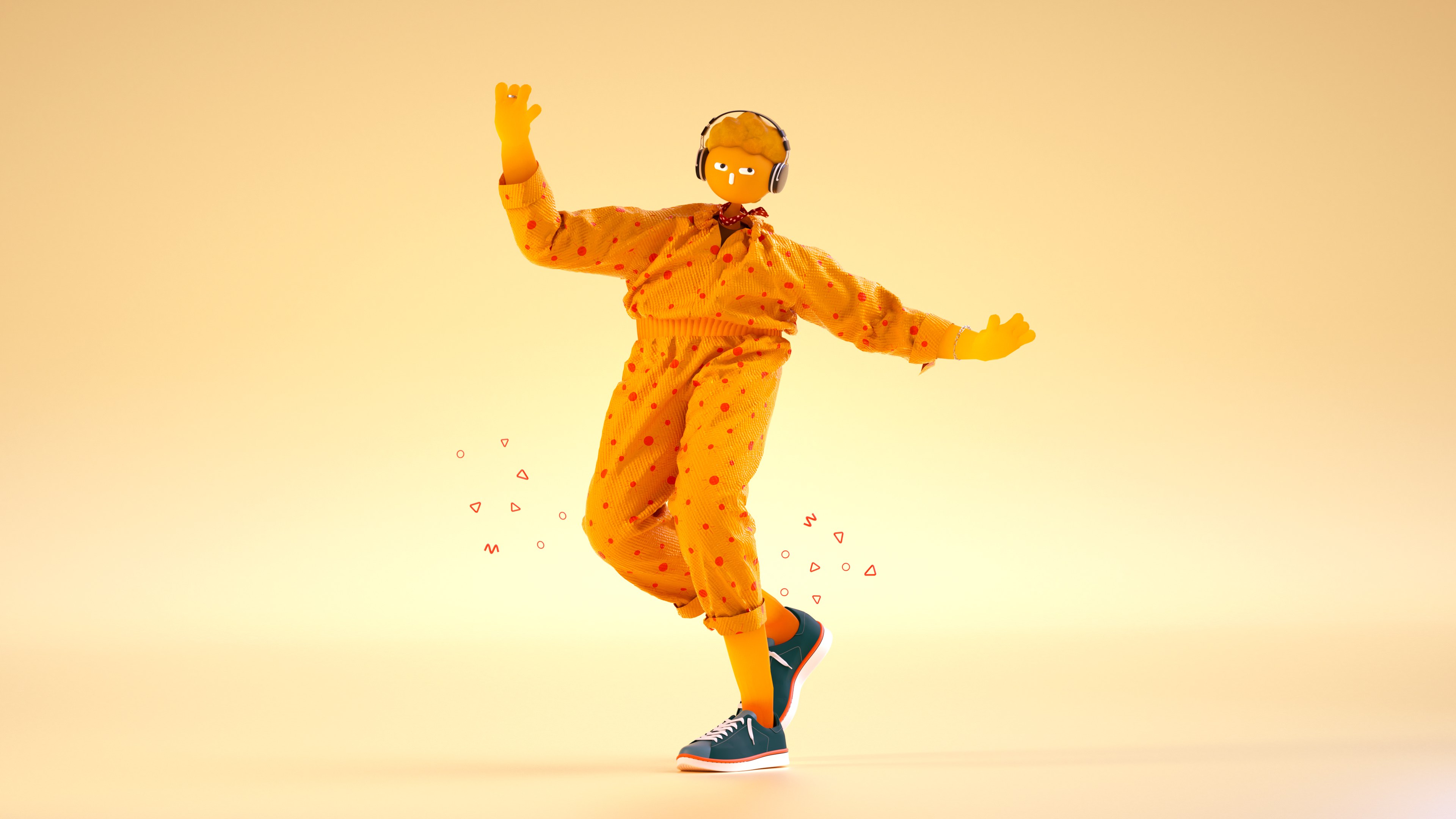 7. Where did you study?
Katie studied French and Politics at the University of Bristol in the UK and Abel studied media at Universidad Complutense de Madrid.
8. Where do you see yourself in five years?
We're planning to turn Cabeza Patata into more than a studio - we plan to start an exhibition/workshop space in Barcelona next year and focus our work on larger scale physical pieces. We want our characters to get out from behind the screen!
9. What about in ten?
We hope to start looking at longer-form storytelling - maybe a film or a series.
10. What do you hope to achieve with your art?
We feel that it's much more constructive to focus on a positive and playful message, even for a serious cause. We want to make people smile and understand our point, not impose some moral message on anyone. Comedy is an excellent way of making people relate to a cause and stop them feeling defensive or put off by certain messages.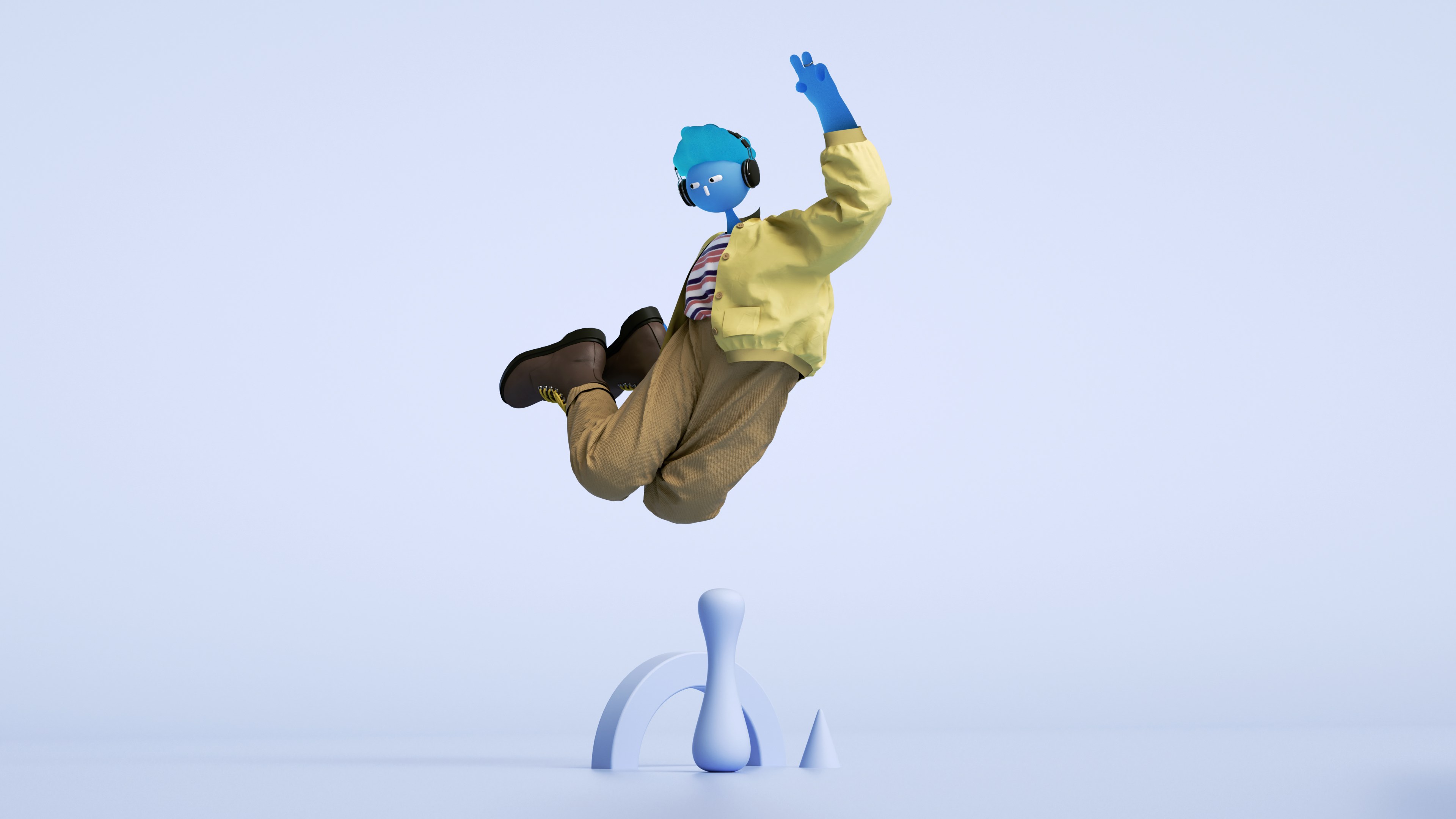 11. Now, tell us a little more about you as a person: what is your favourite food?
Potatoes of course!
12. Favourite book?
Where the Wild Things Are
13. Favourite genre of music?
Impossible to choose!
14. What are your hobbies?
Body Combat - there's nothing like punching the air after a day in front of the computer
15. If you weren't an artist, what would you be?
In our parallel lives, Abel is an architect and Katie is a linguist.