Instagram:
@cadenas_11
Twitter:
@cadenas_carlo
Facebook:
www.facebook.com/cadenascarlo
Behance:
www.behance.net/carlocadenas
Ello:
www.ello.co/cadenascarlo
Vimeo:
www.vimeo.com/carlocadenas
1. What's your story? Where are you from?
I come from Venezuela, born in Baruta and I grew up in San Antonio de Los Altos, Miranda State, a nice and beautiful town that I miss every day. A few years ago, I moved to Buenos Aires, Argentina, and now I work from here. I'm a Freelance Art Director and Graphic Designer. I worked for a few years in advertising agencies in Argentina and Venezuela, but I believe that above all I am an "explorer", a person who moves in constant search for new, relative, significant and insignificant things to enrich my creative perspective to apply to my work and my personal life.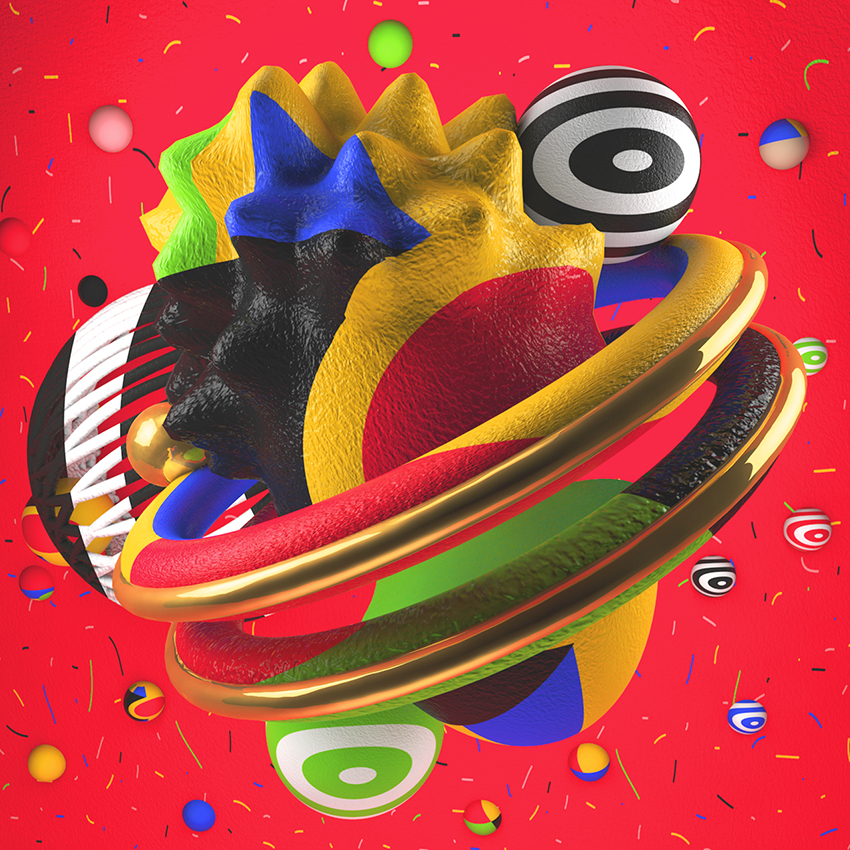 2. Tell us about your aesthetic.
Color is really important in my work, I try to take its meaning to the boundaries, play with it a lot. I create strong organic or geometrical compositions. Generally, I try to keep it meaningful when I design, and bold and loose when it's Art.
3. What is your favourite medium and why?
I don't think I have a favorite medium, in my work everything comes according to the concept I want to work with. I would not define one process or just one way of doing things because in the exploration I find interesting answers adapting to what I want.
4. What is your artistic process like?
Usually my process goes from concept to pencil / paper and right there I define whether it will be Craft or Digital…or both.
5. Who and/or what inspires your work?
Most of the time, I get inspiration from meaningful things in life. But that's not the only way I get inspired, as I said before, I'm an "explorer" and I think I try to pay attention to "details" that most of the people don't care about. Great Artists like Jesús Soto, Alejandro Otero, Armando Reverón, Marta Minujín, Pedro Zapata, Carlos Cruz Diez, Luis Felipe Noé, Gabriel Orozco, Frida Kahlo, Gunther Gerzso, Rufino Tamayo, Antonio Seguí, Joan Miró, Vassily Kandinski, Piet Mondrian, Andy Warhol, Jean-Michel Basquiat, among others I find very inspiring.
6. What role does art play in your life? How does it change the way you view the world?
Art is everywhere. As human beings, we have the necessity of express ourselves in any way, and what better instance than Art, that reflects you as part of the world and makes you realize that you just aren´t here to work and go to sleep, you are here to be part of "this". Express yourself!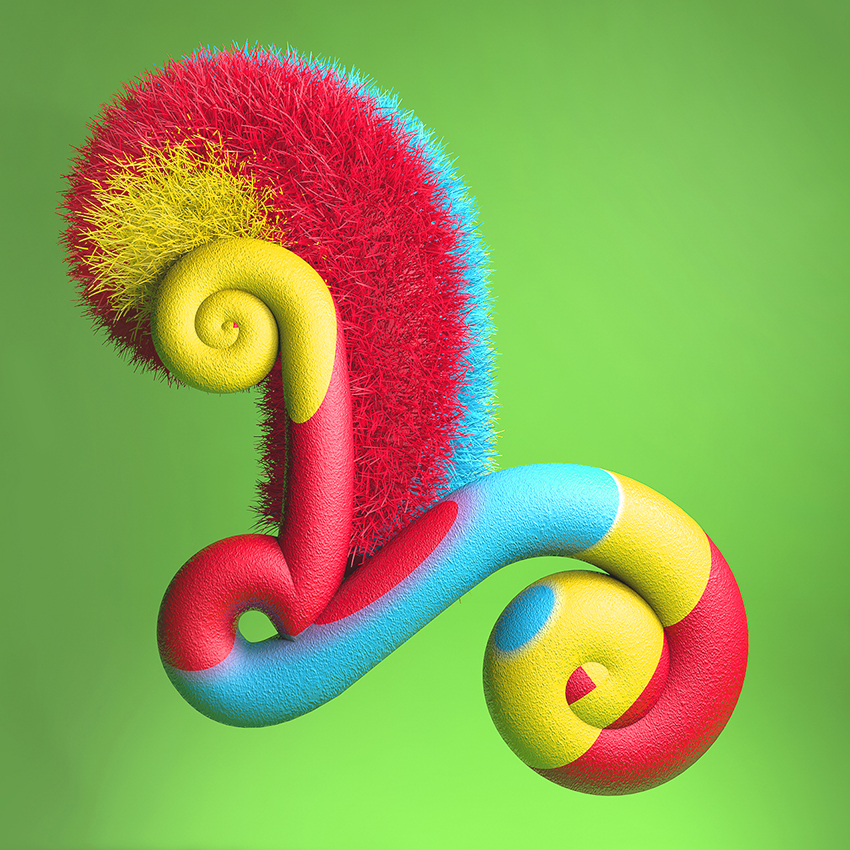 7. Where did you study?
Darias Design Institute (Degree in Visual Communication and Graphic Design) and Alejandro de Humboldt University (Degree in Advertising), both are based in Caracas, Venezuela.
8. Where do you see yourself in five years? Working in an agency?
I find myself very comfortable and happy freelancing right now and I hope to do that for a long time.
9. What about in ten?
I do appreciate simple things in life. Hopefully, in ten years, I'll be doing what I love and continuing sharing ideas with my family, friends and colleagues.
10. What do you hope to achieve with your art?
I want to continue having my work as my allied to express and communicate. I'd like to continue exploring different methods to get answers, keep it unique and if people can relate to all of that, I'll be very honored about it.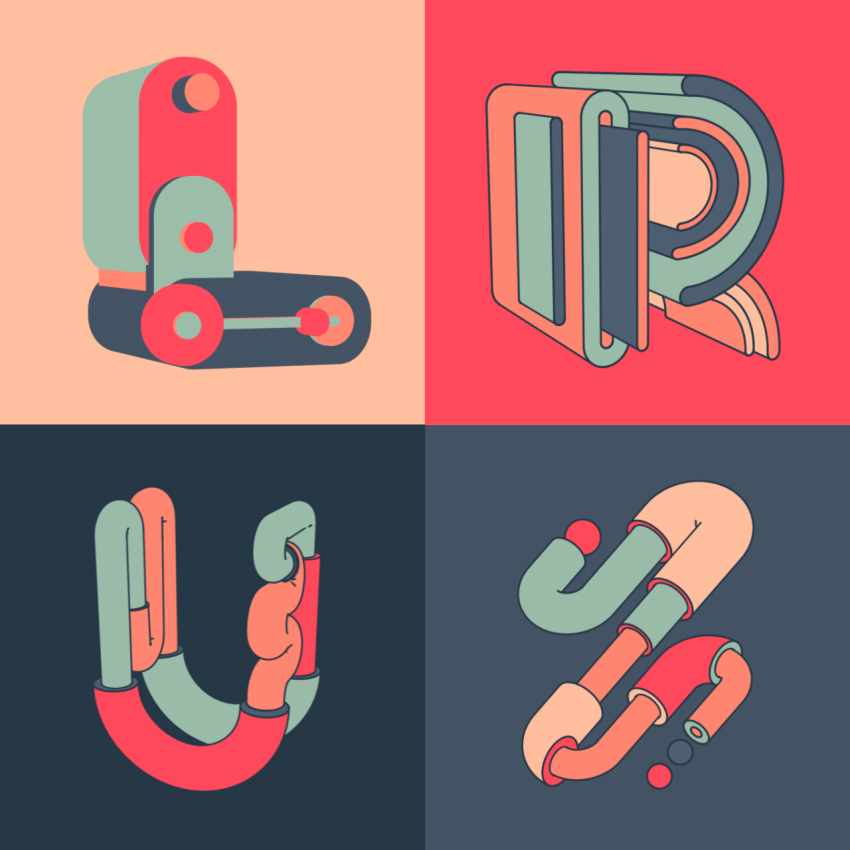 11. Now, tell us a little more about you as a person: what is your favourite food?
Arepa (Venezuelan Food), Pancakes and Pizza, what else? Right?
12. Favourite book?
Six Thinking Hats, Edward de Bono.
13. Favourite genre of music?
Alternative Rock and Reggae.
14. What are your hobbies?
Well, back in the day, I used to go to Surf a lot with my friends in Venezuela, also go to Soccer and Baseball games, but now I live in Argentina and, of course, I continue going to Soccer games from time to time, also enjoy videogames and a great movie, actually, I'm a film fan.
15. If you weren't an artist, what would you be?
An Architect, that would be awesome, not that far from the tree, right?