Instagram:
@calumheath_
1. What's your story? Where are you from?
I was originally brought up in Edinburgh but moved to Watford when I was around 10. Since then the major change was going down to study illustration at Falmouth for three years, now I'm back in London.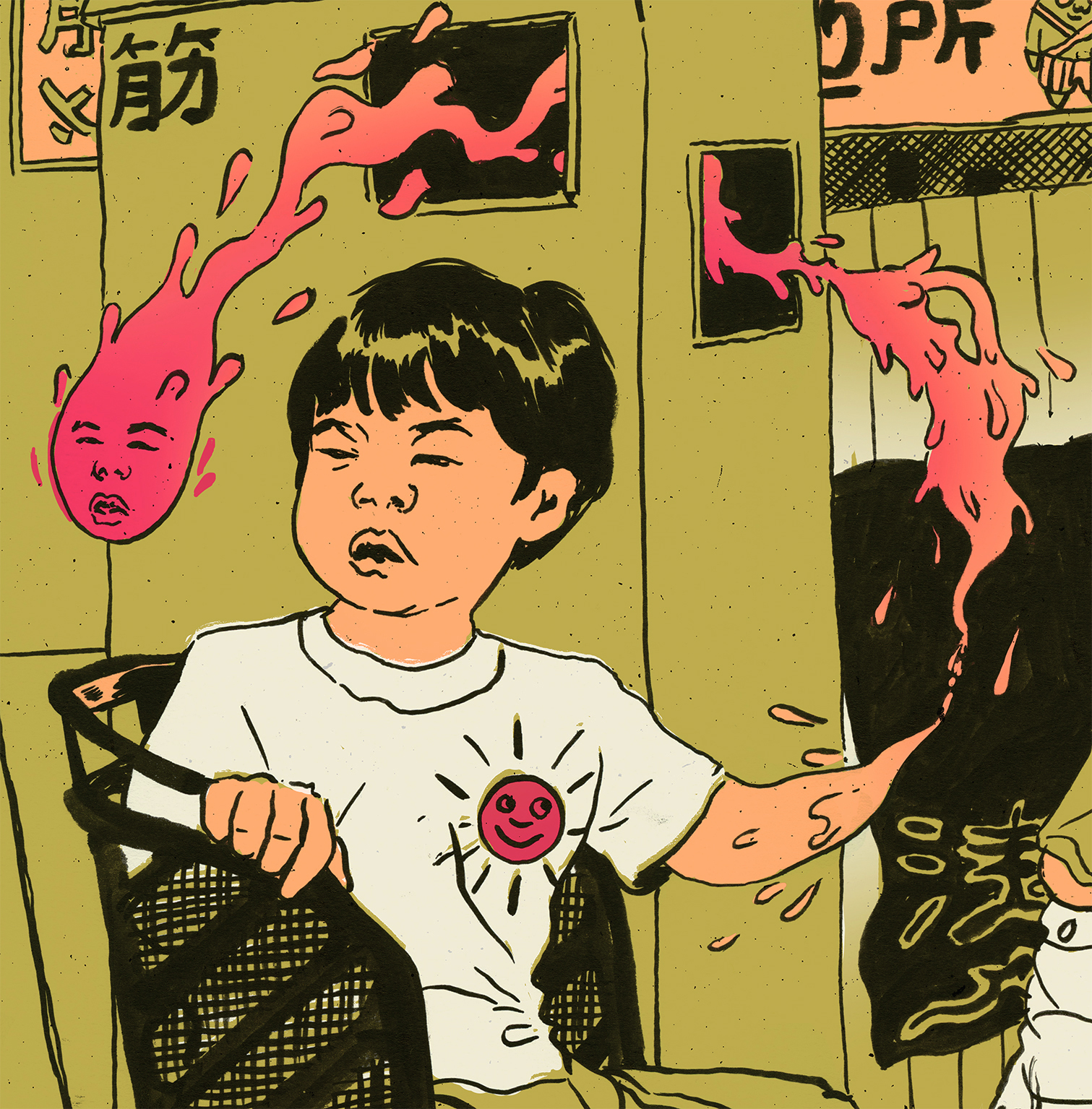 2. Tell us about your aesthetic.
My style is inspired by observational drawing. I am really into figure drawing and finding new ways of presenting people. I like using bright colour palettes and I'm always looking to discover new types of compositions to play with.
3. What is your favourite medium and why?
I'd have to say brush pen because it's what I use the most.
4. What is your artistic process like?
My process is a combination of digital and physical work. I draw everything by hand, but colour and edit digitally. I'm trying to get more into creating everything by hand. I painted my first mural recently and it was a great feeling to get away from the computer.
5. Who and/or what inspires your work?
I have a few sources of inspiration in my work. There are obviously many illustrators who inspire me, and I get a lot of drive from following the work of those around me. Although I'd say mainly I get inspired by watching the goings-on of the surrounding people and environment.
6. What role does art play in your life? How does it change the way you view the world?
I think especially drawing has helped me see the world in a different way. It has encouraged me to look for details in things, and to try and make the mundane into something that's fun and interesting. I would encourage everyone to give drawing a go, it's not about being 'good', drawing and art can be really therapeutic and take you into a head-space where you are free from everything else.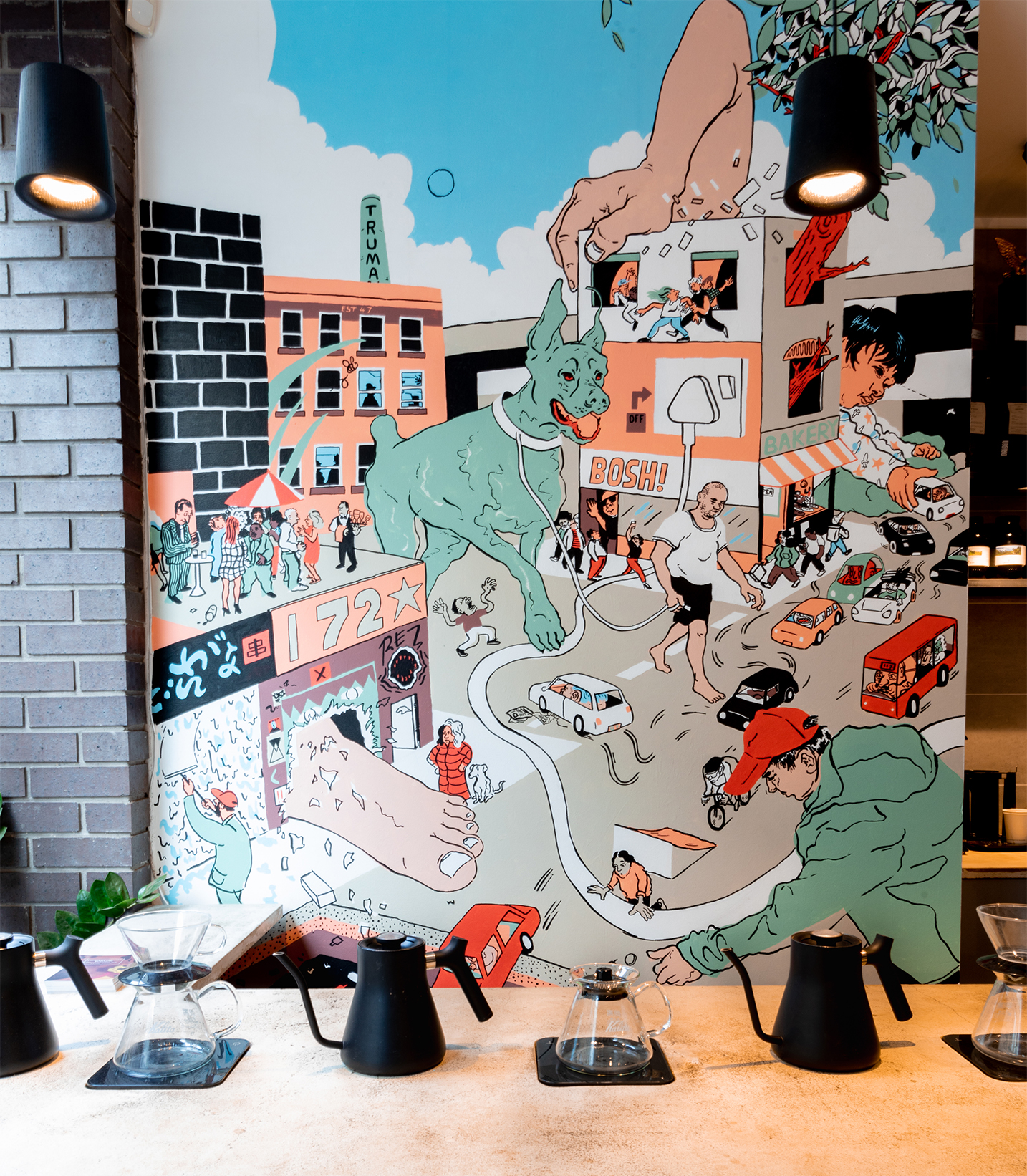 7. Where did you study?
I went to Falmouth, Cornwall.
8. Where do you see yourself in five years?
I'm not really thinking that far ahead. But if I had to say something, it would be good to be on the UK leadership team of HSBC bank, it would be something new for me.
9. What about in ten?
I'll probably be living inside a blue whale eating plastic bottles.
10. What do you hope to achieve with your art?
I just want to make something that reflects how I feel. And in general, I'm just looking to improve and to keep exploring new things. There isn't a specific goal that has been set, but I'd love to look back in the future and be able to recognise progress and exploration.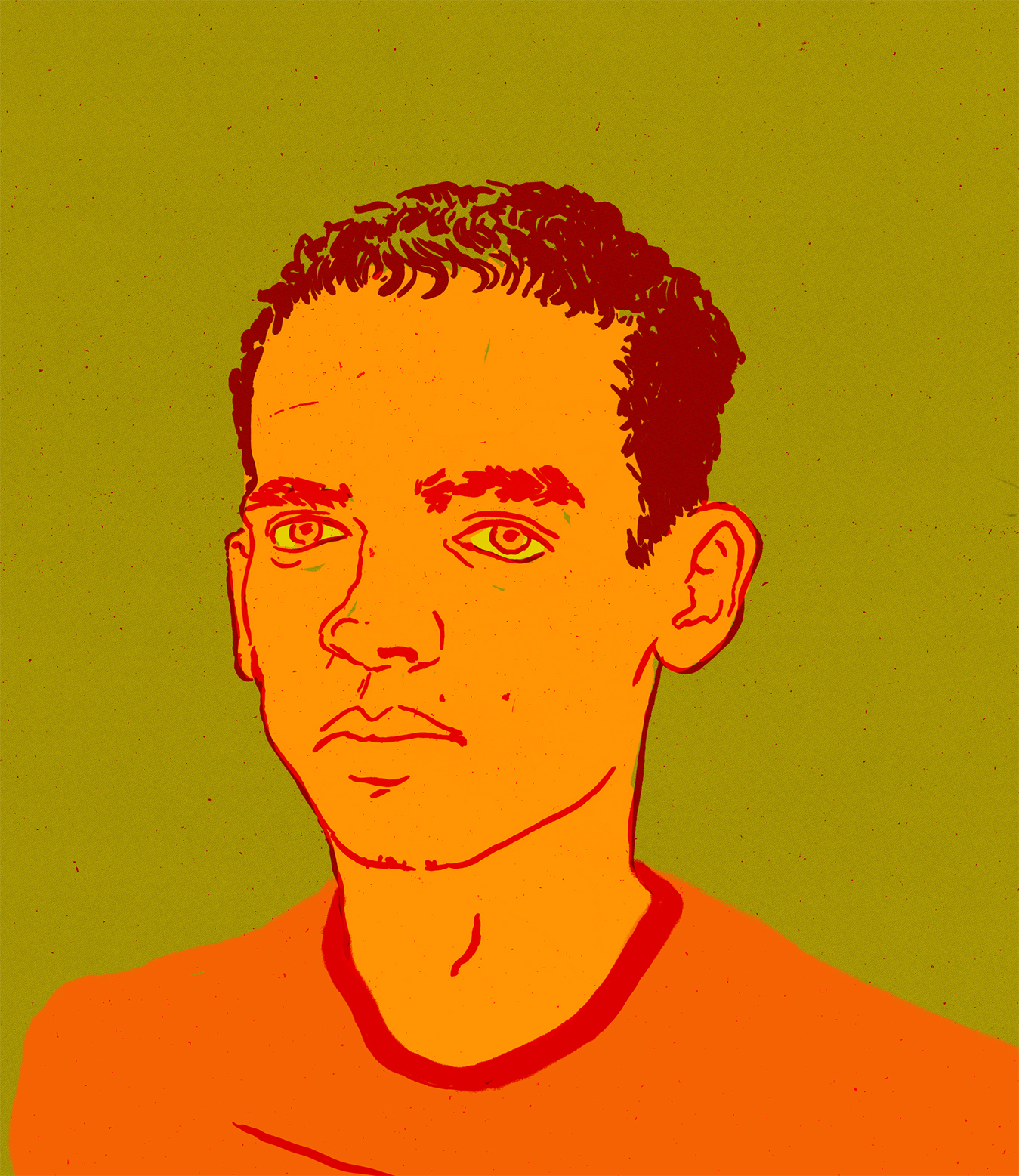 11. Now, tell us a little more about you as a person: what is your favourite food?
Favourite food would have to be a butter croissant.
12. Favourite book?
I need to read more, to be honest, but at this stage, it's probably David Beckham: My Side.
13. Favourite genre of music?
If it was a desert island situation I'd take soul music with me, Marvin Gaye, Stevie Wonder etc..
14. What are your hobbies?
I love playing football, going for runs, walks, anything that's not sitting at a computer because I do too much of that!
15. If you weren't an artist, what would you be?
I'd probably be working in a sanctuary for Echidnas. Thanks!