Instagram:
@calypsau
1. What's your story? Where are you from?
Hello! My name is Calypso, I grew up in the Parisian suburbs, and also a bit of Burgundy in the countryside. I have fond memories of it, and even today I go back there a lot of the time. After high school, I studied graphic design at EPSAA on Ivry sur Seine for three years, and today I have been a free-lance illustrator for 1 year now. Hello! Je m'appelle Calypso, j'ai grandit en banlieue parisienne, et également un peu en bourgogne à la campagne. J'en garde de très bons souvenirs, et encore aujourd'hui j'y retourne une bonne partie du temps. Après le lycée, j'ai fait des études de graphisme à L'EPSAA sur Ivry sur seine pendant trois ans, et aujourd'hui je suis illustratrice free-lance depuis maintenant 1 an.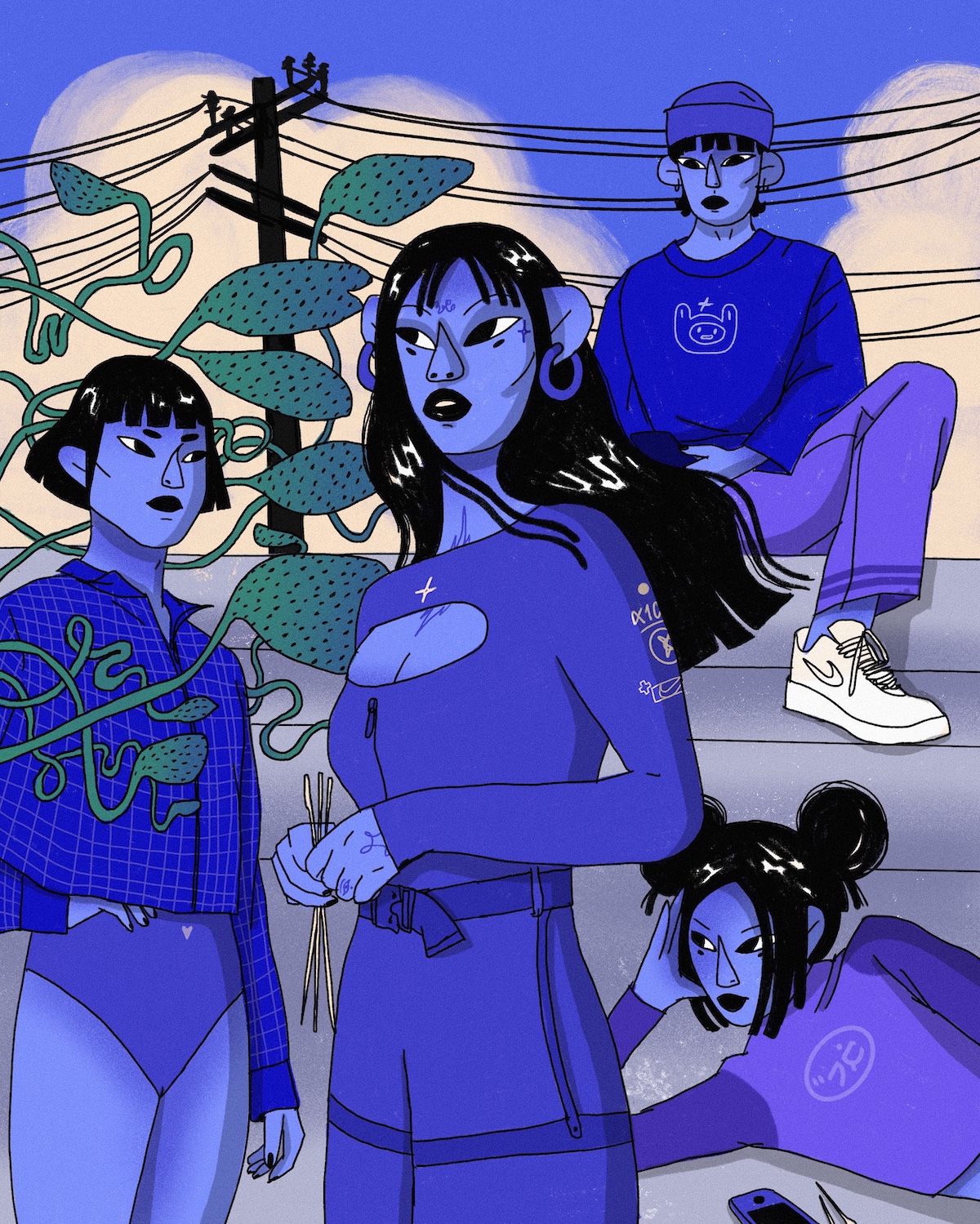 2. Tell us about your aesthetic.
I like to transcribe life scenes representing blue-skinned characters in settings that tell a story thanks to the details, to the elements of the drawing. I want there to be a dreamlike atmosphere emanating from it, where the characters end up in a strange atmosphere, always colorful. Jaime retranscrire des scènes de vie représentant des personnages à la peau bleue dans des décors qui racontent une histoire grâce aux détails, aux éléments du dessin. J'ai envie qu'il y ait une ambiance onirique qui s'en dégage, ou les personnages se retrouvent dans une atmosphère étrange, toujours colorée.
3. What is your favourite medium and why?
I work on a graphic tablet with Procreate, it's the meduim with which I can express myself the most, but I also like to get out of this comfort zone by touching many other media (such as painting, screen printing..). Je travaille sur tablette graphique avec Procreate, c'est le meduim avec lequel je peux le plus m'exprimer, mais j'aime également sortir de cette zone de confort en touchant à plein d'autres support (tel que la peinture, la Sérigraphie..).
4. What is your artistic process like?
To produce, to create, I have to be visually inspired by images, films, go out to see things, people... until my inspiration gauge is full. I need this visual stimulation to be able to do something I like, otherwise I'm never satisfied and I go around in circles. Pour produire, créer, je dois m'inspirer visuellement d'images, de films, sortir voir des choses, des gens.. jusqu'à ce que ma jauge d'inspiration soit bien remplie. J'ai besoin de cette stimulation visuelle pour réussir à faire quelque chose qui me plait, sinon je ne suis jamais satisfaite et je tourne en rond.
5. Who and/or what inspires your work?
I get my inspiration especially when I'm out in the street, it's the people and the meetings that inspire me the most! But I must not forget Tim Burton who has always been a great source of inspiration for me. Je puise mon inspiration surtout lorsque je suis dehors dans la rue, ce sont les gens et les rencontres qui m'inspirent le plus! Mais je ne dois pas oublier Tim Burton qui a toujours été une grande source d'inspiration pour moi.
6. What role does art play In your life? How does it change the way you view the world?
I see art as a kind of therapy, it allows me to know who I am, to share my outlook, and to be happy. Without passion, I think I'll find life boring :) Je vois l'art comme une sorte de thérapie, ça me permet de savoir qui je suis, de partager ma vision des choses, et d'être heureuse. Sans passion, je pense que je trouverai la vie ennuyante :)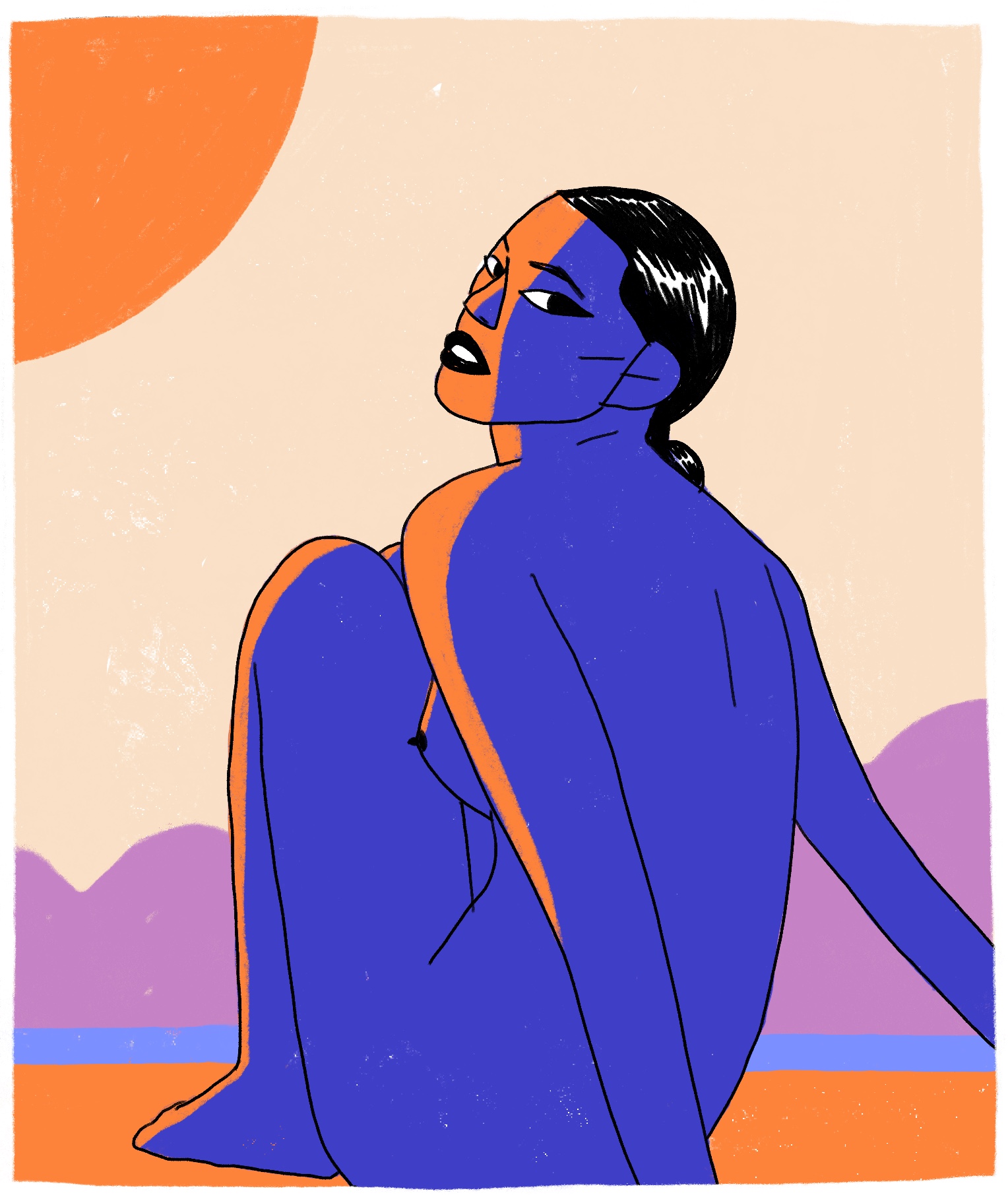 7. Where did you study?
I finished my graphic design school a year ago now, today, I'm my own boss so I work where I want when I want, it was this freedom that I was also looking for. But sometimes I admit I have trouble finding the right rhythm, that's why I'm looking for a workshop to have a "real" workplace and especially space! J'ai fini mon école de graphisme il y a un an maintenant, aujourd'hui je suis mon propre patron donc je travaille ou je veux quand je veux, c'est cette liberté la que je cherchais aussi. Mais parfois j'avoue avoir du mal à trouver le bon rythme, c'est pourquoi je cherche un atelier pour avoir un "vrai" lieu de travail et surtout de l'espace!
8. Where do you see yourself in five years?
In five years, I can imagine myself working in a large artist studio, with people who inspire and stimulate me. I hope to continue to develop my little "inbloom" clothing brand, and have a lot more material! I would also like to do tattoos, I have always been drawn to this medium. Dans cinq ans, je m'imagine travailler dans un grand atelier d'artistes, avec des personnes qui m'inspirent et me stimule. J'espère continuer à développer ma petite marque de vêtement "inbloom", et avoir beaucoup plus de matériel! J'aimerai également faire du tatouage, j'ai toujours été attirée par ce médium.
9. What about in ten?
Same, But surely in another city or another country! (And with a dog) Pareil, Mais sûrement dans une autre ville où un autre pays! (Et avec un chien)
10. What do you hope to achieve with your art?
I would like to convey a more dreamlike vision of the world, colorful and surreal. The aim would be to come out one day maybe a comic strip. J'aimerai transmettre une vision plus onirique du monde, colorée et surréaliste. La finalité serait de sortir un jour peut être une bande dessinée.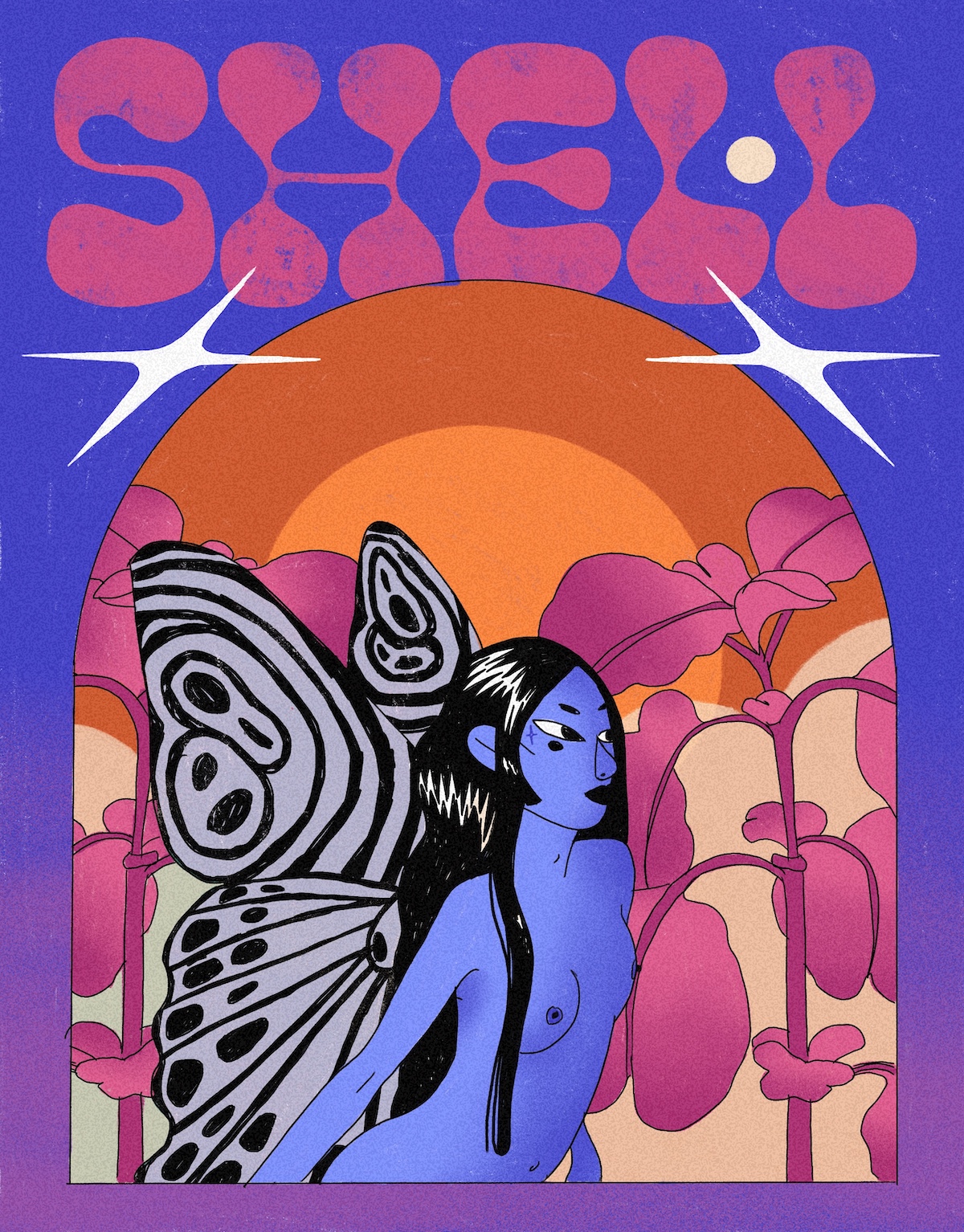 11. Now, tell us a little more about you as a person: what is your favourite food?
Too hard to choose.. but I think Italian food is still my favorite, and I will choose carbonara pasta as my favorite dish. Trop dur de choisir.. mais je pense que la nourriture italienne reste ma préférée, et je choisirai les pâtes carbonara comme plat favori.
12. Favourite book?
My favorite book is Dostoevsky's "A Ridiculous Man's Dream", it touched me a lot back then. He speaks of a man weary of the world, diverted from suicide by a chance encounter, the hero of this imprecatory monologue plunges in a deep sleep. His dream then leads him to a utopian universe, a double of the earth but without original sin, a world where men live good, free and happy. Mon livre préféré est « le rêve d'un homme ridicule » de Dostoïevski, ce livre m'avait beaucoup touché à l'époque. Il parle d'un homme lassé du monde, détourné du suicide par une rencontre fortuite, le héros de ce monologue imprécatoire plonge dans un profond sommeil. Son rêve le conduit alors vers un univers utopique, un double de la terre mais sans le péché originel, un monde où les hommes vivent bons, libres et heureux.
13. Favourite genre of music?
I'll give an annoying answer, but I would say I can enjoy all styles of music, it all depends on my mood, and it all depends on the mood ;) Je vais répondre une réponse énervante, mais je dirait que tous les styles de musique peuvent me plaire, tout dépend mon humeur, et tout dépend de l'ambiance ;)
14. What are your hobbies?
For my hobbies I will answer drawing first, but the older I get the more I discover new ones, like cooking for example. I love board games too, my dream would be to have a special games room, a bit like an arcade room where we could also play pool and Mario kart. Pour mes hobbies je répondrai en premier le dessin, mais plus je grandit plus j'en découvre de nouveaux, comme la cuisine par exemple. J'adore les jeux de société aussi, mon rêve ce serait d'avoir une salle spéciale jeux, un peu comme une salle d'arcade ou on pourrait en plus jouer au billard et a Mario kart.
15. If you weren't an artist, what would you be?
I think I'll open a game bar! Je pense que j'ouvrirai un bar à jeux!