Instagram:
@camellia.neri
1. What's your story? Where are you from?
Pretty standard story, but the art part starts in middle school. I would steal my mother's coupon clippings for perfume or makeup and redraw the models on paper I found around the house. I think she was probably tired of her missing coupons because she eventually enrolled me in a secondary school called the Academy of Digital Art and Animation, which led me to major in illustration in college. A few years after college, my husband and I moved to my favorite city in the world, San Francisco. It feels mighty good to illustrate in an expensive city and be able to hold my own, but my mother's coupons would come in handy right about now.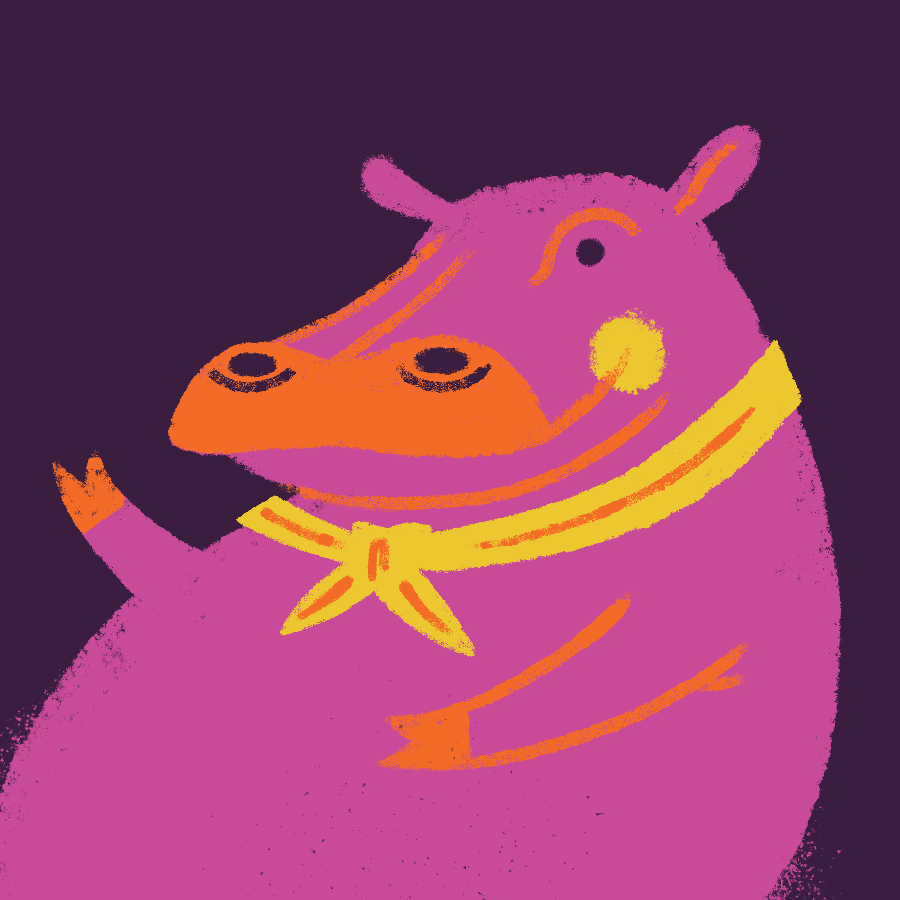 2. Tell us about your aesthetic.
I grew up 15 mins from Disneyland so it has definitely molded my aesthetic—anything whimsical, silly, and faintly nostalgic. It's why I moved to San Francisco, really. I wanted to live on Main St., Disneyland with its victorian buildings nestled up against each other. My husband and I currently live in a painted lady and it feels pretty Disney to me.
3. What is your favourite medium and why?
I prefer the digital world because I work in tech and you just need to be able to erase mistakes as fast as you put them there. My favorite photoshop brushes are gouache brushes, but it's because gouache is my favorite physical medium. It can be both velvety smooth and gritty.
4. What is your artistic process like?
I work 10 hours a day on a Wacom Cintiq going back and forth between Illustrator and Photoshop a few times on one piece. I start off in photoshop with a sketch and then bring that into illustrator because the pen tool really is superior in Illustrator. I then choose which areas I'd like to keep vectorized and which areas I'd like to feel a bit more organic. If I'm on the go, I use my Ipad pro and apple pencil. I wish I could say that I sketch constantly, but it's just like the gym. I think about it romantically, but it never happens. It will be my next new year's resolution.
5. Who and/or what inspires your work?
There are so many talented illustrators with thousands of followers in San Francisco and it's easy to get overwhelmed at the sheer amount of talent, but I do look to them for career advice and side project inspiration. For illustration inspiration, I collect children's books. My latest favorite find is by Elizabeth Brozowska, called The Animal's Party. There's not a lot of public information about this late illustrator and her work is exquisite. Look her up.
6. What role does art play in your life? How does it change the way you view the world?
Illustrations (art rather) create images that have yet to exist or sheds light on complicated issues and that's pretty powerful. At the moment, I create art for a company that is trying to solve the complexity of health insurance, work benefits and pay. This can seem pretty dry and is an arena that is hard to understand so the challenge is always exciting.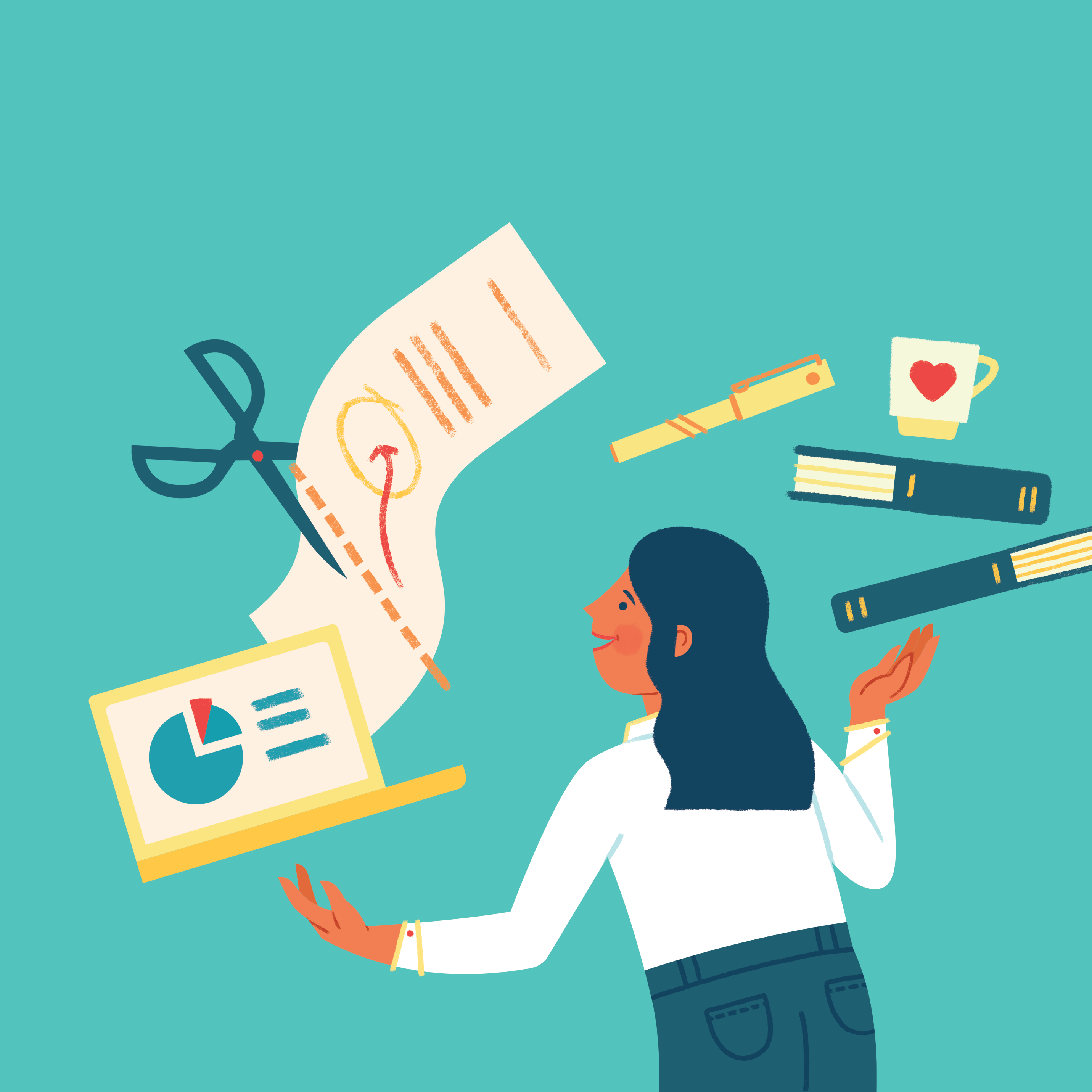 7. Where did you study?
California State University of Long Beach
8. Where do you see yourself in five years? Working in an agency?
I would love to see publishing a children's book in my future and I think that is completely within reach. Just have to devote time to it. Side projects are so important and especially when illustrating full time because you can burn out fast if you're always focusing on work. Lately, I've been illustrating what I want between 8 and 10am before work and I find it to be a fruitful exercise that only betters my day at work.
9. What about in ten?
I say total autonomy, but we always want what's on the other side. So I say that now, but I am not sure that my personality needs autonomy. I like the structured paycheck as long as it came from a career in illustration.
10. What do you hope to achieve with your art?
Joy; understanding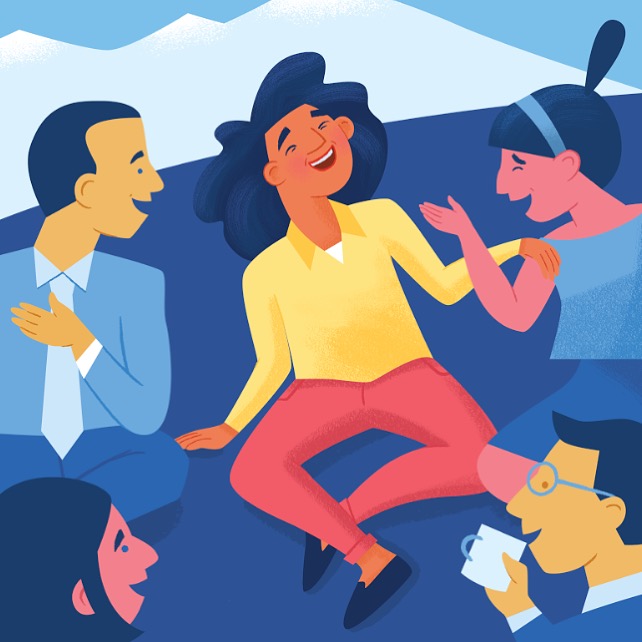 11. Now, tell us a little more about you as a person: what is your favourite food?
Oh, most definitely pickles. Anything pickled or fermented, but specifically the cucumber kind.
12. Favourite book?
As a kid, anything by Roald Dahl and illustrated by Quentin Blake (specifically The Witches), but lately, children's books have become so beautiful—pieces of art themselves. I can't believe that I only have to pay $15 to get 32 pages of illustration inspiration.
13. Favourite genre of music?
Electric or ethereal pop.
14. What are your hobbies?
Toast is a big thing in San Francisco and it's everywhere now, but the creation started in SF. My ultimate hobby right now is to eat every possible version of avocado toast with an almond cappuccino.
15. If you weren't an artist, what would you be?
When I couldn't find a job as an illustrator, I danced the hula professionally for 5 years. I miss it all the time and just joined a halau (hula school) to fill that void.