Instagram:
@camille_de_cussac
,
@jaunecochon
Tumblr:
www.camilledecussac.tumblr.com
1. What's your story? Where are you from?
I'm an illustrator from Paris. I am working in a nice studio in la Butte aux Cailles with my collective Jaune Cochon (Yellow pig), a lot of very talented illustrators that you need to know! ;) I do children's books, illustrations for magazines, posters, festivals…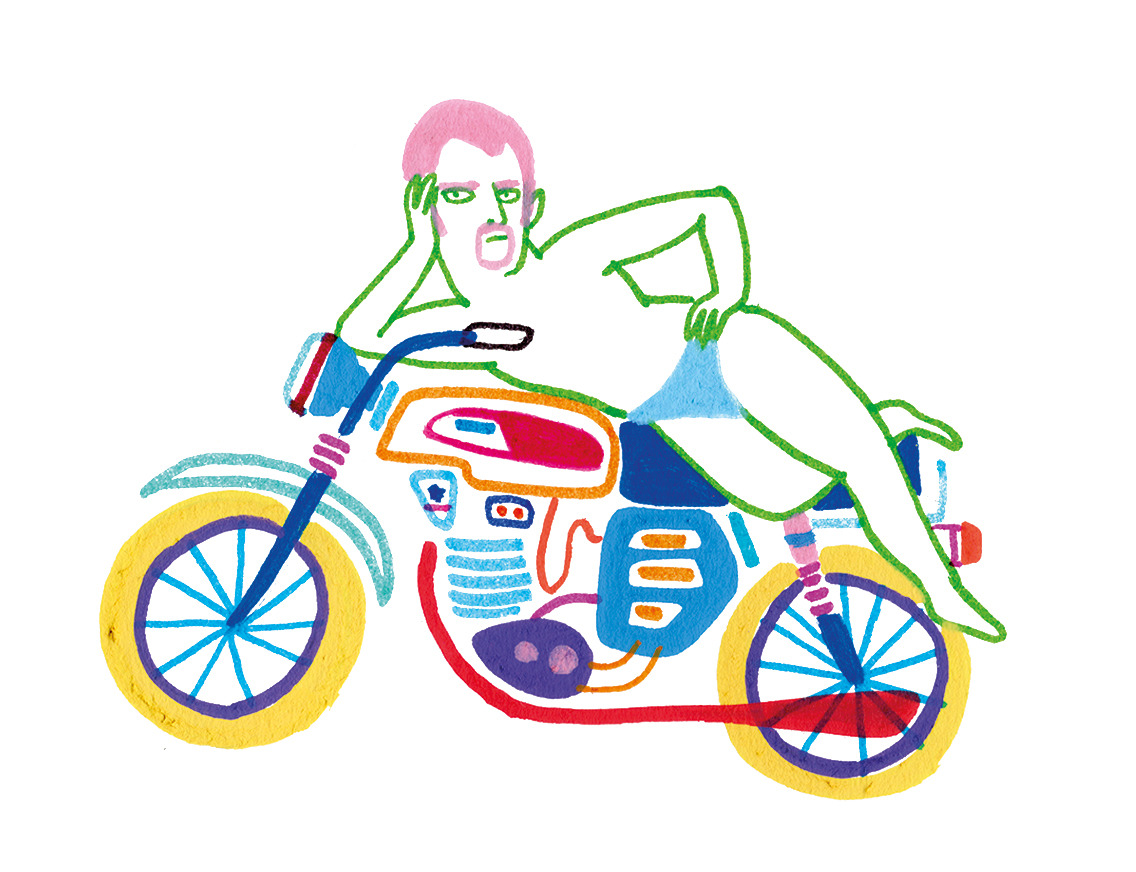 2. Tell us about your aesthetic.
I like to draw characters who are not supposed to be aesthetic at first sight. I like strange looks, funny outfits, vintage cars, motorcycles, dogs and costumes.
3. What is your favourite medium and why?
I use kid's felt-tip pen and POSCA markers. I don't know how to draw on the computer, I prefer real papers or sketchbooks. I like the bright colors of the pens, the strong red, electric blue, crazy pink ...
4. What is your artistic process like?
When I start a new project, I like to collect a lot of images that will inspire me. Those pictures can be very different, and not especially in the mood of the project, but I really like this part of the research. I also love to listen to some music, watch videos, read articles, around this new project. I need a lot of documentation to feel the project. For example, I was working this year on a children's comic book, about a boxer named Marcel, who is going to Cuba for a fight. For this specific project, I watched a lot of good documentaries about boxing, Rocky movies, documentaries about the fight between Ali and Foreman, old pictures of Marcel Cerdan, Mohamed Ali, Mike Tyson, I even went to a boxing class for few months, it was a lot of fun to discover this universe! After this part of the research, I do some sketches with a pencil, and then when I am happy with the sketch, I will the drawing in Color. After that, I need to scan this drawing, clean it on photoshop, and that's it! Ready to be sent to the client.
5. Who and/or what inspires your work?
A lot of different artists inspire my work, but I think what inspires me the most are the people in the street, that you see everyday, real people.
6. What role does art play in your life? How does it change the way you view the world?
I feel very lucky that my passion became my job! It's easier for me to draw than to speak. So for me, art helps me to communicate.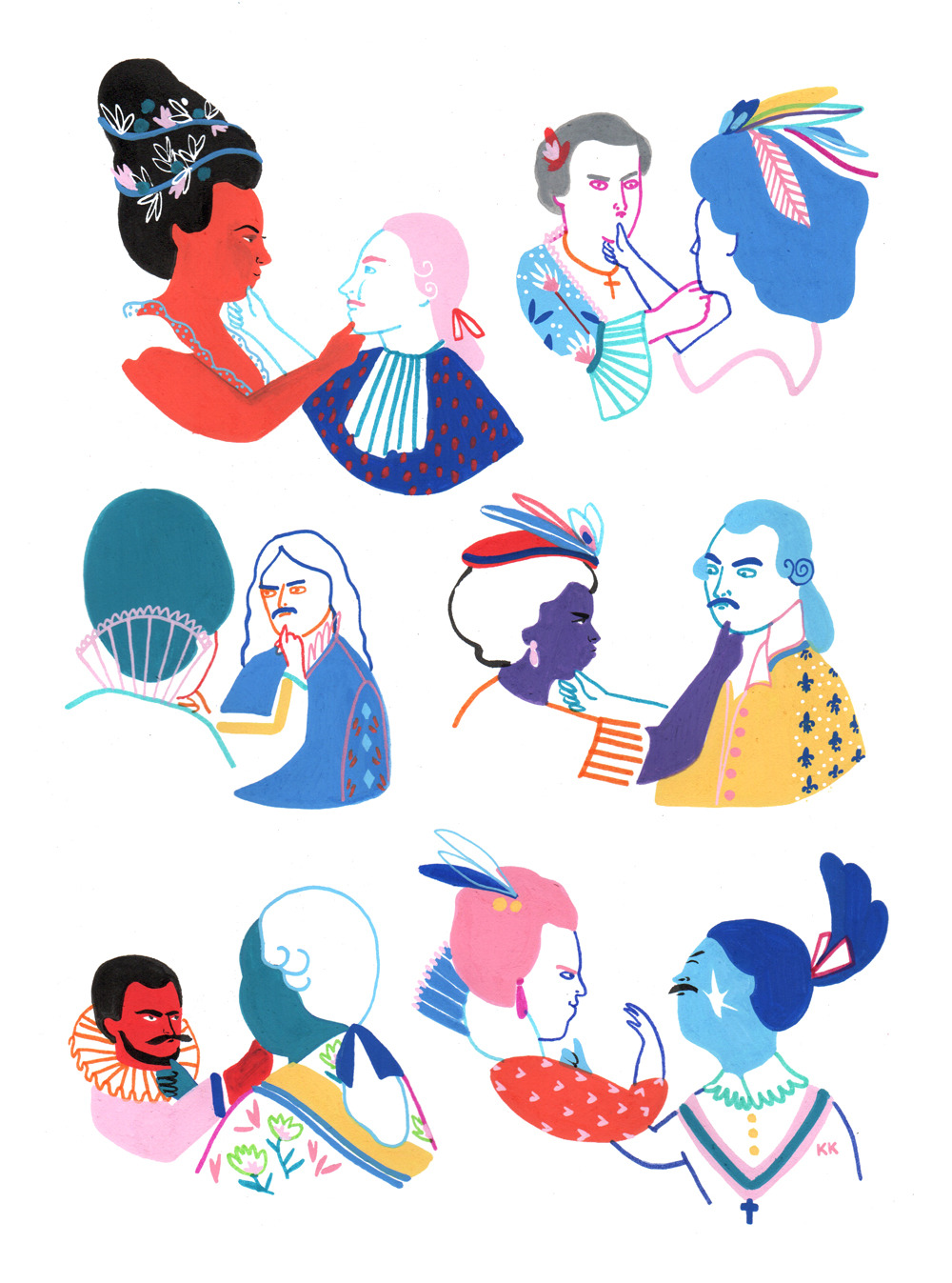 7. Where did you study?
I studied at Ecole de Condé in Paris, with very good teachers, and a wonderful class.
8. Where do you see yourself in five years?
Maybe in a cool camping car, exploring.
9. What about in ten?
Maybe in a cool boat, exploring.
10. What do you hope to achieve with your art?
Make people laugh, or smile at least.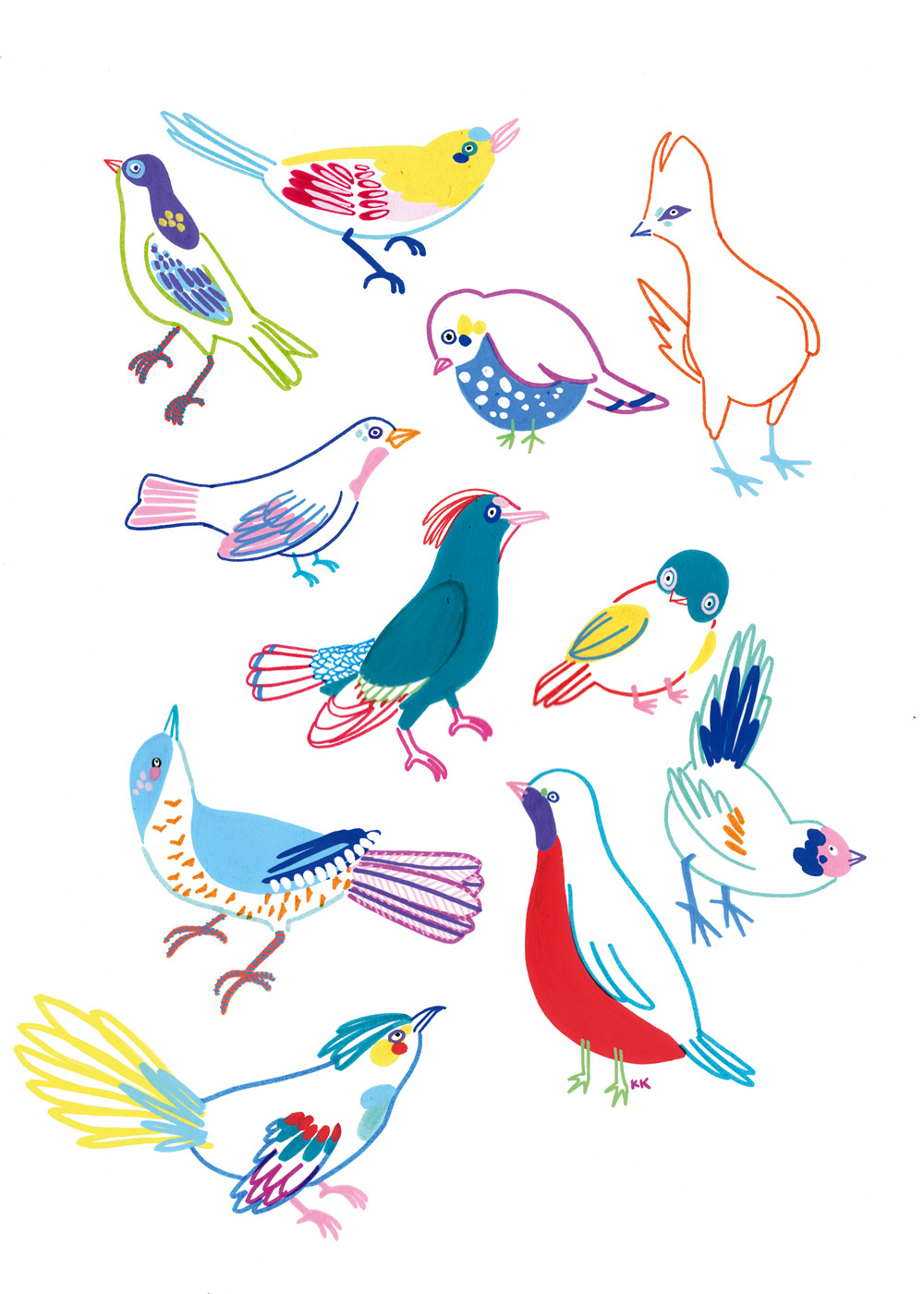 11. Now, tell us a little more about you as a person: what is your favourite food?
Couscous, « the food so good you name it twice »
12. Favourite book?
L'arrache Coeur de Boris Vian, a French writer.
13. Favourite genre of music?
Music from the world, that I can listen on the very cool
http://radiooooo.com
14. What are your hobbies?
Draw, eat, drink, travel, and all at the same time.
15. If you weren't an artist, what would you be?
A magician in a circus.