Instagram:
@camilledeschiens
1. What's your story? Where are you from?
I'm 25 years old. I spent my childhood in Nantes with my brothers and my sister. After my studies in the East of France, I came back to Nantes a year ago. I like wine, love stories and swimming as far as I can when I go to the beach.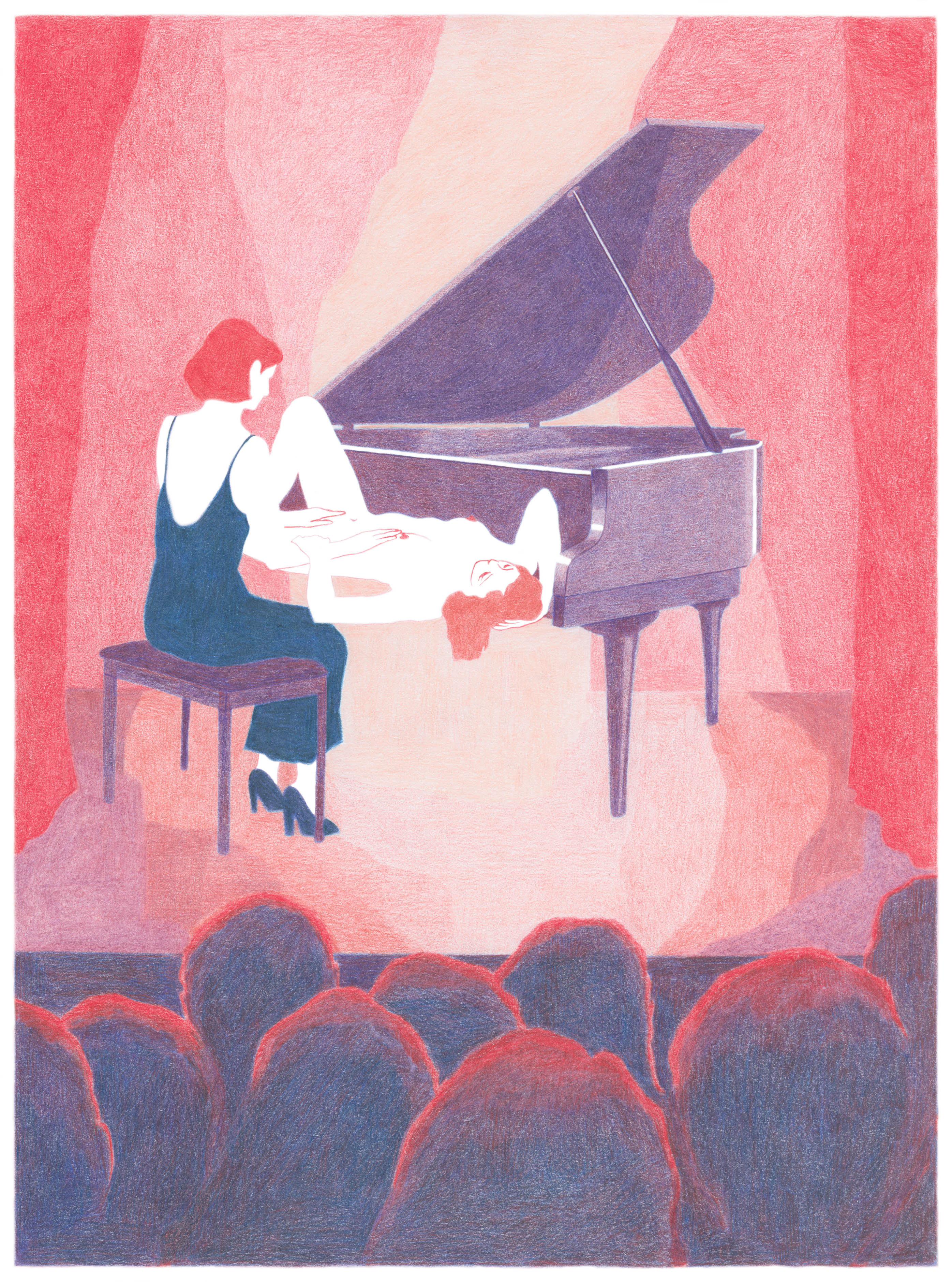 2. Tell us about your aesthetic.
I'm used to drawing quiet scenes. I love studying the relationship between people, and I'm quite obsessed with revealing the intimacy of a couple. I care about colours, the way they go together and create a particular atmosphere, soft, and sensitive. I love playing with transparency, texture, and superposition. My drawings are made of shapes of colours, I don't use any line.
3. What is your favourite medium and why?
During my erasmus in Bologna, I discovered the possibilities of colour pencils. I fell in love with this technique because I use it as an alternative to painting. Before drawing I was painting with a lot of water, and it was a way to create transparency and to work with different layers of colours in superposition. With colour pencils, there is also a specific texture and a softness that I appreciate a lot.
4. What is your artistic process like?
Before starting a picture, I first have a more or less exact vision of the picture I want to realize. Then, I'm working on sketches to translate the idea I have in mind. When I have my final sketch, I try to choose colours, and how to arrange them together. My artistic process is clearly a little maniac, everything is very controlled.
5. Who and/or what inspires your work?
I love Marc Desgrandchamps's paintings for the way he plays with transparency. I love these big blue shadows walking in these landscapes. My work was first inspired by paintings. Then I started to be attracted by illustration with some works really colorful, and lively such as Brecht Evens or Yann Kebbi's drawings. I finally chose to study illustration when I discovered Marion Fayolle. Drawings sounded like poems. I did not know that pictures could be written. I admire her books, her work for the press, everything she does is brilliant. These are my artistic crushes and influences. My work is also really based on my interest in love stories, couple life, sexuality, heartbreaks.
6. What role does art play in your life? How does it change the way you view the world?
It is quite hard to answer this question! I think I love emotional stuff. Sometimes I want to go to the cinema just to cry in front of a sad movie. It's a bit weird but I'm sure I'm not the only one.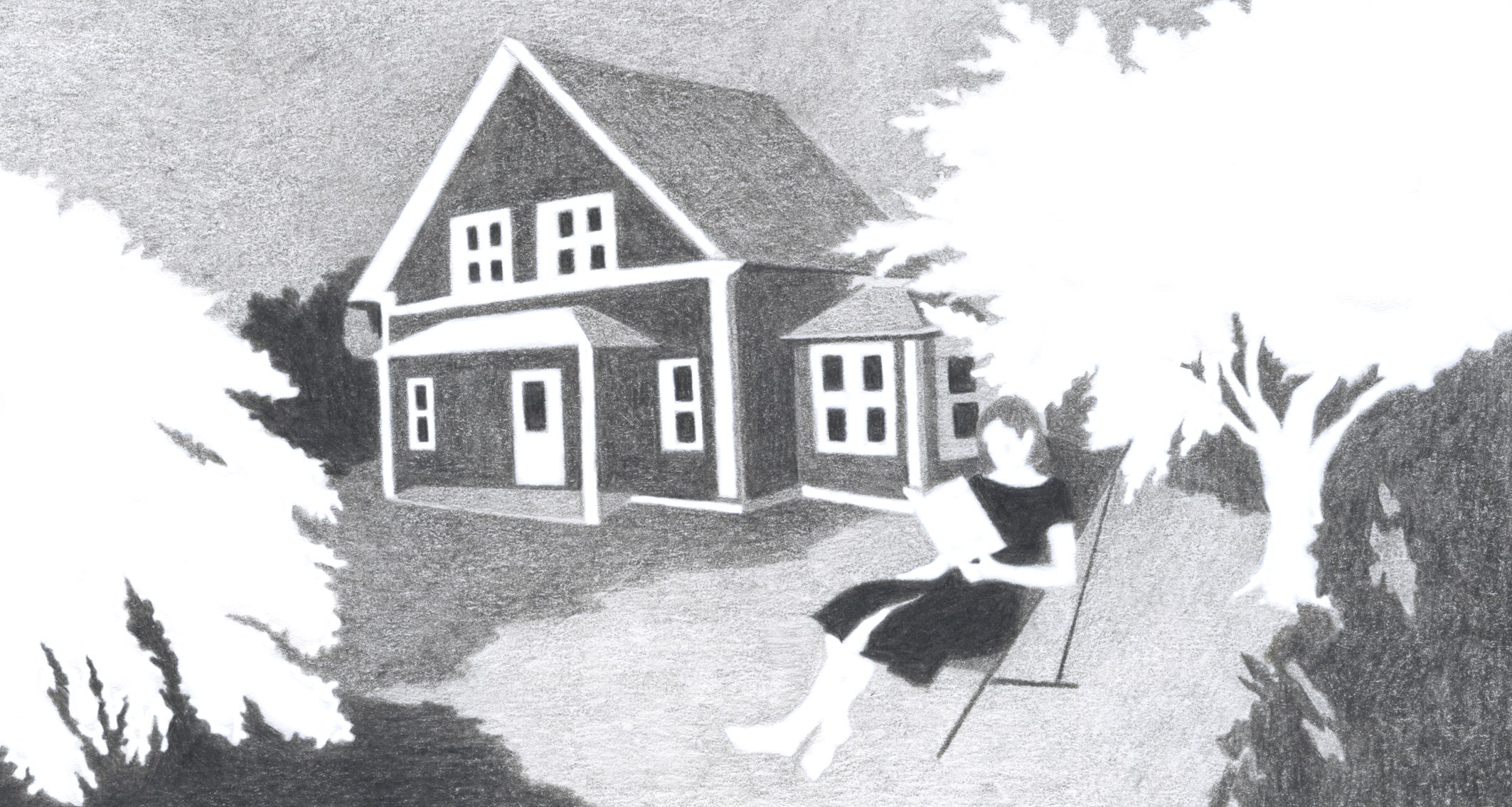 7. Where did you study?
I studied at the Haute École des Arts et du Rhin at Strasbourg. I spent the best five years of my life there. We were a great group of friends, we used to laugh a lot, drink a bit too much, things looked so simple at this time. I miss my friends a lot.
8. Where do you see yourself in five years?
I'm not really good at making projects, it really scares me. I don't like projects but I dream about having kids since I'm a child, and I would really like to realize this dream. So in five years, I hope I will be trying to have a baby.
9. What about in ten?
I'll have kids, it will be Christmas every day at home. I know this vision of life may not sound really exciting for many people haha.
10. What do you hope to achieve with your art?
I would love to draw for movie posters. I would feel like a star, seeing my pictures in the street, it would be awesome.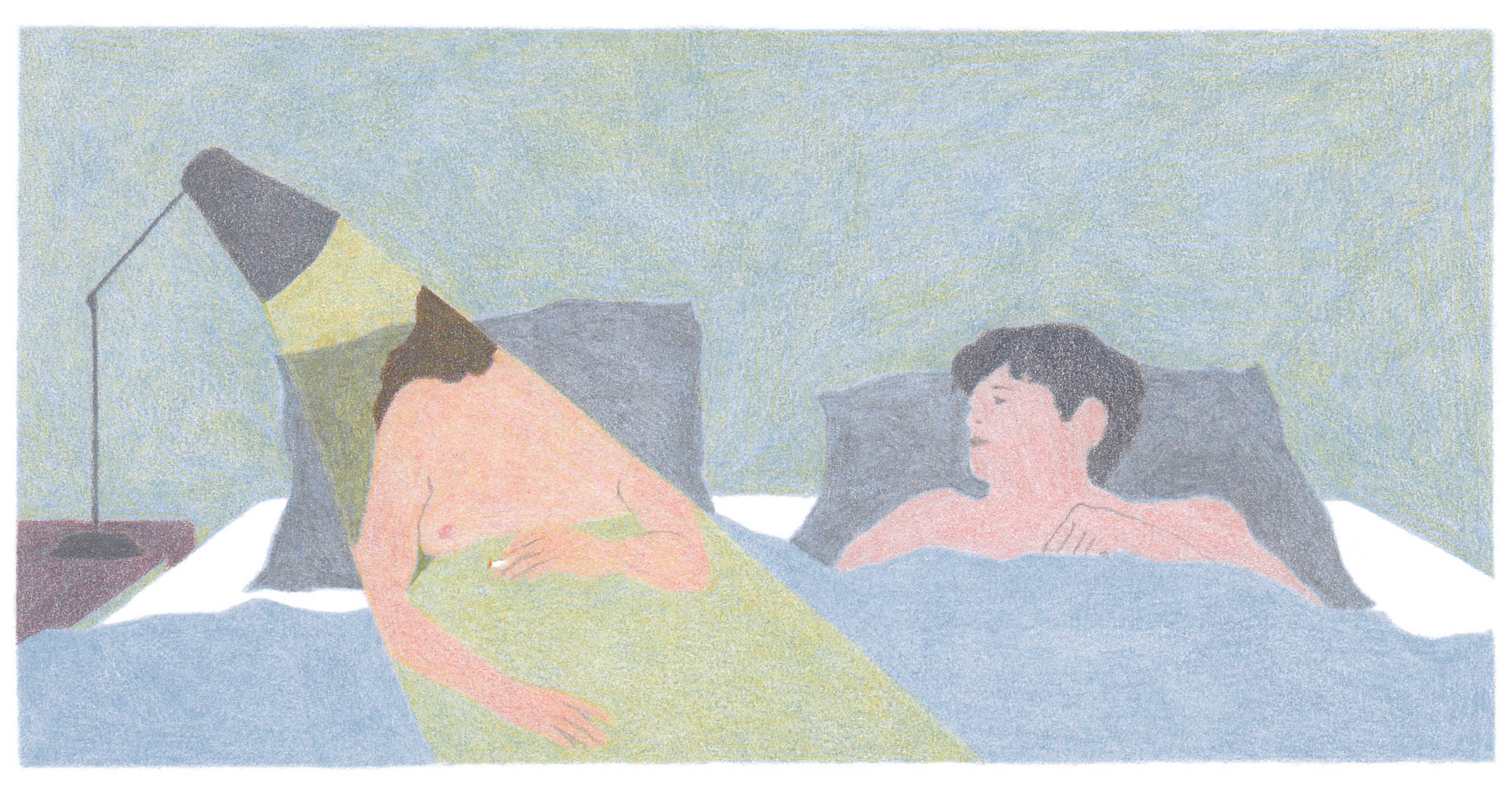 11. Now, tell us a little more about you as a person: what is your favourite food?
Eating is a real passion. My favourite dessert is the lemon pie, I even used to do a list of the best lemon pies I ate in my life. Now I start cooking more than before because my boyfriend is an amazing cook so he teaches me many things. One of my favourite meal is lemon ravioli with homemade pesto (garlic, pecorino pepato, basil, olive oil, anchovy and bon appetit bien sur).
12. Favourite book?
The Day Nina Simone Stopped Singing from Daria Al-Joundi.
13. Favourite genre of music?
I love French songs because I can understand the lyrics and I love listening to stories. Barbara and Veronique Sanson are my idols, I love the way they see men and couples.
14. What are your hobbies?
I love cooking, going to the cinema, eating at the restaurant, drinking good wine, going to see the sea (especially in Brittany), being with my boyfriend, laughing with my sister. Quite classic stuff!
15. If you weren't an artist, what would you be?
If I weren't an artist, it's obvious that I'll be a culinary critic, to be paid to go to the restaurant.