Instagram:
@camillejulieromano
Behance:
www.behance.com/camillejulieromano46
Tictail:
www.tictail.com/camilleromano
Website:
www.camilleromano.com
1. What's your story? Where are you from?
I was born in France. I grew up in the east part of the greater suburb of Paris. It was very much countryside: a village, vineyards, fields and forest, even though it was one hour away from Paris. Growing up, I thought the place was nothing special and boring during the long summer holidays. Thinking about it now, I think it was a good place to grow up, surrounded with nature, lots of space and quiet. From a young age, my favourite was always the art class. There, I did not have to express myself with words neither was talking required. I was a good student but subdued by nature. That's what my teachers comments most of the time said. After high school, I went to study graphic design in Paris for a short time. Then, I quit my studies and moved to Finland, that was about 9 years ago.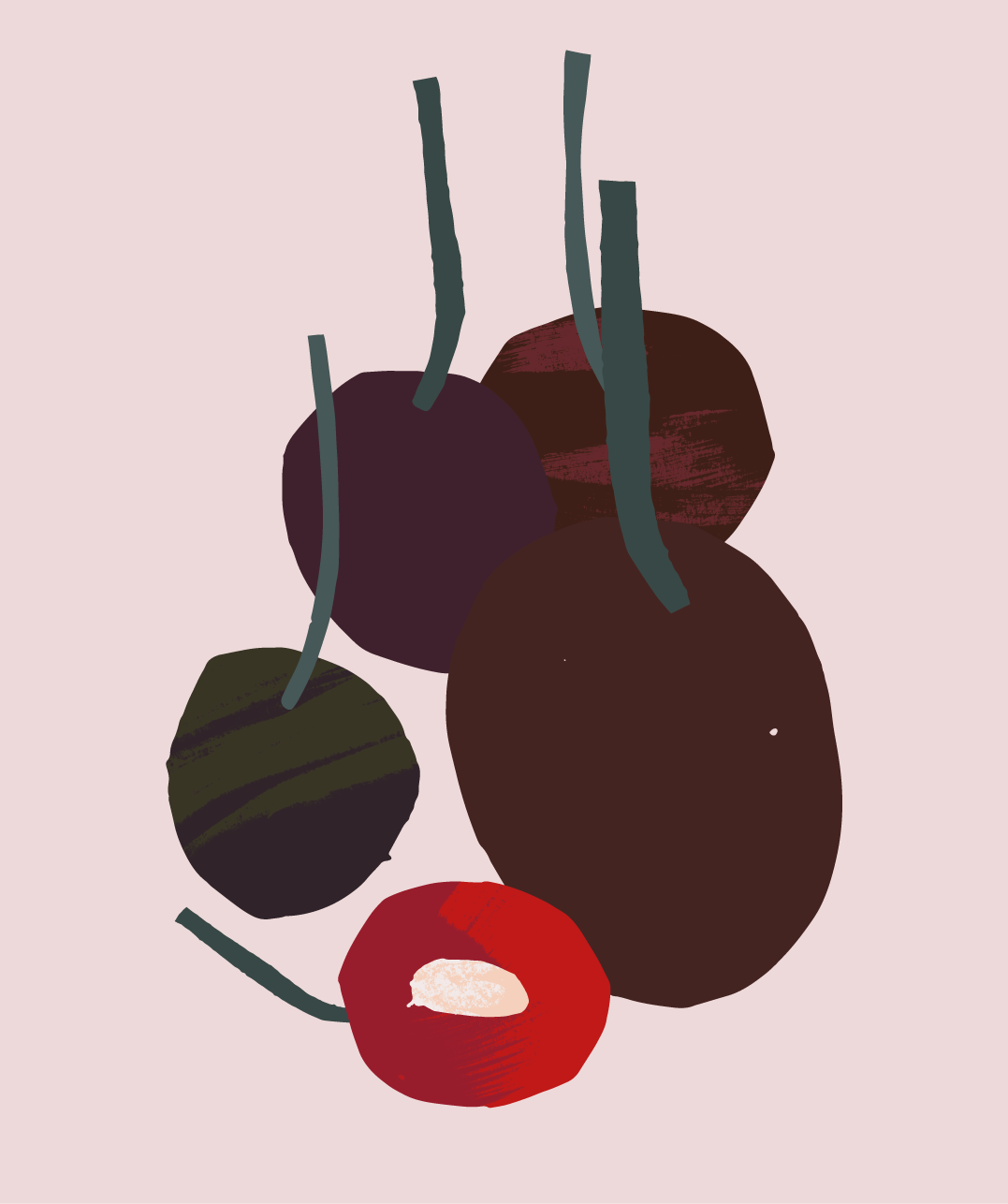 2. Tell us about your aesthetic.
It has a varying degree of abstraction and simplicity. As the observation of nature is such a big part of my work, I am drawn to details. And in order to visualise my impressions and translate the feelings I get when I am in nature, I need to keep the composition simple and clear so that the content does not get lost in useless, empty elements. I like the contrast of dark or muted colours with one or two more saturated ones.
3. What is your favourite medium and why?
I like working with quick and spontaneous mediums. I like to be able to compose quickly and intuitively if needed and be able to adjust and make corrections without too much trouble. Over a year ago, I started to work with paper. I would cut shapes, more or less intuitively and make compositions out of them. I liked the immediacy and the ease. Then, I realised that I had a lot of leftover trimmings and I did not want to just throw them away, so I started to use them as well. That was probably a kind of turning point for my visual style, because those scraps push my conceptual and imaginative side to work. These are shapes that I could never come up with deliberately. So I have material, shapes and colours to give meaning to. Some months ago, I added handmade textures to the paper cuts because I wanted to add a certain depth and dynamism to these flat shapes.
4. What is your artistic process like?
It is based on intuition and experimentation. I usually do not sketch but I trust in the process itself to find unique ideas that feel mine. If I work for an agency or a client who expects a certain result from the start, then my graphic designer side is awake and I try to be systematic and logical. I can really put a lot of feeling into a single illustration. The content of the illustration is essential but sometimes, I can be heavy. Since my shapes are pretty simple, I can use them to make patterns when I want to do something visual with an easier feeling. Almost all my single illustrations have a corresponding pattern that I make when I take a break!
5. Who and/or what inspires your work?
Ideas can come from anywhere but particular "places" have a stronger effect on me. Nature first, forest, sea, plants, weather, seasons, open spaces, walks (especially at night), sleeping and dreams, museums, music and sounds, quiet and alone time. Nature plays an essential role in my illustrations since I moved to Finland. I often go loose myself in the forest close to where I live. I look at seasons, colours, shapes, compositions. It is all simple and complicated at the same time. Nature might look random in composition but it is all very logical too as trees and plants grow a certain size, shape and way for pragmatic reasons, and it all always works. So the more I look, the more I see.
6. What role does art play in your life? How does it change the way you view the world?
I don't think I am an artist nor that I am making art. What I can only say is that my visual side is very dominant, maybe that is the only side I have. If I could try to describe how I feel I'd say that I am on automatic observation mode all the time, like in a constant scanning process. I see my surroundings as patterns, repeats and breaks, lines, colour combinations, compositions. This is my normal. I don't know where the "art" part is, but it is not like a magic, special lense I would look through.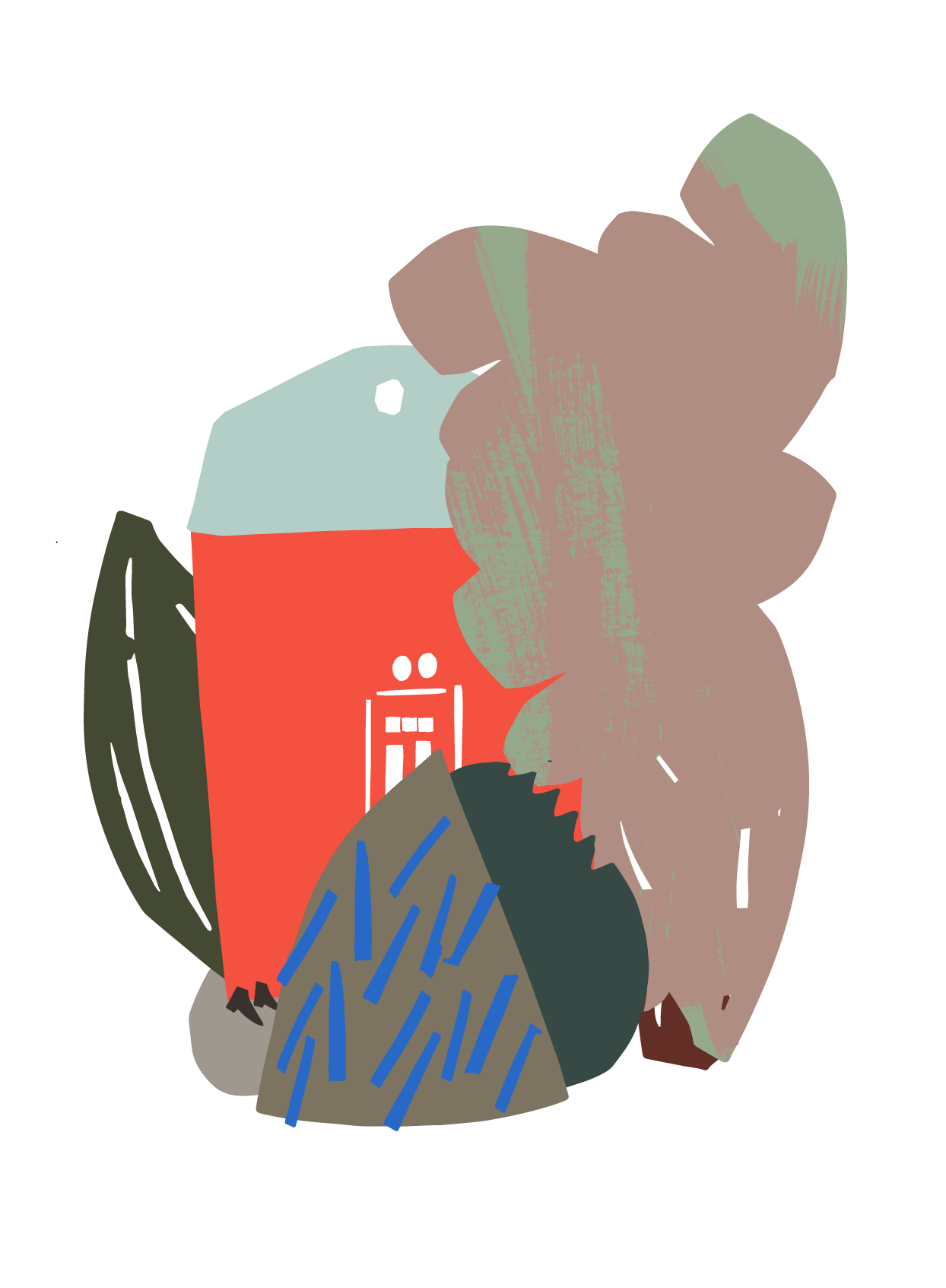 7. Where did you study?
I studied in Paris, at École Duperré School of Design, Fashion and Creation, a state-funded school. I quit it half way. Then, I got a BA at Tampere University of Applied Sciences. I did my exchange studies in Japan.
8. Where do you see yourself in five years?
I barely know what my next week will look like, so five years feels unreal! But I hope that, in the near future, I get to work with respectful and understanding people, that projects come in regularly. I hope I would have worked on different projects, books, textile, illustration, editorial, murals, etc…I hope that I am less thinking about what I should do rather than what I want to do. I hope I can be more independent and self-confident about my visual style, and try to think less that I have to please people.
9. What about in ten?
Ha! Well, in ten years, I would have achieved everything I talked about in my previous answer. What is left? I have moved to Lapland in peace and quiet, I am fully independent and I can work remotely and I spend lots of time outdoors, away from people!
10. What do you hope to achieve with your art?
My wish is that people can understand the feeling behind the picture and that it makes them stop for a while and look at things more carefully.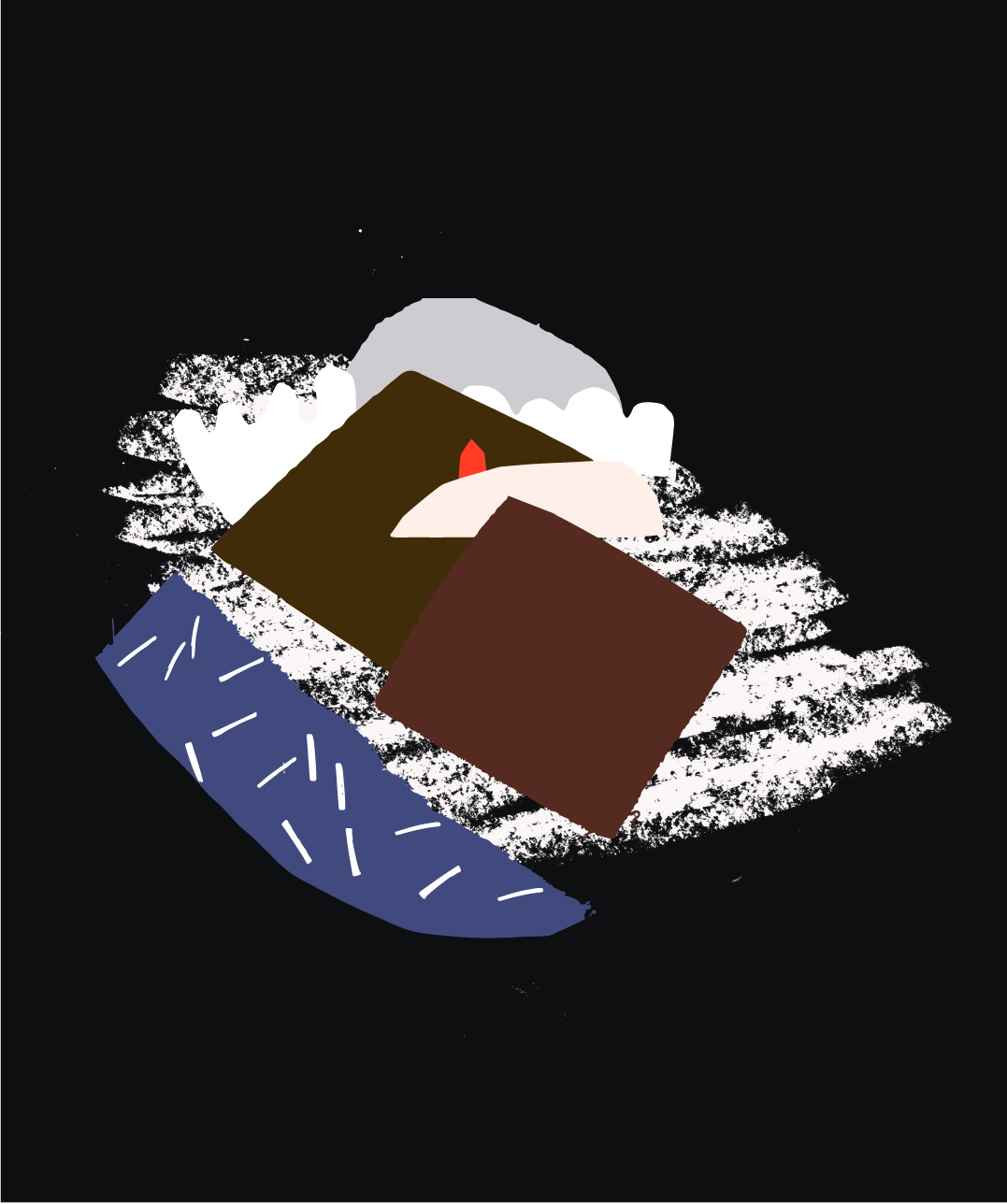 11. Now, tell us a little more about you as a person: what is your favourite food?
Nothing fancy. I like many cuisines, Korean, Japanese, middle-Eastern, etc but I can't overcome my French side; I could survive on bread and cheese!
12. Favourite book?
Anything from Murakami Haruki or Franz Kafka.
13. Favourite genre of music?
I don't have a favourite really, I listen to a lot of different styles. Classic and experimental jazz, electro, ambient, classical, folk, sometimes just sounds. The only band I have kept on listening since teenage years is Radiohead. I listen to them a lot when I work.
14. What are your hobbies?
I have a passion for textiles, which I guess is not that far from what I do. I have been knitting since I was 12 or so and I just started to work as a sample knitter on the side. I am also learning weaving. I hope someday I could bring the illustration and textile sides together in a personal project. Otherwise, I love outdoors and walking/biking trips, picking mushrooms and berries.
15. If you weren't an artist, what would you be?
Either archeologist, artisan of some sort or I would want to restore and conserve art pieces.