Instagram:
@camille.pomerlo
Facebook:
www.facebook.com/camille.pomerlo
Dribbble:
www.dribbble.com/camillepomerlo
Website:
www.camillepomerlo.ca
1. What's your story? Where are you from?
I am Camille, 26 years old, and I am from Montreal, Canada. I studied Design and worked in the fields of graphic design, packaging design, interior design and architectural renderings. However, my story really begins when I became a mother of twins two years ago and I started drawing the mess in the apartment. Every day, after changing diapers, cleaning bottles and doing the laundry, I sat at my desk and drew.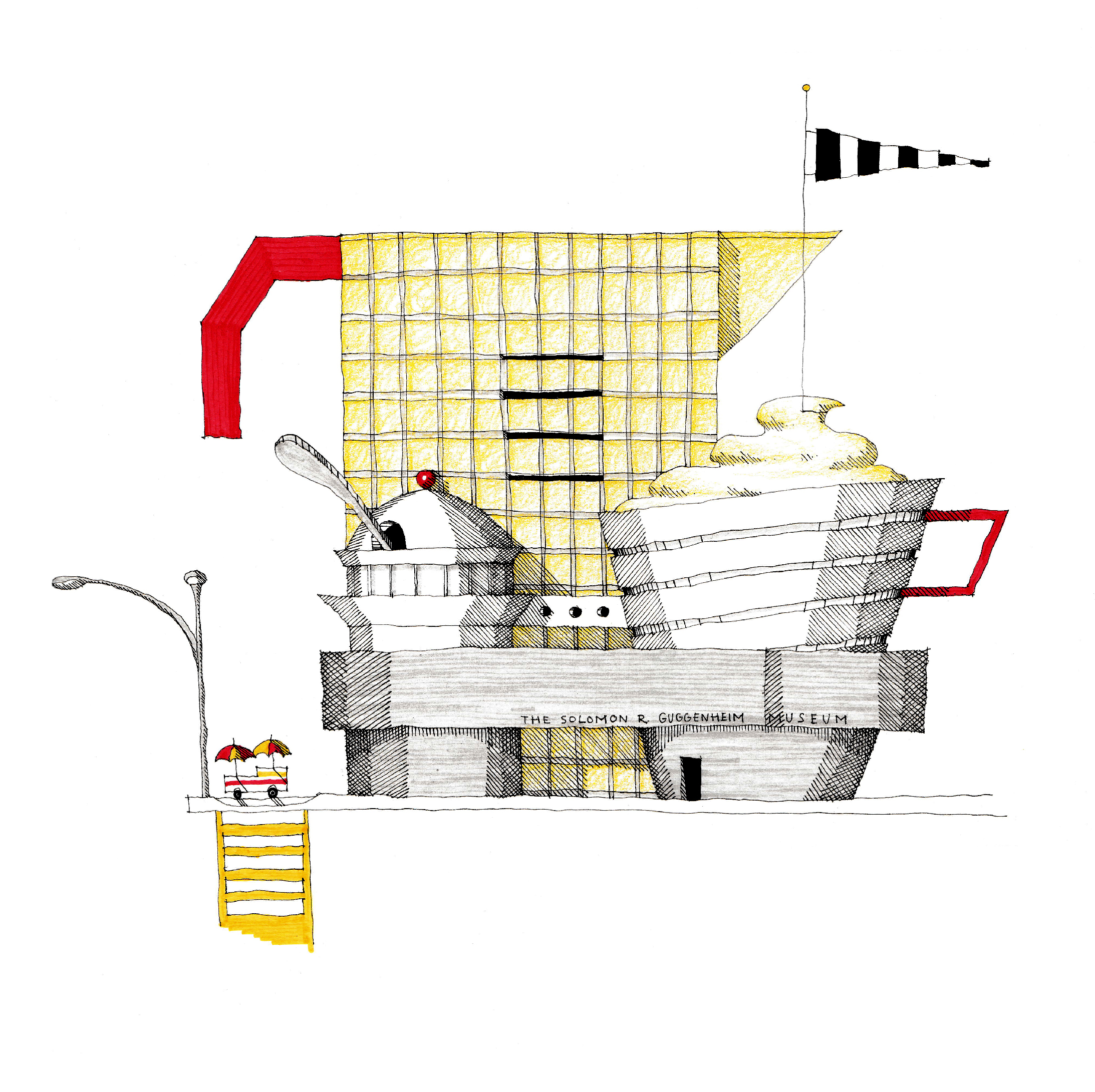 2. Tell us about your aesthetic.
I want to tell the story of the everyday objects and the actions they help accomplishing. So, the repeated lines and elements in my illustrations reflect the repetition of daily life's activities. For example, the many times we make coffee involve the same actions, yet, somehow, the experience is always slightly different.
3. What is your favourite medium and why?
Pen and Ink. I use the smallest Pen and Ink pens because they are perfect for drawing details and making consistent lines. I also use classic wooden coloring pencils to add color sometimes.
4. What is your artistic process like?
I function like a coffee percolator, you put it on the stove and wait for coffee, well, for me, I just sit and "turn on" my brain and some idea will appear. Usually it is an image, but I do not yet understand it and when I start drawing, my hand will know what to do. Then again, sometimes, I really dislike the result and I try to understand how I failed to illustrate the image I wanted.
5. Who and/or what inspires your work?
Bear with me, this will sound a little nuts: After spending more time with the objects of the house than with people, everywhere I looked I saw cups, plates and utensils and, at one point, I imagined them transforming into cities of objects on the stove, in the cupboards, and on the counters. Blame it on the lack of sleep, I don't really know, but, from then on, I could not move away from the perception that objects were filled with life and so I became obsessed with domestic objects.
6. What role does art play in your life? How does it change the way you view the world?
Art gives me a distance from the events of life that upset me. When I draw the mess in the kitchen, I do not see the food in the cracks of the floor or the hair stuck under the chair's leg. I do not see the pile of pots and plates on the counter or the dust carpet everywhere. Rather, I see the life in this home; the laughter, the fun, the love which were the cause of this mess. And this vision allows me not to blame myself and appreciate the moment, even though the kitchen is horribly messy or the laundry piles on the floor of the bedroom.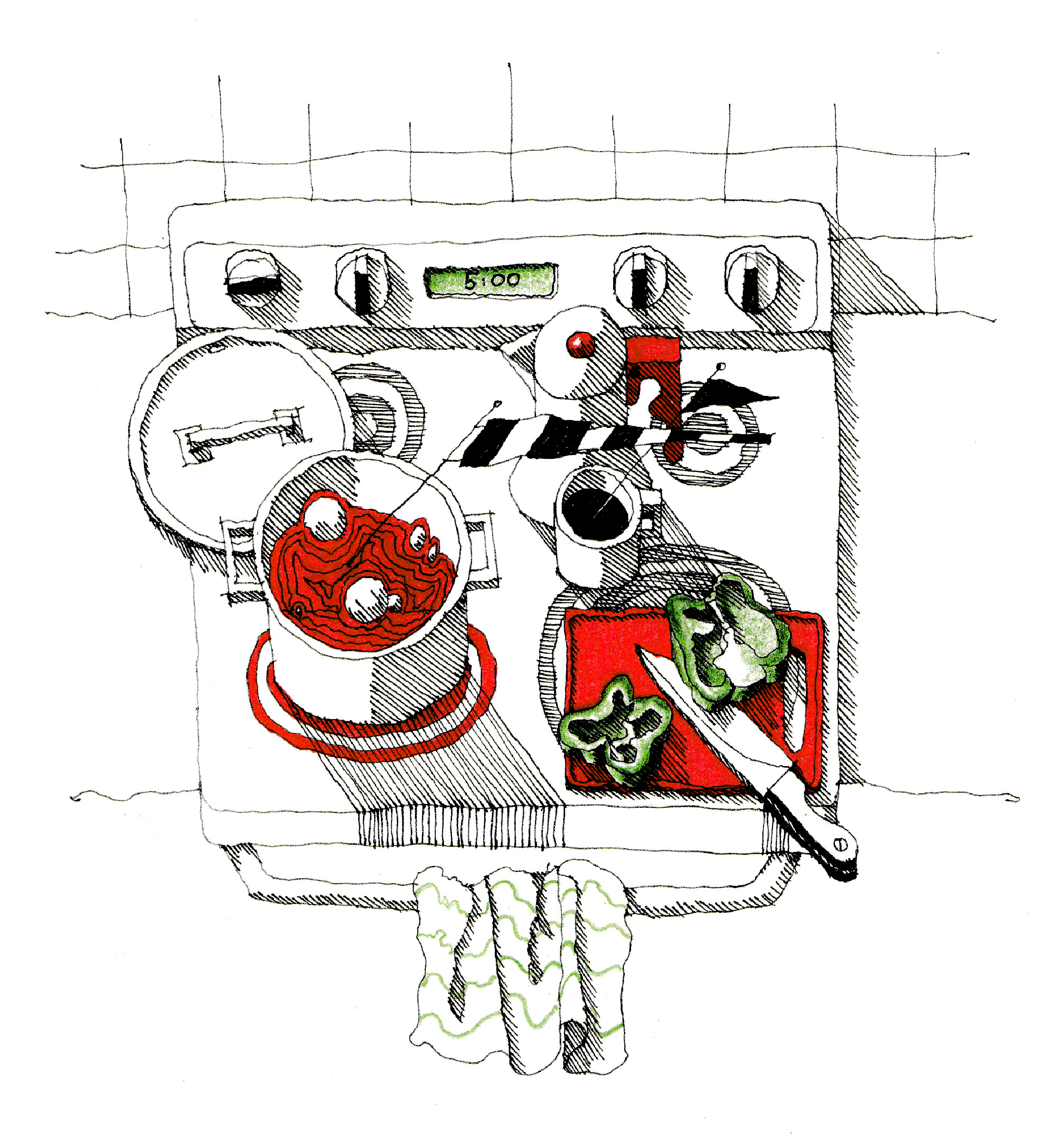 7. Where did you study?
I studied Fine Arts at Champlain Regional College in Lennoxville and then did a BFA in Design at Concordia University in Montreal.
8. Where do you see yourself in five years? Working in an agency?
I will still be drawing, for sure, otherwise, it's hard to tell. One thing I hope is that, at least, in five years, I will have been able to fold that eternal pile of clean laundry.
9. What about in ten?
I stared at the question for a good 10 minutes. I can't tell.
10. What do you hope to achieve with your art?
What I would really like is if my art could make people see that the domestic objects of our homes are very powerful in the way they impact our lives. We rely on objects every day without realizing it, but imagine how differently our morning would start if, for example, the coffee percolator or the toaster broke.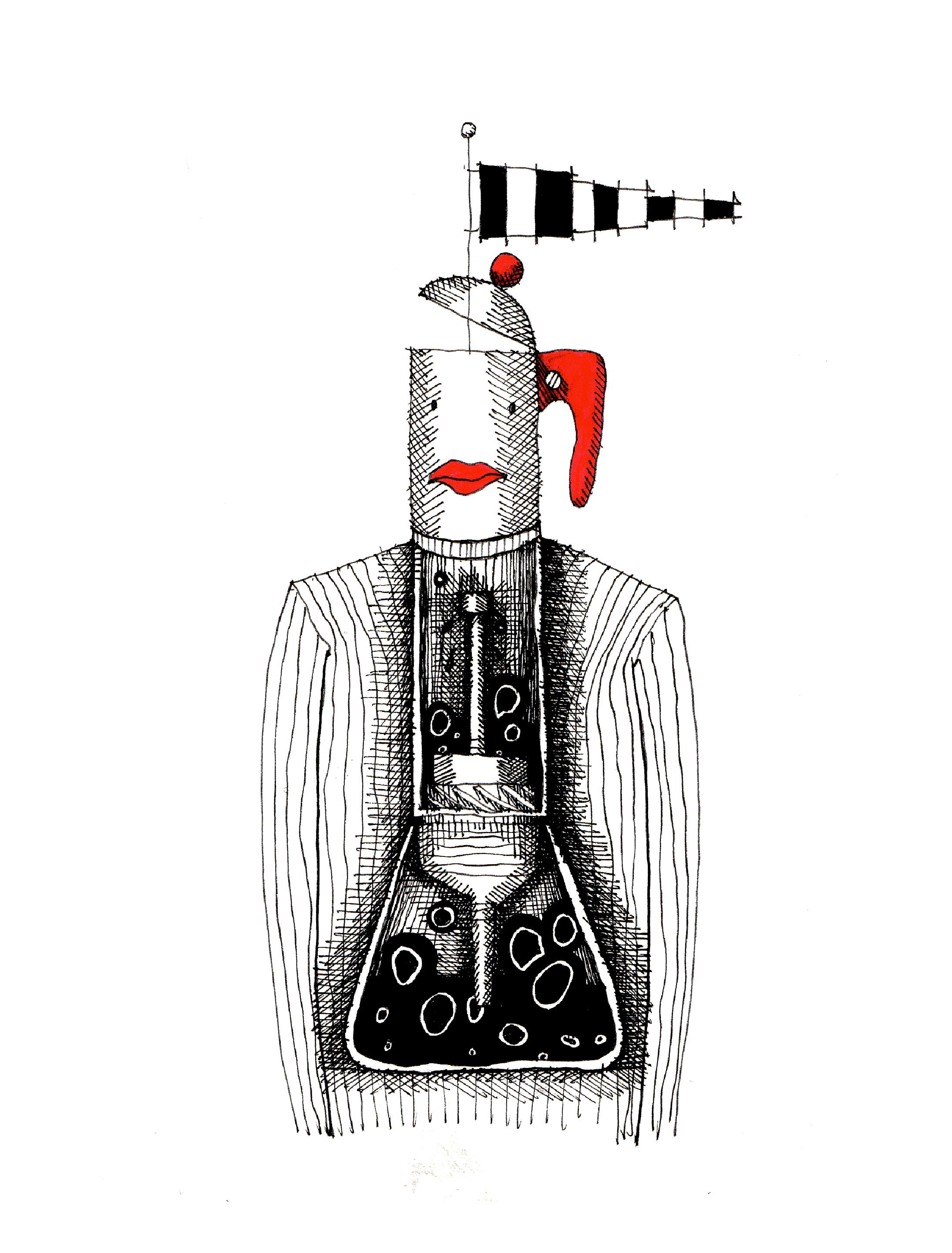 11. Now, tell us a little more about you as a person: what is your favourite food?
Is coffee a food? I like toast with peanut butter and banana slices the best.
12. Favourite book?
I have two: Novecento by Alessandro Baricco and A Scientific Autobiography by Aldo Rossi.
13. Favourite genre of music?
I mostly listen to French ballads and Folk music, anything that doesn't distract me too much from the task at hand.
14. What are your hobbies?
Apart from drawing, I enjoy cooking, playing squash, going outside and watching The Office.
15. If you weren't an artist, what would you be?
I would love to be with my kids full-time because there is still so much I need to learn from them.