Instagram:
@camixvx
Facebook:
www.facebook.com/camixvx
Society6:
www.society6.com/camixvx
Website:
www.camilarosa.net
1. What's your story? Where are you from?
I'm from south Brazil, from a city called Joinville, but since July/16 I'm living in Brooklyn, NY. I've always liked to draw, but I never thought about working with it since I went to the Industrial Design school. So in 2010, my friends and I formed a street art collective in my city. We started doing some illustrations and projects that required drawing skills from me. So 2 years later I left my job at a trophy factory in my hometown and decided to move to Sao Paulo (one of the biggest cities in Brazil) to try to work with illustration. This was my beginning! After all this, I found my own style in my illustrations and started to work as a freelance illustrator and graphic designer, launched an online store and started to sell my artworks in some fairs in Brazil.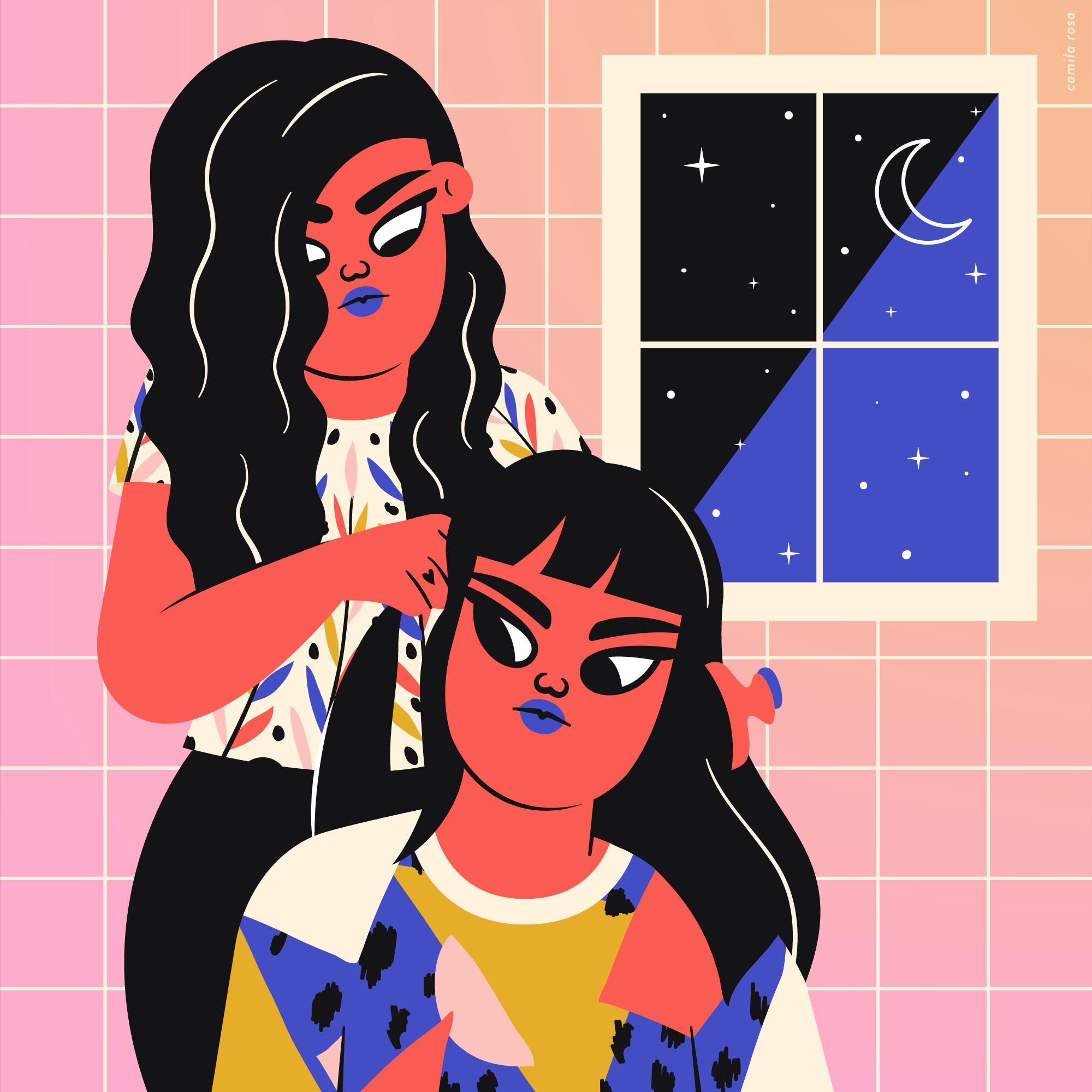 2. Tell us about your aesthetic.
My current work is about women. I always try to show women in struggle from an alternative perspective: latin-american, militant, not fitting in mainstream beauty standards. So, my girls looks like stronger women, with hard colors and textures, and at many times with angry faces haha
3. What is your favourite medium and why?
I prefer start with just a pencil and paper and then digitising with my tablet on Illustrator. To start with paper helps me to think better about the position and how the girl will look like. And in the Illustrator I can finalise, adjust some things, try other combinations of colors and test new possibilities of textures.
4. What is your artistic process like?
It depends. If it's a personal work, I like to work in two different ways. One is to draw in a paper using only pencil and markers (Posca). This is how I like to practice my hand drawing skills. The other way – which is for complex ideas or for when I'm inspired by some photo – is to just open the Illustrator and start to vetorize. When it's a freelance work, I first create a moodboard with some ideas and references, and later I sketch by hand and finalise on Illustrator.
5. Who and/or what inspires your work?
Many things inspire my work! Many things that I read or watch, even some music that I listen to. I think that all that happens in my life serves as inspiration. Also, many illustrators inspire me and help me to open my mind to new possibilities.
6. What role does art play in your life? How does it change the way you view the world?
At this moment, I see art as a way to change the world, to change the way that people think, to communicate something to people and to empower them, especially women. This is also how art changes the way I see the world, by showing me that it can be an instrument.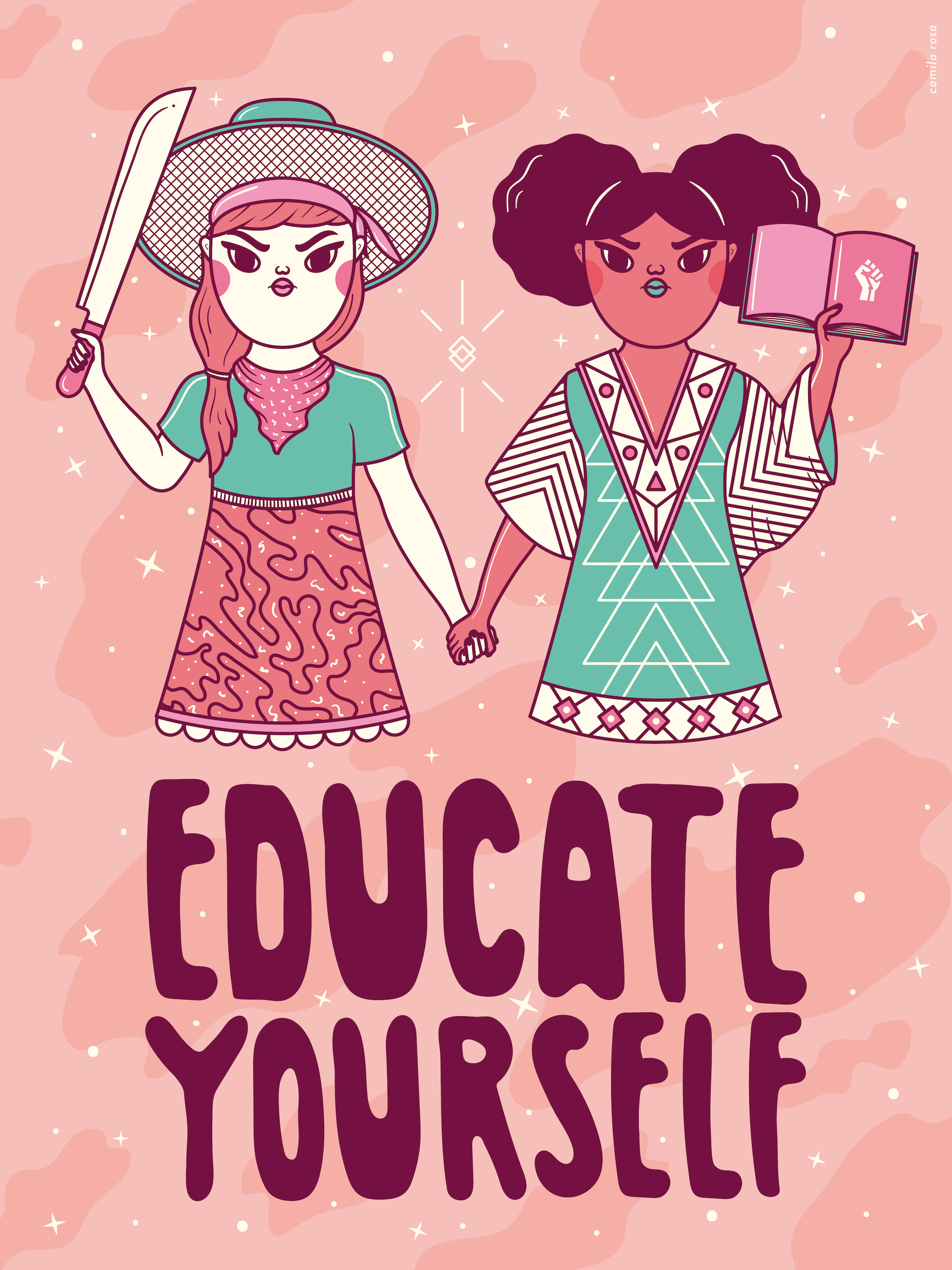 7. Where did you study?
I studied Industrial Design at UNIVILLE an university in my hometown.
8. Where do you see yourself in five years? Working in an agency?
No definitely not! I worked in some agencies before and it's not something that I love. It's too stressing! In five years I see myself maybe living in another country as a freelance artist and illustrator. Also working with my online store, creating my own products. Not too different from the life I have now, but with more experience acquired.
9. What about in ten?
In ten years, I see myself living in a calm place in Brazil doing the same things as I did before but also trying to help brazilian people. Maybe teaching art for kids and teaching new things to people that need something different in their lives. I don't know what to do exactly, but I always think about go back to my country and continue to change things over there.
10. What do you hope to achieve with your art?
I hope it helps many people to educate, empower and liberate themselves. I hope they can feel something different with my work. I believe that art is my way to translate my feelings to the world, but not just this, it's a way to do my part like a political being.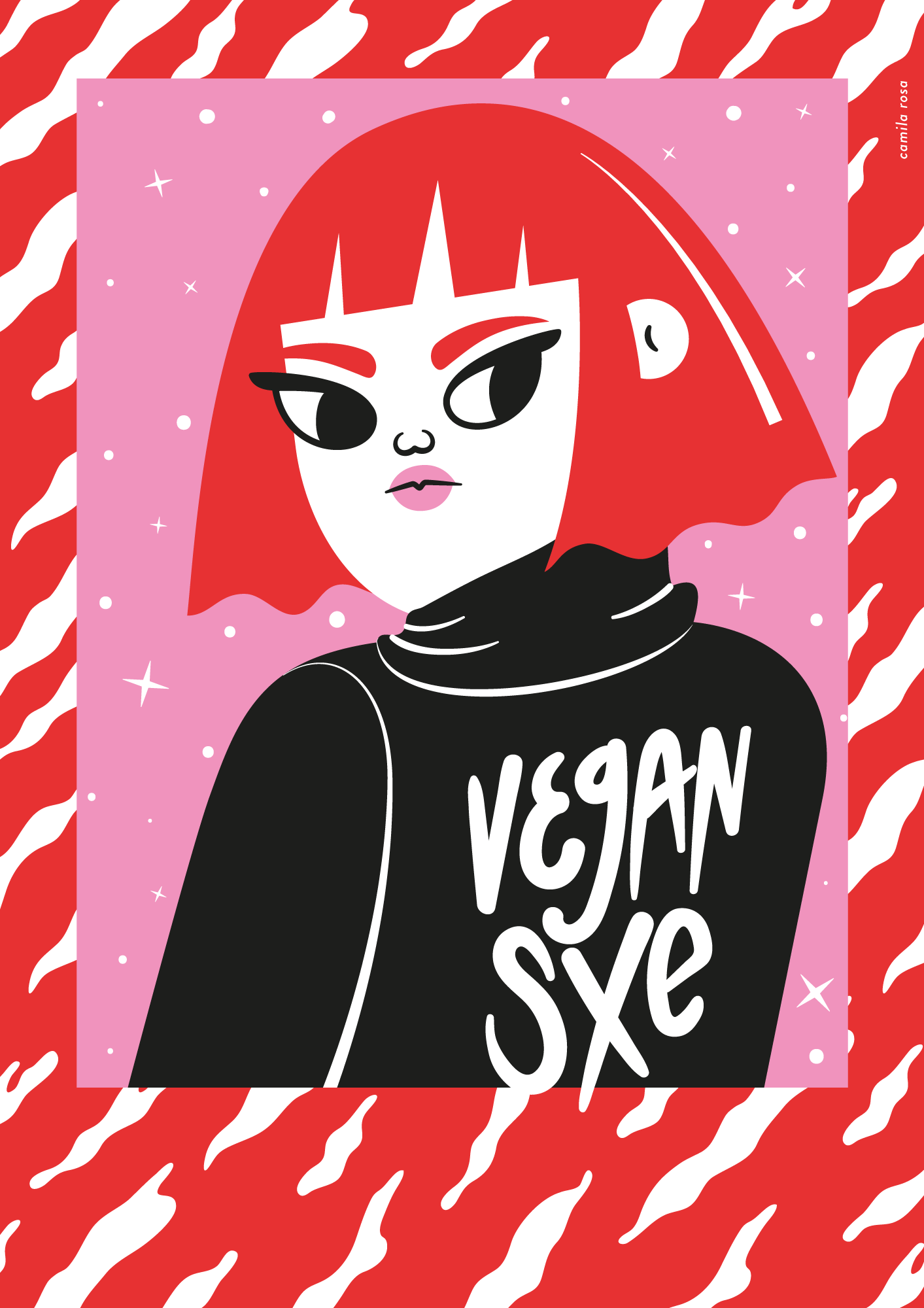 11. Now, tell us a little more about you as a person: what is your favourite food?
Any vegan food! But pizza and some Brazilian food have my heart.
12. Favourite book?
The last that I read - Women, Race and Class from Angela Davis.
13. Favourite genre of music?
I'm always listening to music, so I like many different genres! But always is something around punk/hardcore, rap (especially from Brazil), R&B, reggae and some classics from Brazilian music. You can found me on "last-fm" - yes I still use this hahaha.
14. What are your hobbies?
I really like to cook vegan food, try new recipes, or just make my own meal. Also, I love to walk to discover new places - to eat, to inspire, to spend the day or just to chill.
15. If you weren't an artist, what would you be?
I was something else before being an artist, right?! Before being an artist I was a visual and industrial designer but I don't think it was the perfect profession for me haha. So if I had a chance to choose another career knowing that a life as a designer is not the coolest thing in the world, maybe I would choose to be a cook and to have my own vegan place in Brazil.