Instagram:
@canuivan
Twitter:
@ivancanuillus
Facebook:
www.facebook.com/ivan.canu.1
Pinterest:
www.pinterest.com/ivancanu
Behance:
www.behance.net/ivancanu
Website:
www.ivancanu.com
1. What's your story? Where are you from?
I was born in Alghero, a small city in front of the north-west Sardinian sea, founded in 1300 and colonized by Spain, very pretty. I live in Milan since 22 years.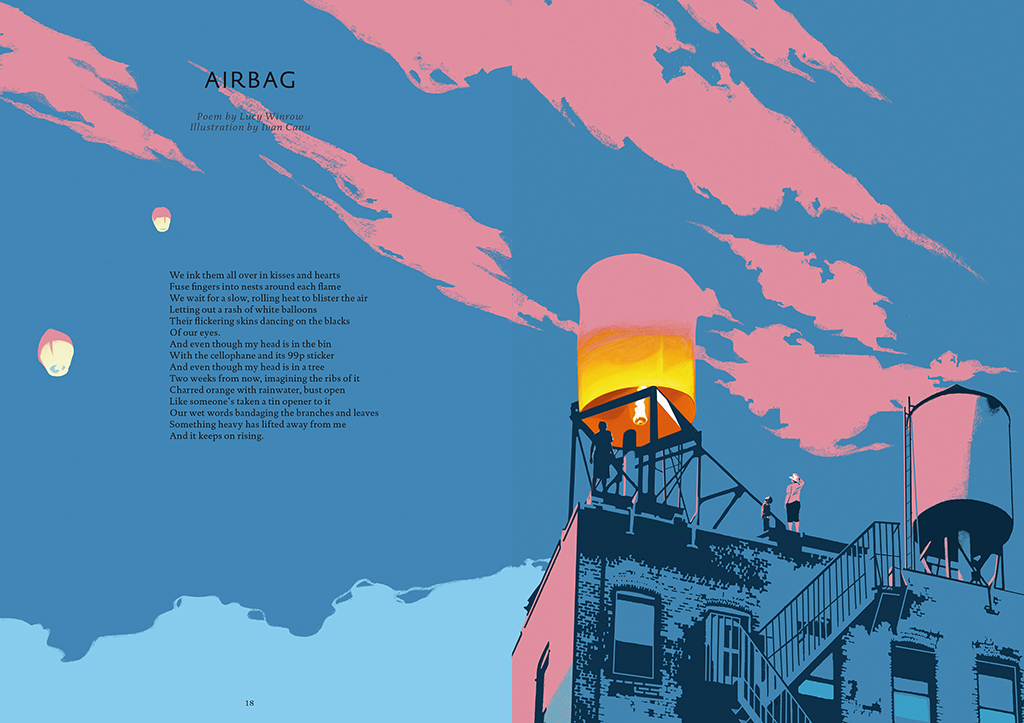 2. Tell us about your aesthetic.
I consider my work as "solving problems", not like the artist who "reflects problems". Don't like to consider the illustration something always in process, unfinished. Obviously all things can go better and better, working on, but after a while I feel tired and bored and, at last, I consider this a job of communication. So, when an illustration is published, it's over me and I can't control it, either the public reactions. And I'm glad to believe in relativity, not obsessed of what "others" think of my work.
3. What is your favourite medium and why?
Digital painting, using Photoshop to create the general construction and Painter to define the artwork. I used to work with all traditional media, pen, ink, pastels, pencils, collage, watercolors, scratchboard, gouache, oil, acrylic for the first part of my career, experimenting different ways. Acrylic was my favorite technique, in general. From 1998 I decided to work in digital and choose it as my unique medium, considering I'm not a pure artist but an illustrator, working for publication first. Not interested in exhibitions: often illustrations' exhibitions are very empty and ego is a boring creature.
4. What is your artistic process like?
I prefer to have commissions, assignments and work with good editors and art directors, receiving suggestions, even indications. Don't like so much to be totally free, even if I have my ideas first to purpose. I start with sketches, ideas, do collages of different ideas, search references. Most of the time I project; when I draw and define the proposals, I'm very fast and self-confident and open to changes till the final result is satisfying for all. I send different solutions, with different combinations and I like when my favorite is the client's one. But disappointment is our guest, in this job.
5. Who and/or what inspires your work?
I have many artists who inspired and inspires me, different in years and from different disciplines. First, I see at cinema, from movies I take my first ideas in general. Kurosawa for the dynamics, Bergman for the b/w non-rethoric cuts, then Altman, Kubrick, Scott, Wilder, Hitchcock, Tarkovskij, Lynch, Jarman, Lang, Ivory, Jeunet, Carpenter, Huston, Von Trier, Welles, Leconte, Brook, Greenaway, Aldrich, Polanski, Ejsenstein, Herzog, Wyler. My master thinking on covers is Ferenc Pintér, clear in design and powerful in synthesis. Without order: Cassandre, Savignac, Dave McKean, Mike Mignola, Edward Gorey, Gary Kelley, Brad Holland, John Harris, John Howe, Alan Lee, Lorenzo Mattotti, Dino Battaglia, Sergio Toppi, Beppe Giacobbe, Emiliano Ponzi, David Sala and many others, from each I capture suggestions, geometries, colors, spaces. As director of Mimaster school for illustrators, I'm lucky to invite many international artists to meet the students and share their art with me and them.
6. What role does art play in your life? How does it change the way you view the world?
I dedicate all my time and mind to culture, arts in general, communication. It's the Woody Allen way I interprete and live my portion of world and imagine the rest. So, not a comfortable way to see. But very comic, sometimes.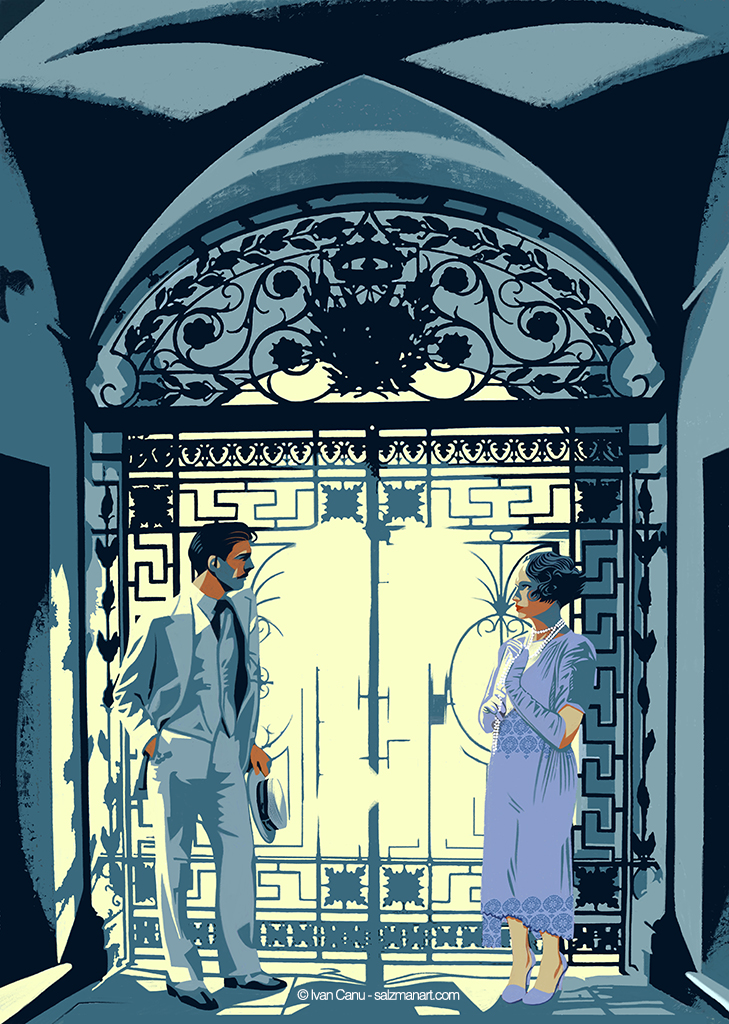 7. Where did you study?
I studied classic literature (greek and latin) in Pisa and Florence university, graduated in History of Theatre 1994 and worked as critic for almost 8 years in a theatrical magazine in Milan, where I became also art director.
8. Where do you see yourself in five years? Working in an agency?
I'm not an employee man, so I see myself free from an office, even if as director of the Mimaster School in Milan, I'm often in a class with students and busy in meetings. Good if I'll do more combinations of my work as illustrators and the one of director, projecting and mixing languages. Who believes in zodiac, can understand if I tell: aquarius.
9. What about in ten?
Still running, so need more gym in my week.
10. What do you hope to achieve with your art?
Open minds to relativity and humour of life.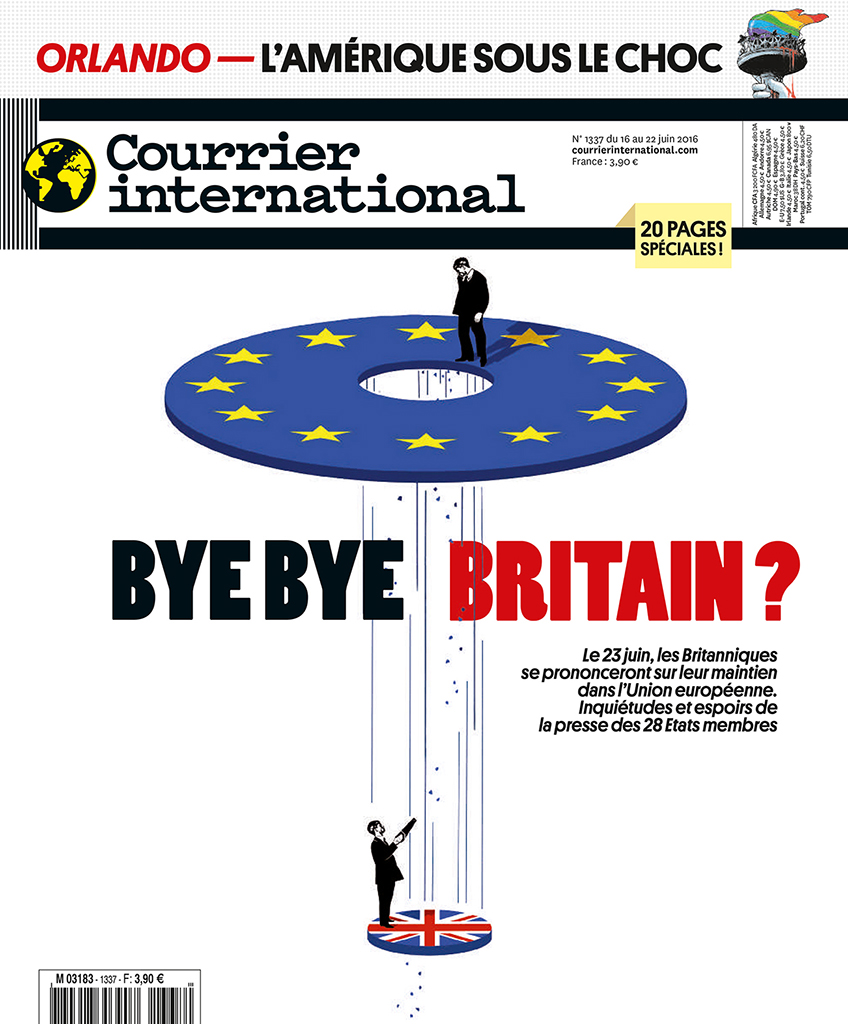 11. Now, tell us a little more about you as a person: what is your favourite food?
Choco.
12. Favourite book?
Can't have one, so those I have in my mind now: Henry James, The portrait of a lady; Angela Carter's The bloody chamber; all Tolstoj thought to write in his whole life; all Neil Gaiman is writing till now.
13. Favourite genre of music?
Contemporary classic and sacred music; brit folk; indie north-europe music
14. What are your hobbies?
reading, movies and tv series, cooking
15. If you weren't an artist, what would you be?
An athlete. A diver, maybe. Or a car driver, just because I don't drive car.