Instagram:
@carlindiaz
1. What's your story? Where are you from?
I was born in Caracas, Venezuela. Since I can remember, I've always felt attracted to the skate culture, the graphics and animations combined with skating are something that hypnotize me. Probably that was the principal reason I decided to study Graphic Design.At the end of the courses, I focused more on the illustration and animation world.Then I moved to Paris, France to live with my girlfriend. That first year I started learning French and the second one I started working as an AD in a communication agency, making personal projects during my free time: paintings, collages, illustrations and animations.This year I got free and I'm getting focused on my personal work, finding a way to make a living out of it.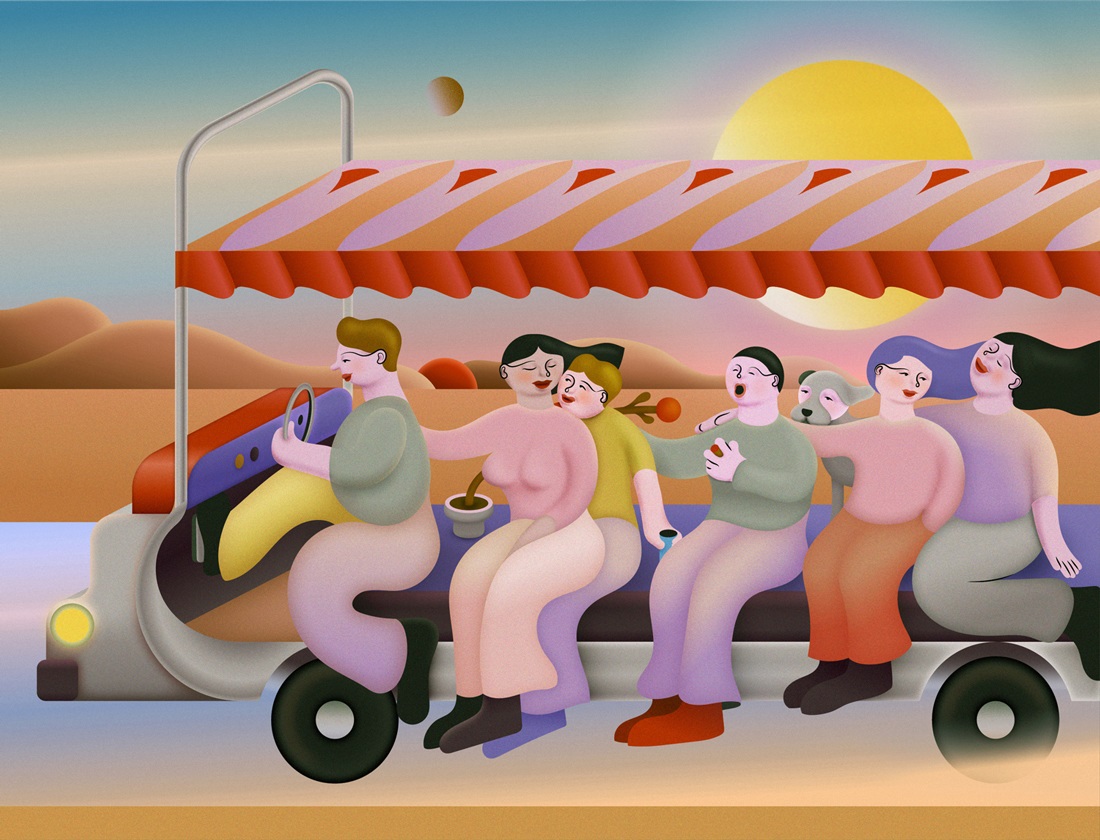 2. Tell us about your aesthetic.
I'd love to generate in the viewer's perception a calm and gentle vibe that welcomes them combined with a psychedelic side that creates depth and invites to going away from their present reality.
3. What is your favourite medium and why?
I really enjoy to work with fabrics, especially velvet, wool, silk.. and see the way it interacts with the light. Such a shame that kind of details we can't perceive through the computer screen.
4. What is your artistic process like?
It depends on the project, but normally for a digital illustration, I sketch a lot, once I'm happy with the result I make the color palette and scan some textures that fit the best.
5. Who and/or what inspires your work?
Natural landscapes, humans, lips, plants and light. Music also plays an important role to let it go with the flow.Also, painters from the modern art have always been a source of inspiration, these last years I've been into Diego Rivera's bold and round elements and Ernst Kirchner's psychedelic style.
6. What role does art play in your life? How does it change the way you view the world?
For me, art is the soul of life, where feelings, sincerity and magic are. It's a way to escape from reality.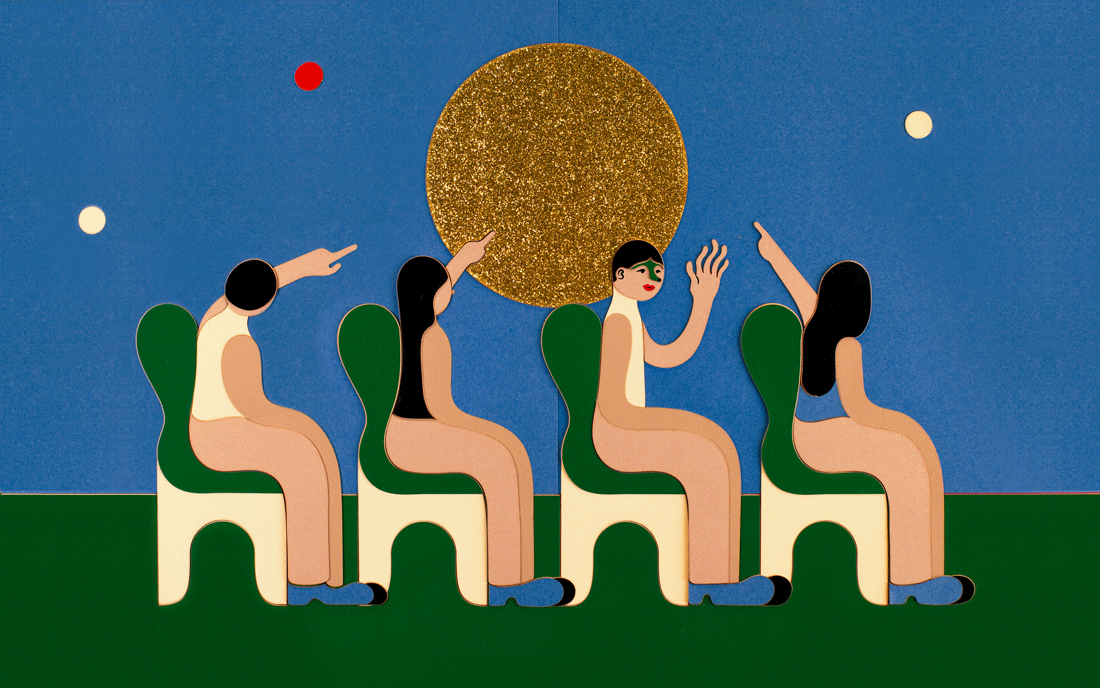 7. Where did you study?
I studied Graphic Design at Instituto de Diseño de Caracas in Venezuela, then I started studying Multimedia Design at l'EPSAA in Paris but after a couple of months I went to my sister's wedding in Melbourne Australia and I decided to stay a little while over there.
8. Where do you see yourself in five years?
Still living in Paris, with some of the achievements completed and others on the way. Even if this city is quite oppressing I think it's a good place to express yourself and grow up as a creative.
9. What about in ten?
I see myself next to my wife, maybe some children and a dog starting another creative adventure, probably making mostly paintings and directing a full-length animation film. But you never know, right?
10. What do you hope to achieve with your art?
Make people feel calm and forget about their problems while looking or thinking about my work, make them travel into that universe and of course, inspire them to create.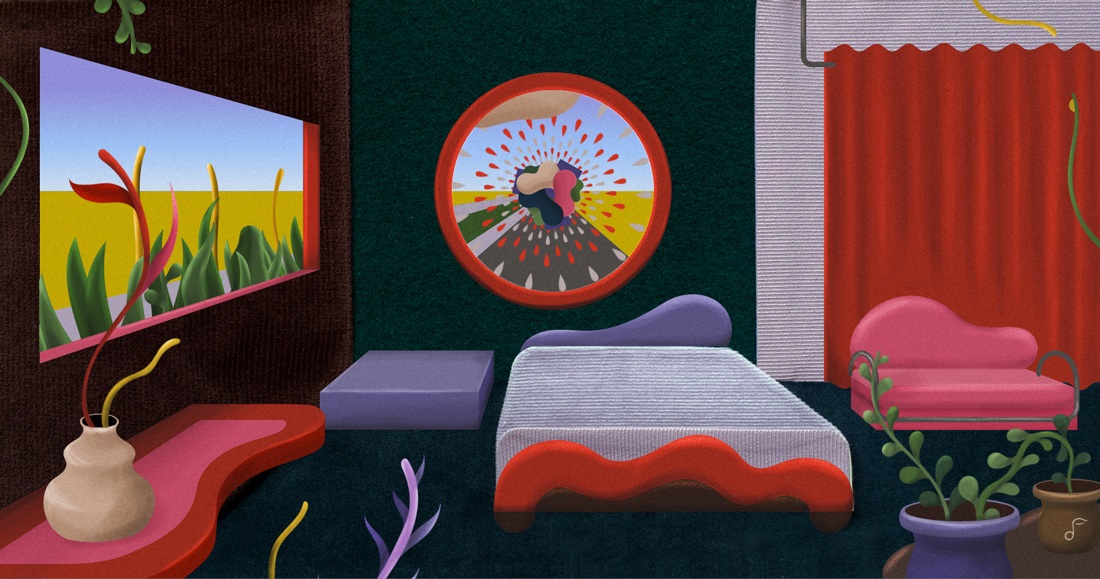 11. Now, tell us a little more about you as a person: what is your favourite food?
The « Arepa » which is a traditional dish from Venezuela, a flat and round sort of bread made from corn flour that you can split and fill with some meat, avocado, cheese and eat like a sandwich.
12. Favourite book?
Milan Kundera - The Unbearable Lightness of Being
13. Favourite genre of music?
It depends on the mood of the day but no matter what I'll always listen and be inspired by 70s rock.
14. What are your hobbies?
Since I was 14 years old I skated almost every day and making horrible graffitis, now I'm skating less than I used to but improving the graffiti skills.
15. If you weren't an artist, what would you be?
If I wasn't spending my time making illustrations and thinking about it, I would probably be making music.