Instagram:
@carlos_arrojo
Twitter:
@Arrojo_dibuja
Facebook:
www.facebook.com/arrojoilustracion
Website:
www.carlosarrojo.com
1. What's your story? Where are you from?
I´m a spanish illustrator who works and lives in La Coruña (Spain).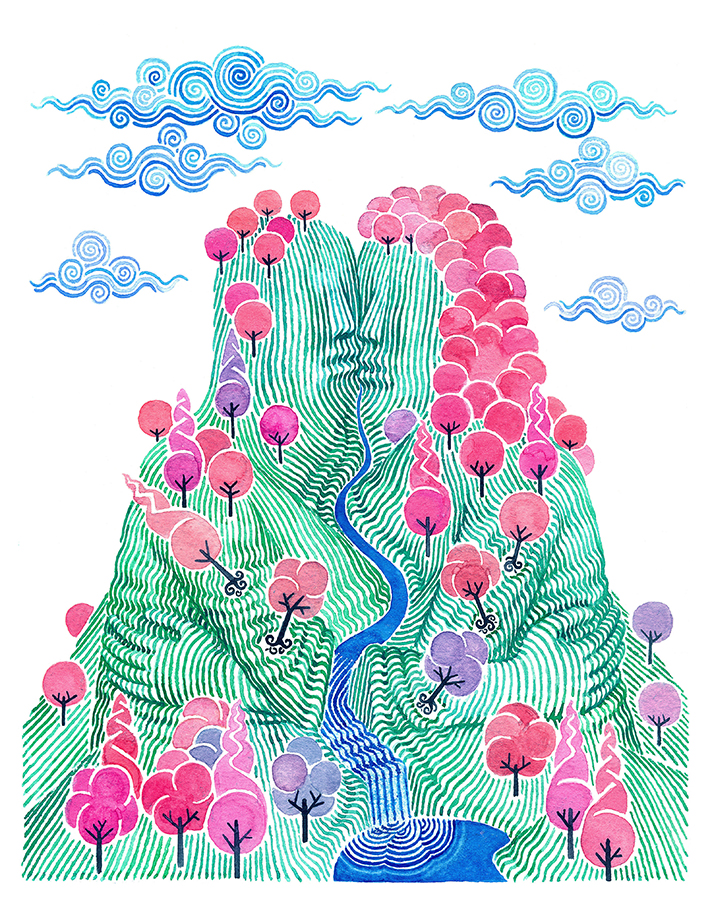 2. Tell us about your aesthetic.
The line is the main compositional element of my illustrations. The winding gesture of my stroke, the taste for details or geometry are some of the characteristics that define my work
3. What is your favourite medium and why?
I alternate the use of digital with analogic mediums although I work in digital normally. My favorite analogic medium is the watercolors, I lreally like the texture of its colors. I love pencil on paper too, I sketch with pencil always.
4. What is your artistic process like?
Documentation > conceptual work > pencil sketches > final art > confetti
5. Who and/or what inspires your work?
Italian Renaissance drawings, the rhythm of the music, science fiction film of the eighties, travel…
6. What role does art play in your life? How does it change the way you view the world?
Art allows a more intense life experience and gives you a deeper insight into everything around you. As creator, I try to create my own little world of lines and colors, and this grows with each new drawing. It's like a place where I can take refuge when I need it and also share it with more people to enjoy it.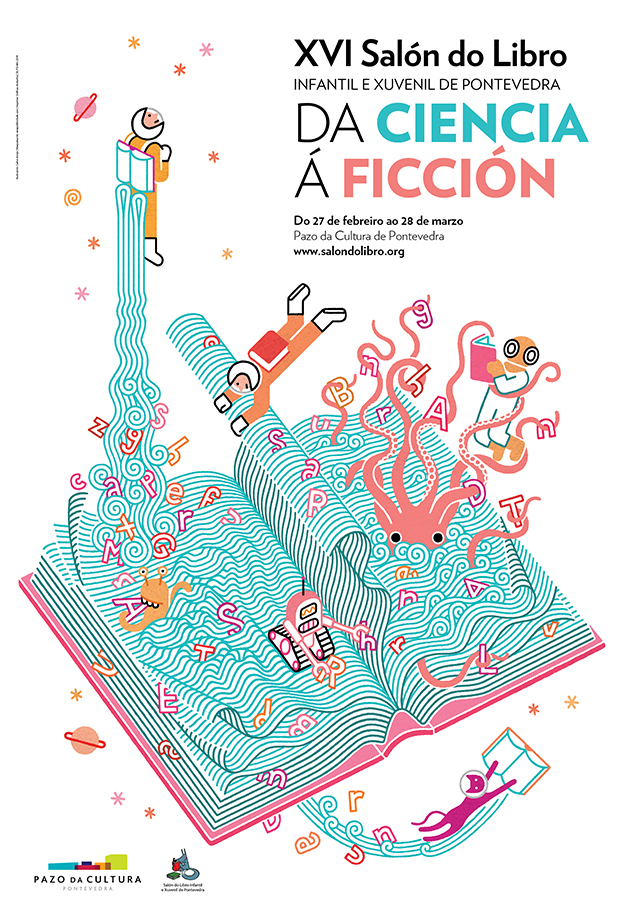 7. Where did you study?
I study Bachelor of Fine Arts, major in Painting, in the University of Vigo (Spain).
8. Where do you see yourself in five years? Working in an agency?
Working in illustration with the same excitement which now.
9. What about in ten?
Working in illustration, with many wonderful projects behind me and many others to come
10. What do you hope to achieve with your art?
Only that people enjoy my work as well as I enjoy doing it.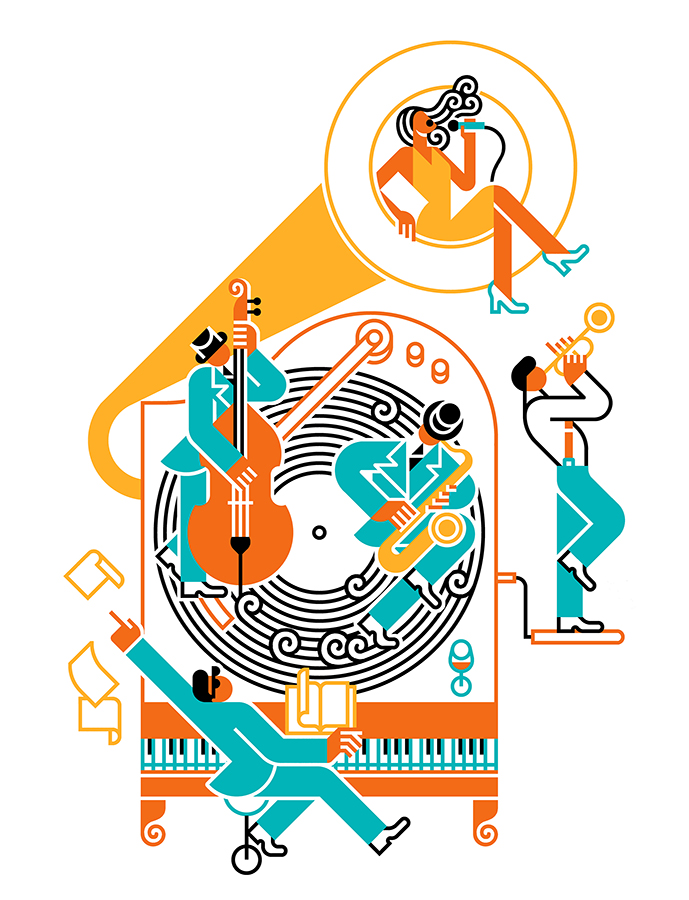 11. Now, tell us a little more about you as a person: what is your favourite food?
Ant shellfish from the Galician coast accompanied by a cup of "Albariño", a white wine from southern Galicia.
12. Favourite book?
"Steppenwolf" by Hermann Hesse.
13. Favourite genre of music?
Electronic. I love jazz and classic too.
14. What are your hobbies?
Enjoy a good beer in good company, travel, watch movies...
15. If you weren't an artist, what would you be?
A cat.