Instagram:
@caroaltavilla
Website:
www.caroaltavilla.com
1. What's your story? Where are you from?
Hi! My name is Carolina Altavilla. I'm a digital illustrator and graphic designer from Buenos Aires, Argentina. Currently, I work as an art director and digital illustrator in design studios, advertising agencies, editorial projects and animation.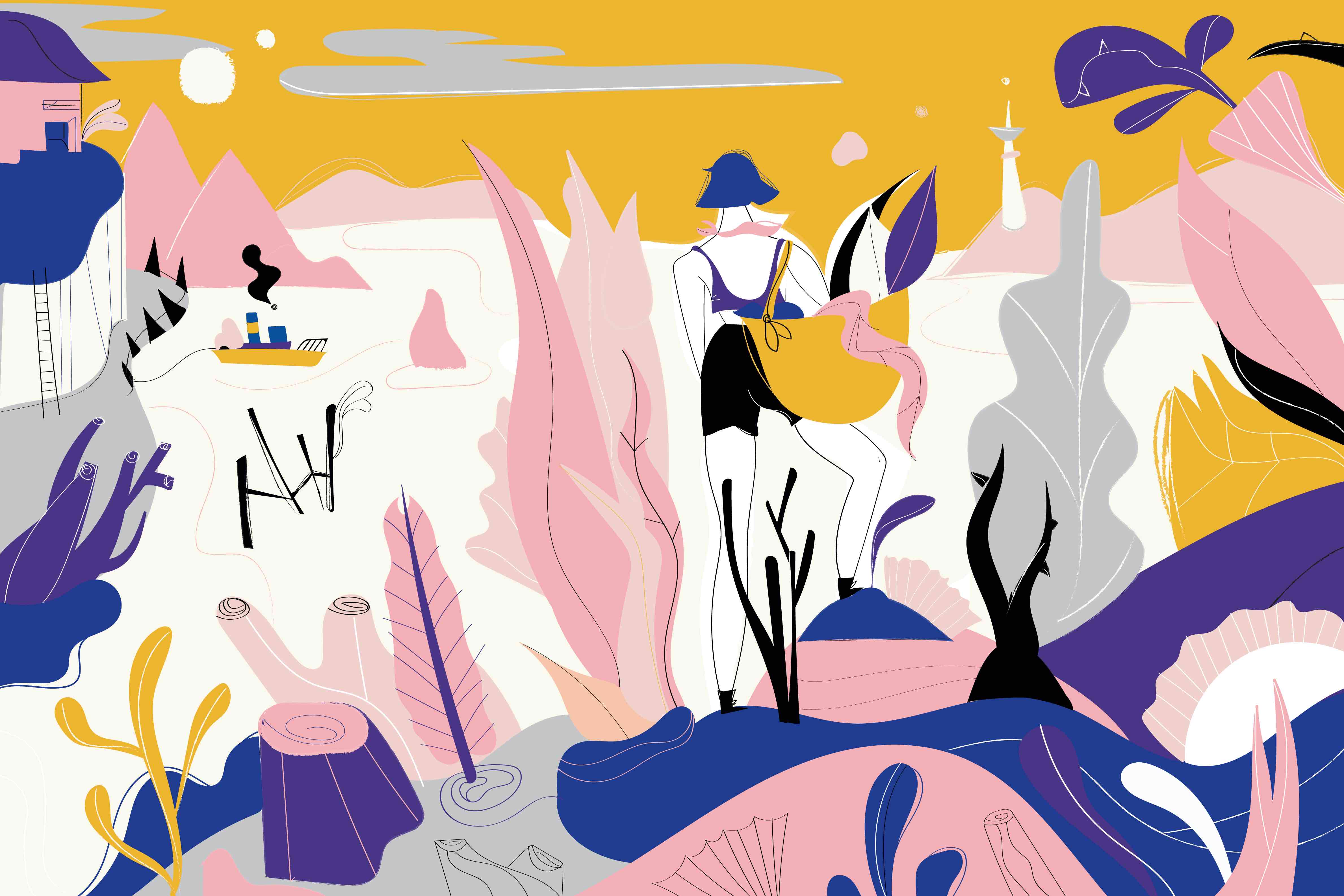 2. Tell us about your aesthetic.
My style links the botanical morphology with a surrealist environment. The esoteric and magical I incorporate into the compositions as proper expressions of my characters. As well as identity through clothing and accessories. I like to be connected with the latest trends to be able to illustrate unique and memorable universes.
3. What is your favourite medium and why?
My way is digital. The first step is to evaluate the concept of what I want to communicate and how, generally, I illustrate directly in digital. I feel free to be able to visualize all the colors and combinations of possible forms at the same moment and to go on taking the most aesthetic decisions as the project progresses.
4. What is your artistic process like?
I always try to find information on the subject to illustrate first, in order to communicate it in the best possible way. I think this stage is very important, since having the greatest amount of information will help to better communicate the message through the image. Then I sketch several options, to choose the most appropriate. I usually look at references within the artists of painting to inspire me, great painters or figures of the avant-garde of art. It is also important to investigate where it will be published: a book, a newspaper or a digital medium. Since the content will vary depending on the context.
5. Who and/or what inspires your work?
I'm inspired by the themes that are related to society and its problems, environmental problems of this time, human rights, gender, trends and changes in the way of seeing the world. It motivates me to communicate through images and that this generates impact on something or someone.
6. What role does art play in your life? How does it change the way you view the world?
I remember my relationship with art from a very young age. Somehow I knew I was going to want to be related to it all my life. I collected books by painters like Van Gogh or Matisse with great enthusiasm.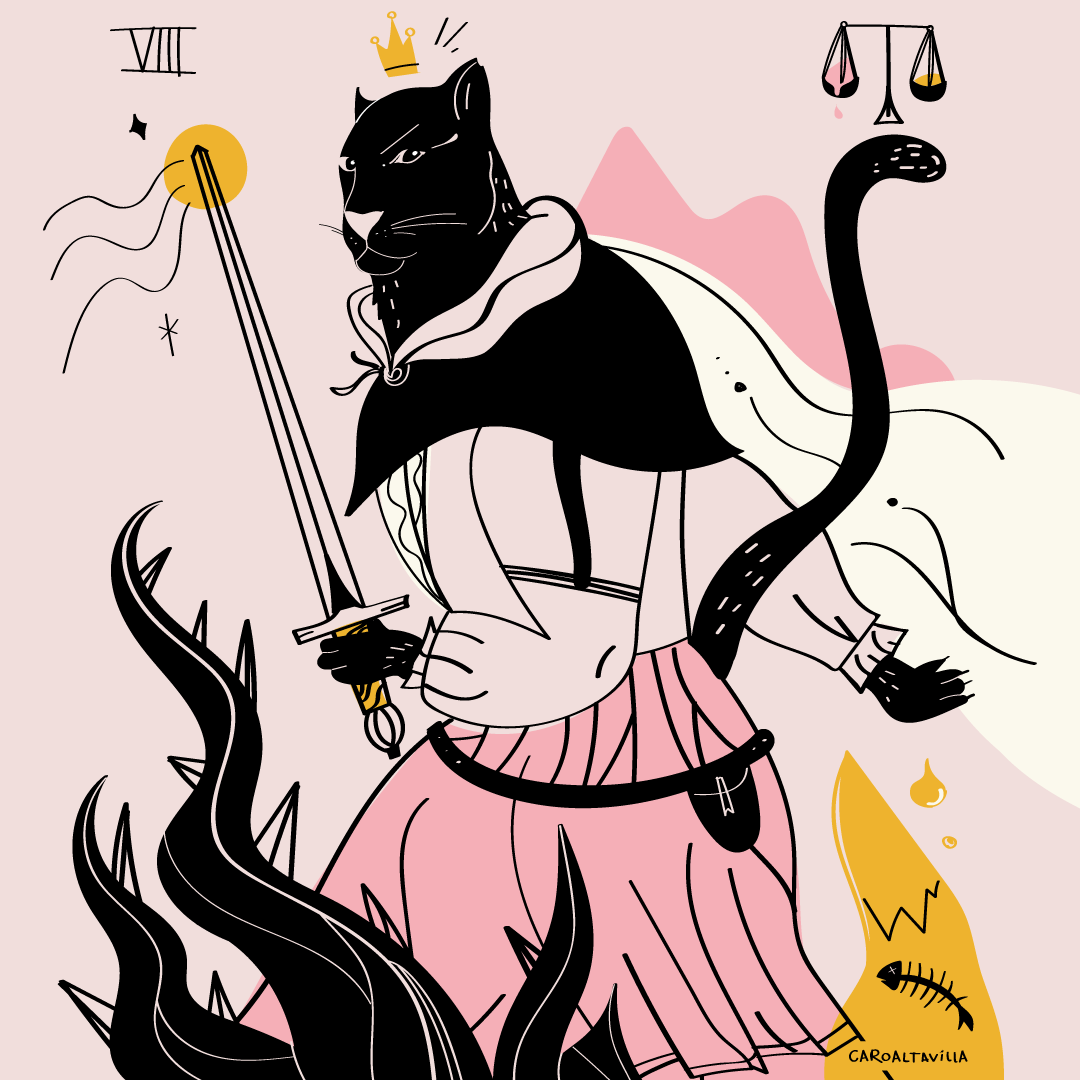 7. Where did you study?
I'm a graduate in graphic design at Buenos Aires University. I studied illustration with great masters, I also attended workshops at the National Museum of Fine Arts.
8. Where do you see yourself in five years?
I hope to continue adding challenges on topics that generate passion for me
9. What about in ten?
Finding new ways to reinvent myself, continue illustrating themes that mean something to me and to society.
10. What do you hope to achieve with your art?
I hope I can always illustrate topics that make people reflect and become aware of important situations for the community. May the messages in my illustrations produce positive impact and reflection.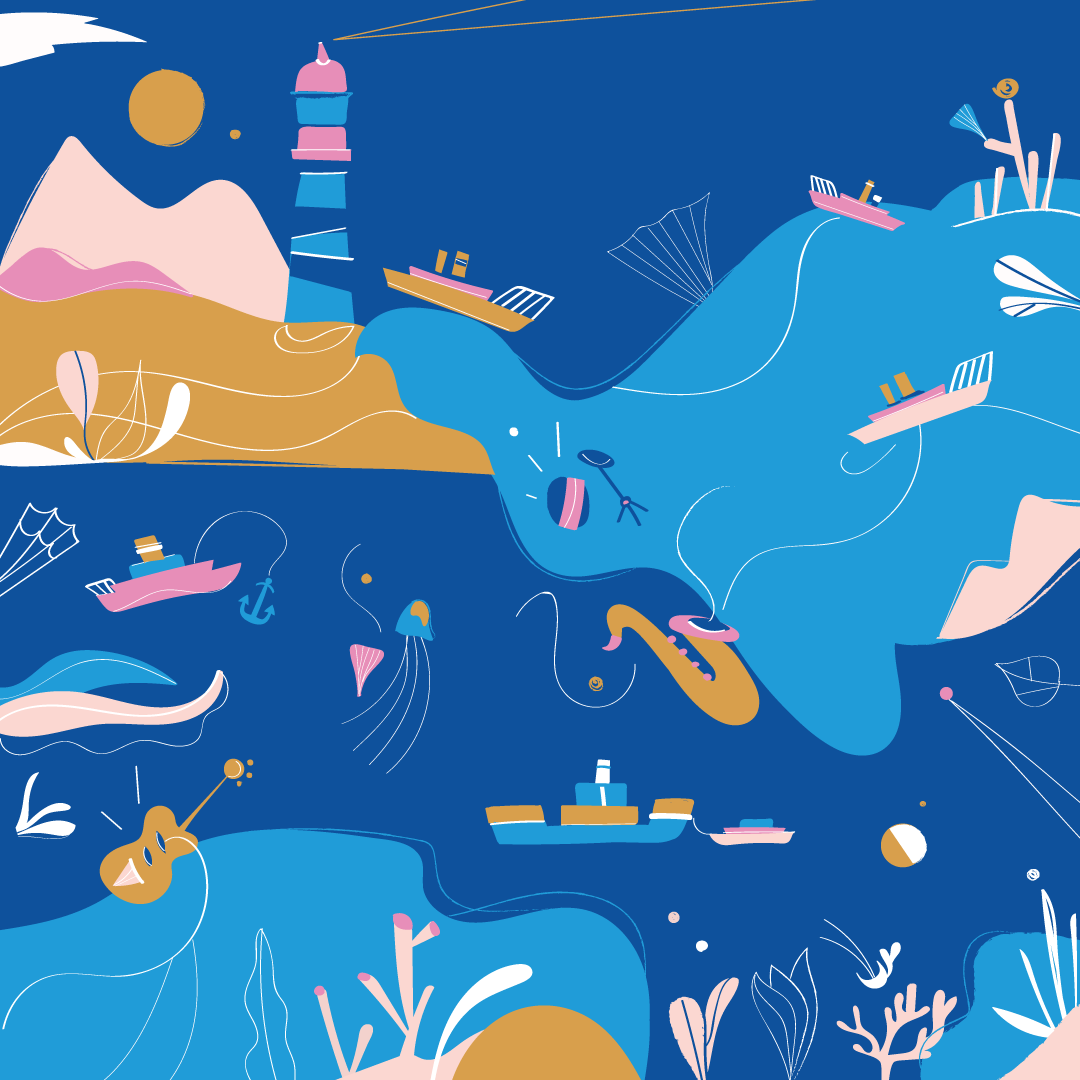 11. Now, tell us a little more about you as a person: what is your favourite food?
Since I'm 13 years old, I am a vegetarian. My favorite dishes are those of the Mediterranean diet but in its veggie version.
12. Favourite book?
I'm currently exploring and rediscovering album books from old and new editions like: Edward Gorey, Kveta Pacovská and Henning Wagenbreth. This last time I was researching books on ancient botany and history.
13. Favourite genre of music?
I like varied musical genres. I could name a few: David Bowie, Arcade Fire, Nico, Warpaint or women rappers like La Mala Rodriguez and Ana Tijoux.
14. What are your hobbies?
I like to spend my free time attending art shows, museums and cultural centers. I'm also interested in researching other cultures and planning trips around the world.
15. If you weren't an artist, what would you be?
I would undoubtedly dedicate myself to the curatorship of art-oriented to galleries, I do not rule it out in the near future.