Instagram:
@carolineitel
Website:
www.carolineitel.de
1. What's your story? Where are you from?
I am Carolin Eitel, an illustrator currently living and working in Hamburg. I come from a small town in Bavaria that's called Spalt.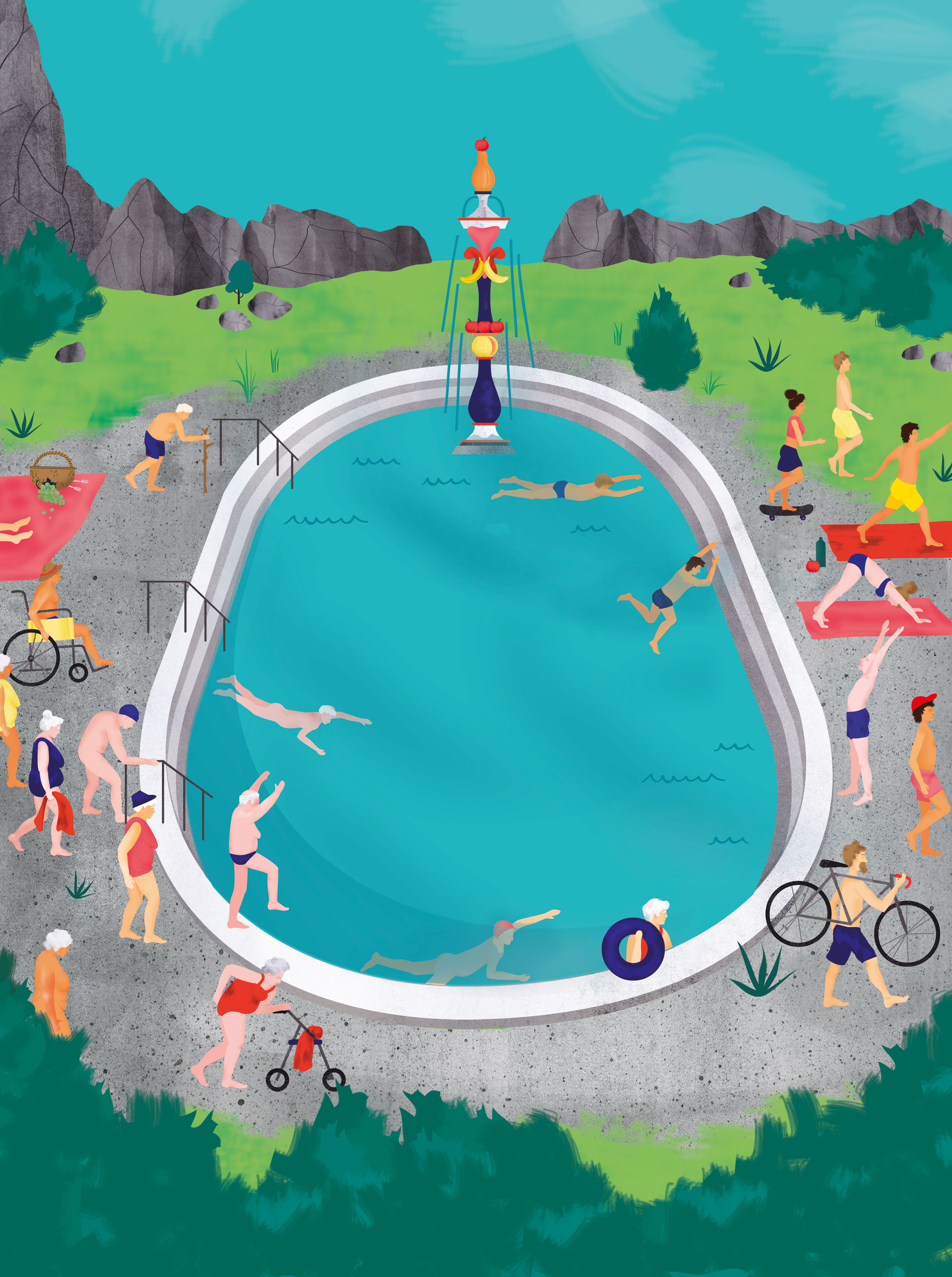 2. Tell us about your aesthetic.
My work covers a style ranging from analogue and digital designs. Trimmed watercolor squares combined with digital color spaces create a picture language I seek for.
3. What is your favourite medium and why?
I prefer working with the trackpad of my laptop. I really feel comfortable with drawing on it. Some people tell me it's not good for my wrists but I really formed a habit of working just with that tiny thing.
4. What is your artistic process like?
I try to have a good and suitable idea for each project before I start. That means brainstorming and trial and error. Herewith my goal is developing individual image concepts for editorials and infographics.
5. Who and/or what inspires your work?
Inspired by nice things and colours it is my fervor and profession observing the world, creating pictures and anything else that involves creative play. My work revolves awareness and dream, anatomy and psychology, nature and technology, politics and women's issues, contrasts that touch me personally.
6. What role does art play in your life? How does it change the way you view the world?
I always loved to draw and paint when I was a child. Besides drawing my own pictures at school I drew the homework for some friends for their arts class, too. I am really interested in art museums and the history of art. For now illustration has influenced my life in a way that I couldn't imagine it without. I think I always look at the world surrounding me with the view of an illustrator.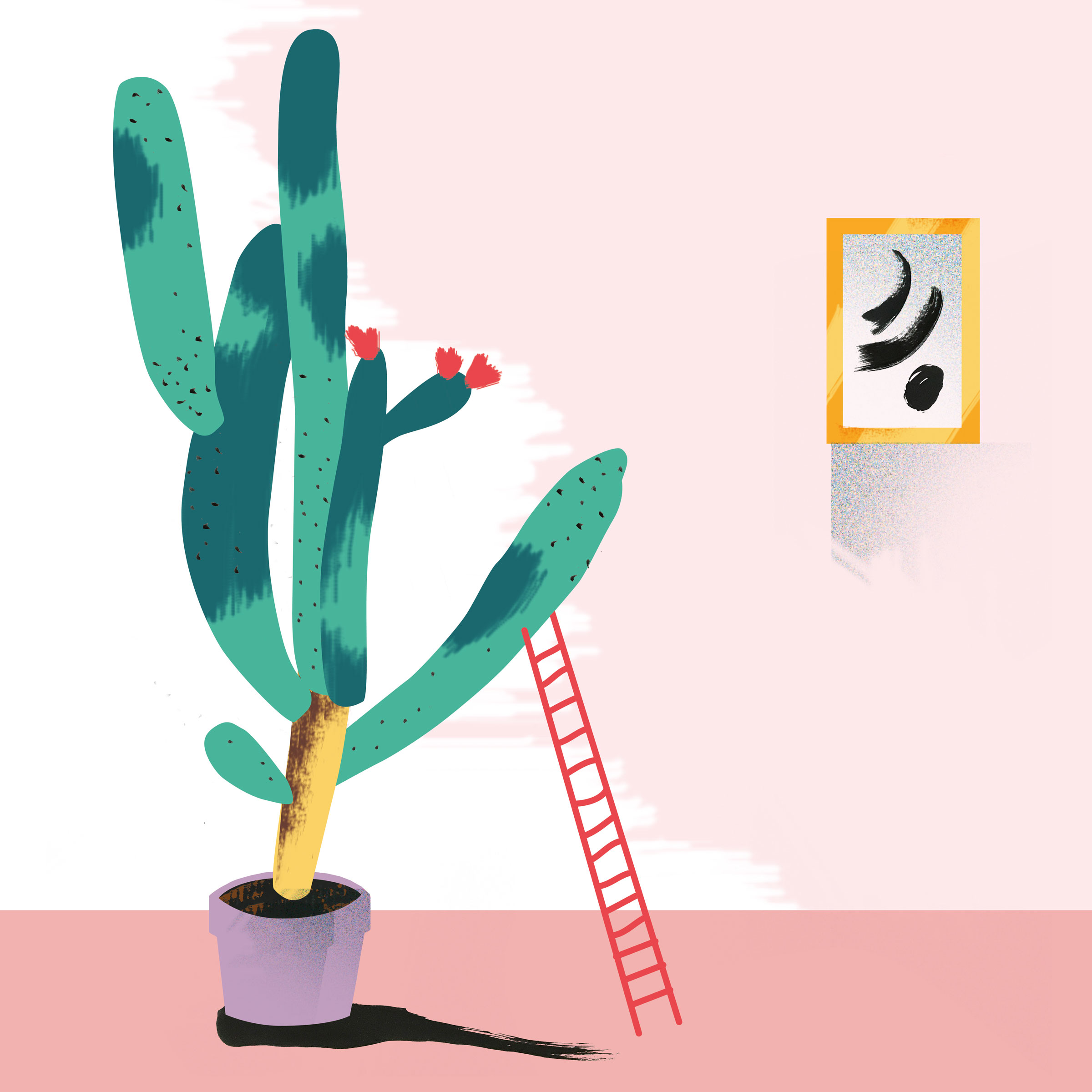 7. Where did you study?
After studying design in Nuremberg I moved to Hamburg to study illustration at the HAW Hamburg.
8. Where do you see yourself in five years?
Don't know what life would bring, but I hope to publish a book. Hopefully I'll be still happy with being an illustrator. Perhaps I could teach some other people how to do illustrations. And it would be great to have enough time for a balance between free time and work.
9. What about in ten?
Yeah, I think, quite the same as in five years. Perhaps more books :) And of course a good balance aswell.
10. What do you hope to achieve with your art?
I think pictures that we build as illustrators should speak to our counterpart. I hope to transform the information in beautiful images that transport these informations to the viewer.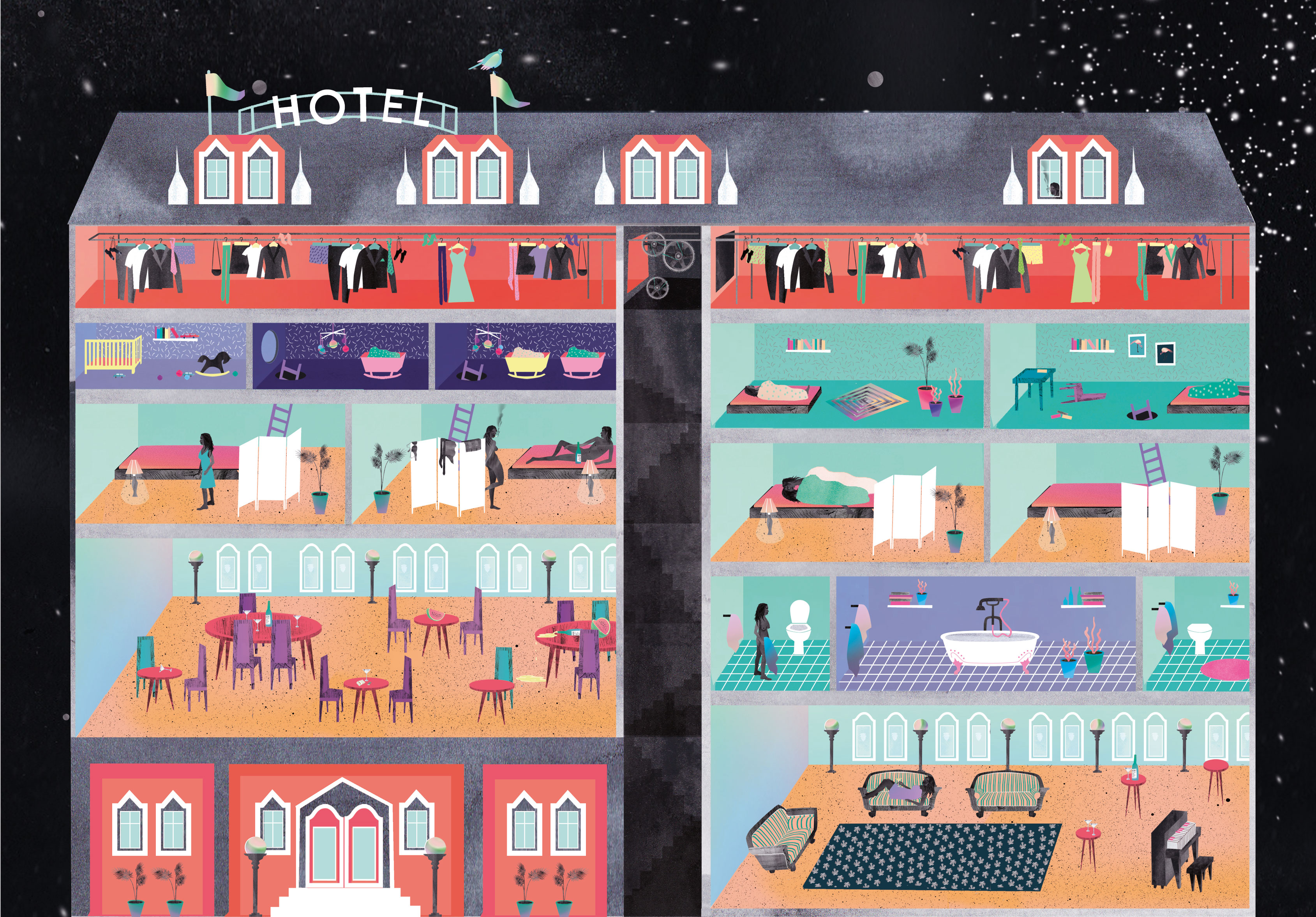 11. Now, tell us a little more about you as a person: what is your favourite food?
I really love pasta! Pasta is adorable!
12. Favourite book?
Let me tell you a story by Jorge Bucay
13. Favourite genre of music?
It really depends on the day, my mood, my activity, but I like: Avant-garde music, Experimental pop, contemporary classic music, funk and soul and contemporary R&B. Wow very contemporary ;)
14. What are your hobbies?
In my free time of course I go to exhibitions and have a big interest in art and illustration. I also love to go biking through the orchard or get along the seaside. That's inspiring and recreative for me. But I also really like hiking in the Bavarian mountains. If I still have time I meet my friends, I cook with them or alone. I really love cooking and making pasta on my own!
15. If you weren't an artist, what would you be?
I always wanted to be an interior architect, but I think it changed a little bit. I always want to be outside. So perhaps I would rather be a landscape architect.