Instagram:
@carolinloebbert
1. What's your story? Where are you from?
My name is Carolin Loebbert, I'm an Illustrator and graphic artist based in Hamburg, that's in the north of Germany. I was born in Haltern. I grew up in the countryside in a small village called Seppenrade. Seppenrade has got about 6000 Inhabitants. Around Seppenrade there's lots of agriculture and there are lots of cornfields. Next to my parent's house, there is a meadow where very often horses trotted around. As a child, I loved to draw these horses.
2. Tell us about your aesthetic.
I'm working with a mixture of media, it can be digital but also manual, it depends on what I want to do and which style matches a project best. In general, you can say, that my style is very graphical, playful, using bright, bold colours. My subjects are sometimes a bit crazy and weird, but mostly in a subtle and very humorous way.
3. What is your favourite medium and why?
At the moment I am working a lot with mixed media, this means I'm drawing on my Wacom tablet but I also integrate handmade structures I scanned before. I love this combination of haptic, handmade structure and graphical, minimal digital lines.
4. What is your artistic process like?
It really depends on the project, if it is a commissioned work for a client, I normally read the briefing and after that, I start to brainstorm, this is mostly in form of super-fast sketches, notes, and drawings. Additional to brainstorming, I use to do a little research about the given subject. When I am working on personal projects, my artistic process is very different from project to project. Sometimes an idea just pops up, during my work for another project. Or I'm visiting an exhibition and by looking at an artwork, lot's of ideas pop up. And when I am working on a personal project I do not finish it as promptly as my commissioned work, sometimes I am working on my personal projects several weeks and month, developing it step by step.
5. Who and/or what inspires your work?
Inspiration is a very absconding thing, you cannot really summon it I think. Very often I get my inspiration when I am outside, going for a walk for example or playing with my daughter on the playground. Talking to people, listening to music, looking around in a dusty, gloomy antique shop can summon inspiration too. I like old stuff that already has got a history, old porcelain with little cracks, or antique frames with crumbling ornament battens. Very often nature and the relation between mankind and nature is what I'm interested in. How did humankind behave according to nature in former times and why did this change in the course of the years. What's the relationship between mankind and nature at the moment and where will it go to? Also, sociological structures arouse my interest. Are we only going forward, or are we going backwards too? Or is it a circle in which we are moving? These are questions that inspire me.
6. What role does art play in your life? How does it change the way you view the world?
Art is and was always a very important part of my life. As I wrote in the beginning, I was interested in drawing very early, as a child I drew the horses in front of our house. Art accompanied me through my complete childhood, I loved drawing animals I saw in biology books for example or I just created new fashion dresses by drawing them. Drawing and painting was a way to create my own world and to transform ideas into reality. Later as a teenager, I used to visit lots of exhibitions and museums, this just gave me a very inspired feeling. I guess what I especially loved during that time was, that art has got no guidelines or rules, not in producing it and not in watching at it. You can create art just out of your own world and your ideas and you also can interpret it very individual. Even today this is what makes me love art every day, you just can start creating, without a wrong or a right, you are the creator in your artwork.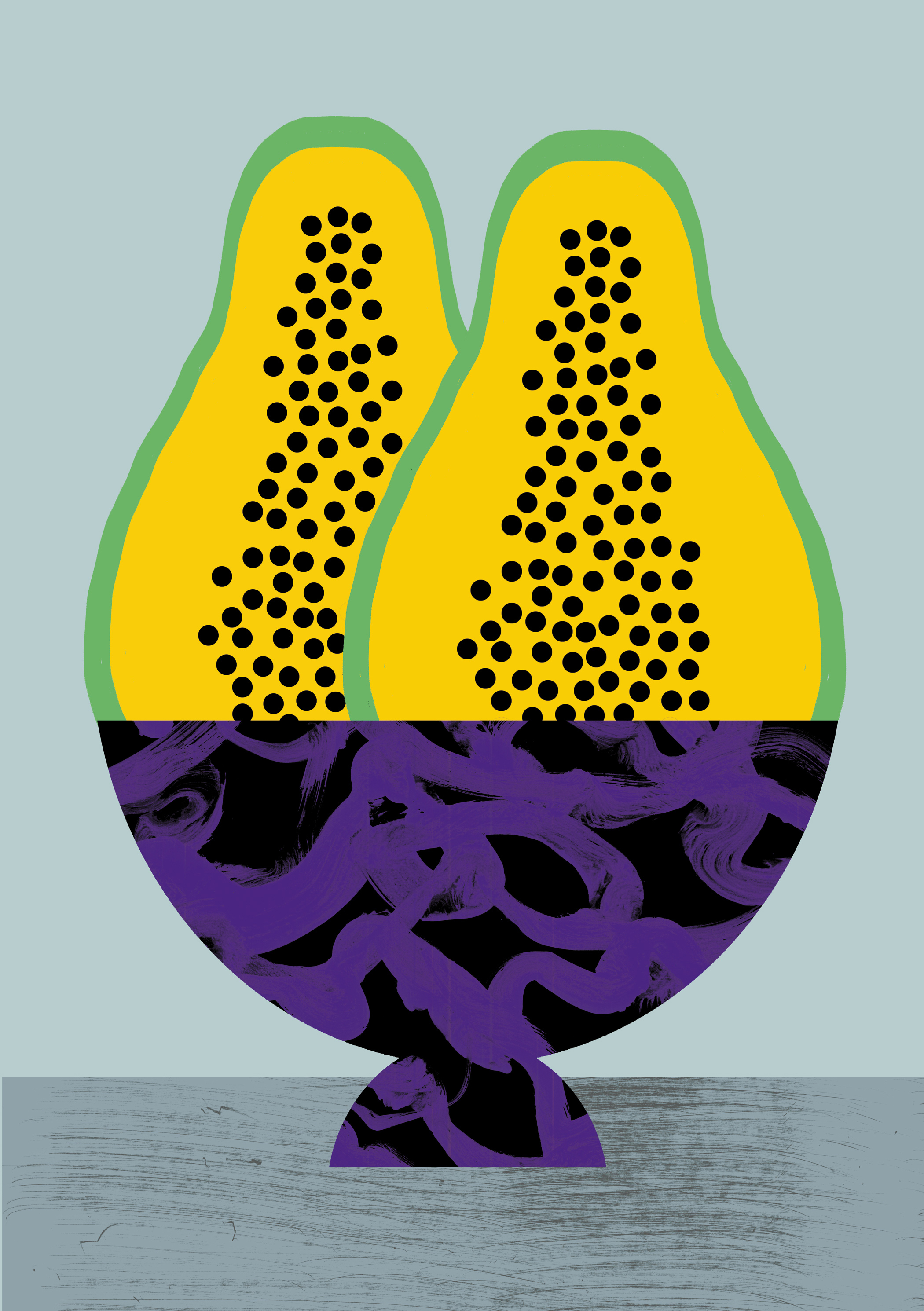 7. Where did you study?
I started to study illustration and graphic design in 2002 at the University of Applied Sciences (Department Design) in Hamburg, in 2008 I graduated. At our school in Hamburg, education was very free, we could work on our own ideas and projects. I liked to work in a very self-determined way but sometimes this could be hard because you really had to develop and to make accessible the subjects by yourself. I also visited lots of workshops at our school like the silkscreen or gravure printing workshop. That was fun and we could experiment with forms, colours and material. In 2005 I passed an exchange semester at the »école supérieure des arts décoratifs de Strasbourg« (ESAD). This also was a very important part of my study, I met people from around the world and discussed their opinion about art, creativity and drawing. It inspired and helped me a lot to see, how many ways there are, to create and to develop your own artistic style.
8. Where do you see yourself in five years?
During the next five years, I would love to consolidate my position in the international illustration market. I wish to keep on working as an illustrator and graphic artist and one aim for the next five-year could be, to find international representations on all continents. I do have representations in Japan respectively Asia and Germany, but it would be cool, to have one in North and South America, in France or in Scandinavia for example. Working with international clients is super inspiring and interesting I think.
9. What about in ten?
What I wrote down as a goal during the next five-year could be further developed for the next ten years. Maybe I also can manage to create new books, comics or even further develop my little shop, in which I can present my illustrative world. And I would love to keep on doing an exhibition with my personal works, I would love to expand the cooperation with art galleries around the world.
10. What do you hope to achieve with your art?
Very often especially my personal art has got some special content or message. It makes me happy if the viewer of my art gets this message or even is inspired by it. But it is also wonderful if people look at my artworks and feel, happy, relaxed or encouraged and initiated to create and develop their own art or projects.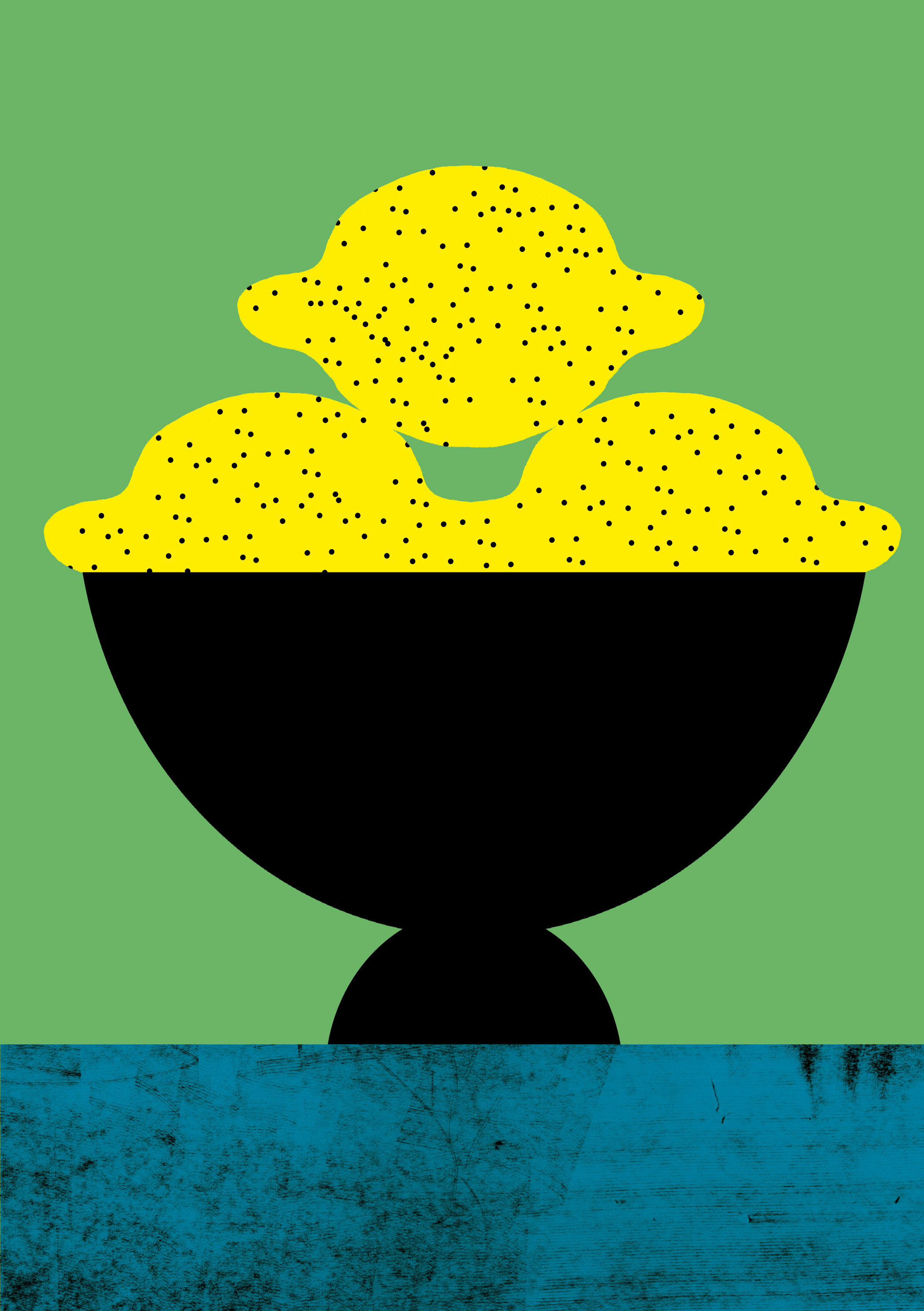 11. Now, tell us a little more about you as a person: what is your favourite food?
I love eating all kinds of sweets, and I like pancakes a lot. Yummy!
12. Favourite book?
Recently I got not that much time to read unfortunately, I had a lot of projects to handle and I spend a lot of time at playgrounds with my daughter. But of course, I have a favorite book, if there is time I love to read. I like the book »Hard-boiled Wonderland and the End of the World« by Haruki Murakami. Just Amazing!
13. Favourite genre of music?
I am listing to DJ PHONO or DJ Koze a lot at the moment. But I also like to listen to Soul or R'n B from time to time.
14. What are your hobbies?
Well, recently there is not that much time for hobbies. I love to work and when I do not work, I spend time with my family. In former times I used to play basketball and I loved to go jogging or do yoga, maybe I should manage to have more time to do that again in the future.
15. If you weren't an artist, what would you be?
When I had to decide what I should study, I had the choice between doing something creative, that's got to do with drawing and painting, or to do something that's got to do with sport. I loved doing athletics as a teenager. If I wouldn't be an illustrator maybe I would be a fitness trainer now, inspiring other people to do more sit-ups. Or I would be a member of the German basketball team, winning the world championship of basketball.